A Lithuanian man has been jailed after attempting to smuggle ecstasy worth around half a million pounds into Co Armagh.
Lukas Urbutis, 25, with an address in Dundalk, Co Louth, was arrested by National Crime Agency officers on September 11, 2017, following a raid on a property in Camlough.
The operation, which was supported by the PSNI, followed the seizure of a package (pictured below) containing almost 10 kilos of crystalised MDMA by Border Force officers at a courier depot near Belfast.
The drugs had been sent in the post from the Netherlands to Camlough.
Urbutis was charged with the importation and supply of a class A controlled drug.
He pleaded guilty to both, and on Friday 1 June 2018 a judge at Newry Crown Court handed him a five year sentence – half of which will be served in prison, the remainder on licence. He also faces deportation from the UK at the end of his jail term.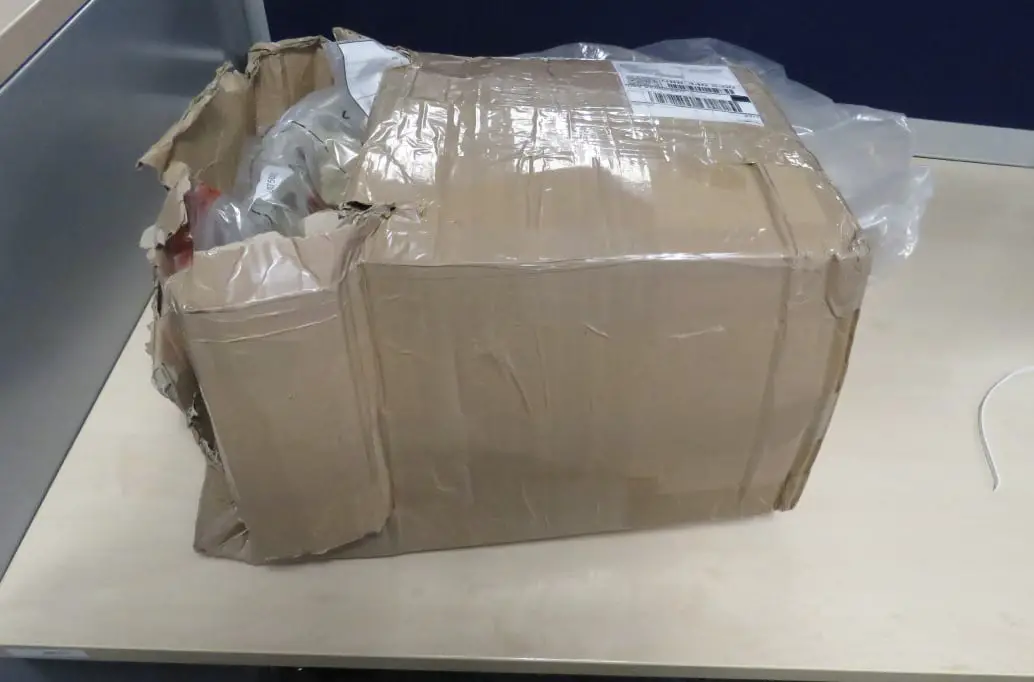 NCA Belfast branch commander Billy Beattie said: "This operation demonstrates the NCA's commitment to tackling the importation and supply of drugs into Northern Ireland, wherever it comes from.
"Working with our partners at Border Force and the PSNI we have undoubtedly prevented criminal gangs making substantial profit, which would have been re-invested in further illegal activity.
"My officers are determined to pursue and disrupt the criminal networks who import and supply drugs, but also foster violence and exploitation in our communities."
John Oldham, Border Force Assistant Director Northern Ireland, said: "Border Force officers work tirelessly to prevent smuggling of illegal drugs and were it not for their intervention, these drugs would have ended up on Northern Ireland's streets.
"This vital work to intercept harmful class A substances includes securing postal routes into the UK, where our vigilance is essential. We will continue to work closely with the National Crime Agency and law enforcement partners in the UK and overseas to keep our country safe."
Sign Up To Our Newsletter