Bessbrook Orange lodge have delivered in the region of £2,000 worth of hampers to the most vulnerable in society during the Covid-19 crisis.
Members of Bessbrook District LOL No 11 have distributed over 70 hampers in the past six weeks.
And they are also now waiting on the arrival of vital PPE which they will be delivering to local GPs.
Speaking to Armagh I,  Bessbrook Purple Star LOL 959 Treasurer, George McKelvey said: "We have been very busy. There has been over £2,000 spent so far which has come from the lodges.
"There are only four lodges in Bessbrook. It is a small district, but we have all worked together as one.
"The hampers have been very well received. The people have been very gracious and grateful for what they got.
"We were out on Thursday night giving hampers to elderly members of the lodge and widows of those who were in the lodge."
He added: "People are been grateful just for us calling out, a chat over the wall or in the garden. It is great to just see people again.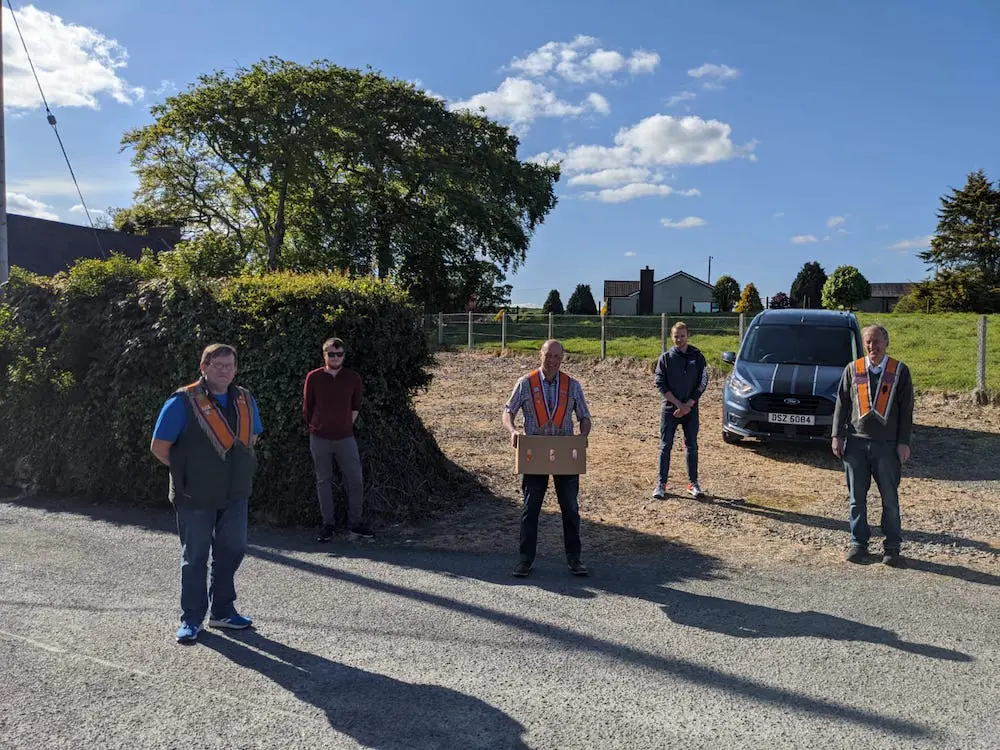 "The Grand lodge bought £50,000 worth of PPE which was distributed throughout Northern Ireland, which in the end was not a lot when divided out.
"Co Armagh Grand lodge have purchased another £8,000 worth this week and that is being distributed to the 11 districts.
"They have already given £5,000 to the hospice and are giving another £10,000 to Craigavon Area Hospital. It is a great showing for the community."
Sign Up To Our Newsletter