A popular borough restaurant will be reopening its doors under the guidance of new owners, following its shock closure in June.
Much to the shock of many, the Halfway House in Banbridge, ceased trading at the height of the Covid-19 pandemic, citing "economic viability".
But news of its demise was short lived as this week it was announced it would be reopening under the guidance of two hospitality stalwarts in Caorlan McAllister and Gavin Bates.
The pair have have formed a formidable business partnership over best part of a decade having first worked together within the hospitality industry in Belfast.
And together they have over 40 years experience in the hospitality sector, with Gavin the owner of both Ryan's Bar in Belfast and The Whitehorse Inn, Saintfield.
Speaking to Armagh I, Caorlan explained how the Halfway House was an obvious fit for the duo.
"[It] has a great reputation for good food and good local food, so when the opportunity came about, it was something that really excited us," he said.
"We are keen to have that revived again. Although the pandemic still creates uncertain times it still offers an opportunity to build a successful local business."
Although, Belfast born and bred, this is not the first time Caorlan will be working in Banbridge, having spent time as the manager at Coach for a number of years, along with taking up posts throughout Northern Ireland.
"The Halfway House is quite an iconic venue, especially when it comes to the food, and this is a reputation which we would be keen to uphold and to drive forward," he said.
"It is off the beaten track, it is a stand alone venue as opposed to being on the High Street, but if we put in all the right restrictions, it should be a success."
Describing the working partnership between himself and Gavin, Caorlan said: "I first worked for Gavin at a nightclub in Belfast called Scratch; he was the general manager and came on board the managing team – from there we became close friends very quickly.
"And we stayed close since, but when this opportunity came along it felt like the perfect partnership. It is a case of having Gavin's business mind behind my operational skill.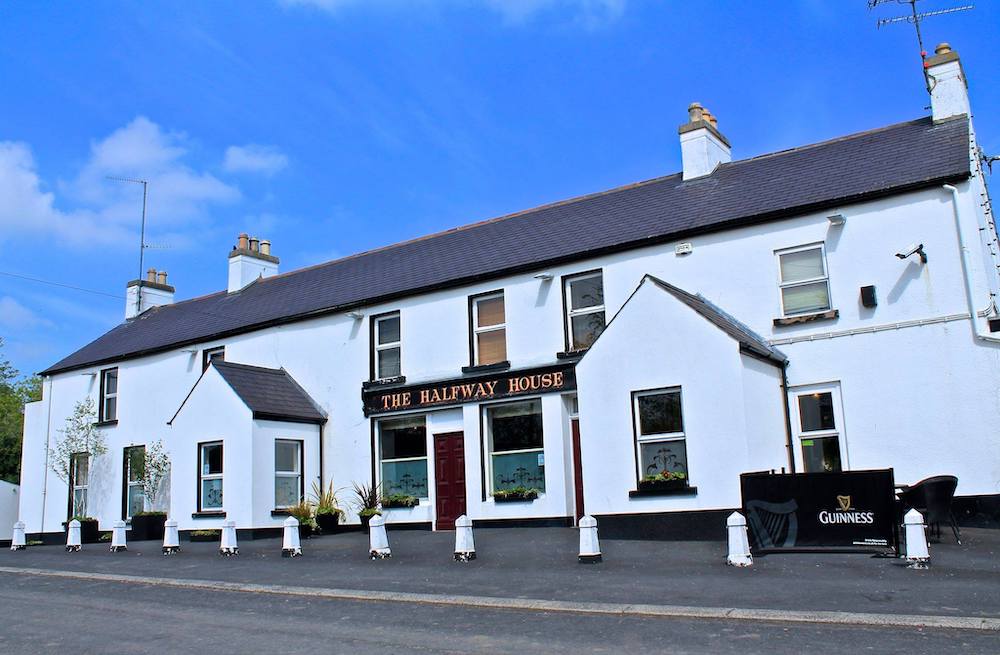 On the re-opening of the premises, he added: "We have to put in place all guidelines to make both customers and staff feel safe. We are not out of this yet and there is always the possibility of a second lockdown, but that is a risk we have to take.
"We had initially thought of early September but we have to recruit a whole new team so we are thinking mid to late September. We just want to build on the reputation which the Halfway House already has."
Sign Up To Our Newsletter