There were smiles all around when pupils from St Francis PS took a break from lessons and joined Lord Mayor, councillor Julie Flaherty, at the official opening of the newly refurbished and much enhanced play park in Loughbrickland.
With the completed project featuring an extensive range of brand new state of the art play equipment suitable for children of all ages and abilities and creating a stimulating new play park with a separate junior and senior section, pupils were suitably impressed with the end result.
As part of the ongoing implementation of its play strategy, the council has spearheaded a multi-phase rolling  refurbishment programme which has seen eight play parks in the borough benefit from a major makeover since May – bringing the total investment in high quality, well-equipped, fully inclusive and safe play parks to a staggering £650,000.
Committed to ensuring children in all parts of the borough have an opportunity to enjoy equal access to quality outdoor play experiences, a further three play park upgrades are planned before the end of this financial year.
Speaking at the official opening, Lord Mayor Councillor Julie Flaherty said: "Thanks to an investment of £100,000, outdoor play provision in the village is now on a par with other upgraded sites across the borough.
"In addition to providing contemporary new play equipment, brightly coloured safety surfacing has been installed and fencing has also been erected to secure the site.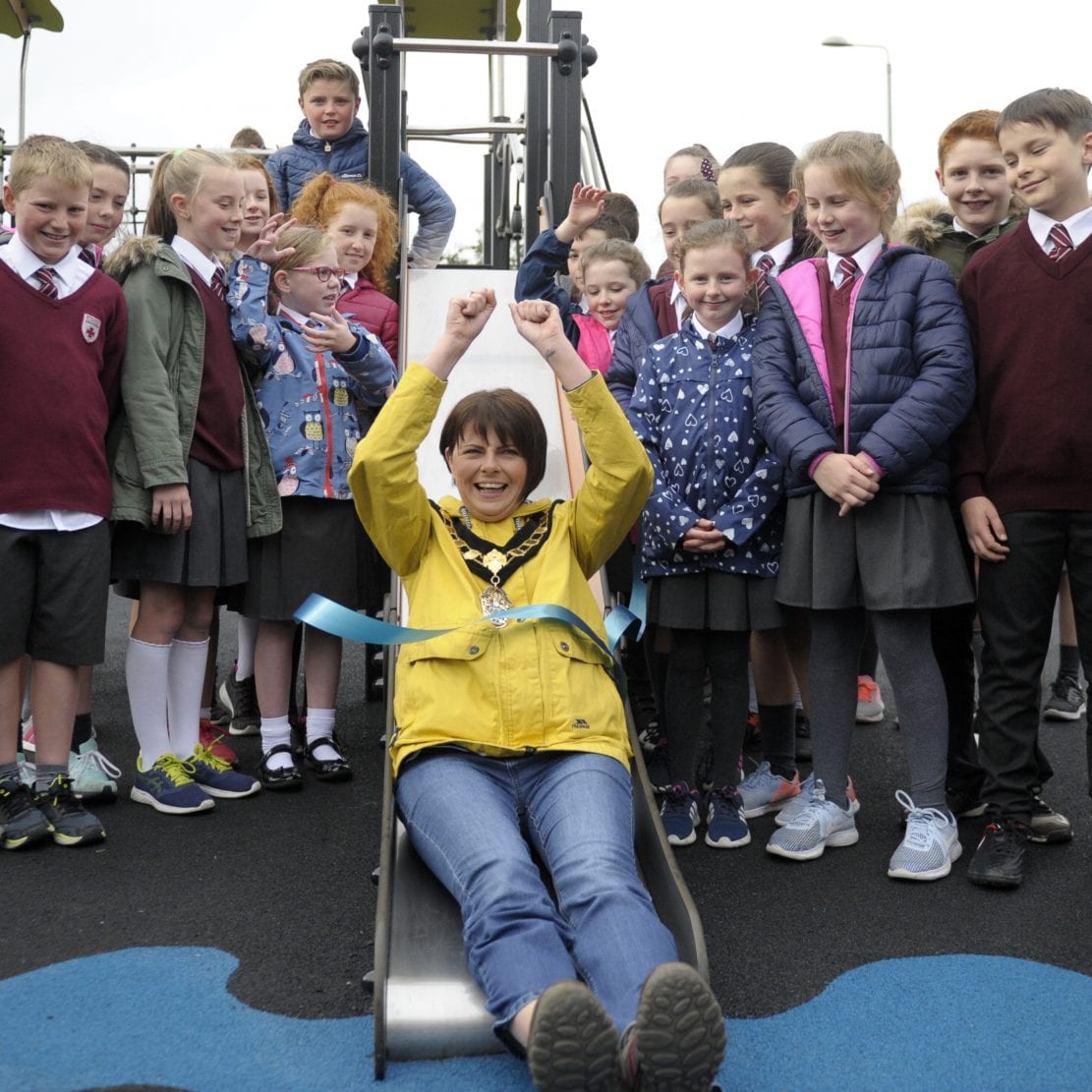 "A growing body of evidence attests to the importance of outdoor play to a child's wellbeing, learning and development – so it's important that we continue to invest heavily in providing first-class play facilities for children and young people in both rural and urban settings.
"Of course, credit must go to members of the local community and school children who engaged with us during the design process and gave their views on choice of play equipment. Given their valuable input, it's only fitting that pupils from St Francis PS join me today and be amongst the first to try out the new play equipment.
"Through the delivery of our play strategy, we aim to improve the range and quality of outdoor play facilities, maintain our network of play parks to the highest standard and, most importantly, target our resources at play parks identified as most in need of refurbishment.
"I would like to thank all those involved in bringing this project to fruition and hope that the play park becomes a popular hub where the local children can get active and have fun."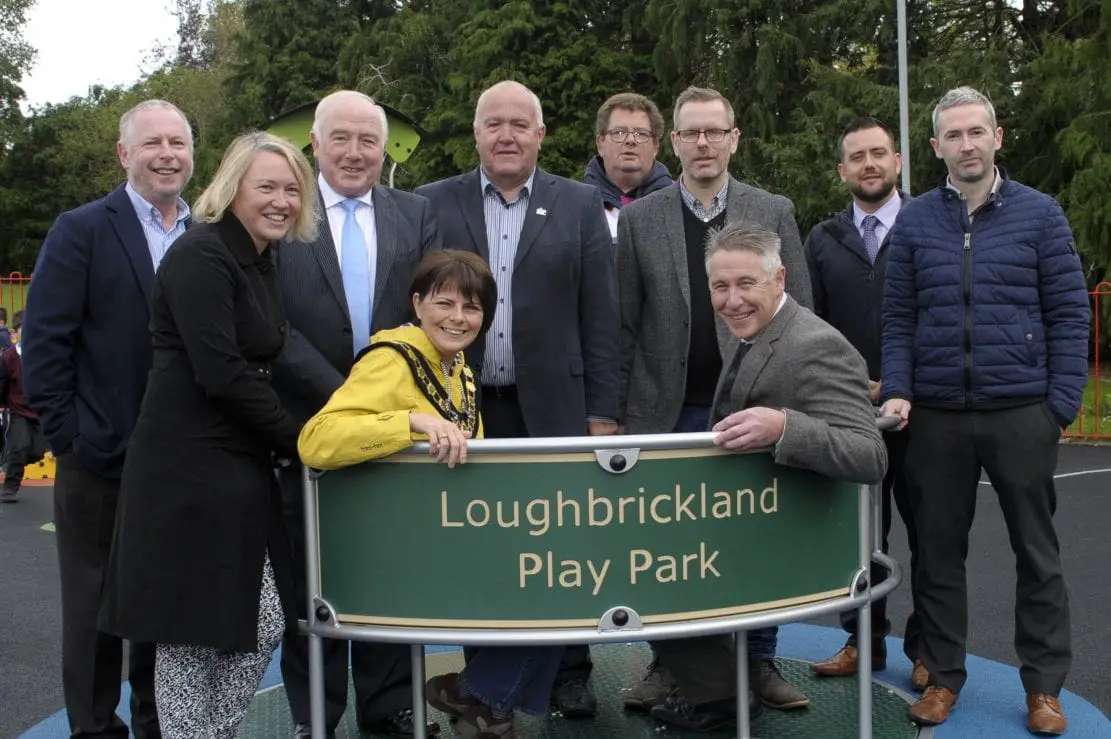 Among the delegation attending the opening were Alderman Jim Speers, councillors Kevin Savage and Seamus Doyle, Gerard Houlahan from the Council's Health and Recreation Department and representatives from Farrans and Garden Escapes.
The council's ambitious programme of improving public parks and children's play areas fits in well with its wider agenda of enhancing quality of life, bringing communities closer together, improving health and wellbeing, raising the borough's environmental profile and promoting biodiversity.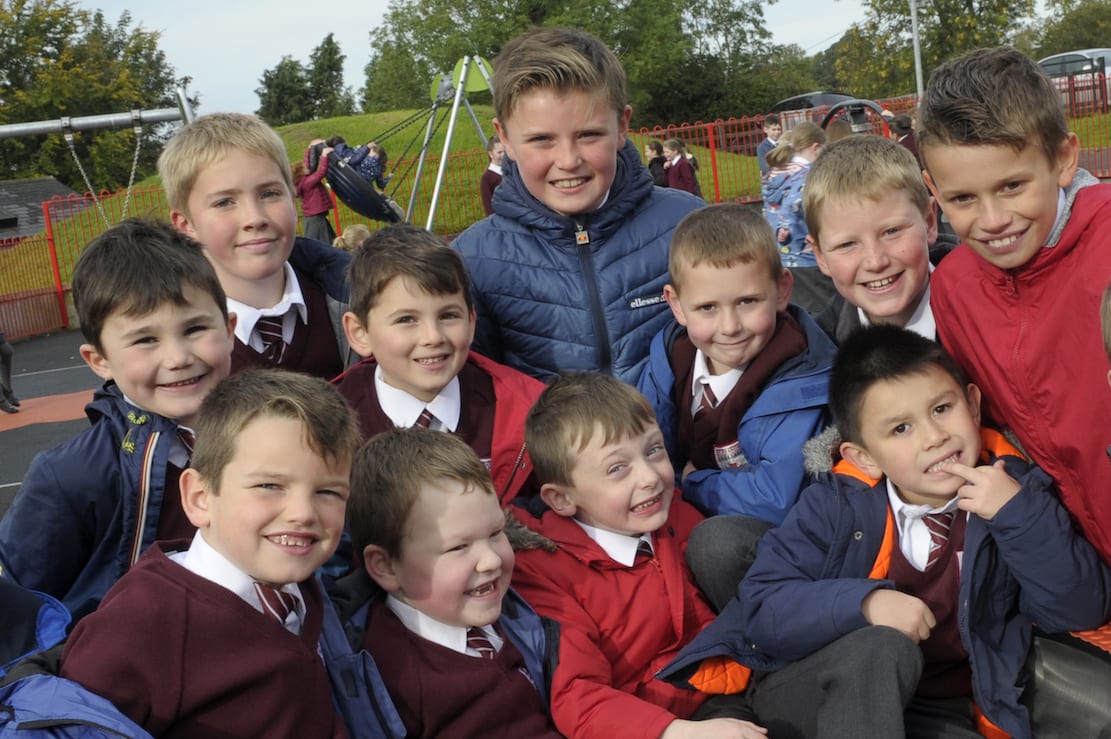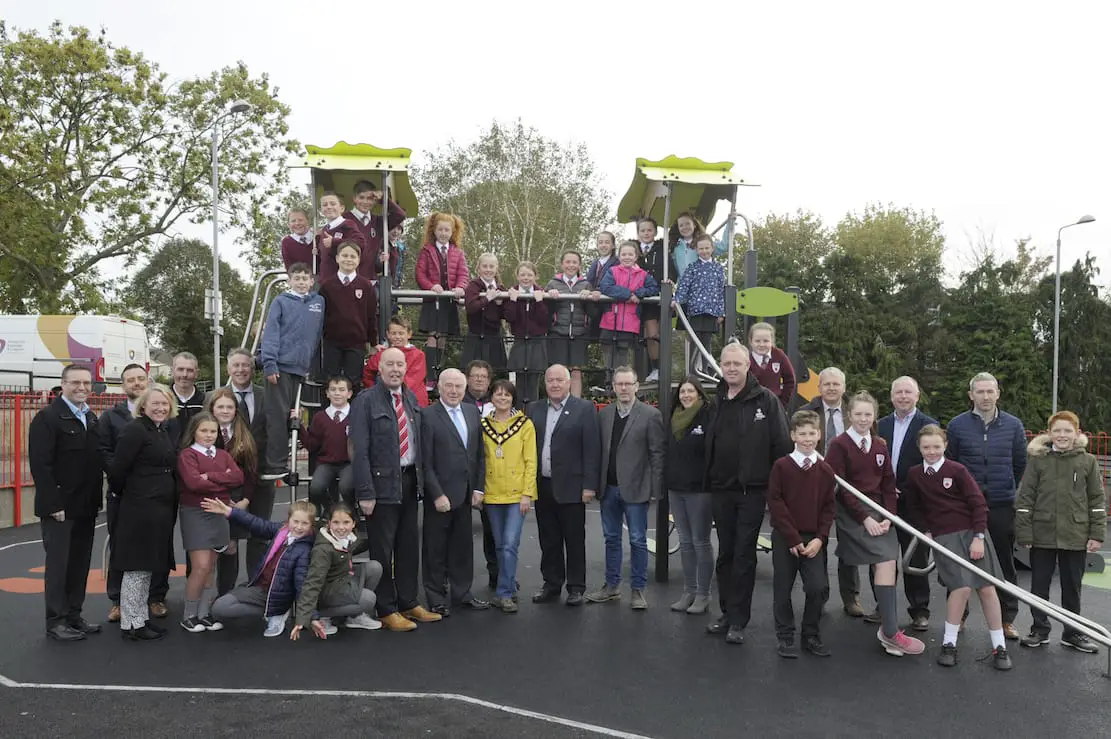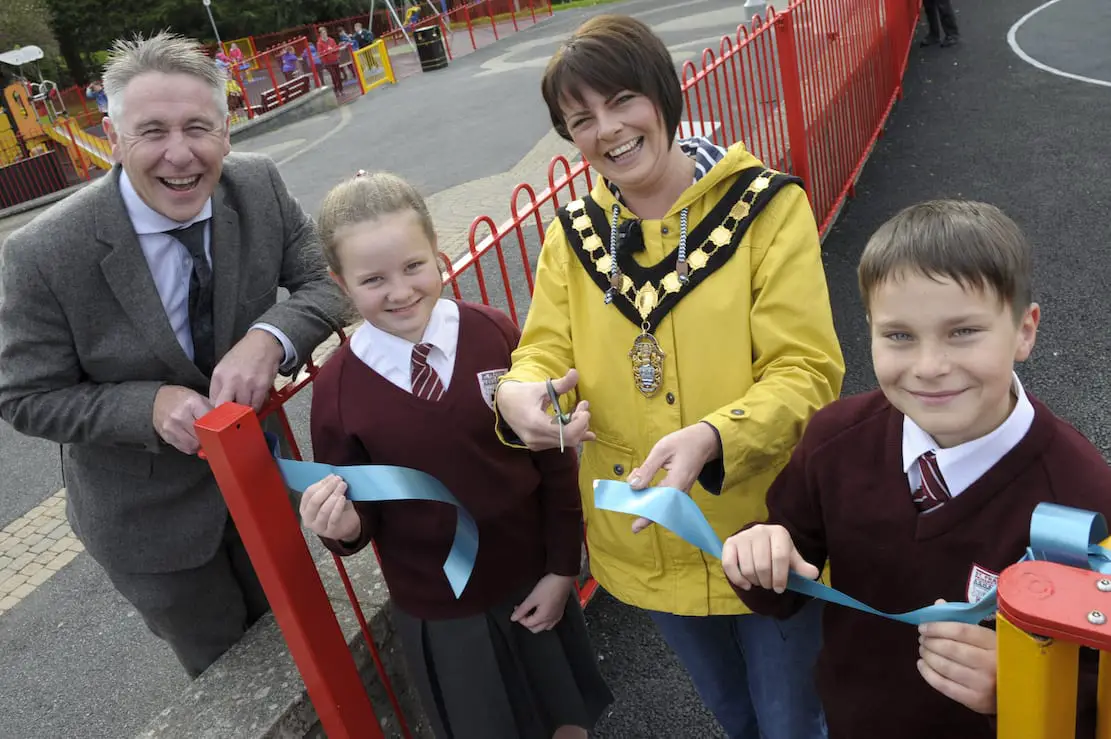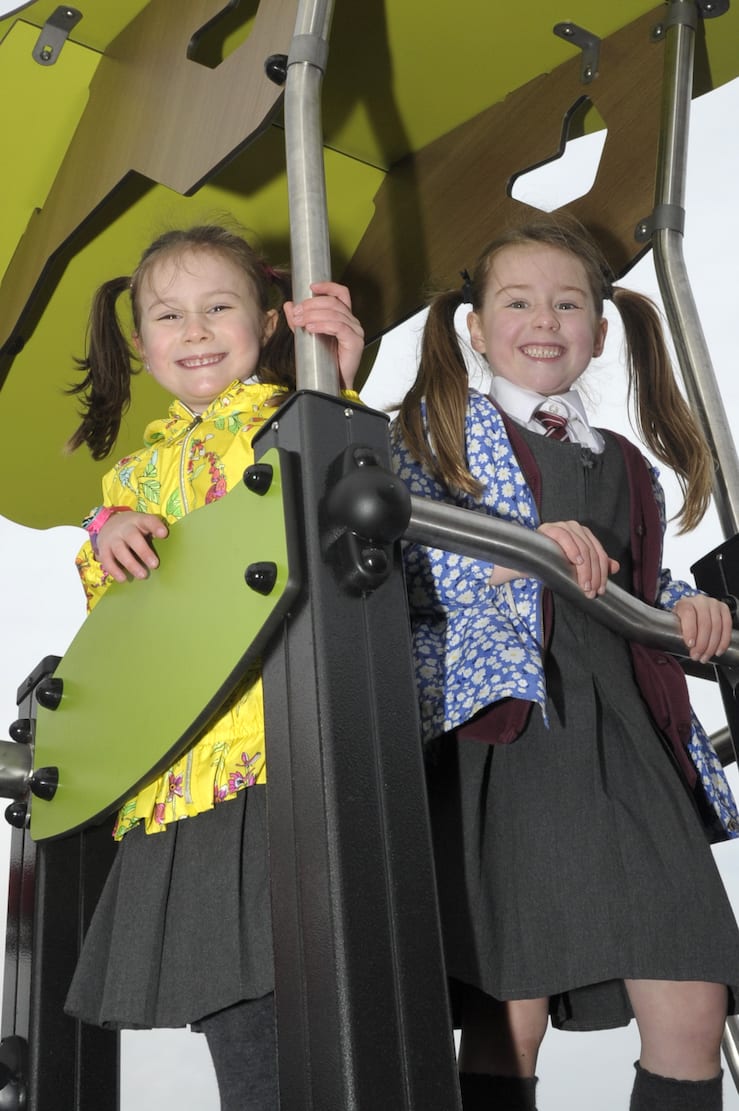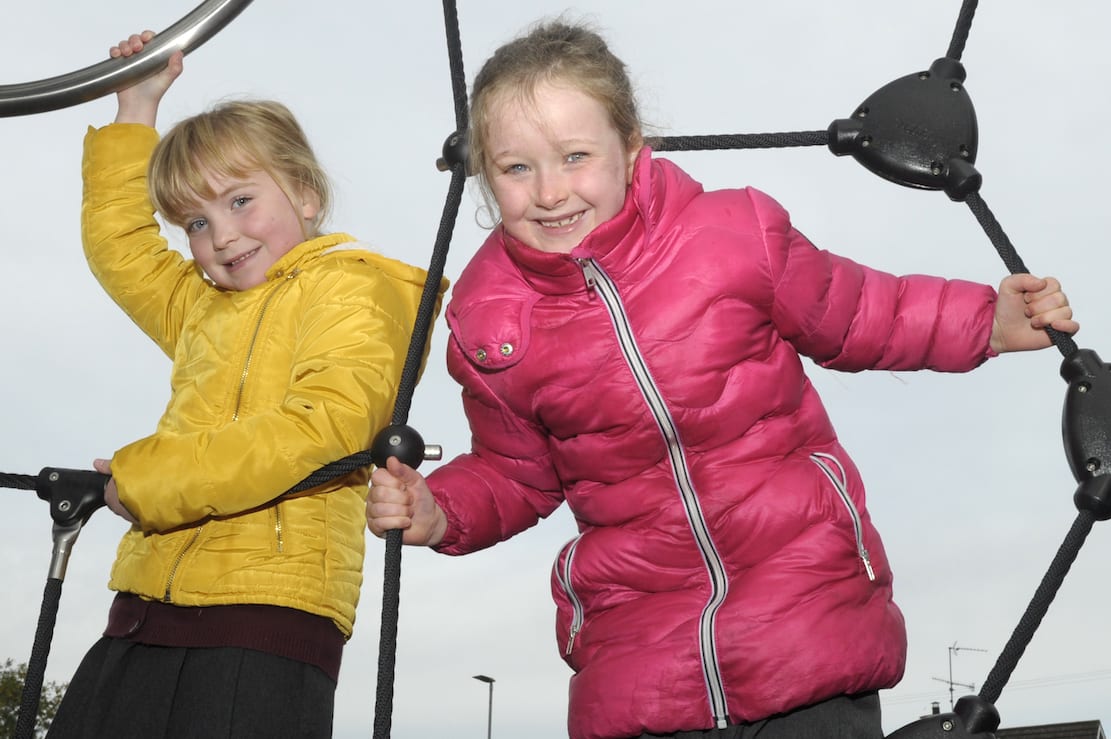 Sign Up To Our Newsletter