The Downshire Arms Hotel is set to host a fun-filled fundraising evening of gin tasting and Mr and Mrs contest in aid of charity Pancreatic Cancer UK.
The event will kick off at 7.30pm on Friday, November 17.
Involving hands-on sampling lessons of the latest gin cocktails as well as a full-blown Mr & Mrs contest the evening is part of the Downshire's ongoing commitment to hosting fundraising events during Pancreatic Cancer Awareness Month.
They have been working hard in conjunction with the gin experts at United Wine Merchants Ltd to put on a spectacular charity night – but all for a very special and personal reason.
Last week the Downshire announced, as part of its commitment to fighting cancer, that it would be holding a coffee morning and 'Hula Hoop Challenge' at the hotel on Thursday 16.
These series of events are being organised by the Downshire's Karen Heslip in memory of her late father James Black who passed away on 17 November four years ago – he had pancreatic cancer.
Commenting Karen said: "Pancreatic Cancer Awareness Month is important to me and to my family and that's why we go that extra mile to arrange fund-raising events at the Downshire.
"Please help us to fight Pancreatic cancer and help those patient and their families affected by dropping into the Downshire to book your place for a night of gin, giggles and guilty secrets!"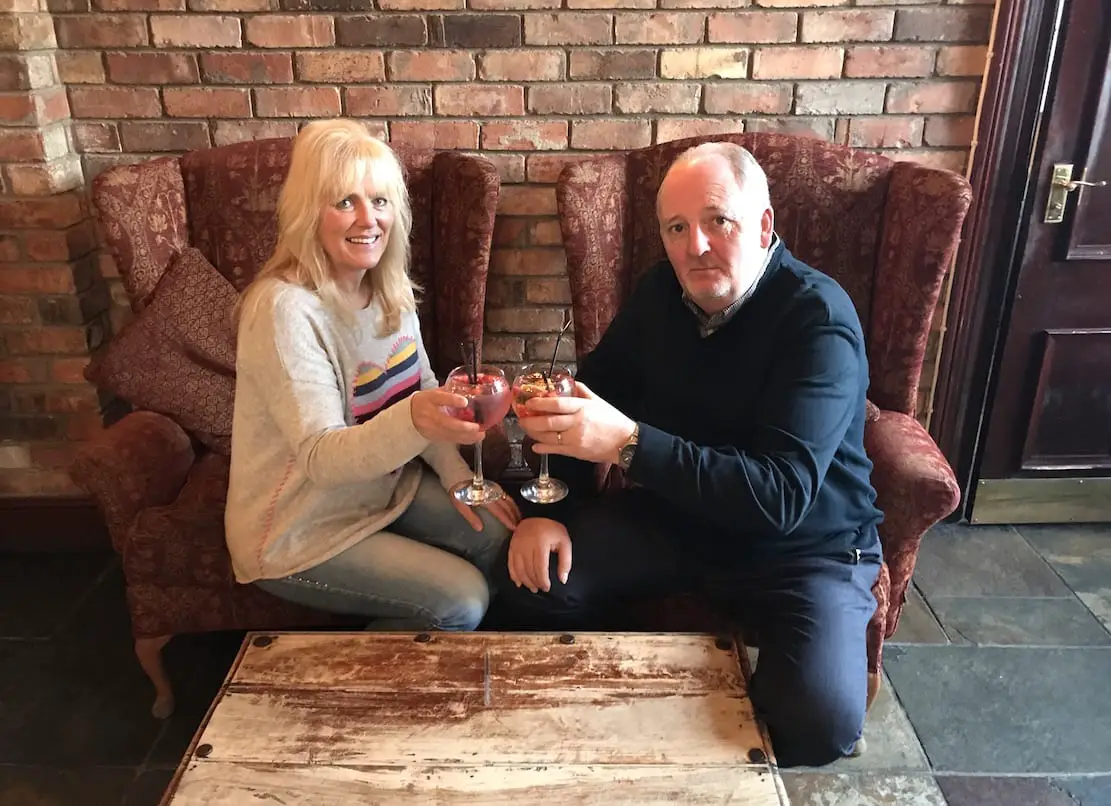 Announcing the arrangements for what is set to be a fun-filled evening Nigel and Karen Heslip – 'Mr & Mrs Downshire' – said: "For the Mr & Mrs contest we have a line-up of well-known local couples including Joe and Lorna Butler, Donna and Andrew Sally, Glynn and Amanda Nelson and Ledman and Liz Graham – however you are certainly guaranteed to find out a lot more about them throughout the night!
"Mairead Catterson, Gin Genius and Wine Development Manager at United Wines, will be giving everyone a 'hands-on' experience demonstrating the latest Gin Cocktails and the perfect serves.
"We will certainly have a fun-filled evening – two events rolled into one – but all for a truly inspirational and life-changing cause – raising awareness of and helping families affected by Pancreatic Cancer.
"Event tickets are available in limited numbers at the hotel reception."
Pancreatic Cancer UK has a dedicated support line for patients and families which is operated by cancer nurse specialists – 0808 801 0707.
Keep an eye on the Downshire's Facebook and Twitter accounts to find out more details about these important charity events.
Sign Up To Our Newsletter