It may have only have been set up two years ago but for most Banbridge natives, and even those further afield, Oggie's has become a household name.
This week the popularity of the business was only confirmed with Oggie's taking the top prize for Best Dessert Takeaway at The NI Takeaway Awards.
It may come to a shock to many that owner Darren Ogle has achieved this accolade and expanded with a second premises in Lisburn all before he has reached the age of 30.
Speaking to Armagh I, the 27-year-old explained how the venture all came about and talked about some of the bestsellers on offer.
Prior to entering the world of sweet delights and brain freezing treats, Darren worked for seven years on the set of the show which captivated all – Game of Thrones.
"I was a shoot supervisor for the security team," he explained. "I still do a bit at the studios but whenever it all came to an end I kind of thought I needed to find something different."
Initially, Darren had wanted to start his own food takeaway but, whilst beginning to set up, he had a brainwave.
"I was looking at a takeaway in Moira, it was beside a park so I looked at having ice-cream and when I was meeting with suppliers it all sort of clicked with me," he said.
"It is such a big industry now ice-cream, especially with younger people, it is a social thing, so I thought I will give it a go and started to make my own brand."
Darren found a premises on the Rathfriland Road in Banbridge, near Solitude Park, and so Oggie's was born, with the name being an old nickname of the owners.
From June 2019 to pre-pandemic, the business grew from strength to strength with their wild array of moreish desserts catching the attention of many on social media.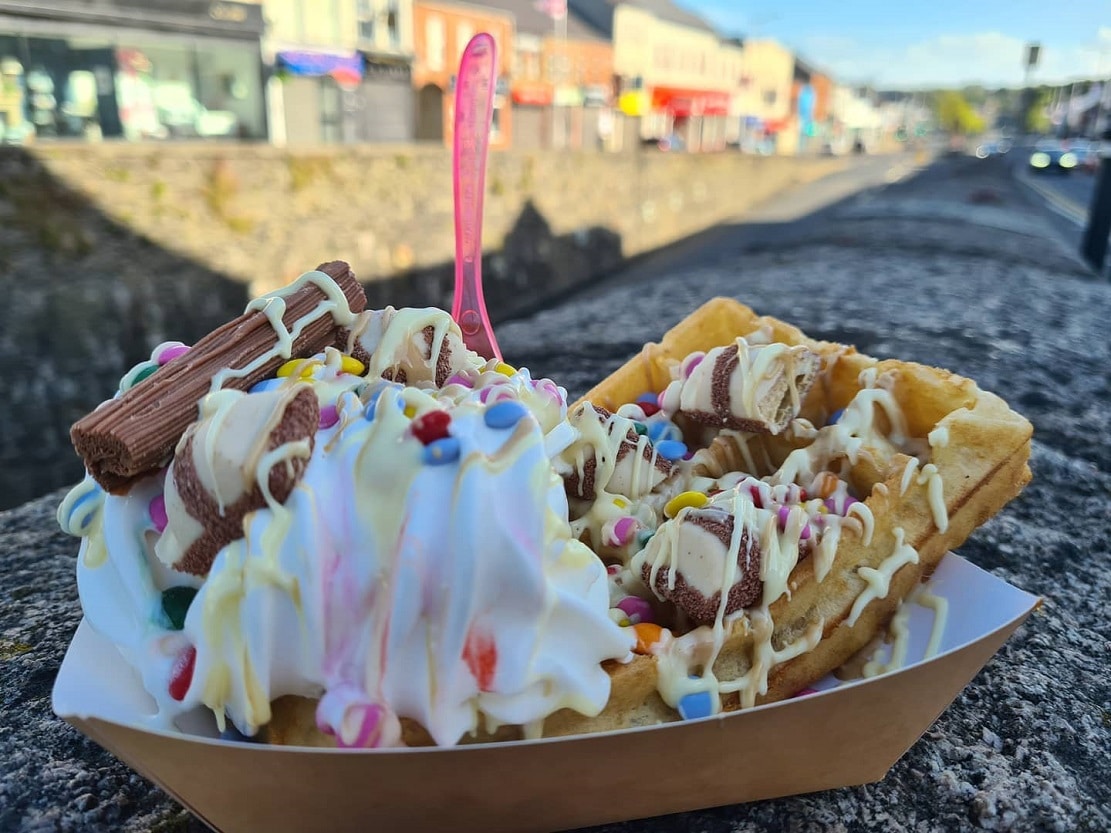 Darren said: "We did quite well over the lockdowns. The thing is that people still love their sweet treats, especially when they could not go to the likes of restaurants and bars.
"We closed a week before the first lockdown to look after our staff until the middle of May, but we were able to operate through the second lockdown as a takeaway – I suppose to many ice-cream is essential!"
This came after an abandonment of a sit-in service at the Banbridge premises and the introduction of deliveries – that's right home delivered ice-cream, thanks to Uber Eats.
Business has been so great in fact, that in between lockdowns in August of last year, Oggie's expanded with a second premises launched in Lisburn.
From Bubble waffles to crepes and ice-cream sundaes to milkshakes, there is bound to be something to satisfy the sweet tooth of any visitor.
Oggie's success was recognised as they took top spot in the Best Dessert category at The NI Takeaway Awards, which was held at the Crowne Plaza Hotel in Belfast on Monday.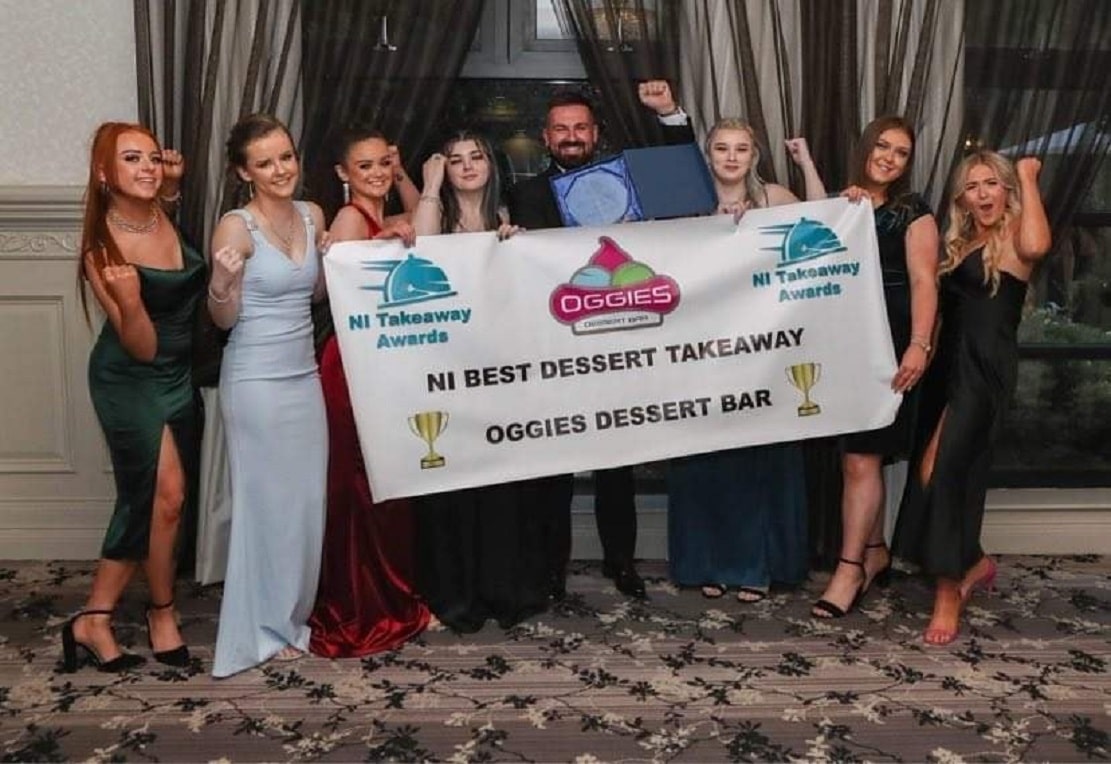 Darren said: "I am so chuffed to have won it but I really could not have done so without my amazing staff. We have got a great reaction from all of our customers and to be honest we were just happy to be at the finals."
So we guess that the big win was just the icing on the cake!
To have a look at the now award-winning takeaway treats, you can check out Oggie's Dessert Bar on Facebook and Instagram. 
Sign Up To Our Newsletter