A Banbridge church leader has condemned weekend vandalism as "disappointing" and "upsetting" for those with relatives buried in the churchyard.
Damage was caused to headstones and flowers in the graveyard of Banbridge Non-Subscribing Presbyterian Church.
The church is based on the Downshire Road but its burial ground is located on the Lurgan Road.
Sam Agnew, clerk of session of Banbridge Non-Subscribing Presbyterian Church, condemned those responsible.
"One headstone dating back to the early 1800s was smashed in half and pulled from the ground, while flowers and memorials on other graves were thrown around," he said.
"We have been aware of drug use for a few months, given the plastic bottles with holes left behind. They are often thrown onto graves, but don't cause any actual damage. This is the first time any damage has been caused.
"It would appear that on this occasion they got carried away and decided to cause some damage too.
"I would ask those involved to reflect on whether this type of behaviour is appropriate and consider showing a little more respect."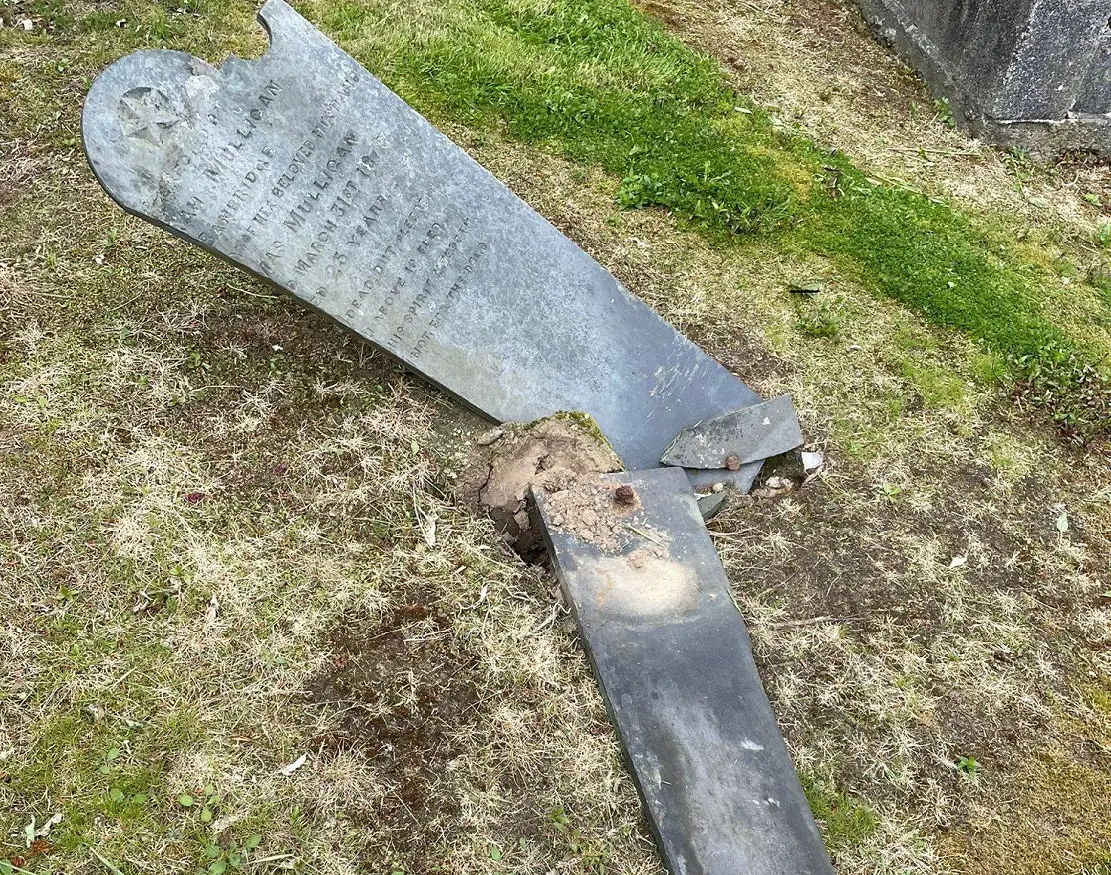 Police are appealing for information following the damage which was reported on Sunday.
Sergeant Stewart said: "This is an appalling act of criminal damage. A graveyard is a place for quiet reflection to peacefully pay respects to loved ones who are no longer with us.
"The damage caused to these gravesites shows a total lack of respect and is very upsetting for grieving loved ones.
"Our enquiries into this incident are ongoing. We would ask if you saw anyone acting suspiciously in the area or if you have information that would help our investigation to contact us on the non-emergency number 101 quoting reference number 860 of 29/05/22."
"You can also submit a report online using our non-emergency reporting form via http://www.psni.police.uk/makeareport/."
Sign Up To Our Newsletter