It was with a heavy heart, one of Armagh's real gentlemen – described as a "true Armachian" – waved goodbye to a city he has called home for over 90 years.
Mervyn Walker, alongside his late wife Ivy, ran the hugely popular department store TJ Walkers on Market Street, up until their retirement in 2014.
But Mervyn's involvement in the city – and ultimately his legacy – has left an indelible mark, which was evident from his send-off on Saturday afternoon – much to his surprise.
It was a fitting farewell for Mervyn, who will, come Tuesday, move across the water to Scotland where he will live with his family, leaving behind his home and a lifetime of memories on the Mall.
Mervyn's son Mark, speaking to Armagh I, said Monday and Tuesday will be an emotional time for his dad as he packs up his things one final time, something he himself admits will be a bittersweet occasion, having grown up in Armagh himself, before moving away.
"It's a natural thing to move over and to be closer to family, I think," said Mark. "We've planned this for a long time. Now he's decided to sell the house and move over; he's done it in his own time, so good for him.
"He's leaving Armagh behind with a heavy heart. We asked him to move over here 10 years ago – him and mum – but we couldn't get them to move."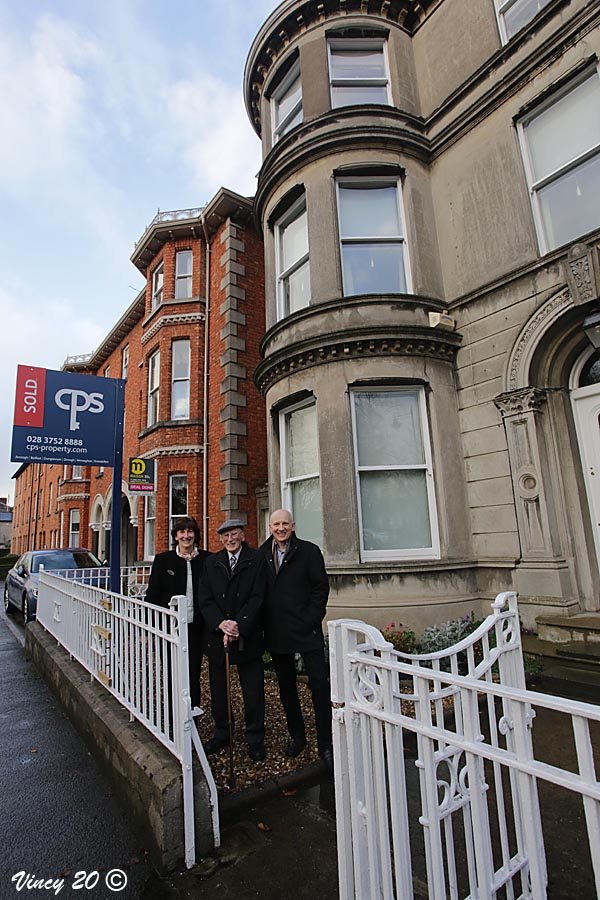 Ivy passed away in 2018 at 89.
"He walks up the town, even now, he knows everybody and everybody knows him. That's why they wouldn't come across, because Armagh is what he knows.
"It's going to be quite difficult; on Monday we're packing up and Tuesday he'll be moving out so I can imagine that'll be a sad but sentimental emotional moment for him."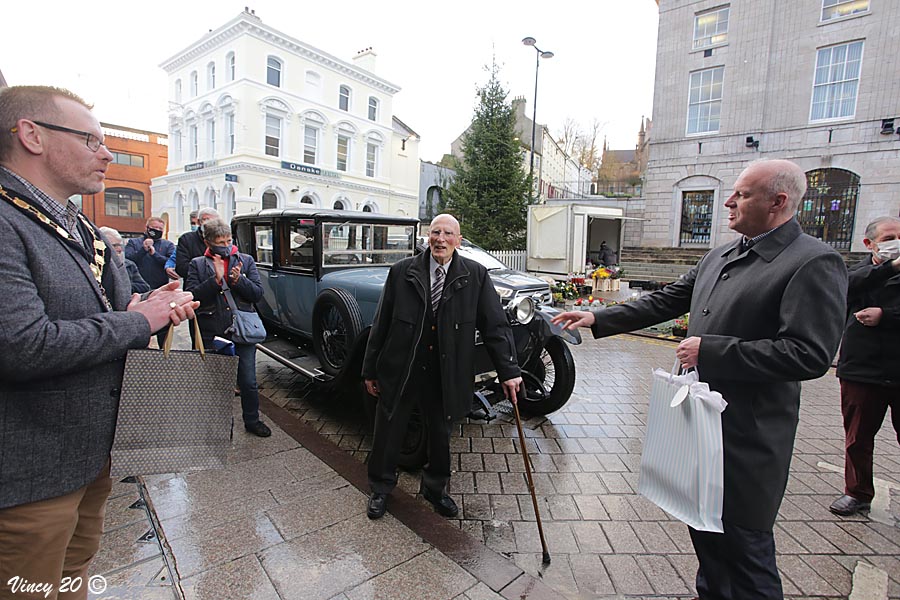 The history of TJ Walkers stretches back to 1911, when it was opened by Mervyn's dad, Thomas J. Walker – nicknamed TJ – as a general drapery store, which expanded over the years to include a highly-regarded fashion store.
Manager George Stacey was then appointed to run the business before Mervyn underwent his apprenticeship in Austin's.
It was then he took over the running of the store in the early 1950s, inheriting extremely dedicated staff, one of which was Ivy Gray, who became Mervyn's wife in 1954.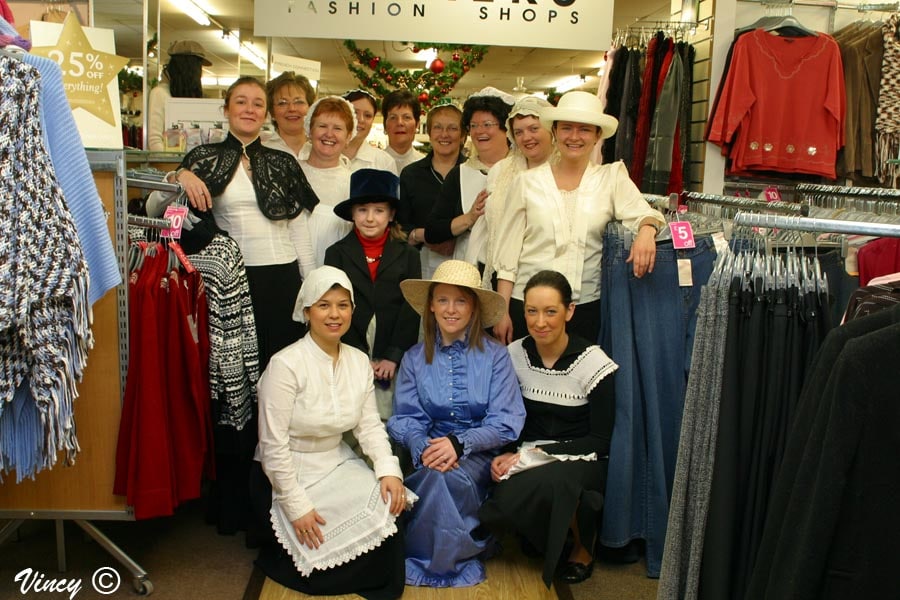 Modernisation continued with other specialty fancy goods shops opening, such as the Woolcraft and the Jolly Roger in English Street. These were smaller units; the Jolly Roger was a record and toy shop. Then, in 1969, number 5 Market Street was obtained (1,3 and 5) and he was able to expand the business to sell furniture, carpets and curtains.
In the early 1970s, the Woolcraft and Jolly Roger returned home to the enlarged department store, which employed over 70 people at the time. It was a big store for Armagh.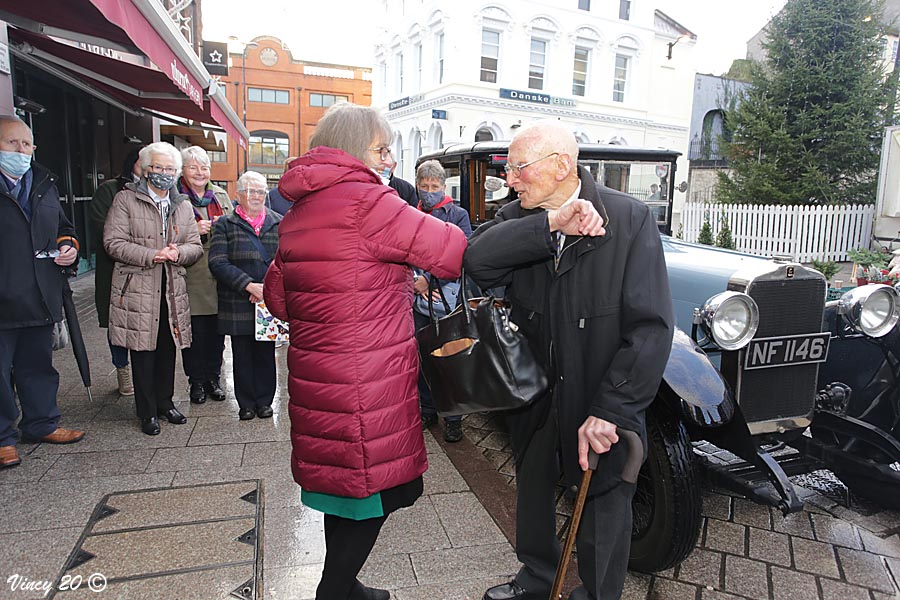 There were people trained there who went off to Australia and other places, but as Mark recalls his dad saying, "they always popped back to see dad, to say hello and a thanks".
There was a fire in April 1974 and then Walkers was re-established as a mini-store at what was more recently known as the Rainbow Restaurant.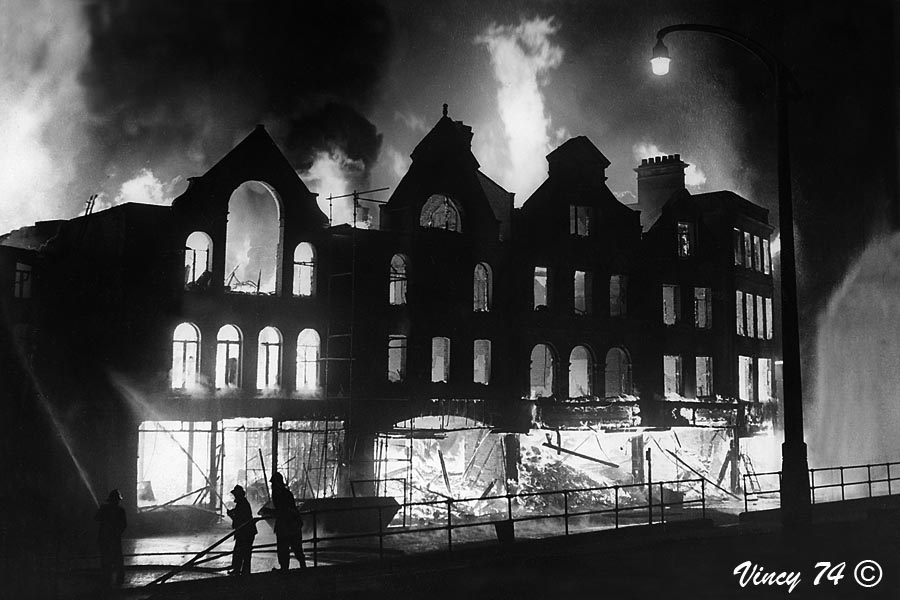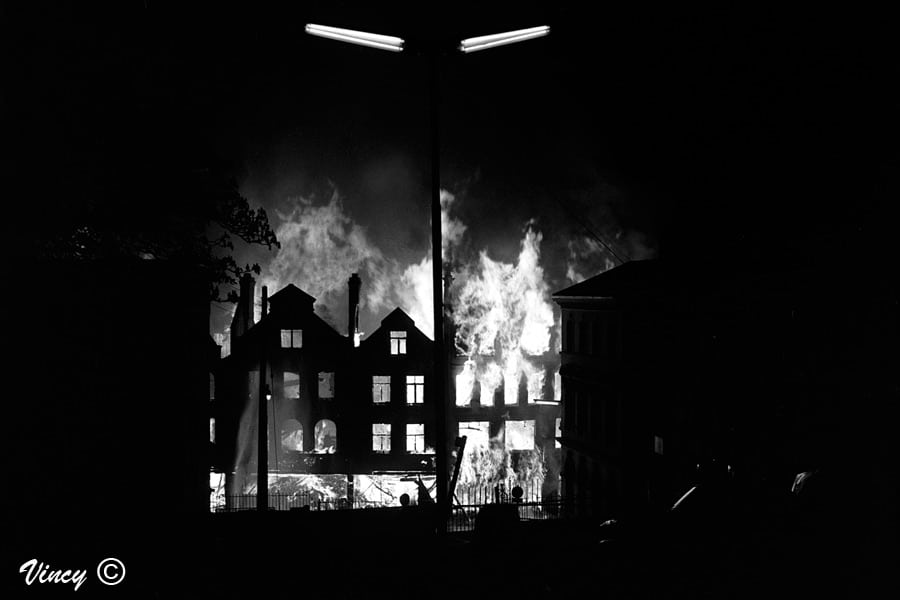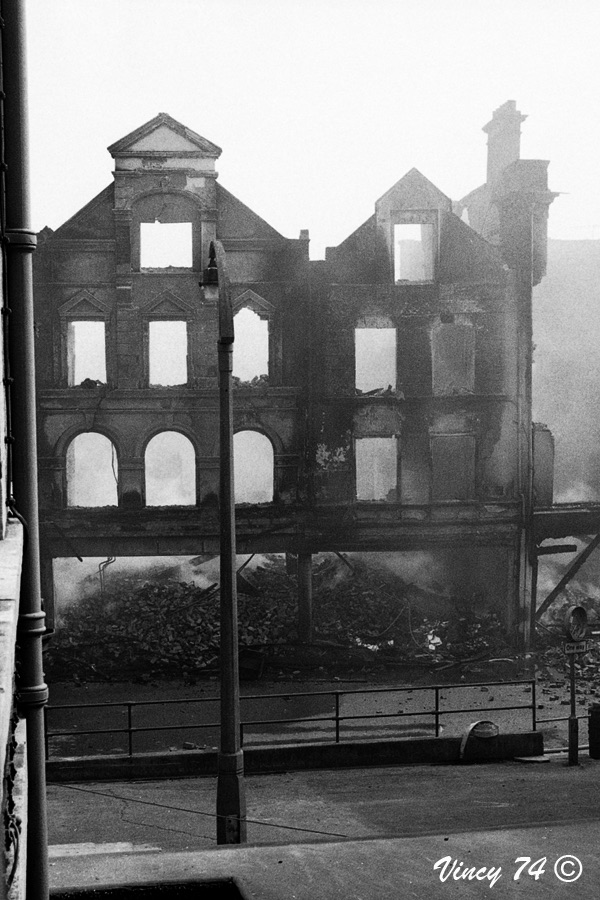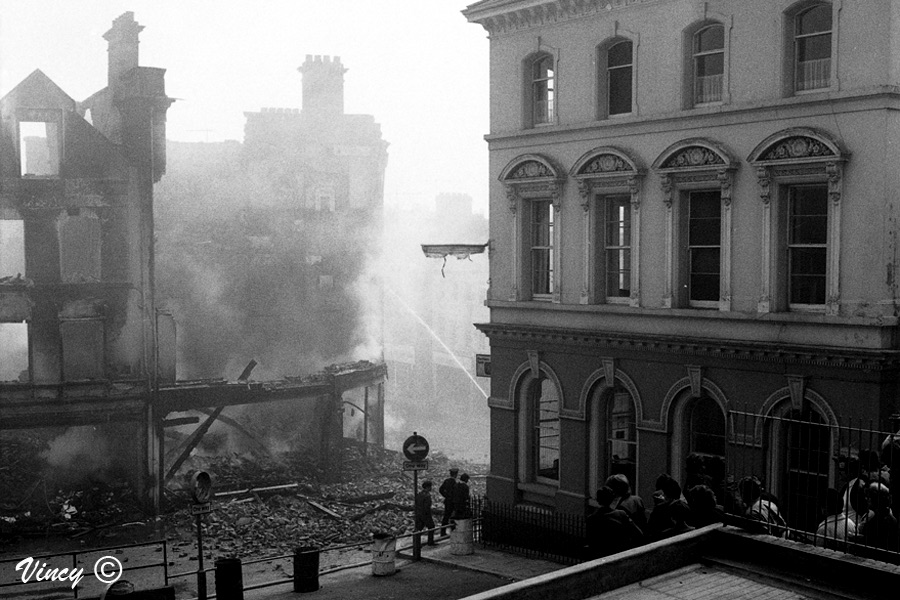 In 1978, rebuilding was completed and Walkers returned to their Market Street home (No3-5). It was ladies fashion only – not as large as its previous incarnation.
The business prospered greatly until its closure in February 2014 after trading for 103 years when Mervyn and Ivy retired, well into their 80s.
Mark added: "The success of any business depends on the dedication and commitment of its staff and Walkers was no exception; their loyalty, commitment and enthusiasm was exceptional and highly-valued and appreciated by the family.
"The success always depended on the customers and that had always been the store's first consideration. Walkers were proud of that loyalty and support."
Mervyn the man was "a true Armachian", as described by Chair of the City Centre Management Committee, Art O'Hagan.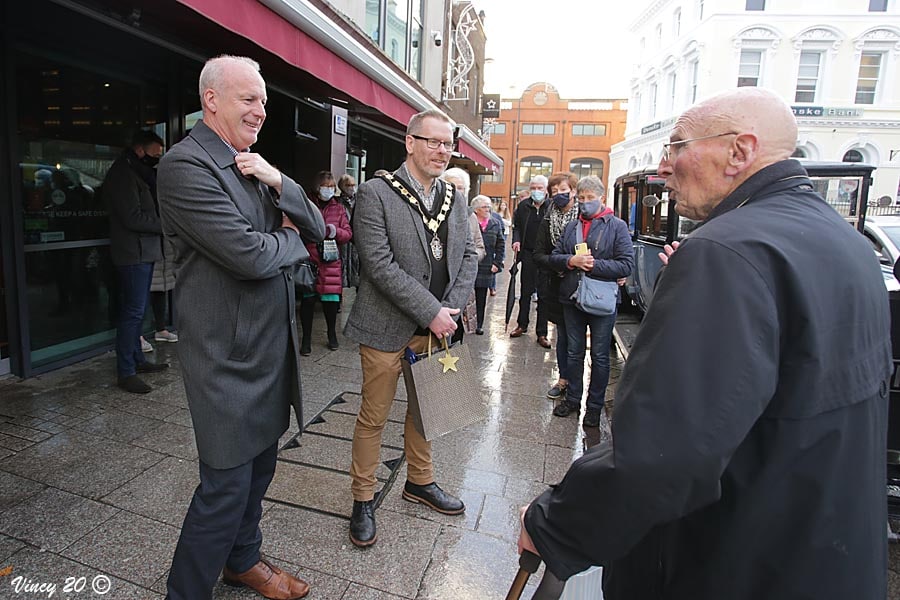 "That just sums up dad," said Mark. "He was very involved in the Round Table and Chamber of Commerce in Armagh and they did a tremendous amount of charity work for the local hospitals; he talks about the dances they put on. His heart was just for people like that.
"He was a Scout Master for First Armagh Scout Troop for many years – he was committed to that. He was also a Mall Trustee who worked hard in developing that area over the years and was very involved with St Mark's Church too.
"His heart was very much for Armagh. He loves the city and always has done."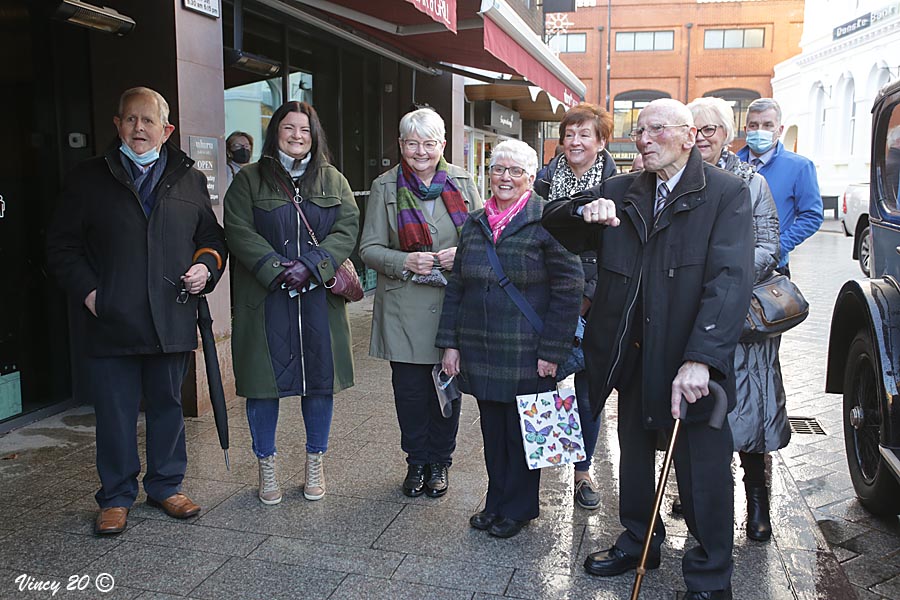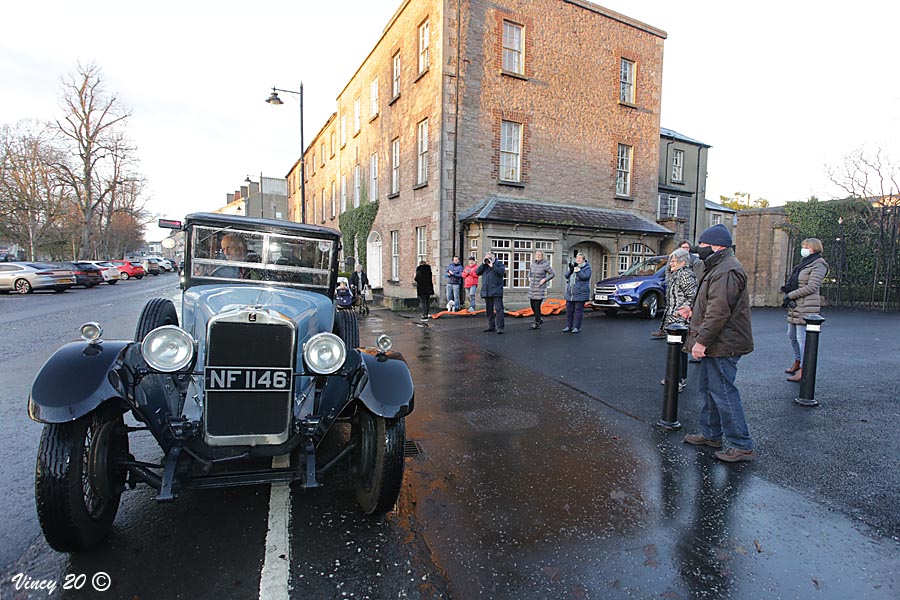 Added Mark: "He championed everything Armagh, he really is a true Armachian and for me, that is his legacy – he loved his city."
Mervyn will have been proud of the reception he received today, in a city bedecked of Georgian decorations, a tradition of which he was an early promoter.
From all of us at Armagh I, Bon Voyage to a true Armagh great, Mervyn Walker.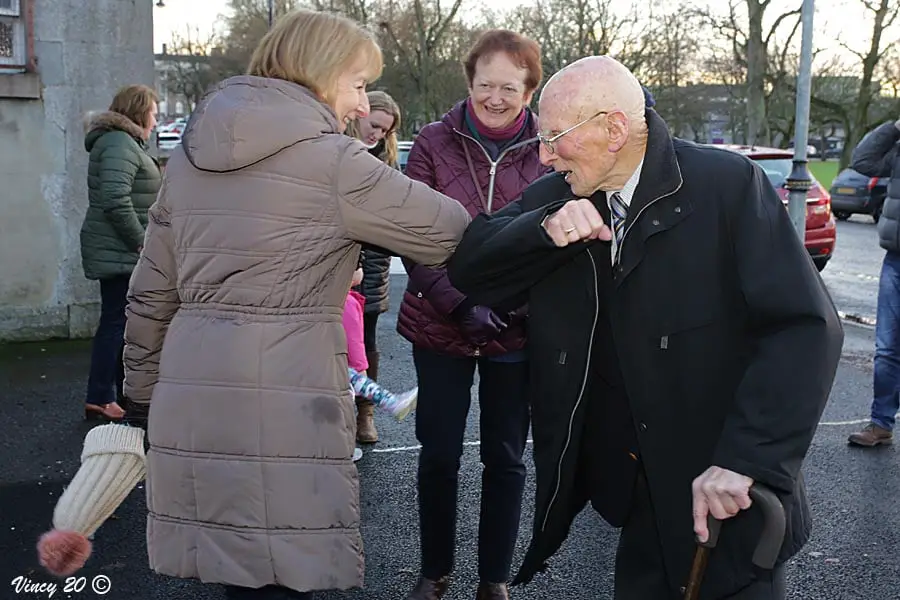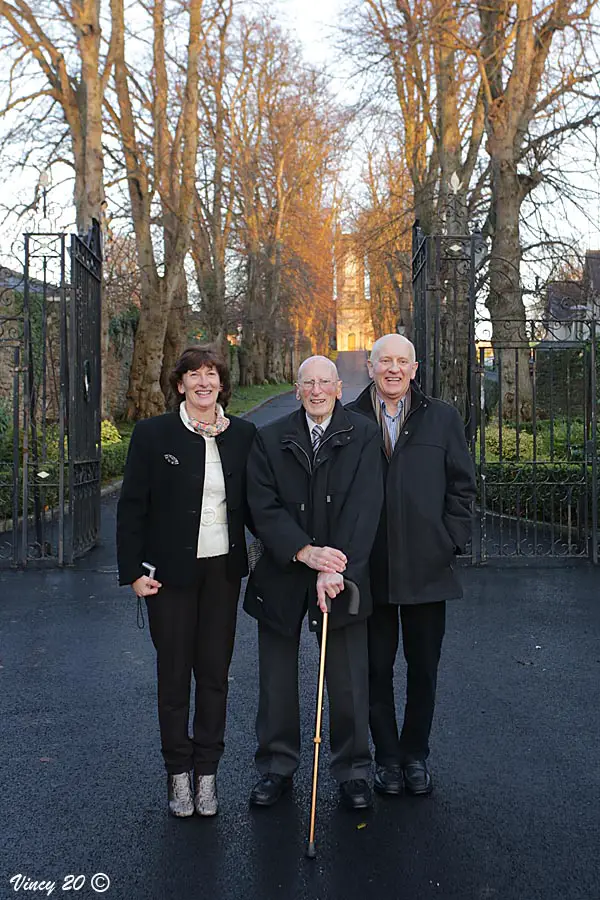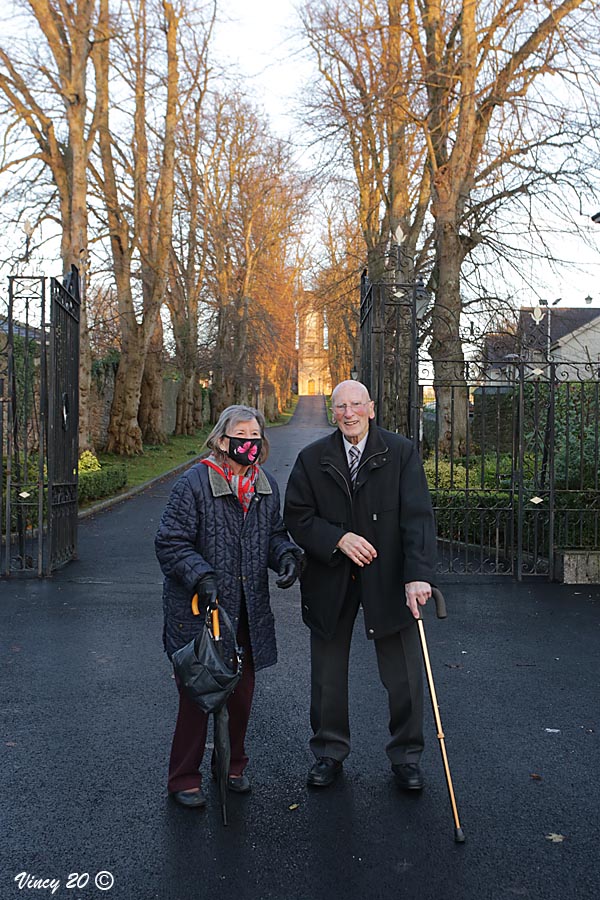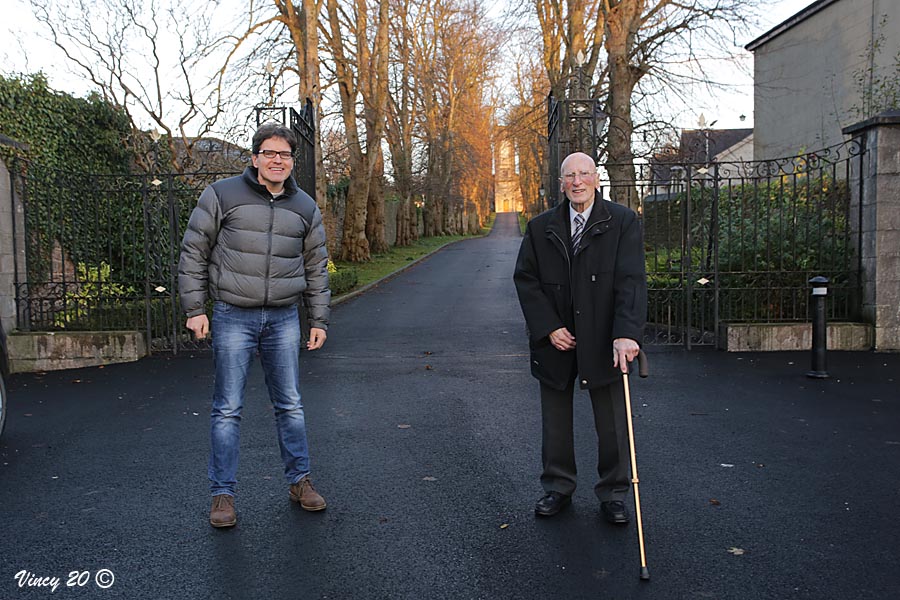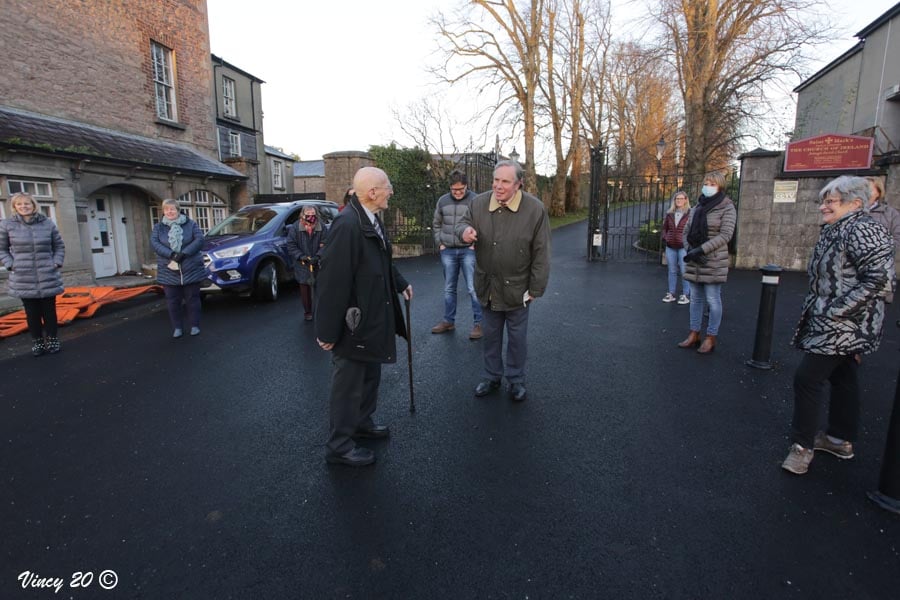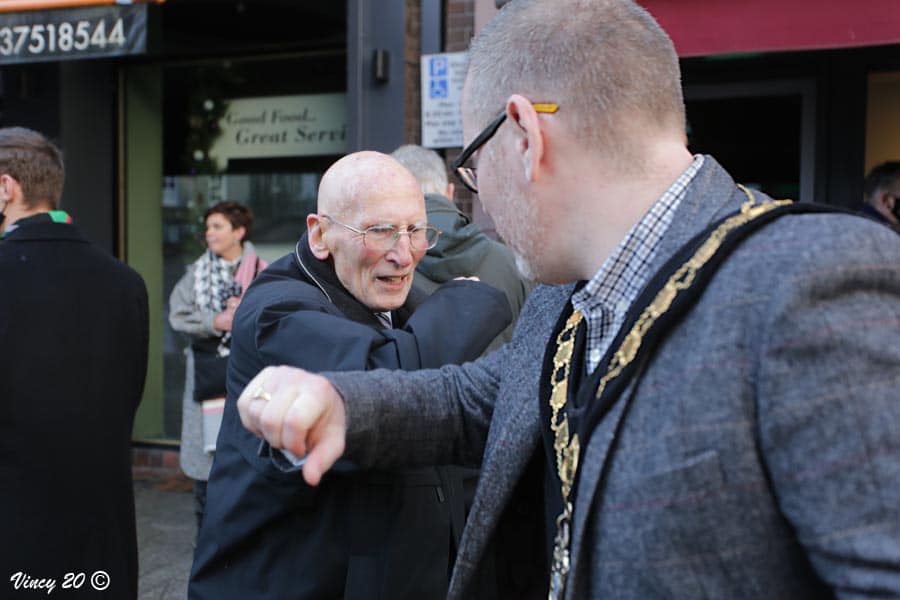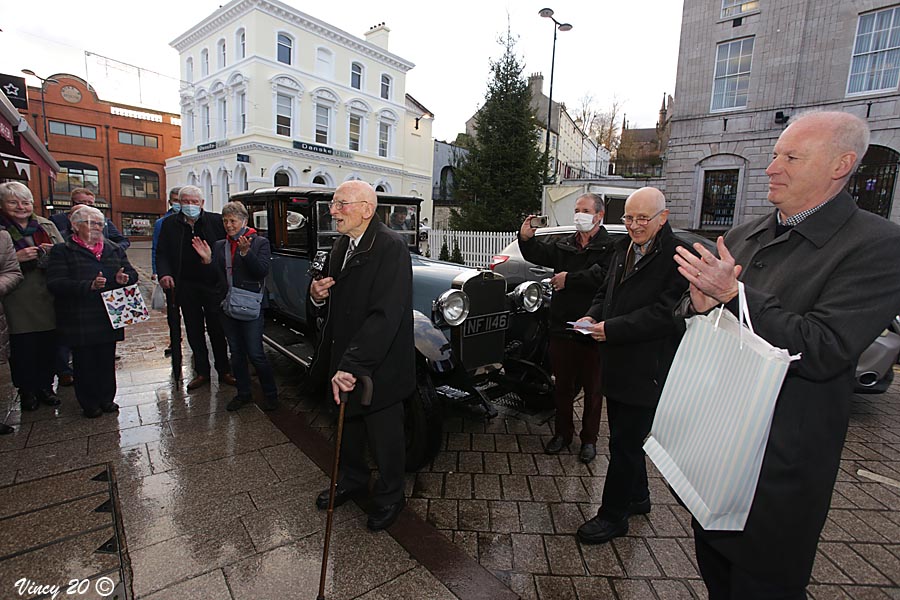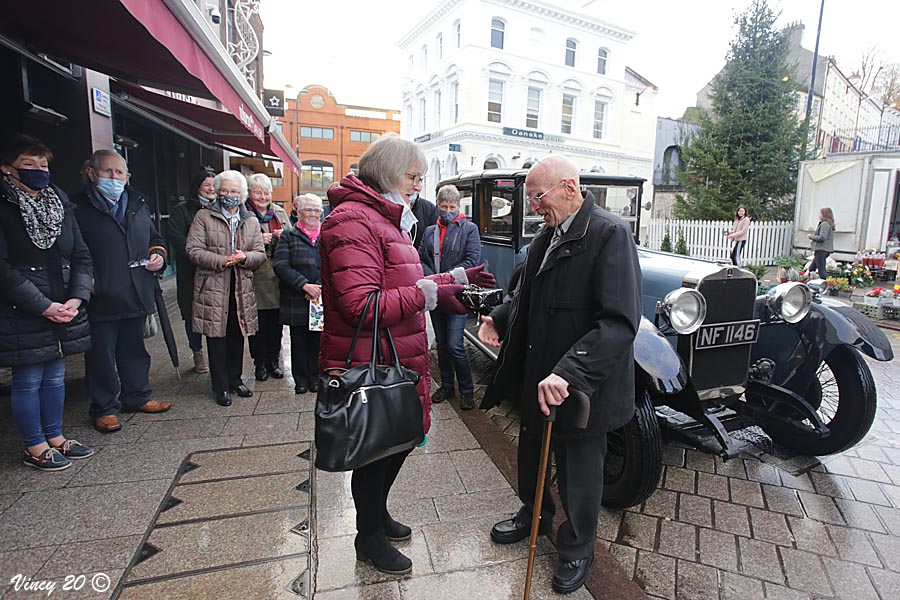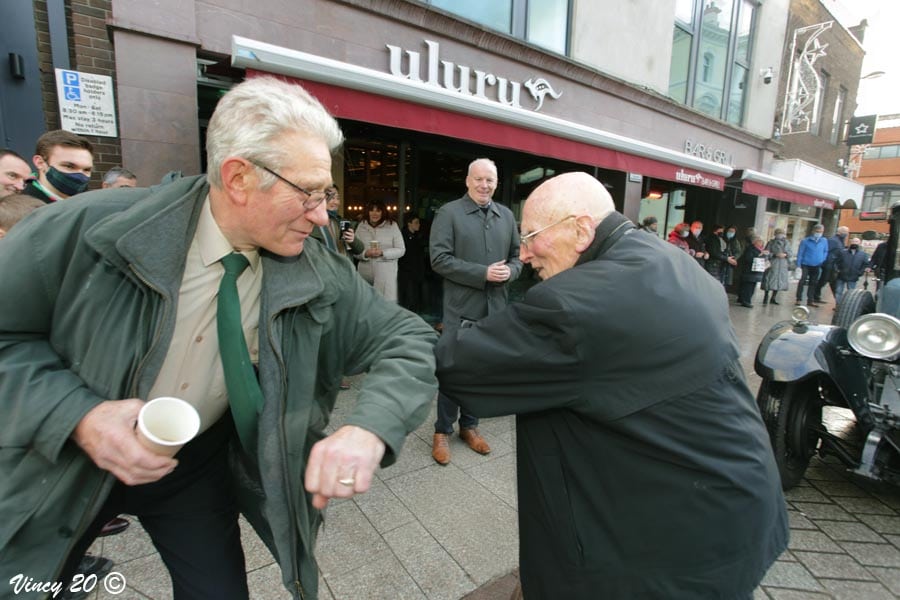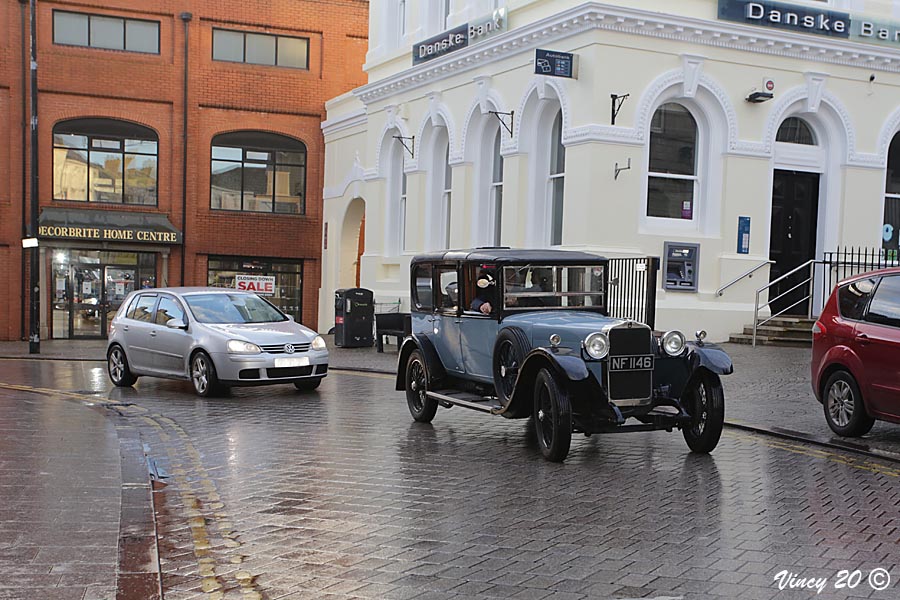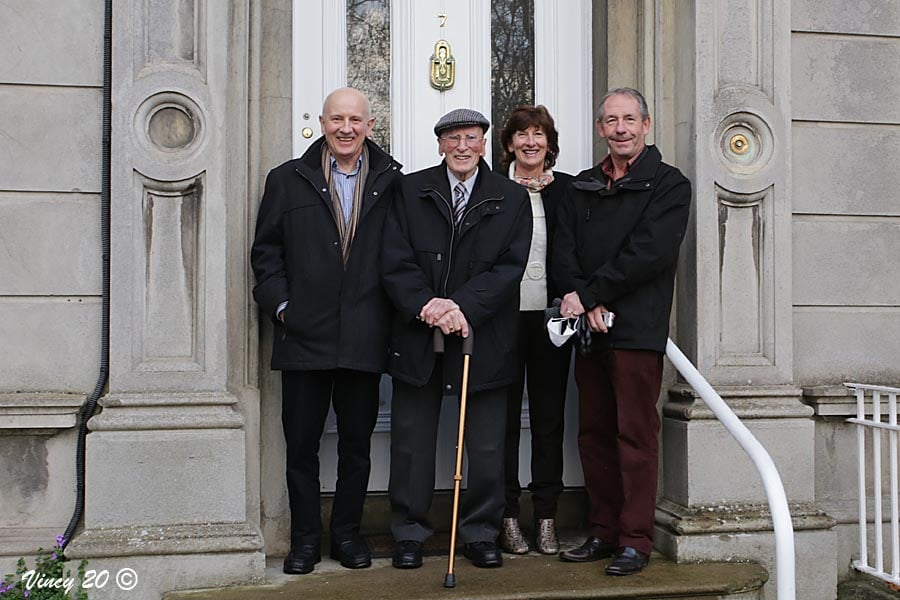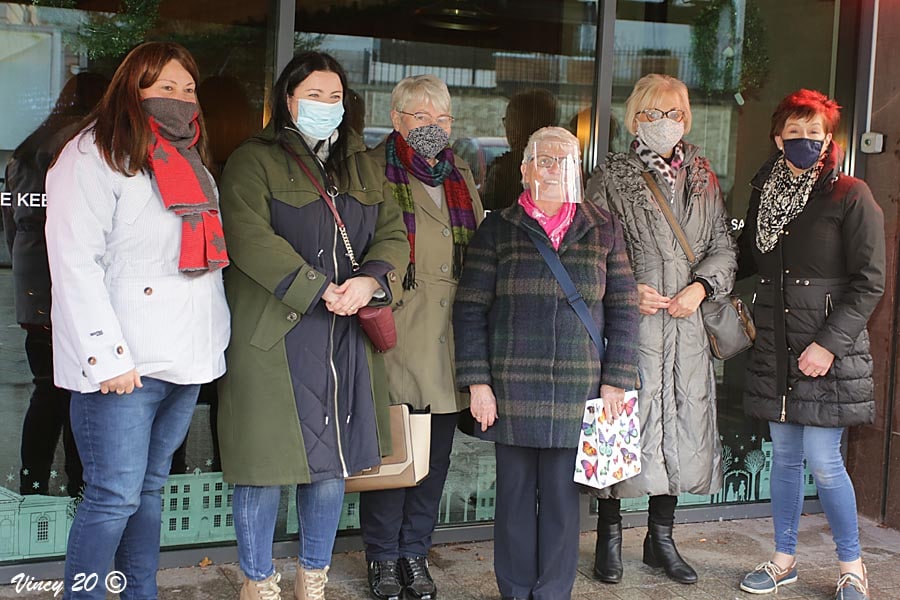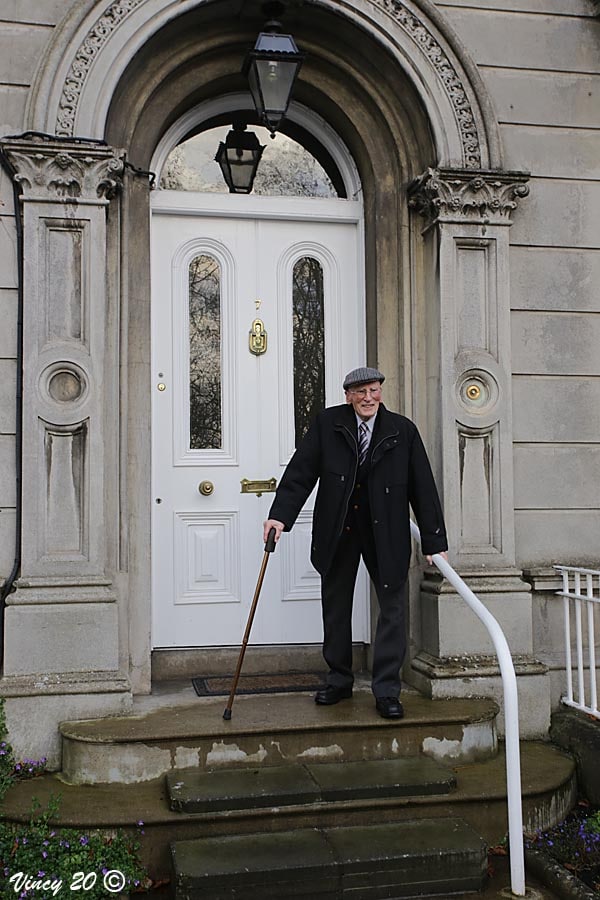 Sign Up To Our Newsletter