With the war in Syria entering a new and dangerous phase, one family recently received a call that would turn their lives around, writes Matt Saltmarsh.
Single mother Maisaa had been eking out an increasingly precarious existence for years as a refugee in Lebanon, having fled the bombs in Syria.
She recently discovered that she had been chosen to be resettled in Armagh City with her daughter Esraa, 9, and her son, Yahya, 7.
"When my mum told us we were going I started dancing and singing," Esraa said during a recent meeting with UNHCR, the UN Refugee Agency.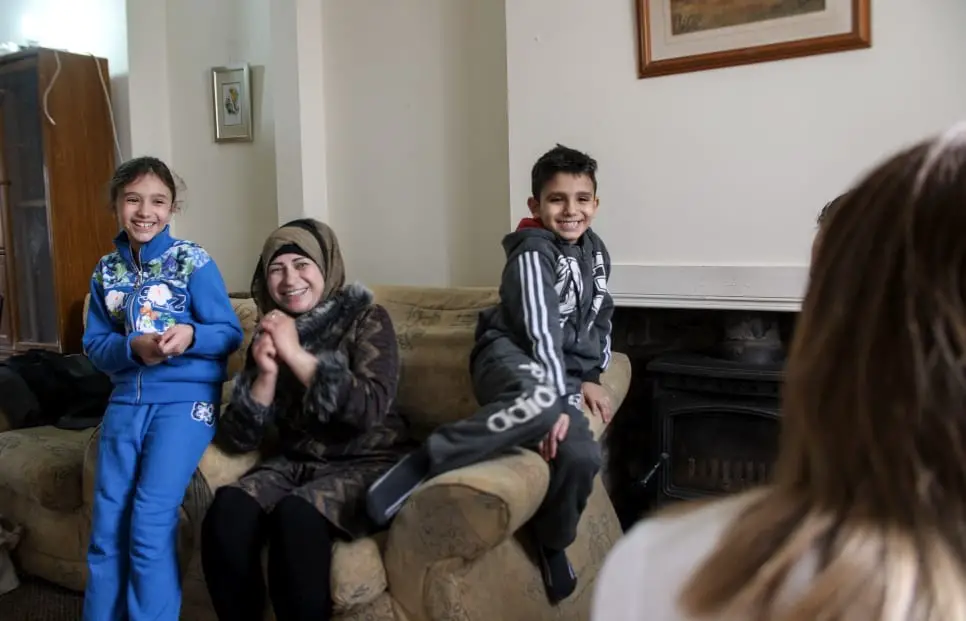 "He started singing too," she added, gesturing at her sheepish brother, who denied the allegation.
Northern Ireland has welcomed 860 of the 10,000 refugees who have arrived so far under the UK's Vulnerable Persons Resettlement Scheme (VPRS) programme, which aims to bring 20,000 of the most vulnerable refugees affected by the Syrian conflict by 2020.
Under the VPRS, in place since 2014, local authorities and community groups offer initial support to refugees, providing them with the tools to allow them to integrate, learn English, attend school and gain employment.
"I am so grateful to the UK for providing us a home that is nice and safe for the children," Maisaa said at her new home in Armagh.
"Soon I will start language classes and then I hope to find a job so I can be a good person and give back something to this community. The resettlement opportunity is very important to me and most important for the future of my children and their education."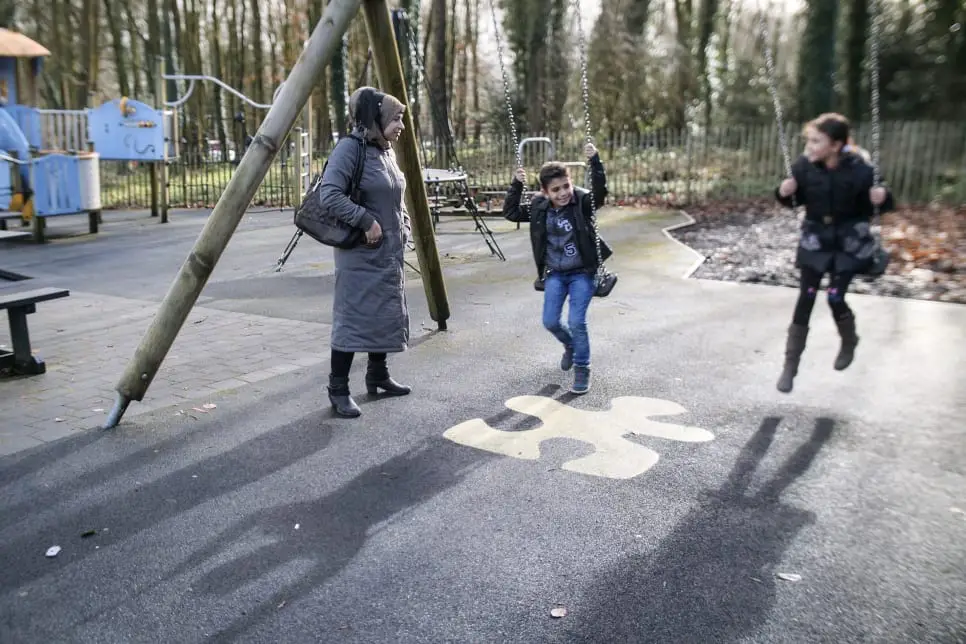 Catherine Halligan of Barnardo's has worked with several Syrian families in Northern Ireland.
"The children are doing really well in school," she said. "A lot of the children are getting awards every week and certificates for their hard work."
Ian Snowden, of Northern Ireland's Department for Communities, described the VPRS as one of the most rewarding things he had worked on in 25 years as a civil servant. "You really do see the massive difference that it makes in individuals' lives and how you can turn around their experiences."
One of the first families that arrived in Ulster in 2015 told him that they "had come from hell and arrived in heaven. And that's the kind of transition that many of them feel they are making."
Gonzalo Vargas Llosa, UNHCR's UK Representative, said: "I have been up and down the country meeting refugee families and local communities, and the strong support for this programme and refugee integration generally is something the UK should be proud of."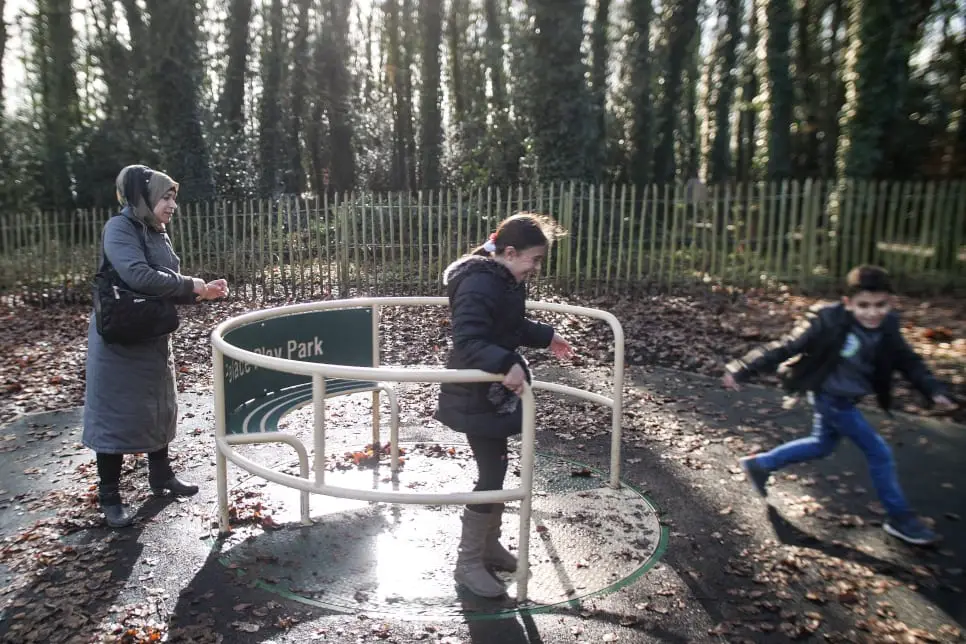 As a result of the VPRS, the UK now runs one of the largest resettlement programme globally, working closely with UNHCR to provide life-saving solutions for those refugees most in need of protection. With displacement at record highs and those forced to flee in more acute need than ever, UNHCR believes it is crucial that states deliver on resettlement.
The UK Home Secretary Amber Rudd this week saw the harsh conditions facing Syrian refugees as she toured an informal refugee settlement of densely packed wood and plastic tents in Lebanon's Bekaa Valley.
UNHCR's Representative in Lebanon, Mireille Girard, showed Ms. Rudd around the settlement in Qab Elias, where 46 families live. Heavy rains over the weekend had created muddy conditions. UNHCR, through its partner Save the Children, had previously distributed shelter kits for winter to help limit weather damage and to help families to stay warm and dry during harsh winter conditions.
Families and groups of children came out to catch a glimpse of the visit in this closely-knit community where the majority of residents are from Aleppo.
The Home Secretary met a family inside their tent to hear more about their experiences and of their lives in exile in Lebanon. "I heard first-hand how important the resettlement scheme to the UK is and how it helps individuals, who have fled danger and conflict, rebuild their lives," she said.
Poverty levels have been climbing for Syrian refugees in Lebanon, with over three-quarters now living on less than $4 per day and nearly 60% living on less than $3.  The average monthly rent in the settlement is $100 per tent.  UNHCR is supporting over 21,000 of the poorest households in the Bekaa with monthly cash assistance – payments of $175 per family which help families live in dignity and to meet basic household expenses.
Globally, under 1% of the world's refugees benefit from the opportunity to resettle and start anew elsewhere. UNHCR hopes that the UK and other countries will pledge additional resettlement places as part of a Global Compact on Refugees, due to be agreed later this year. The Compact also aims at better supporting host countries.
Sign Up To Our Newsletter