The coaches at Armagh Amateur Boxing Club (ABC) in Armagh city work tirelessly to provide a safe and supportive environment for boxers of all levels to train and compete.
The club's upward trajectory, since it was established in 2015, has seen each championship year increase in member numbers as well as an upward trajectory in the number of titles won by their boxers, demonstrating the calibre of fighters in the club from Armagh and the surrounding areas.
Training at Armagh ABC is intense and demanding, but the results speak for themselves. The club has produced many successful boxers who have gone on to compete at national and international levels. The training regime is designed to build strength, agility, and endurance, as well as teach important boxing techniques and strategies.
Speaking to Armagh I, coach Chloe Clarke, said: "Covid was certainly a tough time for boxing with championships being stood down, but we come back with a bang and seen our first All-Ireland champion Aoife Dougan alongside our first Monkstown International Cup champion (Ryan Grimley), which was a massive achievement for both boxers and the club."
But boxing at Armagh ABC isn't just about winning competitions. There is a strong emphasis on discipline, respect, and sportsmanship. Boxers are taught to respect their opponents and to compete with integrity. They are also encouraged to use their skills to give back to their community, whether through coaching younger boxers or volunteering at local charity events.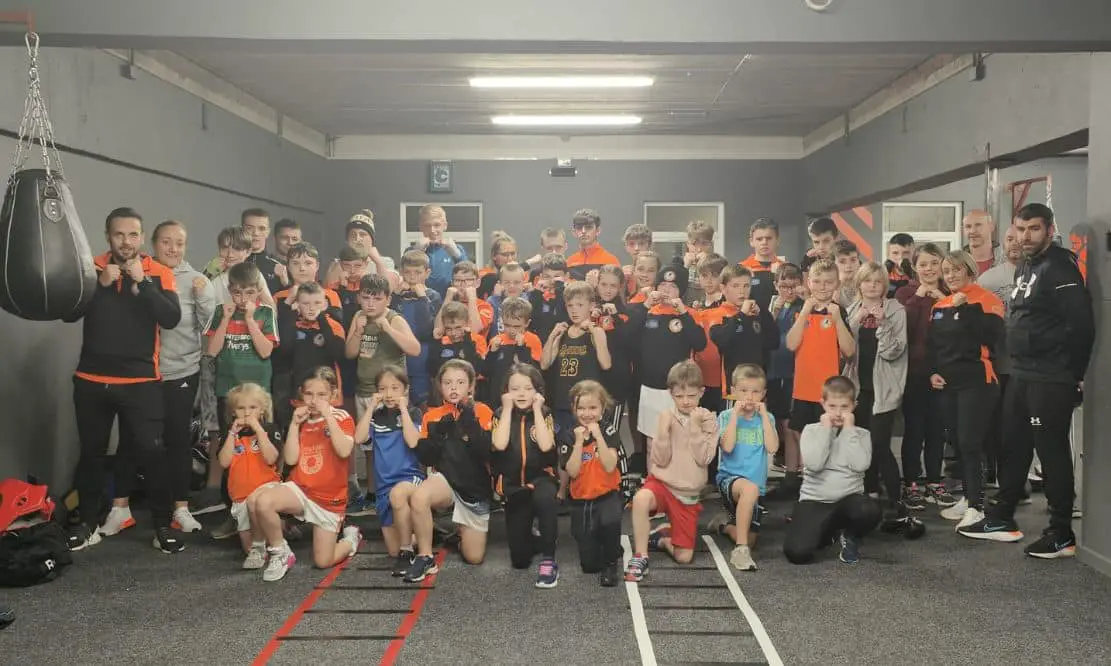 Chloe continued: "Unfortunately. Aoife was unsuccessful in replicating her success this year but she did not bow out without a fight and held her own against this year's U18 Champion in the quarter final and produced a contest that was worthy of a final for both boxers.
"The Monkstown International Cup is scheduled for the end of June, of which we will be looking to enter a record number of boxers for the club this year with Ryan hoping to double his title success there.
"The range of talent currently in the junior class is overwhelming with such a vast array of young boxers coming to training week in week out, showing discipline, motivation and determination at such a young age is so encouraging to see and solidifies the reason the club was established.
"It's exciting times for all our boxers and the club alike as we continue to grow and encourage all who wish to pick up a set of gloves to contact one of the coaches to find out more.
"Without the continued support of our boxers families, friends, the community and also our sponsors, we would not be where we are today so we want to say thank you from all at Armagh ABC."
One of the most inspiring aspects of Armagh ABC is the way in which it has brought the Armagh community together. The club is open to people of all ages, backgrounds, and skill levels, and has created a sense of camaraderie among its members. The club has also organised many events and initiatives to promote community cohesion, such as charity fights and community outreach programs.
Armagh ABC is more than just a sports club. It is a community of passionate individuals who are dedicated to helping young boxers achieve their goals. Through its rigorous training regime, emphasis on discipline and sportsmanship, and commitment to community service, it truly embodies the values of amateur boxing.
---
This is the second of a four part series kindly sponsored by Armagh Credit Union
---
Sign Up To Our Newsletter