The latest phase of the £3 million sewer improvement in Armagh will see Mall West closed to south bound traffic from this Friday, February 19.
NI Water says work is currently progressing along Mall West and the two crossings around the Mall West Shopping Centre have now been completed.
But as work continues, the Mall West must be closed to south bound traffic from this Friday, a closure expected to last up to four weeks.
The diversion route will be signposted but delays should be expected.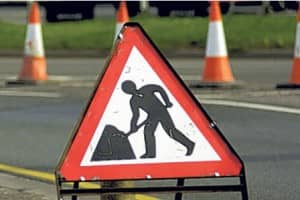 Meanwhile, further temporary traffic restrictions will be required on Saturday and Sunday, February 27 and 28, to allow for traffic light reprogramming at the Mall West/Barrack St junction.
This will involve the closure of the Belfast bound lane and Mall West right turn at Gaol Square.
NI Water has confirmed that the Mall West car park will remain open at all times for the duration of these works.
A spokesperson said: "Detailed traffic management plans have been discussed and agreed with Transport NI to try to minimise the impact of these works in the main arterial route through Armagh, and NI Water will continue to liaise closely with Transport NI and City Centre and Mall West Managers to minimise disruption throughout this contract.
"NI Water and our contractor, BSG Civil Engineering Ltd, would like to thank the public and local businesses for their continued patience and cooperation as we complete this essential improvement project.
"We assure you that we will do everything we can to complete the work as quickly as practicably possible.
"When complete, the scheme will meet Northern Ireland Environment Agency standards, reducing the risk of 'out of sewer' flooding and will facilitate future development within Armagh city for the next 30 years by improving and increasing the capacity of the sewerage infrastructure."
Customer queries should be directed to Waterline on 03457 440088.
Read more news:
New McDonalds drive-thru restaurant to open in Banbridge in July
Patient doused with raw sewage after pipe leaks onto hospital bed
Tragedy averted as three young children rescued from factory fire started 'for a laugh'
Ram-raiders use vehicle in attempt to rip cash machine from wall
Major public realm work could transform area around Armagh's historic Mall
Residents urged to be vigilant as men selling knives 'acting suspiciously'
Two cars involved in county Armagh road collision
Sign Up To Our Newsletter