Three people who were rescued by firefighters using cutting equipment during a multi-vehicle collision in Armagh earlier today (Monday) have not suffered any serious injuries, Armagh I understands.
The incident, which saw a lorry shed its load – a portable cabin – on the Mall West happened shortly after 12pm.
It is understood the lorry was destined for a school in Bessbrook.
A spokesperson for the NI Fire and Rescue Service told Armagh I that two crews attended the scene; one from Armagh and a second from Dungannon.
They joined police and ambulance crews on the scene, shortly before the Air Ambulance arrived, landing in the middle of the Mall's cricket ground.
"Firefighters were called to a four vehicle collision, which involved three cars and one lorry," said the fire service spokesperson. "One of those cars was overturned during the incident.
"Three casualties – two females and one male – were rescued by firefighters using cutting equipment. One woman was taken to hospital for treatment. The incident was dealt with by 1.30pm."
The woman, who was taken to hospital, is not thought to have received any life threatening injuries.
The other two casualties, who were left badly shaken, were treated at the scene, but were lucky to walk away relatively unscathed.
The driver of one of the vehicles was arrested a short time after the incident and was taken into police custody for questioning.
Extensive damage has been caused to the Mall's wall.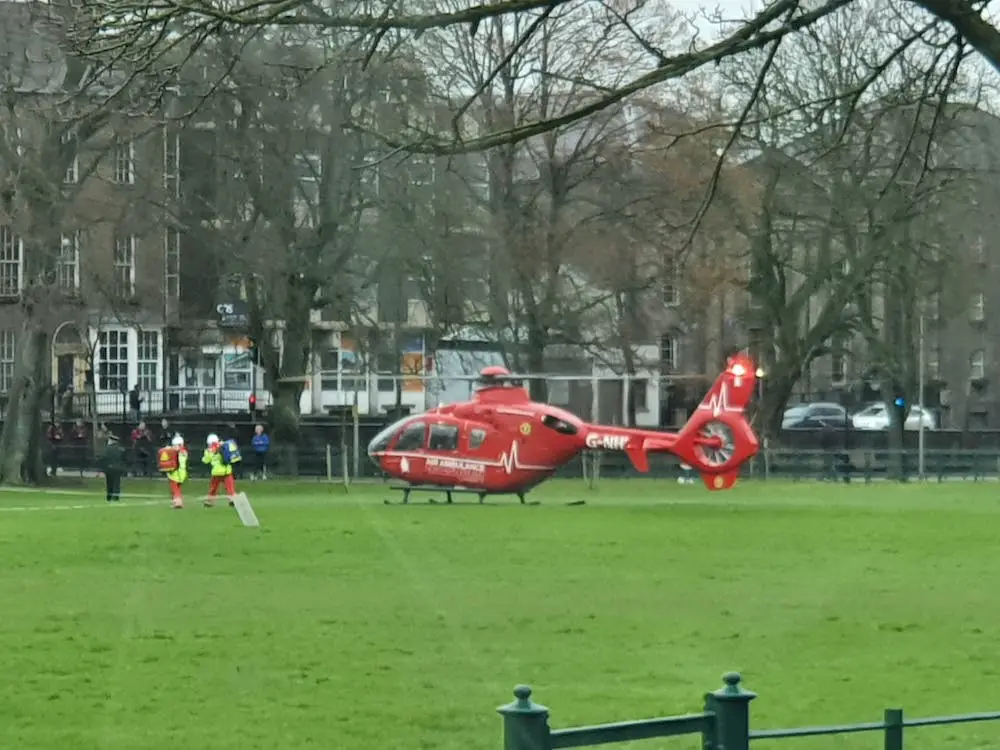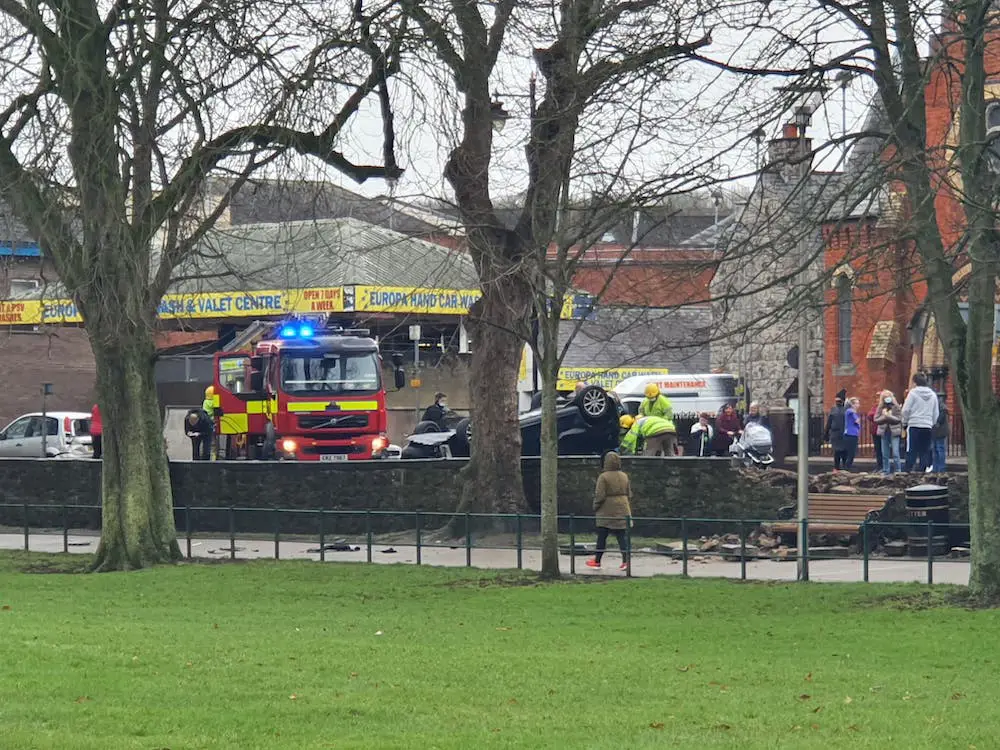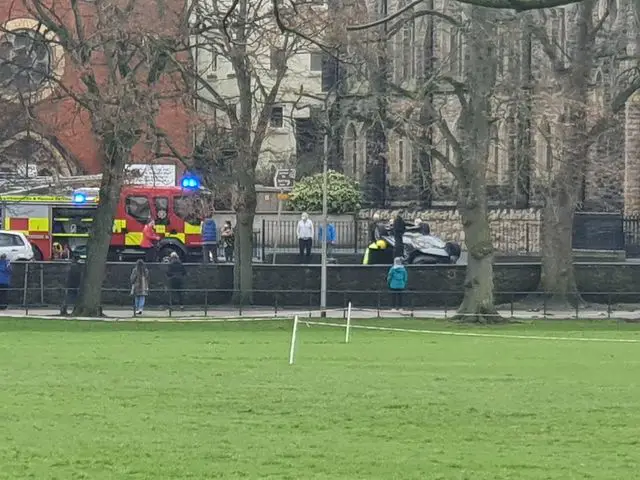 Paddy Campbell, whose mother had a near miss at the scene, told Armagh I: "Hopefully the two ladies in the car are okay. My mother was waiting in the parking space the black car ended up on its roof on.
"The black car missed her by literal centimetres. If she hadn't have moved when she did she'd have been crushed by the car."
DUP Councillor, Alderman Gareth Wilson, commented: "My thoughts are with those in the small car which has been overturned and I trust that the occupants of the vehicle make a full recovery.
"I understand the Air Ambulance has attended and it is not clear as yet what has caused this serious incident and why the load has dislodged from the lorry.
"I would appeal for anyone who may have witnessed this accident to contact the PSNI and assist them with their inquiries."
Sign Up To Our Newsletter