A Co Armagh teenager, who has lost three years of her education to a rare genetic disease, says she now plans on going back to school with the aim of studying medicine at university.
Sophie Geraghty, from Lurgan, first started experiencing symptoms at the age of 15 – heart rate above 200bpm, low blood pressure, fever, fainting, and passing out; each and every time ending up in hospital resuscitation.
It wasn't until November 3, 2022 that Sophie – now 19 – finally got diagnosed with her disorder. Doctors were baffled for years as to what was causing the problems.
"I was never at the doctors before this in my life and I wouldn't have known who my GP was," Sophie told Armagh I.
"When it first started happening, it was terrifying for the whole family. We haven't had a life since as we're always waiting on it to happen again, always looking over our shoulder. I could be eating my dinner at 5pm and in resus at 6pm, it's that sudden."
Sophie would spend periods of two to three weeks in hospital at a time, and on occasions more than six weeks, such is the severity of the symptoms. Sepsis has also been an issue more than once which has only heightened concerns.
The disorder is so rare that Sophie is only the 80th person in the world to be diagnosed with it. She was born with it but the symptoms didn't start manifesting until her mid-teens.
"My daddy has always told me that I'm one in a million but he didn't mean it quite literally," said Sophie.
Before her diagnosis, it got so bad for Sophie that she lost a lot of her motor functions.
She explained: "I had to learn to walk again over the summer, I was going to physio weekly, I couldn't move my hand and there were times I didn't recognise myself. I missed three years of school as a result and I missed out on a lot of social occasions."
Sophie tried her best to attend her A-Level classes at the Royal in Armagh. Sophie reserved special praise for the staff at the her school who have been "so, so supportive throughout", however, it became harder and harder as time went by.
"I did go to school at times at the beginning when I knew I shouldn't have – I wasn't well enough.
"I've taken sick in school a few times and they've had to get the ambulance in. Then I tried Zoom lessons; I was trying everything, but eventually it just got to the point I couldn't do it anymore. That's the only thing I want now at the minute, is to get back. I don't care what age I am."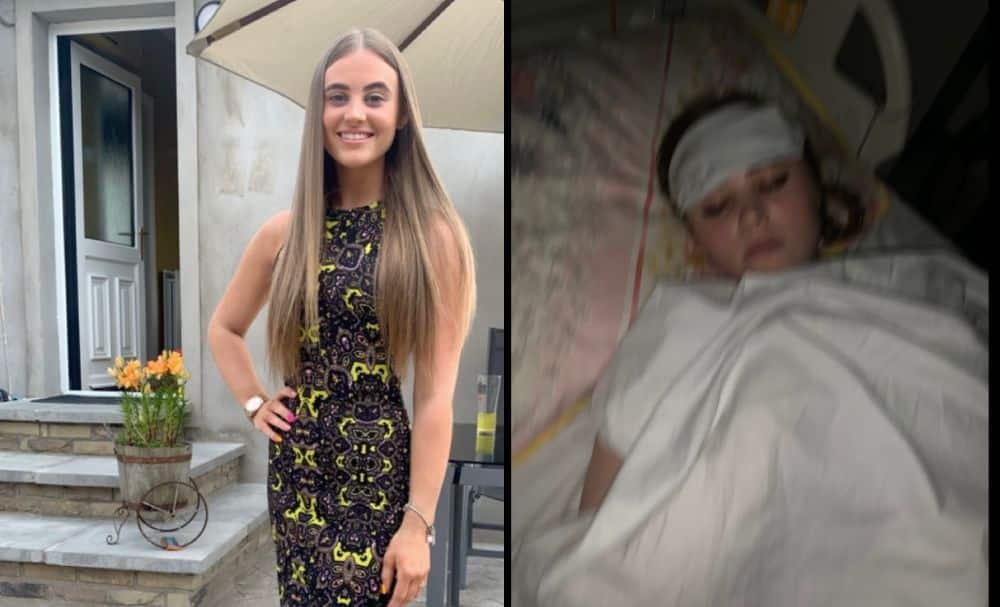 Thanks to her diagnosis and a new drug, Sophie says she has been "given me a new lease of life".
"I want to go back and do medicine – it's something I've always wanted to do, even before I got sick. Being in and out of hospital, I could have been very easily been put off, but it has probably made me a lot more determined."
Sophie's mum, Mary, said it was a frustrating time for everyone, all those years pre-diagnosis "when nobody knew anything – the doctors were baffled".
"We were frustrated every time we went to hospital but because it's so rare, the doctors didn't know, which is why it did take so long.
"As Sophie said, we're always looking over our shoulder. You can nearly tell now when Sophie is becoming unwell. It's periodic. We know the pattern and we know when to go to the hospital."
Thankfully, after a long road and a £700 blood test, which wasn't easy to obtain, Sophie got some answers, and with it a trial treatment which, so far, appears to be having a positive impact on her life.
Added Mary: "The injections now seem to be working, we can see a difference in Sophie. Although she was in hospital just a few weeks ago, it was her shortest spell in hospital.
"She's a bit more lively, so we hope that the injection is working. The doctors are giving it until July which will be six months on it to see how it is performing. Whatever happens, Sophie is such a determined young girl; she is the strongest person I know and I am so proud of her, all the family are."
In terms of a career in medicine, Mary confirmed her daughter – according to the consultant, – has undergone her fair share of work experience already!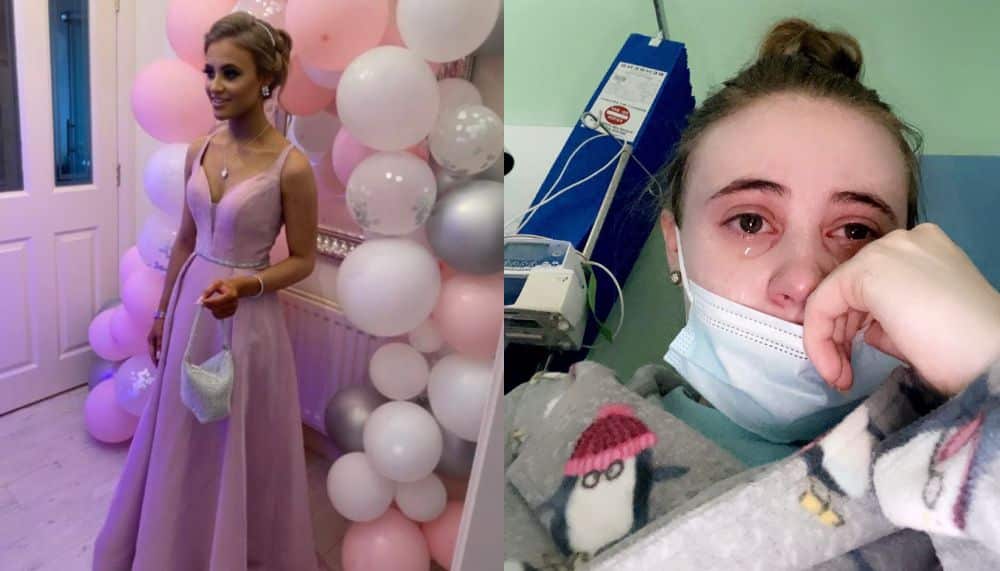 For now, Sophie is channeling her new-found hope into helping others with rare genetic disorders. She is raising money for the charity Jeans for Genes, which raises awareness and money to fund projects that make a difference to the lives of those affected by genetic disorders.
Said Sophie: "You don't realise the importance of a specific charity like that until you actually need them. They are so important.
"This charity helps children and people like myself get diagnosed early on in their disease, which is absolutely crucial, as I know what it was like to battle with no diagnosis for three full years. So the sooner it's diagnosed and treated the better the outcome."
Sophie and her family wanted to thank everyone who has donated so far. You can donate to Sophie's appeal here.
She also wanted to thank the nurses and staff at Craigavon Area Hospital for their tremendous work over the last number of years – the nurses, Sophie says, have almost "become more like friends" in that time.
Sign Up To Our Newsletter