A County Armagh man set to compete in the Donegal Rally this weekend has told of his journey moving up through the ranks of Irish racing.
Tassagh man, Ronan Comerford, spoke to Armagh I about his journey in the world of motorsport and how he has got to where he is today.
Ronan is one of twelve representatives of the Motorsport Ireland Rally Academy set up to help develop the skills and raise the profiles of young up-and-coming Irish drivers. Those eligible to enter the academy are chosen from the Billy Coleman Young Rally Driver of the Year Award nominees, and the elite co-driver programme.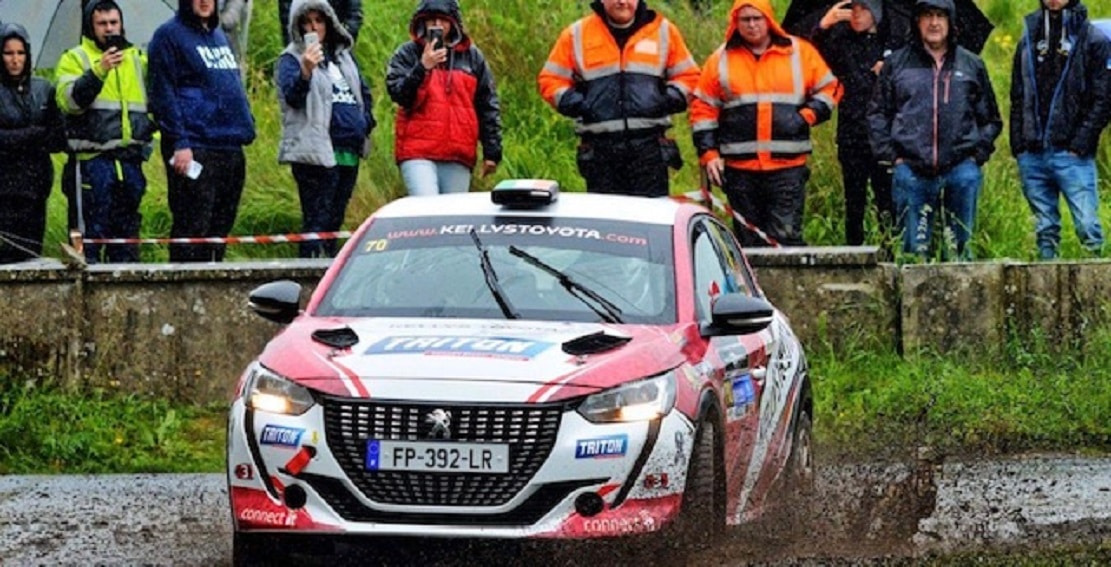 He says it is a "great privilege" to get this opportunity.
"Over this past few years it was always on the bucket list to join the academy and so applications opened last November and I jumped at the chance.
"After a successful application, I was invited to a selection day where I met the panel & done various tests in order for them to examine and see if I'd be fit to move on.
"A few weeks later I got the email to say I was successful and that I'd become an elite Co-driver of the Academy."
Ronan has a strong racing tradition in his family. He says that he has been going to events from the very young age of 3/4. His father was also a co-driver for over fifteen years, which sparked his interest in navigating.
"I would go out with him and learn about pacenotes and the timing side of things," he says.
"I am at the stage now where I've moved on from beginner to amateur, as within the Academy I am recognised as an elite co-driver.
"My ambition is to be at the top level, the World Rally Championship (WRC). Through the help and support of all the team in the Motorsport Ireland Rally Academy and from family and friends, I believe I can achieve this."
After a lapse in the rallying scene due to COVID-19, Ronan returned to full form. "This year, it's bigger and better," he says.
"I started off in Galway and West Cork, then up next was the first three rounds in the Motorsport Ireland National Rally Championship in Mayo, Birr and Monaghan.
"3rd in Class was the result for Mayo and Monaghan but unfortunately a puncture in Birr dropped us down the field.
"My last event was Limerick, Circuit of Munster, where I finished 1st in Class with New Driver Joe Kelly and it was the perfect end to a warm-up event for this weekend's Donegal International.
"My plan for the rest of the year is to finish the National Championship in Class 12, where I'm currently third in Class after five events and also the Irish Tarmac Championship."
He has his sights set firmly on Donegal this weekend. The Donegal International Rally 2022 is set to take place from June 17 to June 19 and is expected to draw thousands to it's three day event.
"Donegal is the ultimate three day event that's on everyone's bucket list. This is my first year competing in the event and with it being the 50th year of the running of the event, in a way it's special that I can say I was a part of it. 
"Three days rallying & twenty stages on some of Ireland's most scenic and classic stages tops off the June weekend. The feeling is good, heading in with a positive mindset and taking on the challenge. We will give it our all."  
In closing, Ronan adds, "I'd like to thank everyone who has supported me to get this far. Also, to the team of the Motorsport Ireland Rally Academy, the team at Davy Nutrition & Alan Heary for their support and effort in getting me to the top level.
"Without them all, it wouldn't be possible."
Sign Up To Our Newsletter