A county Armagh family raised a staggering £72,495 for the Southern Area Hospice in Newry.
The Curry family from Middletown raised the money through their 'Shirley's Summit' fundraising campaign in memory of their beloved daughter Shirley, who sadly passed away in 2015 following her battle with cancer, aged 31.
Shirley's parents, brothers, sister and 8-year-old son presented the Hospice with the cheque at a presentation night in Hughes's Bar Middletown on last Saturday evening (July 22).
Shirley's family and friends – all 249 of them – took part in 'Shirley's Summit' – a sponsored climb of Croagh Patrick in Westport, Co Mayo on April 29.
Other local coffee mornings, cake sales and events also formed part of the fundraiser and Shirley's family have been stunned by the support and generosity of everyone involved.
Peter, Shirley's Daddy explained: "We've been absolutely astonished and really moved by the kindness, generosity and support of the local community, and further afield, in raising this unimaginable amount of money for the Hospice in memory of our daughter.
"We would like to thank each and every person who donated to Shirley's Summit and in particular those who travelled to Westport and climbed Croagh Patrick.
"We know Shirley would be so touched and delighted by what you have helped to achieve.
"During her illness, the care and support that Shirley and our family received from the Hospice was incredible.  We are humbled by the efforts in raising such a significant amount of money to help ensure that other people can continue to benefit from the specialist services that the Hospice provides.  Thank you from the bottom of our hearts – without you all none of this would have been possible."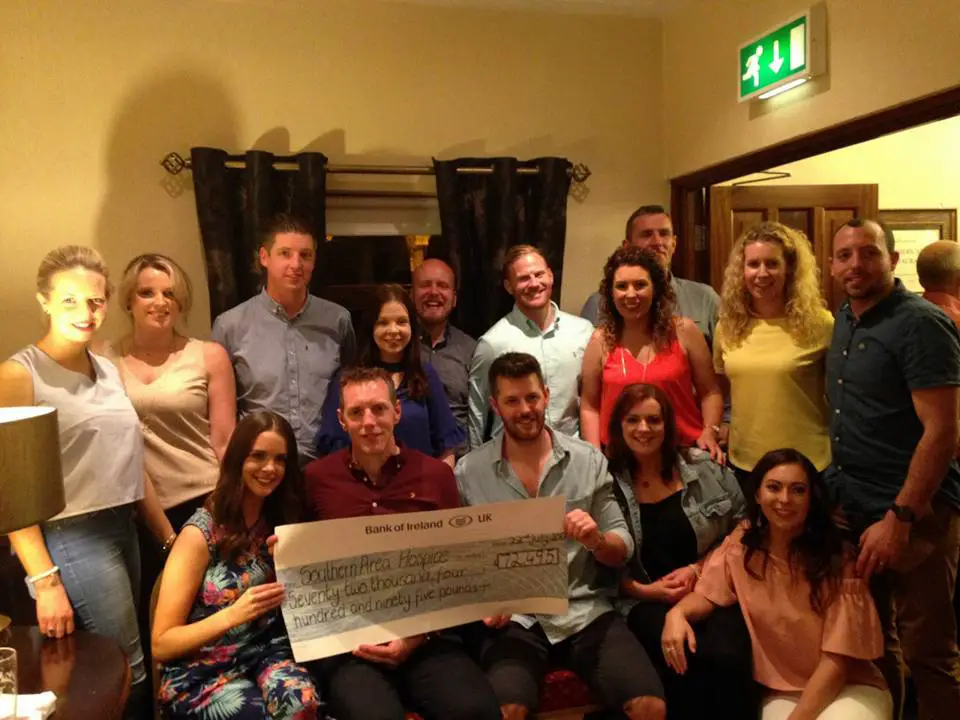 Teresa, Shirley's mother added: "By coming together we have created a lasting legacy in Shirley's memory for the Hospice.
"We take great comfort that this money will help bring many other families comfort just when they need it most. Shirley's life on earth is gone but she lives on, not only in our hearts, but now through the tremendous work of the doctors and nurses in the Hospice. We've no doubt that she is smiling down upon us all. Thank you."
Denise Doyle, Community Fundraising Officer commented: "The amount of money that has been raised from this event is outstanding.
"This money will help us to continue to provide the care and services to patients and families at one of the most difficult times in their lives.
"I would like to thank the whole team for their dedication and hard work over the past few months and to everyone who supported the event, made donations and took part.
"This is such a lovely tribute to Shirley and I know the family are overwhelmed by the support they got for this event.  This year the Southern Area Hospice Fundraising Team have a target of £2.5 million and we couldn't do this without support from groups like Shirley's Summit."
Sign Up To Our Newsletter