Tributes have been paid to one of Armagh Men's Shed founding members who has died following a long battle with illness.
Eamon Burke, passed away peacefully at Chestnut Lodge Nursing Home on Tuesday evening, with friends and fellow members offering up their tributes to "a true gentleman and great character".
Posting on the Armagh Men's Shed Facebook page, Stephen McCleary, reflected on fond memories.
"Totally devastated to relate that my very good friend Eamonn Burke passed away this evening after a long illness," he wrote.
"He carried his illness with great dignity and even humour and on behalf of all the lads I extended our deepest sympathies to his wife Mary.
"Eamon was a founding member of Armagh Men's Shed and will be sorely missed by all who knew him. Whether it was Shed members or visitors, Eamon certainly made an impression on all who met him and he was a great advocate for the Men's Shed ethos.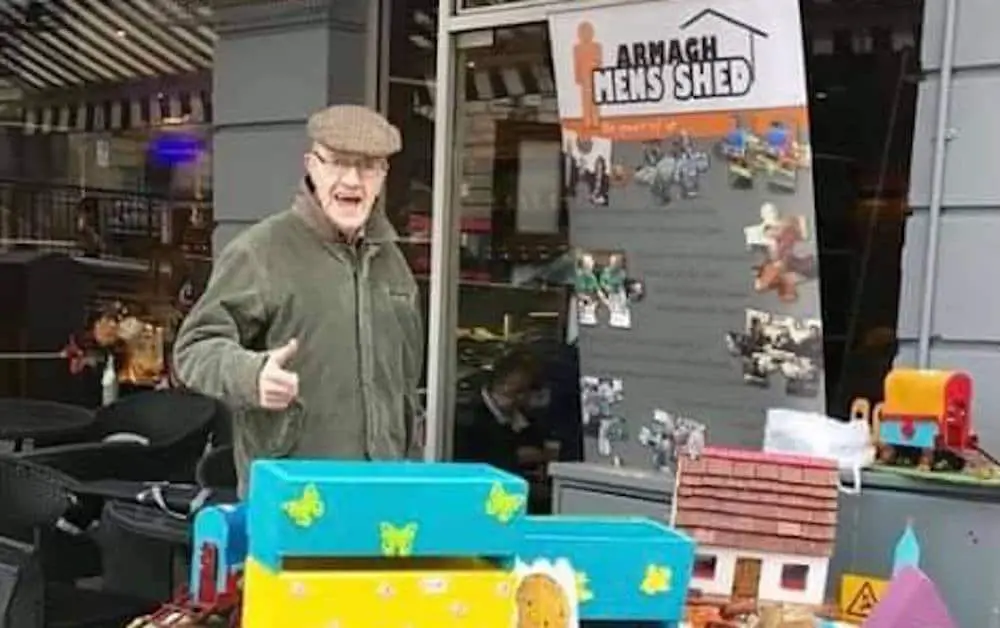 "Every member will no doubt have their own funny story and memory of Eamonn and mine are too numerous to mention."
Stephen recalled: "In one of our first outings many years ago, we were taking part in an older men's play in a theatre in Newry and Eamonn was playing a corpse whose false teeth were about to be stolen.
"Rehearsals went well but when his teeth were about to be stolen he jumped up from the coffin and his own teeth flew across the stage much to the amusement of the audience. He got a standing ovation much to the producer's surprise. He will no doubt be telling jokes to St Peter tonight."
Others offered their condolences to Eamon's wife Mary, while describing the Armagh man as "an absolute gentleman, with a great sense of humour who will be sadly missed".
One commented: "His wit and one liners always brought a laugh and smile to any gathering in the shed. Rest in pease my friend, our thoughts are with Mary at this difficult time."
One woman added: "RIP Eamon, one of life's characters, so kind, gentle and so funny. We are blessed to have met him and had those great years in the shed."
Eamon was the the beloved husband of Mary (nee Curran). Deeply regretted by his sorrowing wife, sister in law, nephews, nieces, family circle and friends.
Funeral and burial strictly private for family only please, due to ongoing restrictions. Mass can be viewed live on www.armaghparish.net on Thursday at 12.30pm.
All further enquires to J.J. McArdle & Sons 37 Thomas St, Armagh Tel.: 028 3752 2480
Sign Up To Our Newsletter