It's that time of year again and as we head into August with the school restart in sight it is time for parents to face the dreaded task of kitting their children out with uniforms.
This is a massive burden at the best of times, but after the year which we have had many will be tested even more than usual.
With this in mind, Armagh Foodbank are once more opening their pop-up shop next week to provide pre-loved school uniforms free of charge.
Speaking to Armagh I, Tracey Walker of the Foodbank said that the pop-up has been running for a number of years but a lot of work has been done to ensure it remains for people who need it.
"The need has never disappeared but we have had to work hard, from a social distancing point of view, to keep it going," she explained.
Throughout the last year, the Armagh Foodbank set up a distribution centre opposite the Fruitfield service station to help the process of clients waiting on food parcels.
The free pop-up uniform shop is a bi-annual event run by the Foodbank – once in the summer before school starts and the second after Christmas before the New Year.
Tracey commented: "The last time round we actually just circulated an email address to those who wished to avail of the pop-up but it was very laborious.
"With the shop it is much easier, people are able to see what they are buying and, more importantly, see if it fits."
With the stop start nature of schools during the pandemic, Tracey said a lot of parents have found it difficult keeping their children in the right size of uniform.
"I know from my own children, but many children will have uniform that they have not worn or barely worn and have already grown out of it, due to the stop start of schools over the last year," she explained.
"We have had some uniform items in very good quality, that is the point as theses are clothes we would put our own children in, but some of them still have the tags on."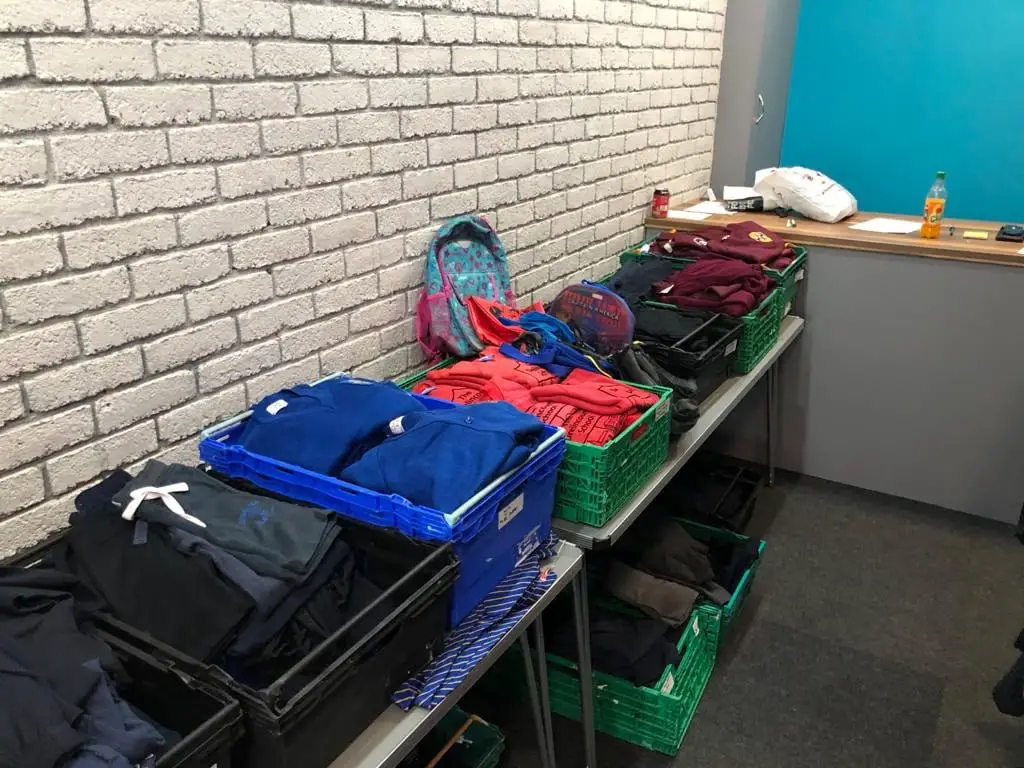 Tracey stressed that the pop-up shop is available to anyone in the community, adding that many people choose to use it as an environmentally friendly option.
"A lot of people who come to avail of the pop-up also make donations themselves, it is like a swap almost," she explained. "Many people have bought into it; it is recycling and helping those in the community."
The pop-up shop will be operating in the Mall Shopping centre (opposite Sainsburys), from August 12 to 14, between 12pm and 3pm.
For more information email uniformsarmagh@mail.com. Donations are welcome during shop opening times or also can be dropped off at Armagh Foodbank on Tuesday and Saturday mornings, from 10.30am to 12.30pm, or at Armagh City Vineyard, on Thursdays, between 10am to 12 noon.
Sign Up To Our Newsletter