The Police Service of Northern Ireland has today (Monday) launched a new recruitment campaign for Police Constables.
Discussing the new recruitment campaign, Deputy Chief Constable Drew Harris (pictured) said: "Following our last campaign in 2015 we commissioned Deloitte, our independent recruitment company, to undertake research to identify and understand barriers affecting our recruitment process.
"As a result of the findings, we have made a number of changes to this process, including a new and redesigned JoinPSNI website which went live a few weeks ago.
"The initial selection test for applicants can now be completed online and we are also reducing the timescales for anyone applying.
"There have also been a number of changes in the Student Officer Training Programme delivered at the Police College, Garnerville.
"The programme is now 23 weeks.  Student officers will be assigned their policing district during their induction and spend a full day in their future operational station during the first week of their training.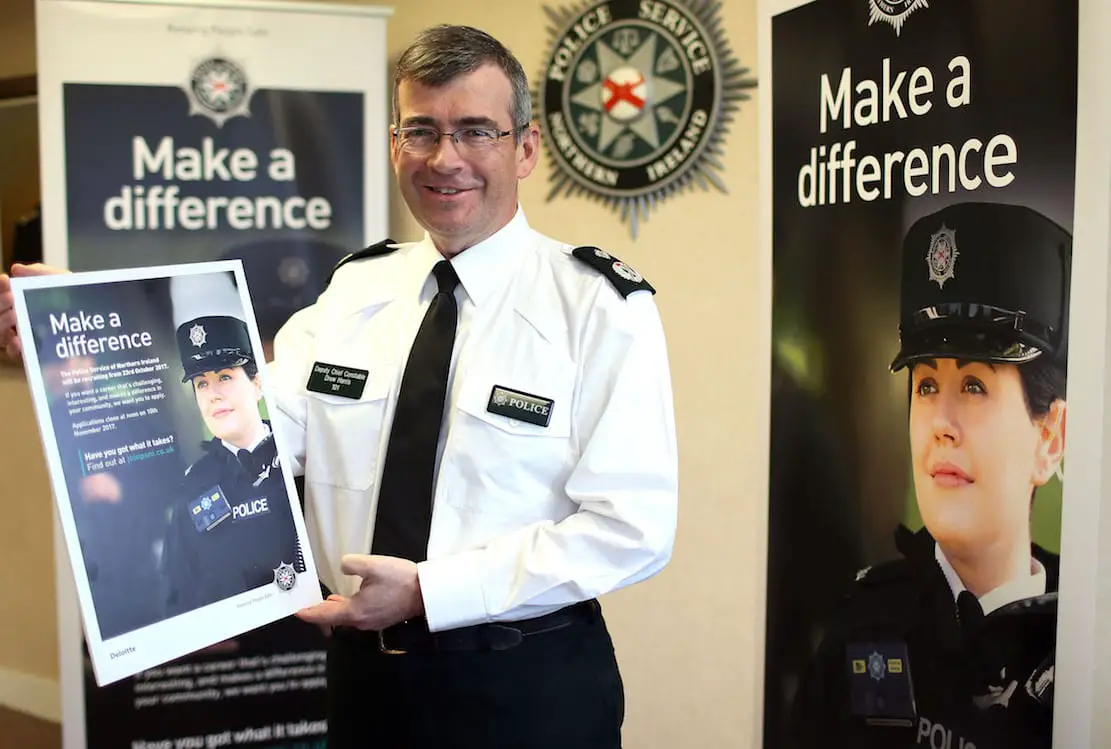 "An extensive advertising campaign has already commenced which includes online, radio and advertisements in a range of publications.
"We have also developed a number of interactive multimedia activities which can be viewed at www.joinpsni.co.uk.  These will also be posted on social media and will be of interest to those who are considering a career as a police officer.
"The role of a police officer is a challenging and rewarding career, but it is not just a job, it is a vocation.
"Policing with the Community is at the very centre of everything we do as a Police Service and I encourage anyone who would like to make a real difference within their community to consider a career in policing.
"The Police Service of Northern Ireland is committed to being representative of the community we serve and welcomes applications from across all sections of the community."
The closing date for applications is Friday, November 10 at 12 noon.
For more information go to www.JoinPSNI.co.uk
Councillors 'completely opposed' to pedestrianising Market Street in Armagh – https://t.co/pzsHdTfSda pic.twitter.com/KgXY6gPm1u

— Armagh I (@ArmaghI) October 23, 2017
Sign Up To Our Newsletter