It's a big year for Armagh city firm PropertyLink which is celebrating its 20th anniversary this December.
Not only is business booming for the Scotch Street company but it has recently welcomed new team member Suzanne Lucas, who has worked in the property market for 8 years.
Owner Wendy Stewart, who established the company in 2002, has truly witnessed the highs and lows of the property market, and the economy in general, during that time.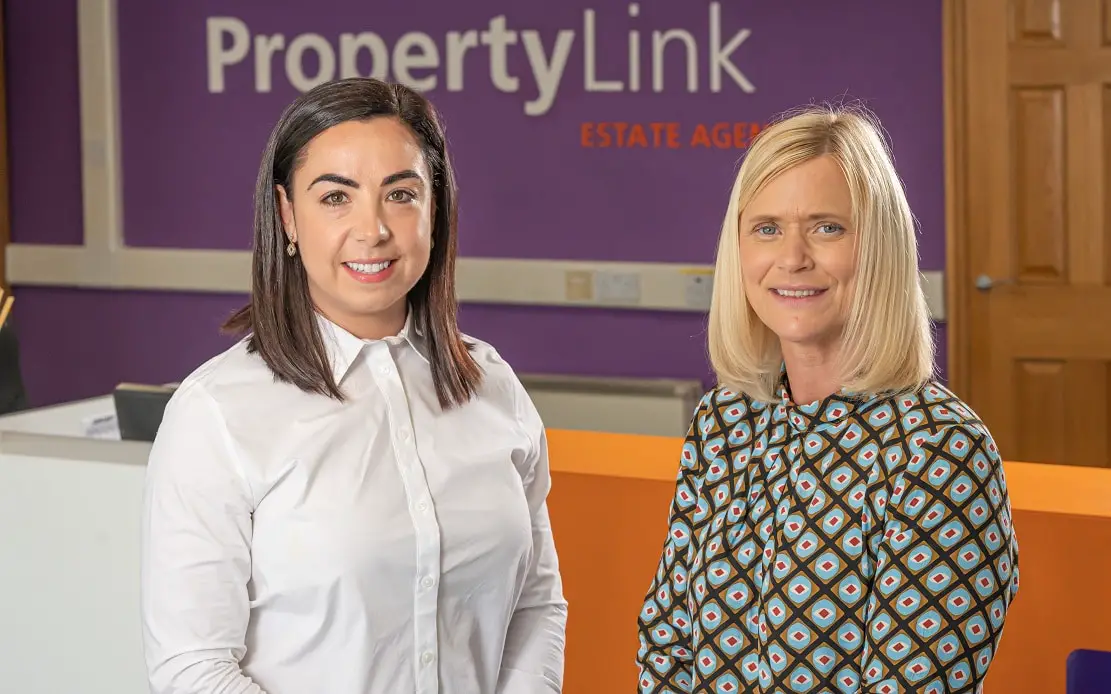 Not only has the business developed and grown, but it has also survived a property boom, a property crash, and a pandemic, with Wendy also having two children along the way.
She has been in the industry since she was 20, working with several other local estates agents before starting Property Link."
"I have gained over 30 years in the industry and much experience," she said. "In that period, I have met some lovely clients and sold so many beautiful homes.
"You form a lot of friendships with both buyers and sellers and I truly get a buzz from helping clients find their dream home.
"Buying and selling your home is the next most stressful event in your life, they say, next to death, divorce and getting married. So hopefully myself and my staff have helped clients have a stress-free process when dealing with one of the biggest purchases they will make."
Wendy credits the company's success to date to good staff, expert knowledge, excellent customer service and sound professional advice.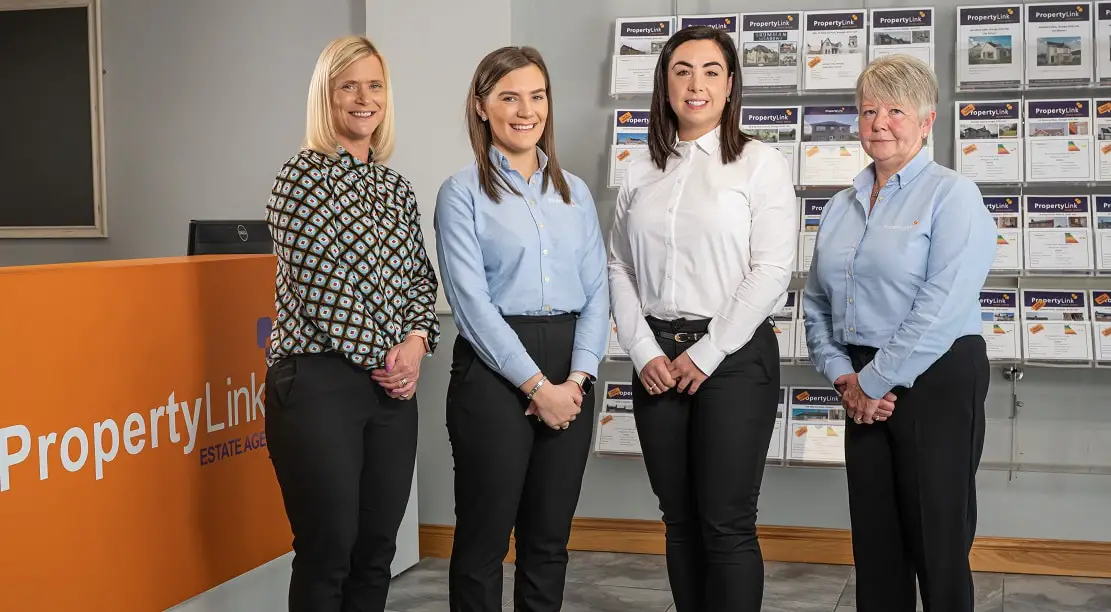 "Without the help of my staff members there would be no PropertyLink," she said. "In fact one of my staff members, Lesley McMahon, has been with me since I opened, so I must not be that bad of a boss!"
One of the recent additions to the team is Gemma McDowell who joined in March 2021 as a receptionist/trainee negotiator.
"To date Gemma has been a great asset to the office and is now learning a lot more since adding Suzanne to the team," said Wendy.
Suzanne is the newest member of staff, having worked in Maison Real Estate.
Said Wendy: "Suzanne has a wealth of experience in real estate and is very driven in her career as a senior negotiator.
"She is very enthusiastic in her role, has a great flare with clients and loves matching clients to homes.
"Suzanne has only been with me for a short time and already has settled in with us and is always coming up each day with new ideas, making sure clients are well-informed and doing her utmost to find all our clients the perfect home.
"I already know Suzanne will be such a great asset to me and PropertyLink."
At present, the company has five ongoing developments with Ashley Hill starting within the next few weeks and the final phase of townhouses being released in Spring Meadows, Armagh.
"We have found new developments have sold very quickly this year, as everyone likes the idea of a new home and all you have to do is move in," she said.
"Since the pandemic, the market in general has been very busy with prices continuing to rise and the demand for property, whether it be a new home or resale, has been very steady.
"The recent price rises are driven by more buyers than sellers in the market, plus raw material price increases, eg. timber, wood, steel etc. that home builders are experiencing.
"Rental values have also increased again with the shortage of private rentals available."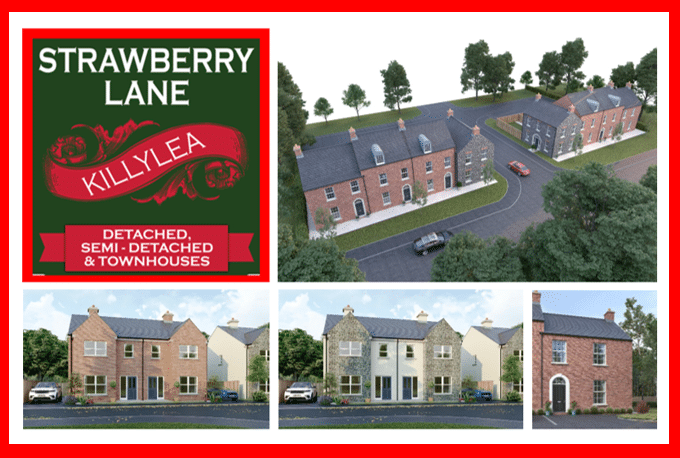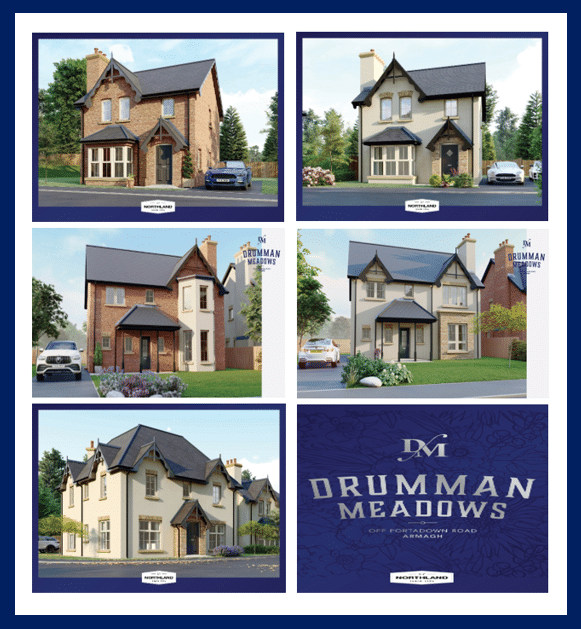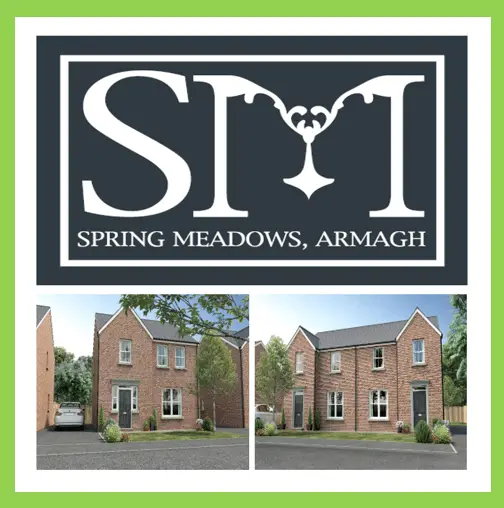 Anyone thinking of buying, selling or renting their home is welcome to contact any of the experienced PropertyLink team for trusted, professional advice and service by phoning 028 3751 1166 or calling into the office at 11-13 Scotch Street.
Don't forget to 'stay in touch' online by looking out for the weekly updates on social media via their Facebook and Instagram where there will be all the latest news of new homes, developments, re-sales, sites, Land, commercials, and rentals.
Properties are also advertised on the Property News and Property Pal websites.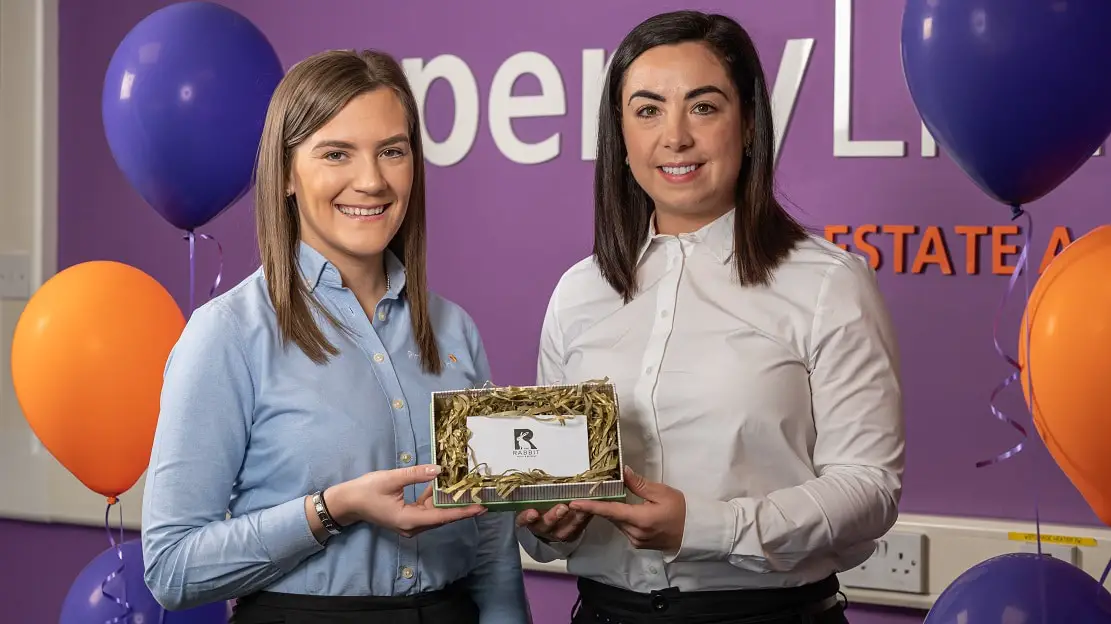 To kick of the 20th Anniversary celebrations this year, Property Link are running a competition to win an over night stay in Northern Irelands stylish Hotel, The Rabbit Hotel & Retreat in Templepatrick, Co Antrim. To be in with a chance of winning this amazing prize all you have to do is enter the competition via their Facebook and Instagram Pages.
Sign Up To Our Newsletter