Over £2.5 million is to be spent to help Armagh City Centre shed its "negative image" and put it well and truly on the map, Armagh I can reveal.
The money will be in addition to the millions in heritage lottery funding which has already been granted which will restore vacant properties, bringing them back into productive use and creating jobs.
Armagh City, Banbridge and Craigavon Borough Council is set to consider the finer details of a blueprint to enhance the "first impressions" to the city of visitors.
The regeneration committee – sitting tonight (Tuesday), in Craigavon – will look at the key components which, among other things, proposing tackling redundant security features and public toilets described as being in a poor state of repair and which attract anti-social behaviour.
At the same time, a visitor orientation project would aim to flag up Armagh as giving the "best and most surprising small city historic walking experience".
The council's capital plan – which was approved in June 2017 – earmarked up to £2 million for improvements to 'Armagh City Linkages'.
And a further £400,000 was set aside to make "investments in visitor management infrastructure".
In all spending on all elements comes in at just over £2,524,000.
The Armagh City Linkages project is an integrated project involving the tourism, arts and culture and regeneration departments on council.
The project has covered a range of areas and themes including public realm, façade improvements, landscaping, refurbishment of key buildings and properties, removal of redundant security features and improvements to key city centre arrival points, visitor orientation, gateway improvements and pedestrian linkages.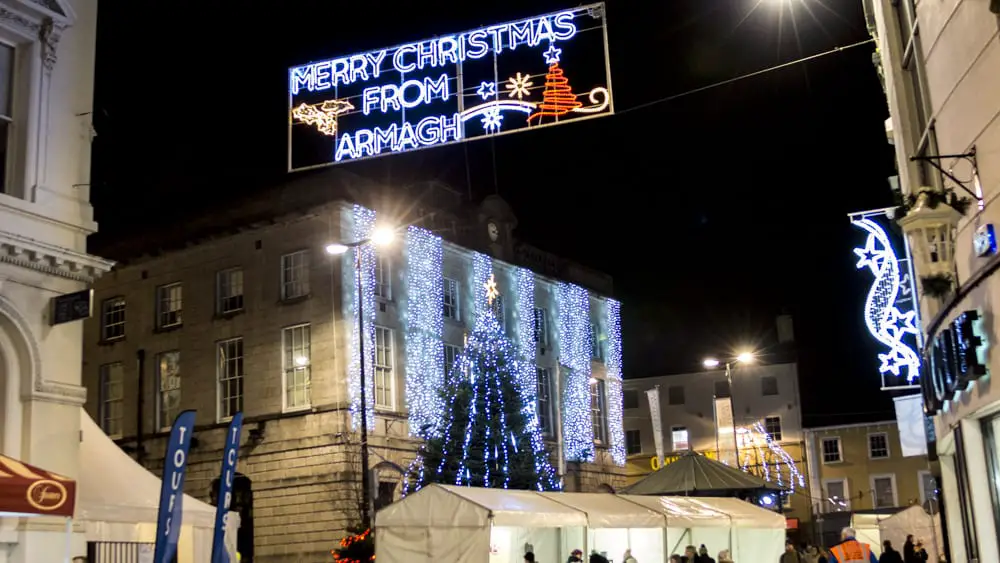 A multi-disciplinary team was commissioned to review key priorities for investment across the city and establish costings for the project.
The project team have identified priority work needed across a range of themes which go to committee for councillors' backing tonight.
The need for small pockets of minor public realm improvements in areas which had not been included in the previous public realm schemes across the city have been identified at a total cost of £305,360.
Over £414,000 is the estimated expenditure on what was termed 'arrival points' into the city, including car parks.
These, councillors will be told this evening, "require significant improvement as they send out negative first impressions such as unsightly or poorly maintained buildings and open spaces".
There are a number of sites that again present a "negative impression of the city" and these will also be targeted to "improve their aesthetic appeal to tourists, shoppers and other visitors". Costings here – under the category of 'improvement and landscaping – account for the lion's share at over £568,035.
Almost £490,000 would be needed to make façade improvements and tackle dereliction, as "clusters of buildings in various parts of the city" have been identified that "present very negative perceptions of the city at key locations".
Over £140,000 has been proposed for spending on further development of the pedestrian linkages scheme, introducing new lighting and public art pieces to "tell the story of Armagh in a contemporary manner to visitors".
And more than £535,000 is identified for 'facilities mangement'. Such facilities include public toilets which are "in a poor state of repair, attract anti-social behaviour and are not welcoming to visitors to the city". It is proposed to enhance these through this scheme.
There are redundant security features at a number of sites across the city described as "both unsightly" and adding "to perceptions of fear in the city centre". If these are not addressed, councillors have been told, they will have "a lasting negative impact on the development of the evening economy". This is the smallest element of the spending proposed at in excess of £17,000.
Tonight's meeting will also hear that there is a need to enhance and improve "visitor orientation, navigation and interpretation across the city".
This also comes across in the borough's Tourism Strategy which was approved through earlier this year and highlights that Armagh City will act as "the hook for the wider destination with specific investment in visitor facilities in the city".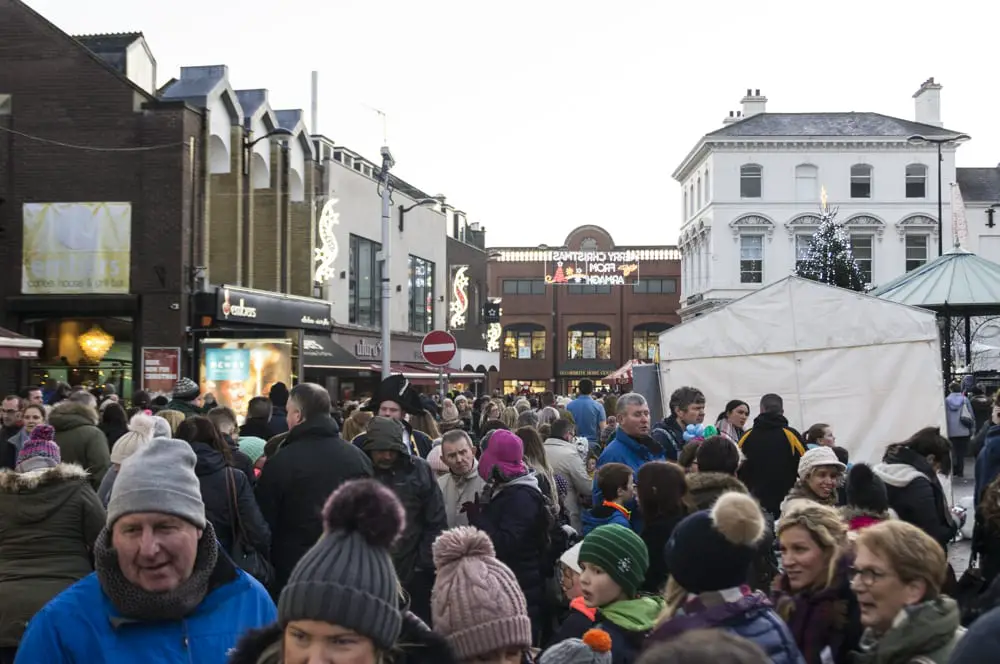 The visitor orientation project would be aimed at positioning Armagh City as the best and most surprising small city historic walking experience.
The report to council for consideration this evening states: "This would be provided through the development of a series of interesting routes, through investment in wayfinding, interpretation, on-street animation and access to surprising stories.
"This project would complement the townscape heritage scheme for the City which will be rolled out from 2018."
In order to ensure a comprehensive, understandable and market-led approach to this project, it is proposed that technical assistance is sought from a specialist team.
The hope is that the trail experience will be seen as a 'must do' within the context of a visit to Northern Ireland.
Council officers have also been investigating the possibility of securing some external funding towards the costs associated with the various projects.
An application has been submitted to the Arts Council and a decision on funding the art related work identified is imminent, while the Department for Communities have also provisionally indicated a willingness to support some of the schemes, subject to the availability of budget at central government level.
Councillors will tonight be asked to approve the various elements and source a specialist team to formulate the integrated visitor trail development plan for Armagh City.
Any decisions taken tonight, of course, will be subject to ratification by the full council later this month.
Sign Up To Our Newsletter