Mourners at the funeral of a talented former Armagh Cathedral organist have heard how he was not only an "outstanding musician" but a "true gentleman.
George Minne, who was in his late 90s, was organist incumbent of St Patrick's Cathedral, Armagh since 1959, until his retirement in 2005 – only the Cathedral's second organist since 1904.
He passed away peacefully at his Cathedral Road home on October 23.
At a fitting service at the Cathedral on Tuesday, Archbishop Eamon Martin told the congregation how Mr Minne was one of  a number of continental musicians who came to Ireland to lead and perform sacred music.
"Over the course of the century from around 1860 to 1960, the Irish bishops sought to establish, in their Cathedrals and churches, quality Sacred music and liturgy for the greater glory of God and the sanctification of the faithful," he explained.
"To do so they invited gifted and dedicated organists and choir directors mostly from Germany and Flemish Belgium, to come and help transform the culture and performance of sacred music in this country."
Archbishop Martin gave one example of the German musician Carl William Rothe coming to Ardee, along with Belgians Jan Stuyck and Joseph Sireaux to Dundalk, in the early years of the 20th Century.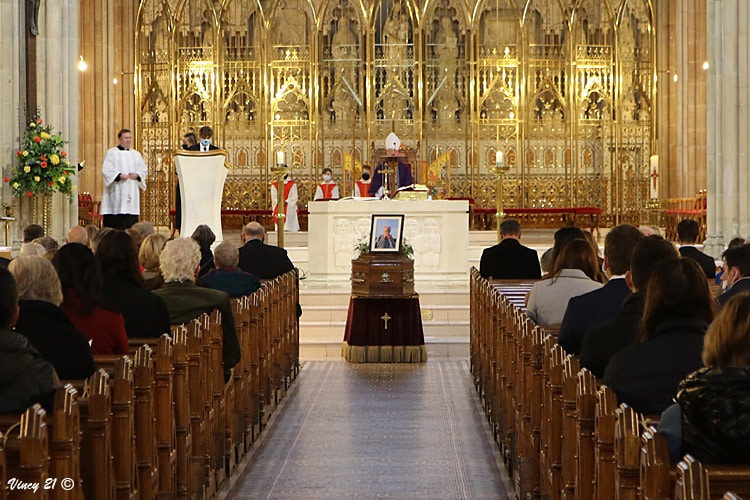 "In 1952 another gifted and prize-winning organist from Ghent Royal Conservatoire arrived in Ireland. His name was George Minne," continued the Archbishop.
"He first came to the parish of St Senan in Roscrea, bringing with him a deep appreciation from his family upbringing, of art, music and beauty – his father, also George, was an internationally renowned painter and sculptor, given the title Baron by Royal Order in the early 1930s."
Come 1956, Mr Minne was given a new appointment at the parish of Kilrush, where one of his first tasks was to give a recital on the new organ at St Cronan's Church.
Archbishop Martin commented: "It was said then that the people of Kilrush were transfixed upon hearing for the first time Bach's Toccata and Fugue in D Minor!"
Four years later, upon the retirement of Thomas Holden, who had been organist in St Patrick's Cathedral, Armagh, for more than 50 years, Mr Minne was named as his successor.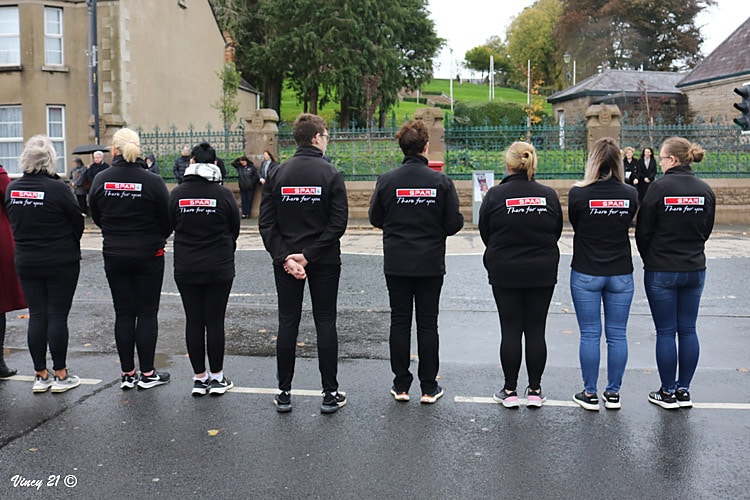 "In truth, however, the privilege and honour was all ours," proclaimed the Archbishop. "The Holy Spirit had sent us one of the best – not only an outstanding musician, but also a gifted teacher and a true gentleman who, together with his wife Madame Jeannie and his lovely family, were to bring such joy, inspiration and beauty to this parish and Cathedral.
"In the ensuing decades, five Cardinals came and went; but George's music, always suitable for its time, continued to grace occasions of both joy and sadness – a time to be born, a time to die; a time to weep, a time to laugh; a time to mourn, a time to dance."
Both at St Catherine's and St Patrick's Colleges, Mr Minne also influenced many young people and nurtured their talents.
"In his lifetime George's 'infectious enthusiasm' gave many others the confidence they needed to overcome their nervousness and sing out and play out," said Archbishop Martin.
"One of his pupils shared with me: 'You always walked away from him with a smile and an extra skip in your step as he always complimented you a thousand times. Such a kind generous, talented big hearted man'."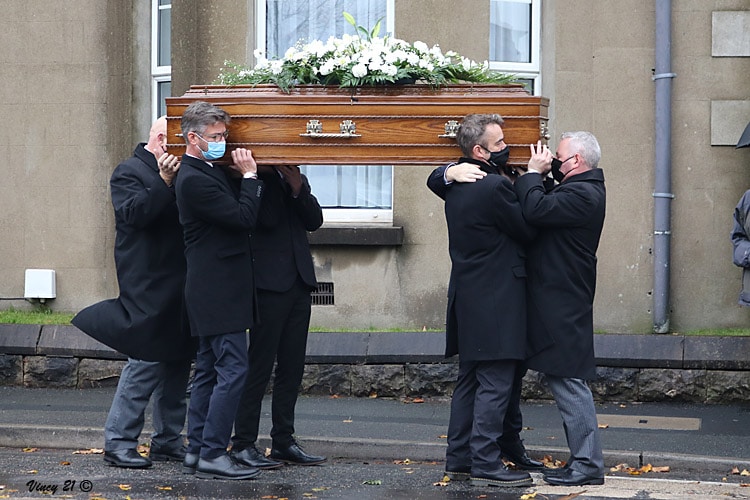 Mr Minne loved to share his music, travelling around to give recitals on new and old instruments.
"For George it was something he just wanted to do and to share. I thought of this a few years ago when we restored the chamber organ here to the Cathedral transept. I asked George do you want to play it – and he looked at me as if to say, Do I what?! And then at the age of 93 he jumped on to the organ seat, posture perfect, and played as if he was 50 years younger!"
Mr Minne was also a renowned carillonneur and he could make the bells of St Patrick's speak!
The Archbishop commented: "He loved to climb the 105 steps to the Cathedral bell tower, trailing fascinated and excited children and young people behind him, hoping he would take them on up to the roof so that they could feel 'on top of the world'; and then he would give them, and the people of Armagh, a treat.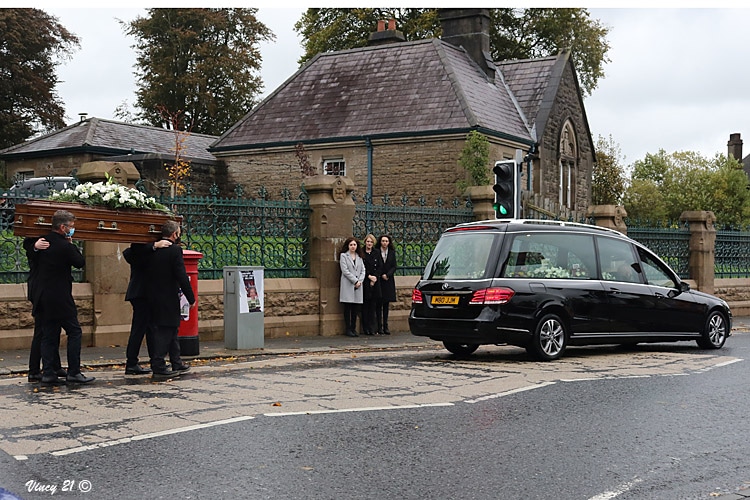 "One might have expected the sound of hymns, but George had no problem with ringing out across the city, the Bard of Armagh, My Lagan Love and the Derry Air – or even Happy Birthday to one of the family on their special day! Jeannie tells me his last trip up those steps was last Easter 2020!"
Another great passion in Mr Minne's life was his family, as Archbishop Martin stated: "He was so proud of you, Jeannie, Joris, Carine, Patrick, Sheelagh. Jeannie I know his final words to you were 'I love you'.
"Forever the romantic and charmer, your husband of 67 years, I'm sure you feel blessed to have him for so long and he felt blessed to have such a special and loving family.
"We pray that God can comfort you today, and of course his sister Terese, his grandchildren and all the extended family."
Mr Minne was laid to rest after the service in St Patrick's Cemetery.
Sign Up To Our Newsletter