A knitting group set up just five months ago has seen its membership spiral from two to 52 and has already raised thousands of pounds for charity.
Armagh-based Nit & Natters was formed last October after Armagh woman Lily McMullan was inspired by family illness to begin knitting headbands during lockdown.
"I had never knitted before but my friend Gail can so she taught me and we started the group together. It took me six weeks to learn how to put on two stitches," she said.
"Then friends started to buy the headbands and more people were asking to join."
The first event the group attended was Richhill Apple Fyre and since then they have been to a number of venues to sell their wares.
The latest was on Saturday at Tyrone Farmers' Market  in Dungannon where they raised £800 which will be donated to the Ukrainian humanitarian effort.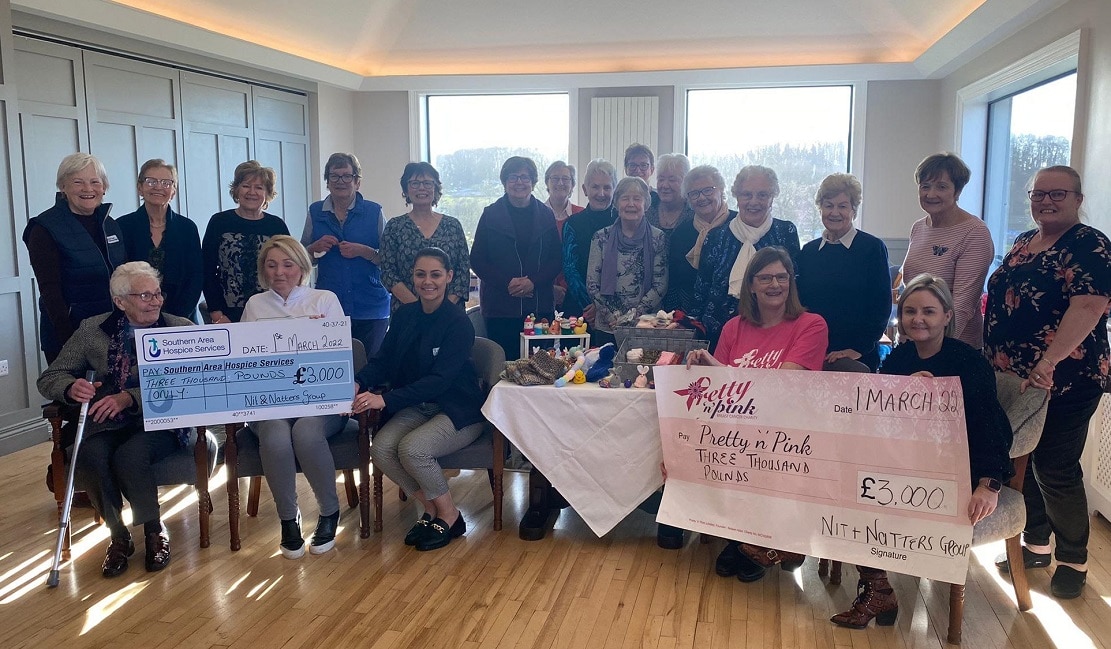 The group's oldest member is 93, and there is now a junior knitting group as well as a crocheting crew.
Wool, patterns and needles are supplied free of charge.
The group has also moved on from just headbands and is now making a variety of items, from neck warmers, fingerless gloves and boot warmers to Easter chicks, teddy bears and children's items.
Said Lily: "We have an 83-year-old in the group who lives on her own and she heard about us through one of her carers.
"We drop off wool to her and she is knitting our baby blankets.
"These older women have such a talent that is disappearing. They were so chuffed when they were showing all their stuff."
Eight local shops are supporting the group by selling headbands and there are also five wool banks at McAnerney's Supermarket, Rice's Supermarket, Lila's, Markethill High School and Saints and Scholars PS, where people can donate wool.
Blankets, meanwhile, are being given to the homeless.
All the wool is donated which means that any money raised goes to charity. Recently, £8,000 was split equally between Pretty n Pink breast cancer charity and Southern Area Hospice.
Added Lily: "We have also started yoga which is supporting Air Ambulance NI, and we are planning to do an eight-mile walk for the hospice at the Belfast Marathon in May.
"Our newest service is a bespoke one for sports groups, offering headbands in the team colours. We are doing orange and white for Armagh  at the moment."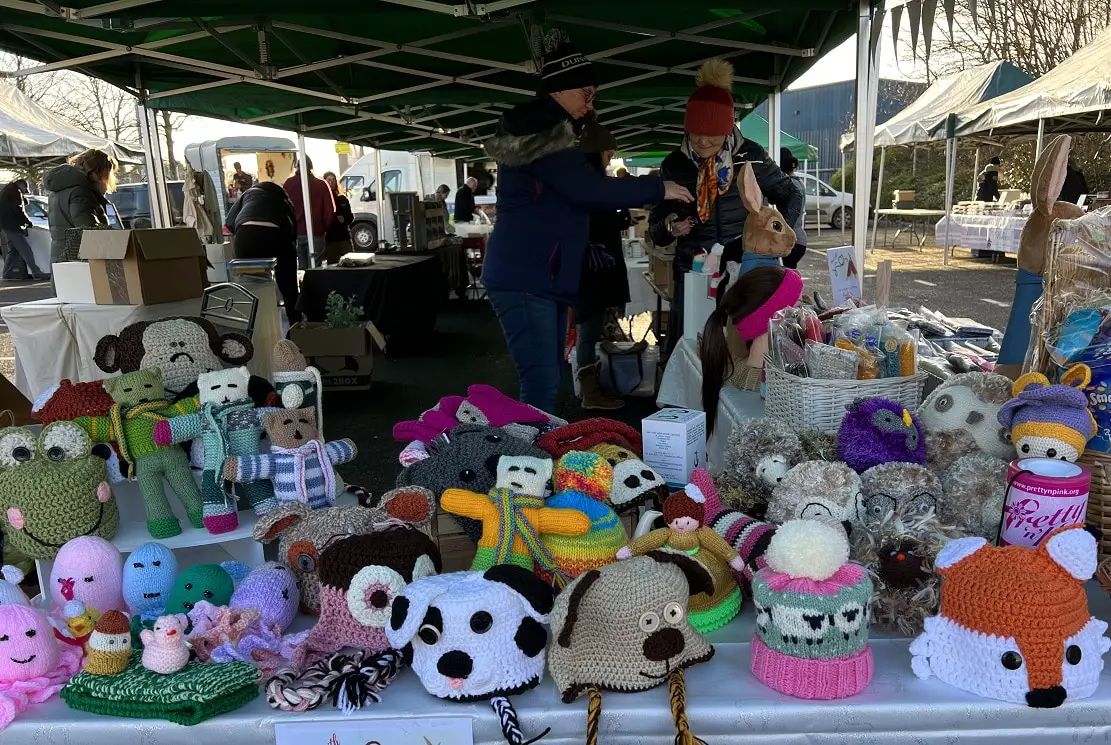 Nit and Natters will be at West Armagh Consortium in April and also at Armagh Show In June.
Said Lily: "We want to encourage everyone in the group that they can do something, and if you don't know how to knit or crochet but would like to learn, we have people here who can teach you.
"It's nice to be put the headband or the gloves on and know you have made it and that you're supporting charity."
To find out more visit the Nit and Natters Community on Facebook and Instagram or phone Lily on 079955 652976 or via any of the wool bank outlets.
Sign Up To Our Newsletter