Republicans throughout the Newry and Armagh area turned out in large numbers to remember the Easter Rising of 1916 and also pay tribute to all of those who, in every decade since 1916, stood by Ireland and stood by the Republic.
Speaking in Crossmaglen on Easter Sunday morning, a day that also marked the 95th anniversary of the death of local IRA Volunteer Barney Morris, Matt Carthy MEP told the large crowd present that it was fitting to "remember our patriot dead, the generations that gave their all, to build an Irish Republic; an Irish Republic of equal citizens, sovereign and free.
The MEP continued: "We remember and we recommit to the cause of Irish freedom, the cause of equality and the cause of Irish unity".
Mr Carthy, reflecting on those republicans from the area who had passed away this year, said: "This year, like all years, we have lost comrades to age and ill health. We grieve. The pain is real. The memories still vivid."
The Sinn Féin MEP in a wide ranging address to the large attendance recalled the historic significance and change of the 1918 election.
"This year marks the centenary of the 1918 general election," he said. "An election in which the vast majority of citizens turned their backs on Westminster and voted for Irish Republicans.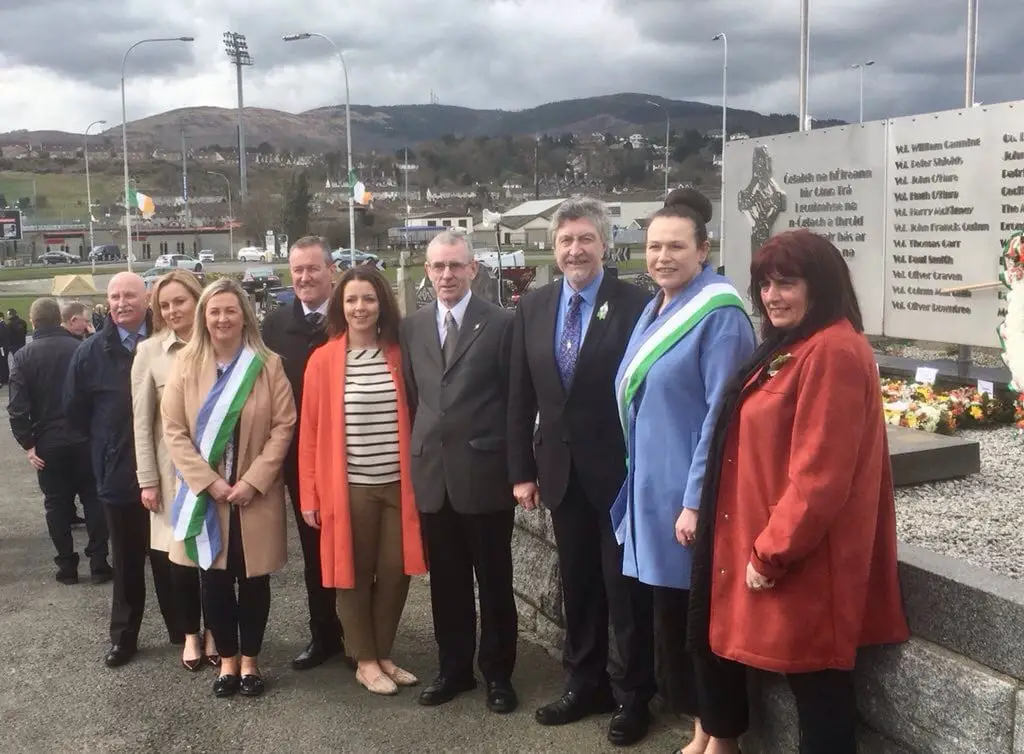 "This was a changing Ireland led by a revolutionary generation. A generation of gaels, of socialists, feminists and nationalists that found common cause in ending the union, in Irish sovereignty, equality and freedom.
"Ireland is again at a point of great change. The orange state is gone. The perpetual unionist majority in the north has ended. The forces of conservative Ireland no longer enjoy the unquestioning support of citizen. The old orange and green is now part of a rainbow of colours and identities. A new Ireland is emerging.
He added: "We face many challenges: A referendum to remove article 8 from the constitution; we need to prepare and win the coming elections; to secure special status for the North within the EU and to meet the challenges of Brexit; to secure and win a referendum on Irish unity; we will have the institutions re-established in the North, with Michelle O'Neill as joint first minister; we will secure the right of citizens to marriage equality, to language rights; to promote the cause of reconciliation; some may try to frustrate change, but they cannot win.
"The Challenges are great but so are we. We must mobilise people and organise for change. Let us use Easter to commit ourselves to building a new and united Ireland. A Ireland for all our people."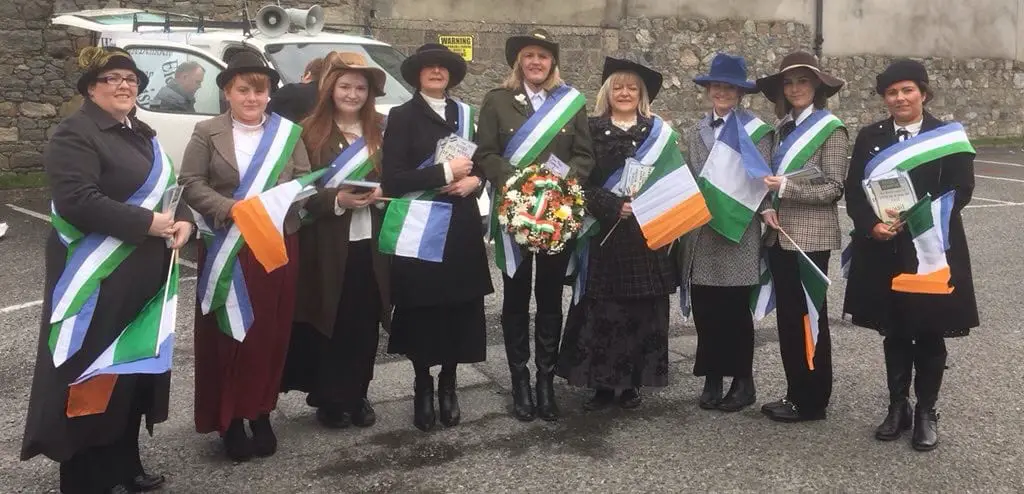 At the annual Easter Rising Commemoration in Camlough, south Down MLA Emma Rogan urged all those present at the Republican plot in St Malachy's graveyard to commit to building a new Ireland.
"Let us use Easter to commit ourselves to building a new and united Ireland. A Ireland for all our people.We have an opportunity to end the union, to end partition and build a new and united Ireland," she said.
The MLA continued: "A new and united Ireland, must be about more than adding the north to the south. It is not a 32 county free state. It is a new republic. The republic of Tone and Connolly, Markievicz and Farrell, Sands and McGuinness.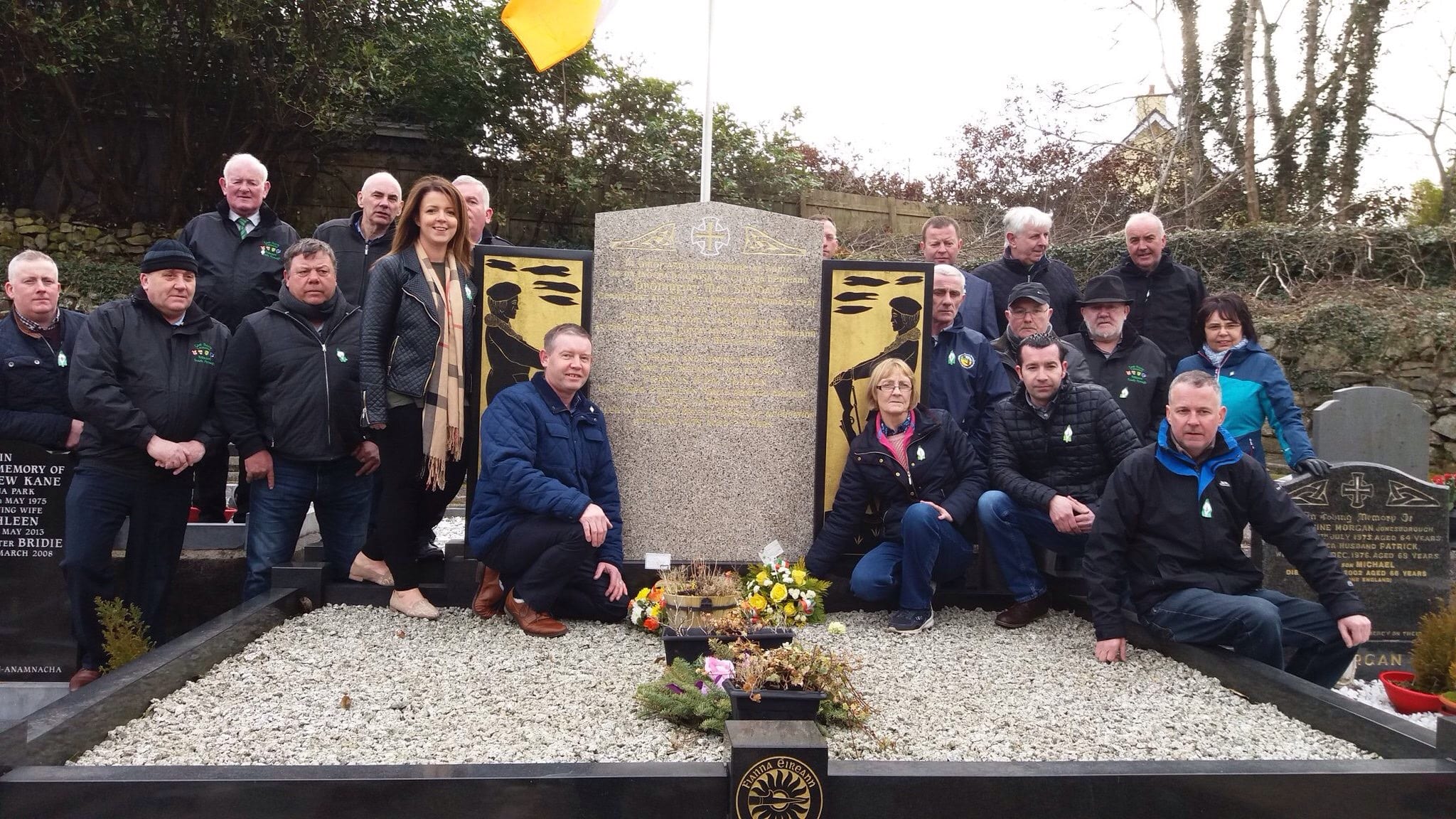 "The challenge for us, for this generation of republicans is how we shape that change, how we build a new and united Ireland.
An Ireland of prosperity and opportunity. An Ireland of equal rights in which everyone has a place. An Ireland that provides jobs, homes and health care for its citizens.
"An Ireland that promises security of a roof over your head and fair pay for a fair day's work.
"An Ireland where no family lives in fear of the knock on the door from a landlord, or illness, Where no one has to choose between heating a home or feeding a family.
"An Ireland of reconciliation and peace.
"An Ireland where everyone has a place in society and a chance to succeed.
"A Ireland where the politics of the past, the nod and wink politics and the sliveen politicians of the past remains in the past".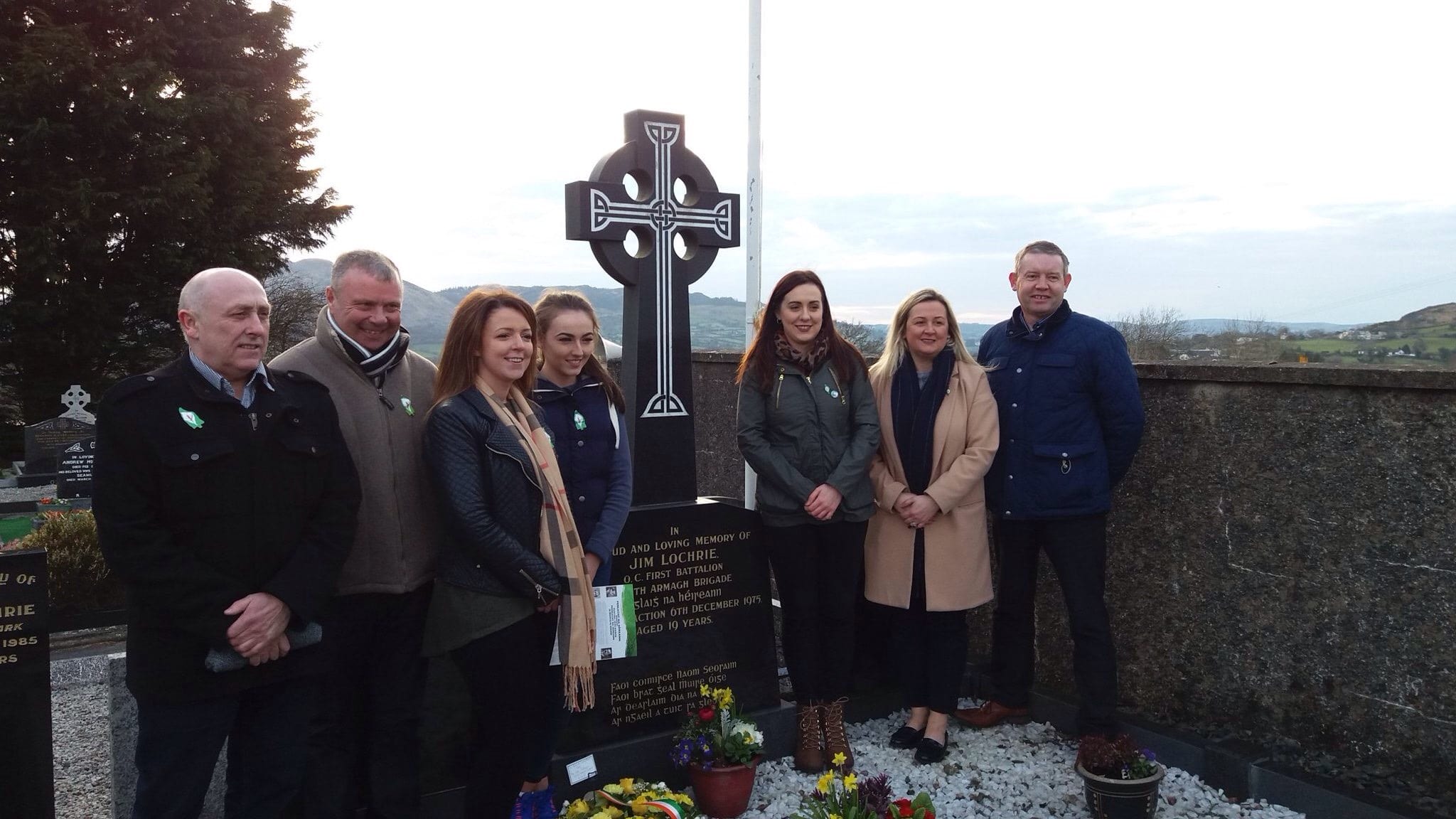 In Newry City the annual Easter Commemorations commenced with a Wreath Laying Ceremony at St Mary's Monument Barley Lane early on Easter Sunday morning.
Speaking at the main Easter Commemorations later that morning Sinn Féin TD Louise O Reilly told the large crowd: "We have an opportunity to end the union, to end partition and build a new and united Ireland.
"Sinn Féin,"she said "was a changing Party".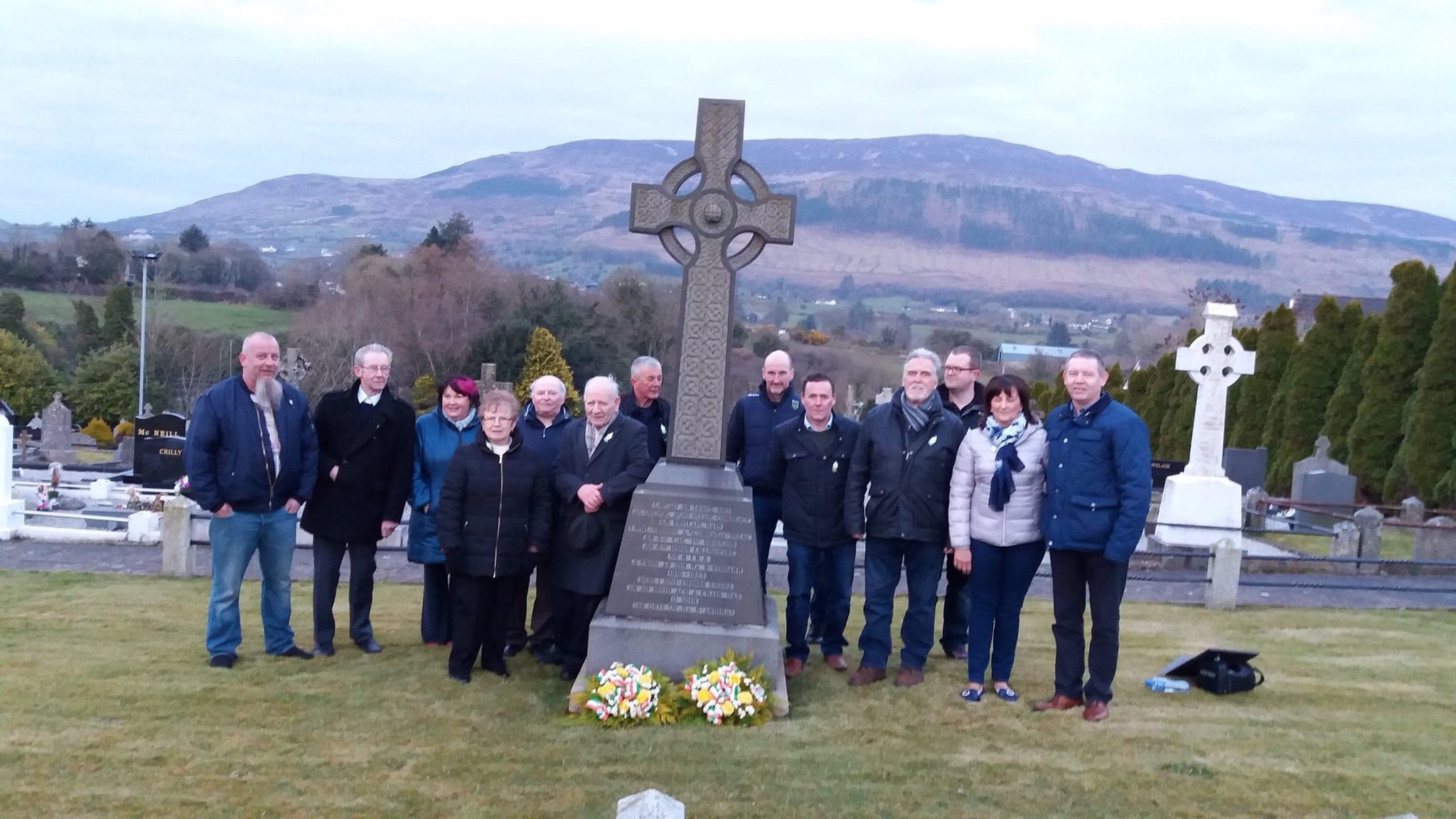 "We are a changing party, a growing party. A new leadership building on the legacy and work of all those who came before. Building on the work of Gerry Adams, Martin McGuinness and others.
"Take nothing for granted, it is only through activism that we will bring about a new Ireland. Let's never look back with regret. Let's never wonder could we have done more. Lets' keep moving forward. Let's be the generation that delivers a new republic."
The Dublin Fingal Constituency Teachta Dála speaking about the current horrors against the Palestinian people said: "In recent days we have seen again the horror of Israeli state violence against the people of Palestine.
"The military might of the Israeli state unleashed on the people of Gaza.This is a depressingly familiar vista.
"The international community looks on as the rule of law is openly flouted. The European Union looks on, the Irish government looks on. This is not good enough. We need action.
"Leo Varadkar and his government must now show leadership and decisiveness. Israel must be challenged. Their Ambassador must be informed that Ireland deplores their aggression; that Ireland stands for peace in Palestine and for a Palestinian state. So the Taoiseach should send the Israeli Ambassador home and move immediately to recognise the state of Palestine."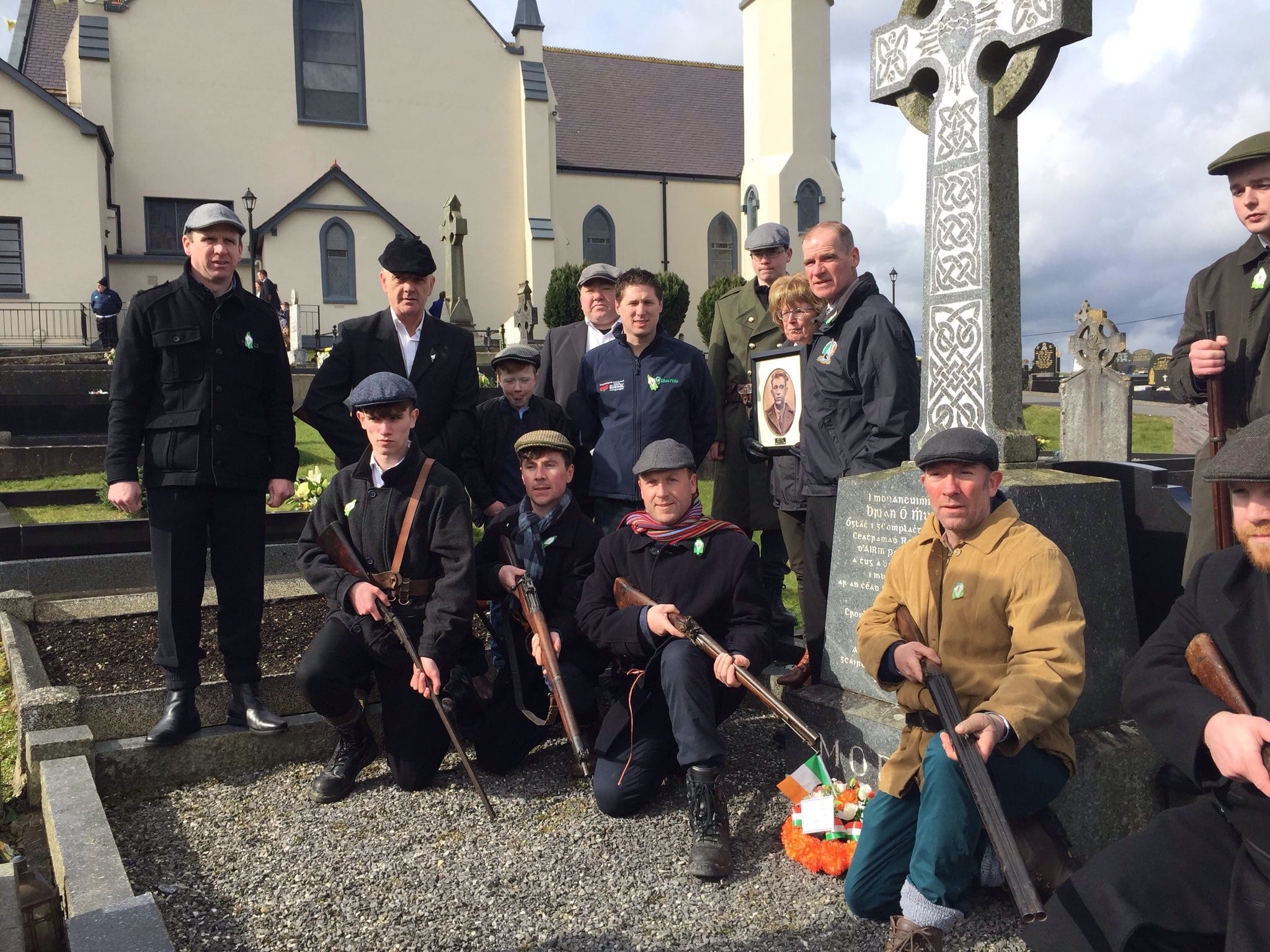 Newry & Armagh MLA Conor Murphy also addressed those present and talked about the issue of remembrance and respect.
He said: "Republicans and Unionists have conflicting narratives, conflicting histories and conflicting allegiances. That is the reality. But the Political conflict is over.
"Much hurt has been caused and real pain inflicted on all sides of the community. It takes time to heal those wounds and build a new society together.
"Under the Good Friday Agreement everyone has the right to remember their dead with dignity and respect.
"But for more than ten years now unionism has been engaged in a campaign against any manifestation of republicans honouring our patriot dead.
"The campaign ranges in "anger" and "outrage" about commemorations like these which are taking place all over Ireland, to the campaign against the community of Ballybot which named their local park in honour of Raymond McCreesh or the faux outrage about bursaries named after Bobby Sands.
"The unionist assault on expressions of republican identity and narratives needs to end".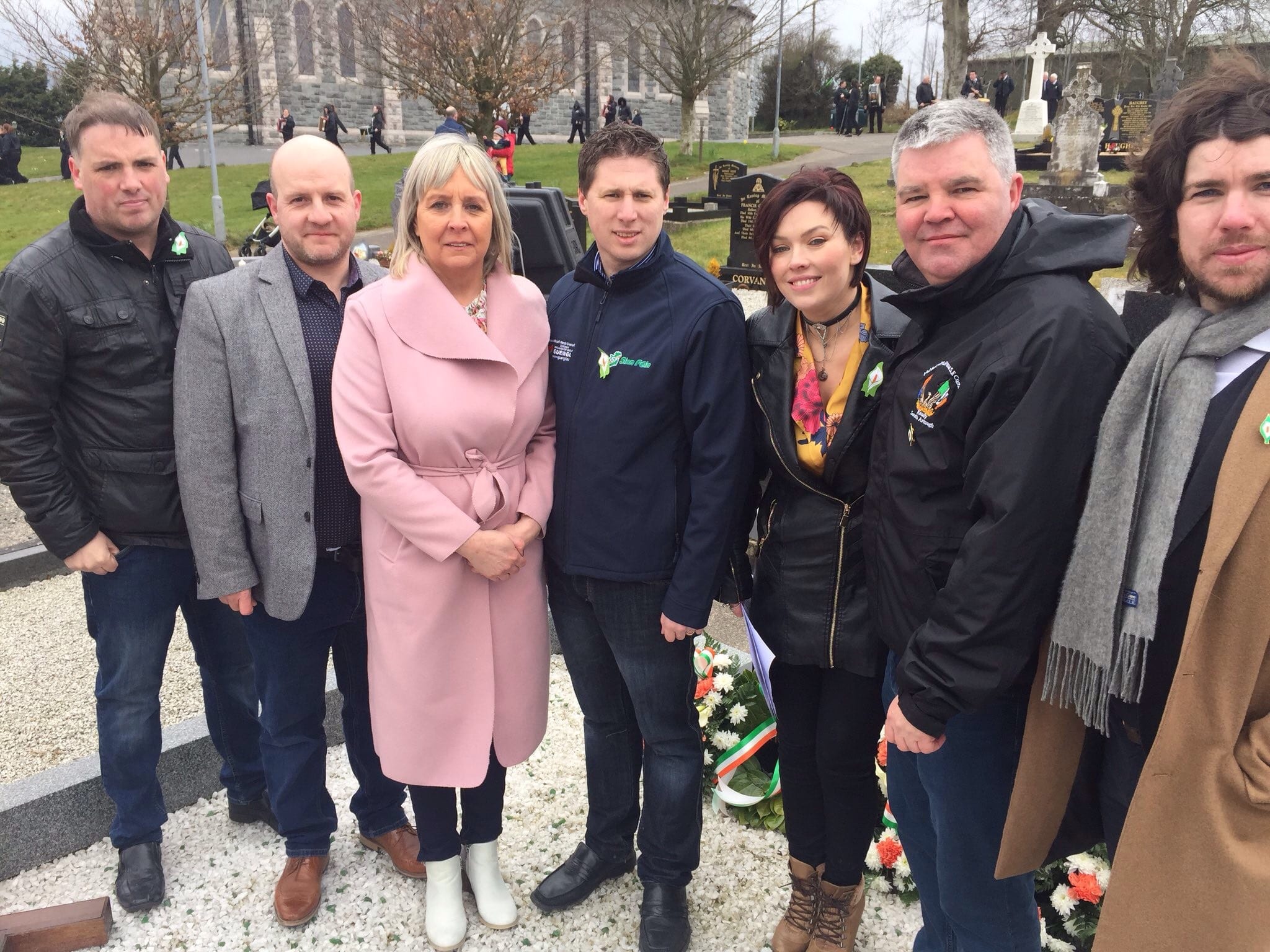 The local Sinn Féin MLA concluded by stating: "If we are to truly reconcile this society then we all have to learn to respect each other's identities and traditions and our different narratives of the past."
Addressing those assembled at Cullyhanna on Easter Sunday afternoon Sinn Féin Waterford TD David Cullinane said that a united Ireland was the only fitting monument to the memory of the patriot dead.
"As we stand here today by the graves of fallen comrades, let us be clear – a united Ireland and a real republic is the only fitting monument to their memory. And let us be equally clear that the Irish republicans of 2018 are as determined to achieve those objectives as were those whom we honour today."
West Tyrone MLA Declan McAleer give the oration at the Ballymacnab Easter Sunday Commemoration whilst South Down Sinn Féin MLA Sinead Ennis was the main speaker in Dromintee.
Local Councillor Mickey Larkin spoke at the Mullaghbawn Commemoration on Easter Saturday evening.
There were also Wreath laying Ceremonies in Keady, Tullysarran, An Port Mór, Killeen, Lislea, Jonesboro and Inniskeen.
On Easter Monday a Mass in memory of all those who give their lives for the noble cause of Irish freedom took place in Belleeks.
The Mass was celebrated by Fr Brian McCreesh.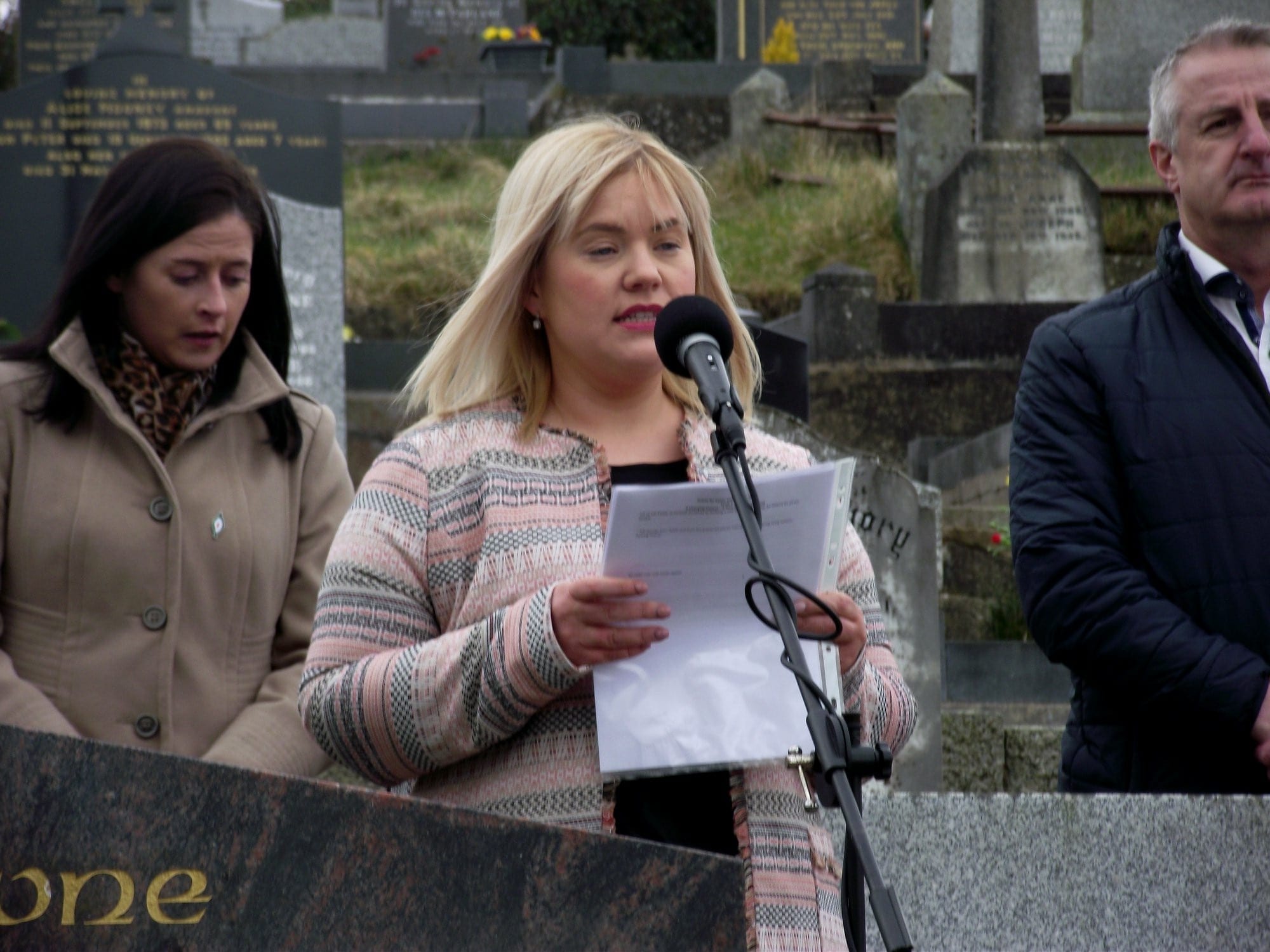 Sinn Féin Councillor Barra Ó Muirí addressed the large turnout at the wreath-laying ceremony in the church graveyard after the mass.
Speakers at all events called for the slaughter of the Palestinian people in Gaza to end and echoed the calls by Sinn Féin party President Mary Lou McDonald that the Israeli Ambassador to Ireland should be expelled.
Fraternal Easter greetings to the people of Catalonia were expressed and calls for the immediate release of the political prisoners being held by the Spanish state were made.
Newry & Armagh MLA Megan Fearon received a warm welcome from all at The Loup In Co Derry annual Easter Commemoration.
The organisers of all events wish to thank those who helped ensure that each parade and wreath-laying ceremony was a dignified and fitting tribute to the memory of our patriot dead, in particular the guest speakers, all-colour party personnel, the Bands in attendance, republican ex-prisoner groups, sporting, cultural and community groups, those who participated in local pageants, the Stewards, those who provided PA systems and refreshments.
Finally míle buíochas to the many thousands of women, men, young and old who attended the Easter Rising Commemorations throughout the Newry and Armagh area.
Courts
A Tullysaran man who stole more than £17,500 from an Armagh shop has been...

A Lurgan man who failed to stop shouting and swearing at a doorman at...

A Lurgan man who removed an electronic tag he had been ordered to wear...
EVENTS CALENDAR
-
-
-
-
-
1
2
3
4
5
6
7
8
9
10
11
12
13
14
15
16
17
18
19
20
21
22
23
24
25
26
27
28
29
30
31
Entertainment News
Grainne Duffy returns to The Market Place Theatre in Armagh on Saturday 15 December,...

A new programme of events is now on sale for the Spring 2019 Season...