Lisanally Special School could be set to benefit from more parking and improved traffic arrangements which would increase safety and bring added convenience.
The Education Authority has submitted proposals to Armagh City, Banbridge and Craigavon Borough Council for consideration.
If approved, the school, at Lisanally Lane in Armagh, would see the construction of a new car park.
And there would be a change to traffic management at the site too, with the provision of a new turning circle.
The car parking and turning circle are necessary following the submission in the summer of a separate planning application for more accommodation on site.
Plans were submitted for a single-storey development. This would take the form of three modular educational units to provide eight classrooms, as well as ancillary accommodation and a perimeter fence.
Now, in terms of parking, the intention is to provide a total of 121 car parking spaces – including three designated disabled bays – as well as a student pick-up/drop-off area.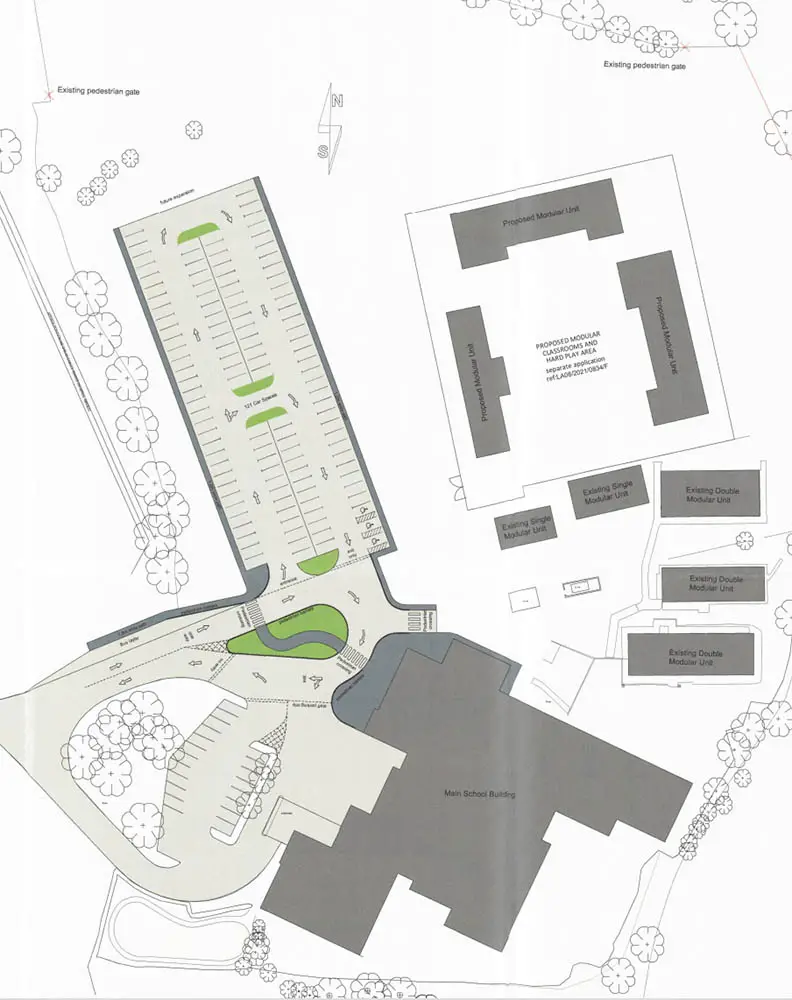 According to a transport assessment form, the changes will accommodate the additional classrooms proposed as well as improving safety.
It explains: "An internal one-way circulatory system will be provided for buses and cars to drop off and pick up within the grounds of the site.
"This also includes a dedicated bus lay-by for pupils to alight safely.
"The one-way system provides direct footway links and pedestrian crossings to accommodate safe pedestrian movement between the drop-off/pick-up area and the school buildings.
"The proposed car park and drop-off/pick-up area will be provided adjacent to the existing school building main entrance.
"Furthermore, the area will provide a connection between the existing school and proposed units."
The parking and traffic arrangements are now with ABC Council planning officials and will be publicly advertised next week.
Sign Up To Our Newsletter