A county Armagh mother who laid to rest her six-month-old daughter this week has paid an emotional, agonising, and heart-rending tribute to a community for their support over the last number of months.
Analee Gibney buried her beautiful baby girl May Rose earlier this week in what she described as "the most perfect send off".
Friends and family gathered to pay an emotional farewell to May Rose at St Malachy's Church in Ballymoyer on Wednesday.
However, an entire community shared their support throughout May Rose's long and courageous battle with a rare brain condition.
And they will continue to support Analee.
On Sunday, October 8, Silverbridge GAA club are asking the community to come together for a balloon release in May Rose's memory.
Mum Analee shared a message on Facebook.
It read: "I would like to thank each and everyone of you's kind hearted people for your beautiful gestures, words, messages, calls, Flowers about May Rose.
"It's because of you's May Rose made it nearly 7 months. It was all because of Faith, prayers and the belief you's had in her .. She was a princess warrior, her legacy will always live on.
"She was blessed to have such amazing family and friends and you's were blessed to have her. She had the most perfect send off, thank you to each of you's that came to pay your respects, to all our family and friends that helped us with the arrangements to make it special and to complete my wishes.
"And also to Donna Taggart. She was amazing. Because of her I was able to share our song "Mom" with May Rose one last time .. not just from a cd but to hear her live That alone meant the world to me.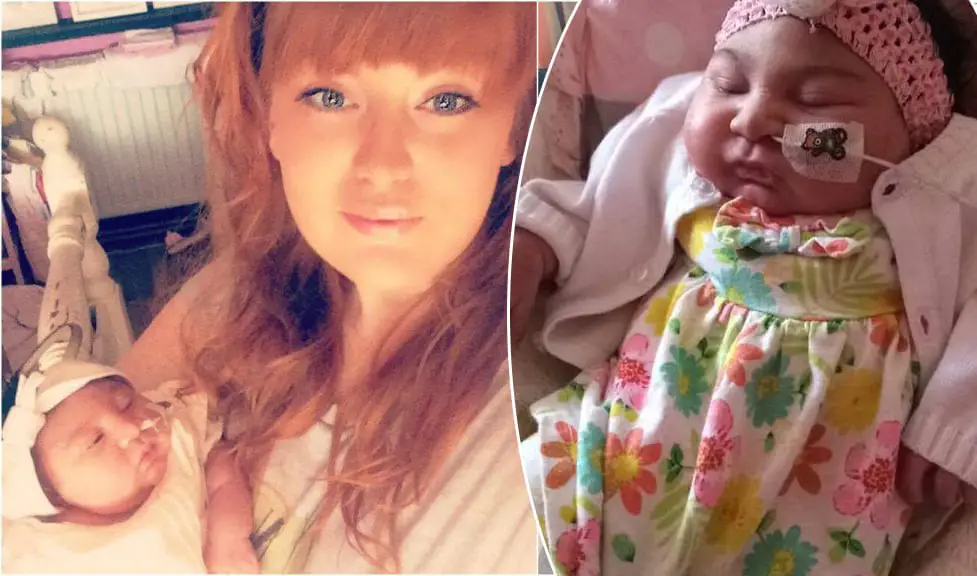 "I know May Rose was smiling with happiness. Words don't even come close to how I feel right now, I feel empty, soul less. I just lost the love of my life the reason I opened my eyes in the morning the reason I forced myself out of bed in the morning.
"Every day was a struggle I have my own mental health problems but my May Rose made me forget about all that. She was my life. what am I supposed to do now? How do I ever get over this? How do I cope with not seeing them beautiful big eyes no more, her smell, her cuddles.
"People say that time heals but I personally don't think I will ever heal. I sat by her Graveside today and I cried and cried. Why do I have to sit by my daughters grave to play her iggle piggle, to talk to her.
"I balled my eyes out and I asked god why me? Why my baby girl? What did I ever do so bad in my life that my baby was taken from me? I got no response.
"But I also thanked him for the time he give me with her the best near 7 months of my life, 7 months full of memories, smiles, cuddles, days filled with joy and happiness.
"Before I left I asked May Rose to wait for me, when I got into the car this song (Mumford and Sons 'I Will Wait) started playing.
"Thank you for the sign May Rose, for the first time I cried happy tears. I now know my baby girl is at peace, no more distress no more pain and she will be waiting on me.
"Hug, Kiss your children tighter tonight, tell them you love them. No one knows what tomorrow will bring. Thank you to all from May Rose, myself and our Family."
Sign Up To Our Newsletter