Organisers of the Livingstone Tractor Run are hoping this year's event will exceed even last year's record-breaking turnout.
Cedric Livingstone is hoping for even more support when the big event gets underway on Saturday, December 30.
Some 712 tractors took place in last year's mammoth fundraising effort.
This year, Mr Livingstone hopes to make that 800 – which should make it a record for any tractor run held in Ireland, north or south.
And he also hopes to take the total raised through the £200,000 mark.
Once again two local charities will benefit from the proceeds  – the Southern Area Hospice Services and Northern Ireland Children's Hospice.
The tractor run will see the procession travel over 17 miles, from the Hamiltonsbawn Road in Armagh and through Markethill, Richhill and Hamiltonsbawn.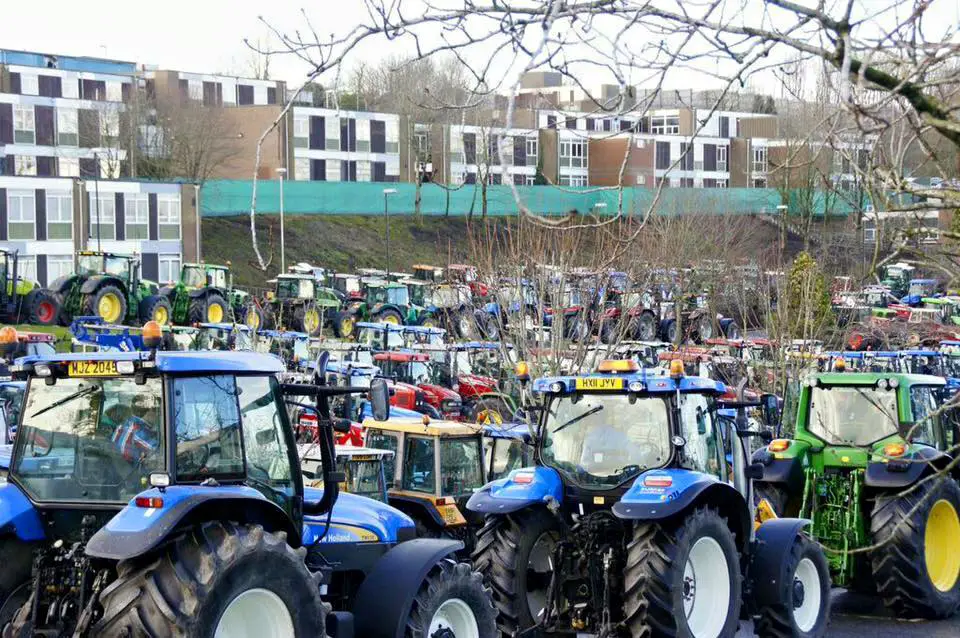 A fee of £10 for each tractor participating, payable on the day, as well as donatons via a justgiving page will boost both charities.
And a magazine is also being published for the occasion and, once again, the sale of advertising will help swell the coffers.
For further information contact Cedric Livingstone on 077 3070 0660.
You can also make a contribution by visiting www.justgiving.com/livingstonetractorrun
Sign Up To Our Newsletter