The devastated mother of a Co Armagh schoolboy who tragically lost his life last year says she is "so proud" of the legacy he has left behind.
Little John Joe Toner from Clady lost his fight for life in the Royal Victoria Hospital in Belfast on St Valentine's Day of last year, five days after unexpectedly collapsing at school.
John Joe suffered from a heart condition and his family had received support from the Clark Clinic throughout his all-too-short life.
Since his passing, mum Maria told Armagh I that she has helped raise more than £16,000 for the Children's Heartbeat Trust in his memory, and that £3,500 had been raised at his wake or the Clark Clinic alone.
Now, the latest fundraiser for the Clinic, organised by the McArdle family in Clady, will be a family-orientated fun day in memory of the schoolboy.
Maria told Armagh I how it was particularly important to raise money for the Clinic as "John Joe spent so much time in the hospital and in the ward," that she just wanted "to give something back directly to the ward".
Maria added: "John Joe would have been up in the Royal every week he had to get blood tests every week and they are like a second family on the ward."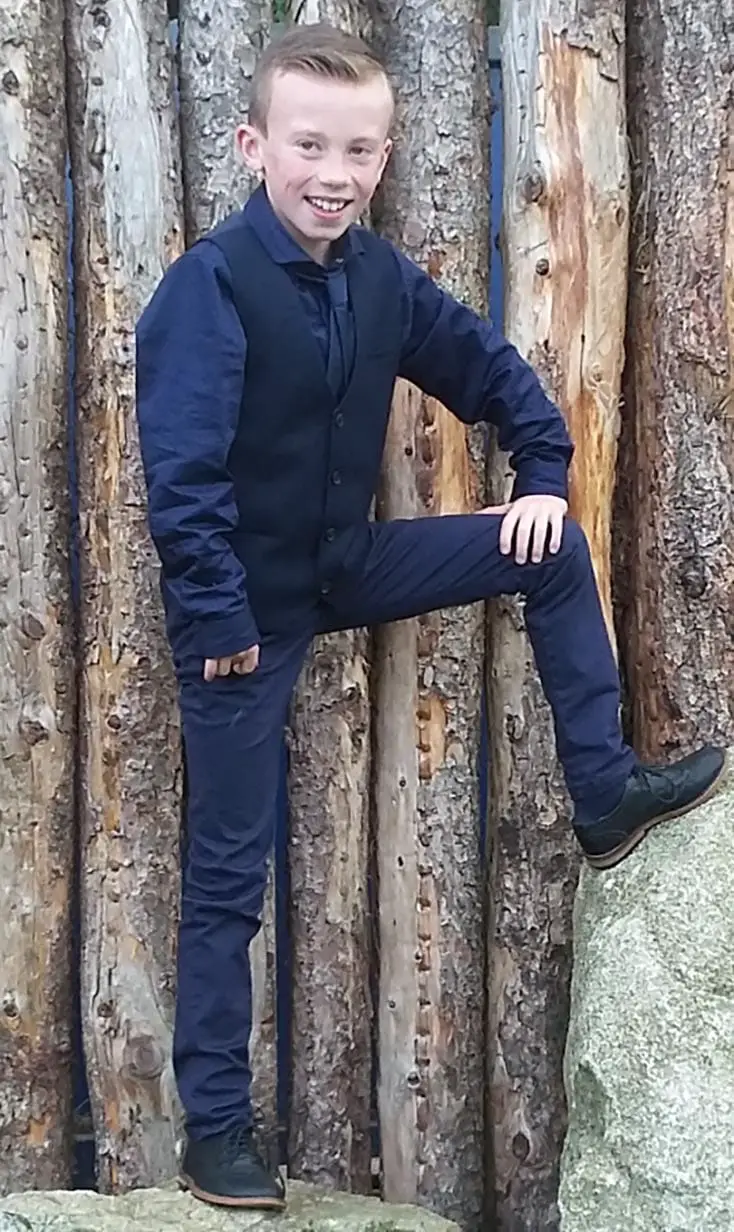 She said the reaction and support she has received from the Clady community has been overwhelming.
"I am so proud of the community they have really rallied around us since and they are the ones that are still coming up to me with ideas," she said. "The Clady community really has been unbelievable."
She added: "We are still devastated; we will always be devastated, but they are the ones coming to us saying would it be okay if we do this, or that.
"It's just keeping his wee memory and his wee legacy going because he was such a fighter".
Maria spoke of the importance of raising money for the Clinic, recalling a story of a time when John Joe and her visited the hospital in what was a routine appointment last January.
"On that particular day the doctor was trying a new ECHO machine on John Joe," she explained. "He asked him how much he would pay for it?
"John Joe replied that he would have paid £25,000 for it; the doctor then told John Joe that £25,000 would only pay for half of the machine.
"They are so reliant on donations, especially for new machines," she said.
"It's only really now that I am aware of other children within our community that are going to the Clark Clinic.
"Two children that I know of within a five-mile radius need exactly what John Joe needed."
But Maria has vowed to help John Joe's name live on.
"He has left such a legacy; I am so proud that everyone is doing this in his memory and the positive things that have come out of it."
The family fun weekend will take place on August 17 at Clady Country Store and will start at 5pm.
There will be bouncy castles, rodeo bulls and even a live performance from Paul Kelly. To find out more visit Clady Country Stores
Sign Up To Our Newsletter