A global health pandemic has impacted many people in a variety of different ways – and for large swathes of people, job loss was an unfortunate off-shoot of that.
But for one Armagh man, losing his job was a chance to take a gamble on himself and set up his own business.
JK Car Sales had a been the part time project of Jakub Kulis', but after finding himself out of employment, a month and a half ago, he decided to turn it into his full time job.
Speaking to Armagh I, Jakub said that he had always wanted to work in this industry but found that due to lack of experience in the field he had not been able to find a job.
But with the passing of time, the experience has followed.
Describing how it all started for him, Jakub explained: "I had actually been operating the car sales, part time for the past 12 months or so, but after losing my job a month and a half ago I decided to go full time with the cars.
"I went and rented out a bigger yard on the main Portadown Road, and started getting more cars in and to be honest it has gone pretty well so far.
"It is probably not the best time to start a new business, especially given that we have a four-month-old baby at home too, so I have taken a risk but so far so good."
Jakub always had a love for cars and it was a dream of his to work in the field, however, when he had gone to apply for sales jobs in the past he found that a minimum of one years experience was required – something he just didn't have.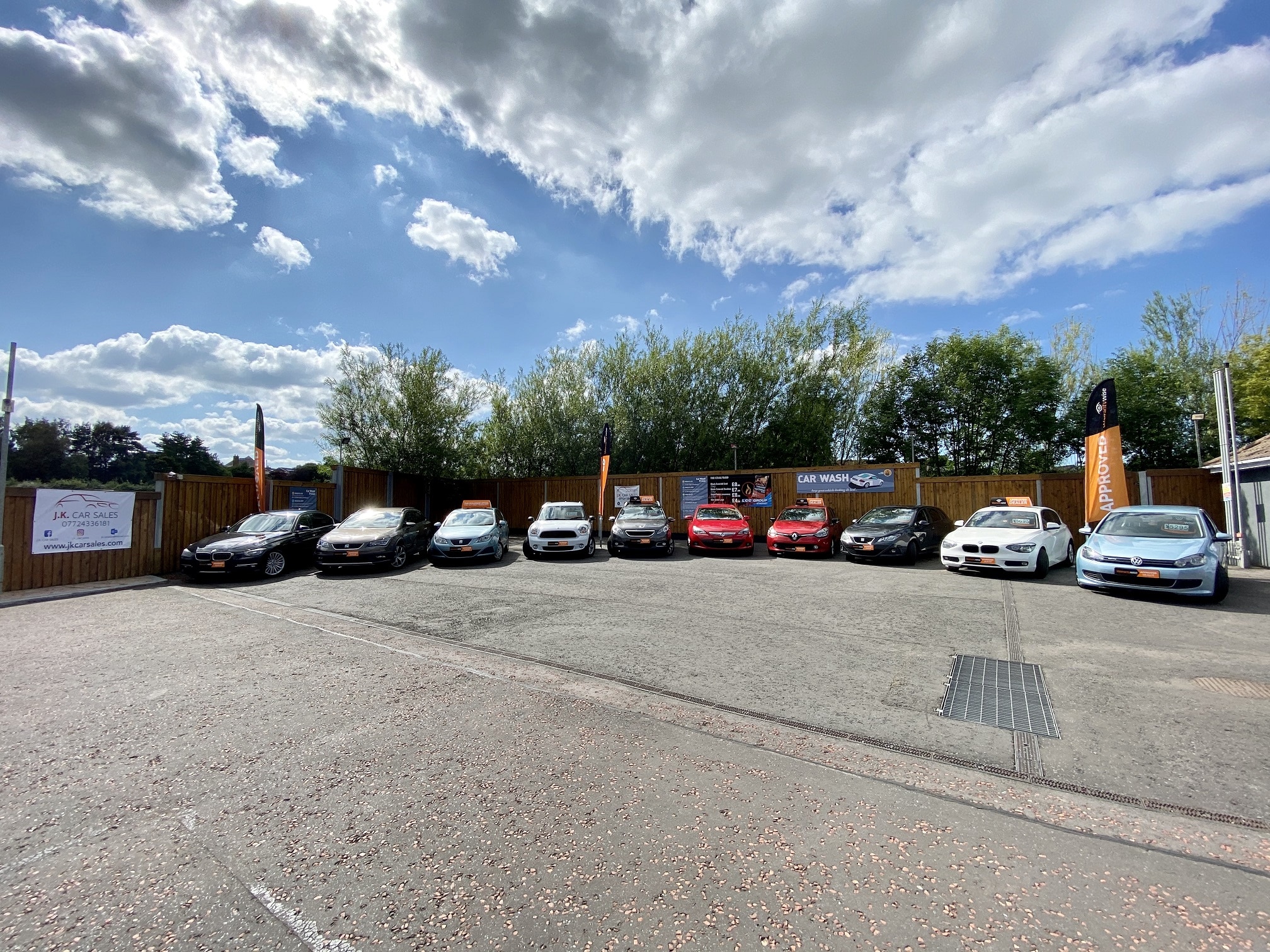 "So I basically decided to start something up myself," he continued.
"I was working part time in this from a small yard restoring cars alongside my own job for over a year; it is something that I just enjoy and it doesn't feel like work for me as such."
But business has not all been plain sailing; at the start of lockdown in March, Jakub was still operating full time and had no sales.
"I was dealing with customers online but people were just not interested in buying cars," he said.
"In April, I sold a few cars mostly to NHS workers, one to a nurse in Craigavon Area Hospital and another to an ambulance driver from Lurgan. Those were my main customers at that time and I was able to discount my cars for that group of people, just to help them out".
However, since the lifting of lockdown measures Jakub's business has gone from strength to strength.
He said: "Since starting full time, literally five weeks ago, the demand for cars has been on the rise, people were coming out of the lockdown, holidays were cancelled and many people have then spent that money on a new car.
"It has been very encouraging and I do think that I have made a good move; I am actually working 12 hours-a-day, Monday through Saturday at the minute, as I am on my own trying to do as much as I can."
Check out the latest stock below…
Apr 2013 Renault Clio 1.5 dCi 90 Dynamique MediaNav Energy 5dr
Feb 2014 Vauxhall Astra GTC 2.0 CDTi 16V SRi 3dr
May 2012 Volkswagen Golf 1.6 TDi 105 BlueMotion 5dr
Jul 2012 MINI Countryman 1.6 One D 5dr
Feb 2014 Skoda Octavia 1.6 TDI CR SE 5dr
Jun 2012 Volkswagen Passat 2.0 TDI Bluemotion Tech SE 4dr
Feb 2016 Toyota Aygo 1.0 VVT-i X-Pure 5dr
Sep 2012 BMW 3 Series 320d Luxury 4dr
Oct 2013 Kia Sportage 1.7 CRDi ISG 3 5dr
Jan 2015 Seat Leon 2.0 TDI SE Technology 5dr
Keep up to date with stock arriving daily by following JK Car Sales on Instagram or Facebook
Sign Up To Our Newsletter