A Red Plaque was unveiled in Armagh on Friday in memory of firefighter John Nichol who lost his life in the line of duty 45 years ago.
He was just 19-years-old.
In the early hours of August 27, 1976 firefighters from Armagh responded to a call for assistance at a fire at 39 Upper English Street in the city.
Among those responding was 19-year-old John Nichol. John was a popular and valued member of that team of firefighters who protected their local community day and night in those dark and dangerous times.
When they arrived at the fire, both John and his friend Des Moynes entered the building to fight the fire.
Tragically, the building collapsed while they were inside and trapped them both beneath the falling rubble.
Two leading firefighters, Tom O'Kane from Armagh and Joe Martin from Portadown were able to locate both John and Desy.
Despite the enormous risk to themselves. Tom and Joe refused to leave their stricken colleagues behind. It took two long hours to release the trapped firefighters, and as we were all too well aware, John did not survive.
The bravery and sacrifice of John who gave his life in the line of duty, has been recognised but those who will never forget him; his colleagues, friends and family in the unveiling of a plaque in his memory at the location of his final fire in his hometown of Armagh.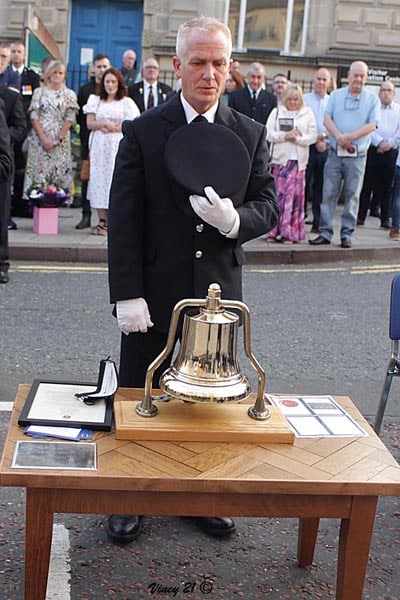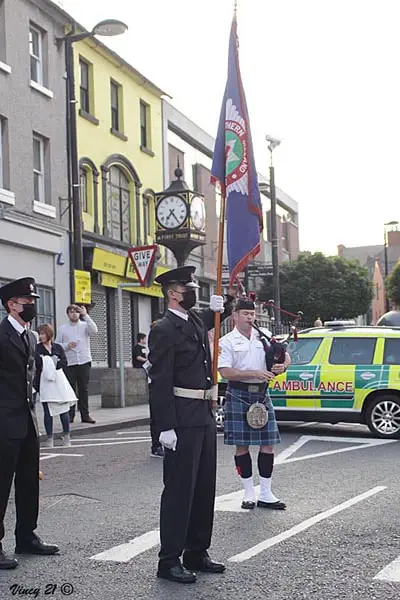 The plaque was unveiled by John's sister Dolores.
A minute's silence took place at the sounding of a vintage bell, which was rung by watch commander Kevin McAuley of Armagh fire station.
The service ended with the playing of a piper's lament.
Kevin Synott, Retired Group Commander, NIFRS, spoke on behalf of of Desy Moynes.
"45 years ago today, I made a promise to John," he read. "That I would not allow his name to become just another statistic and that one day, his sacrifice would be marked by a permanent memorial.
"It was not an easy task and there were many knock backs along the way. As time went on, and people's memories of the events of that night faded, I thought it would never happen.
"With the support of my wife, Fiona, my family, many good friends and of course, John's sister, Dolores, thankfully today, I can fulfil that promise.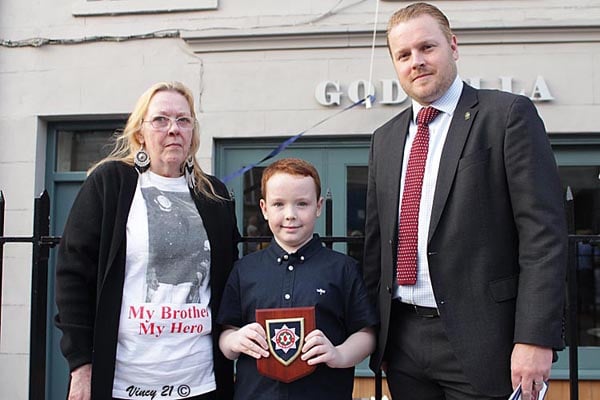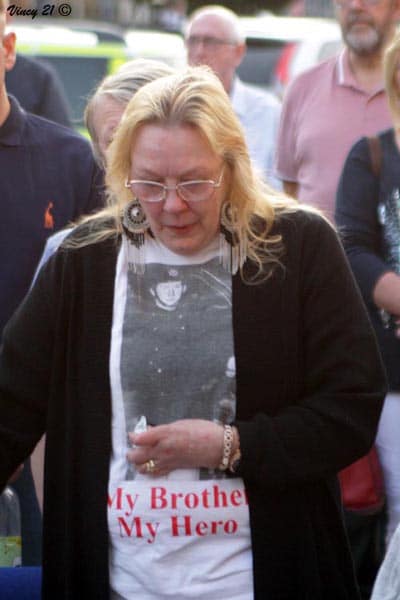 "As I've said, there were many times I felt like giving up, but there were two women who always believed in what I was doing, and supported me every inch of the way; they were Anna Brolly, and Jean Crilly. Anna was a former Mayor of our city and she was the owner of the Copperfield Cafe, which was just a few doors down from where we now stand.
"On the night of the fire, she opened her cafe and provided food and refreshments to the rescue teams working to free John and myself.
"Jean was the wife of Tony Crilly, who was the former officer in charge of Armagh fire station. Both women would always ask me how things were progressing. If they thought I was losing my way they would soon tell me to pick myself up and keep going. They were two women who you never said no to.
"Sadly, both Anna and Jean have passed away, but I know they are with us in spirit, tonight. I'd also like to thank the Brolly and Crilly families for their support over the years.
"There were two men who also played important roles that night. They were Father Richard Naughton, and Dr. Gary O'Reilly. Both men risked their lives that night, attended to John and myself, providing pastoral and medical care. And for that, I really am truly thankful.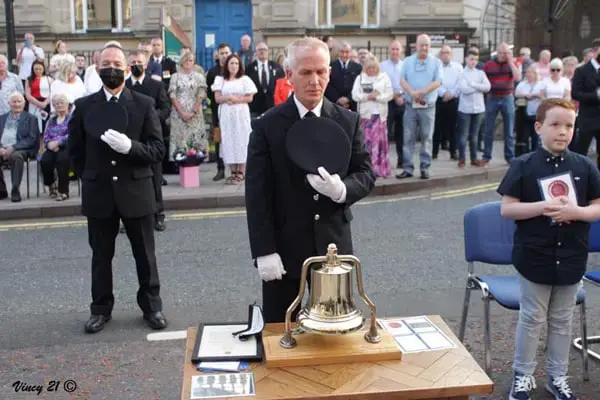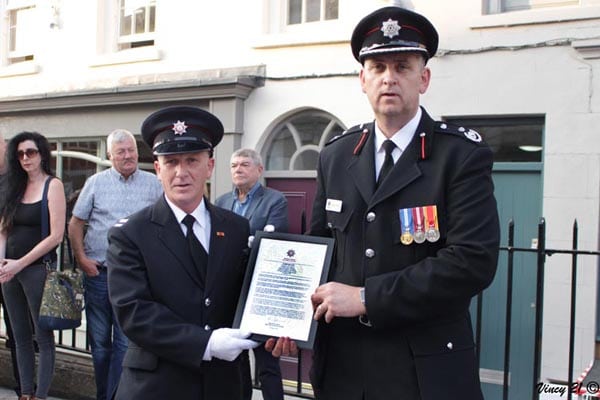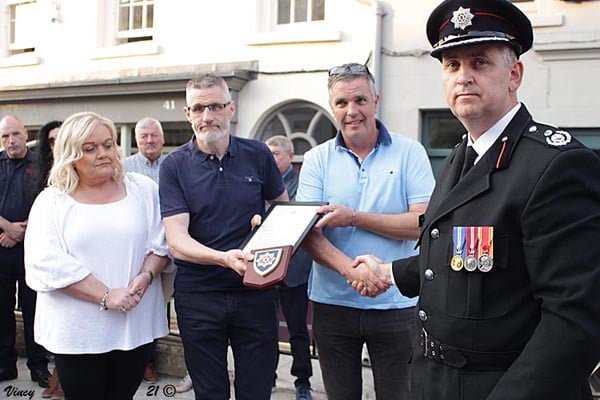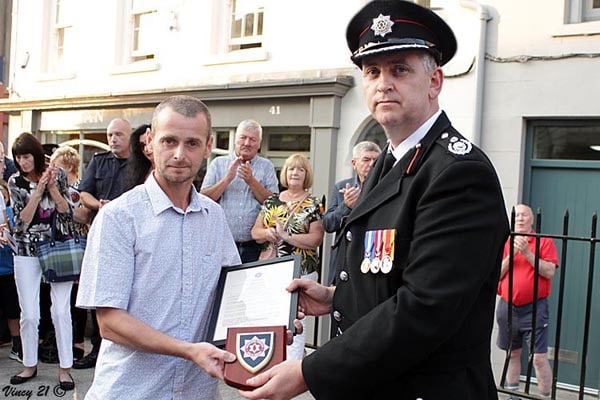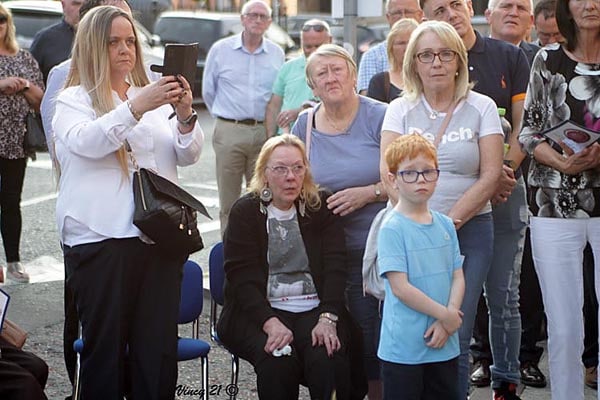 "One other person who should have been here tonight was Paddy Nugent, but sadly we lost paddy to Covid-19 earlier this year. Paddy was an ambulance man and on the evening of the 26th of August Paddy started his first shift on an emergency ambulance.
"I was in the ambulance station when Paddy arrived to start the shift, and his colleagues were giving him the usual ribbing that all new guys get in the emergency services. I wished Paddy well, and said, I will see you later. Little did I know that this incident would be Paddy's first emergency call, and I will be his first casualty. Paddy had a long career with the ambulance service. I have no doubt his skills, saved many lives over the years.
"Four years ago while I was attending the funeral of a firefighter, who I had served with in Belfast, I met a former firefighter, John Wilson. John told me he had heard about the fire, but didn't know all the facts. He told me he was working with a TV documentary crew, David Fitzpatrick, and Michael Quinn, and that they were producing the programme for the BBC about firefighters. He asked me if I would tell John's story.
"It was not an easy thing to do, as I'd never spoken to anyone about the events of that night, not even my wife and family, but it was the best decision I could have made, because it highlighted John's story. So I'd like to thank John, David and Michael, for giving me the opportunity to talk about John and our fire.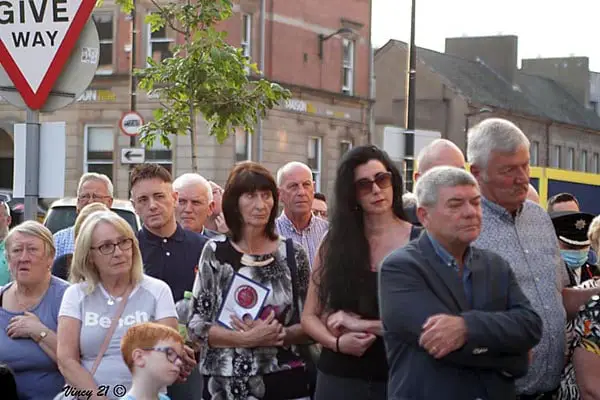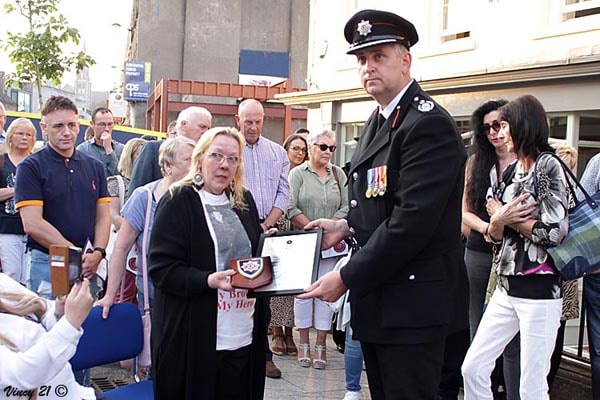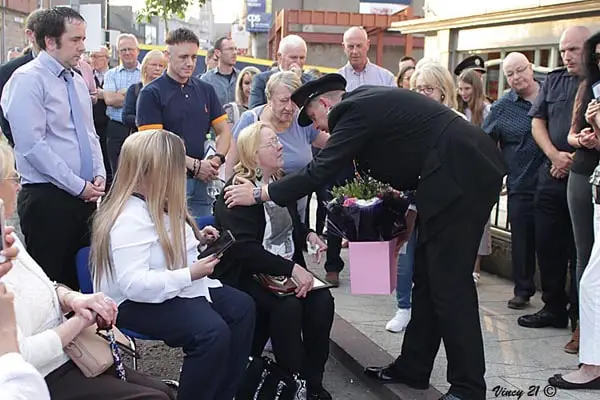 "When I started this journey 45 years ago, there was no such thing as social media, something I still find hard to get a handle on. But one person I turned to for help was Paul Dickinson. As many of you know Paul has his own Facebook platform, and runs a page called 'The 1970s, Armagh Memories Group'.
"Paul always kept John's photo prominent on the site, and I would like to thank him for support over the past number of years and more recently, allow me to post a tribute to my friend John.
"I'd also like to thank Sean Bardon, and staff at the County Museum for putting John's uniform on display. It's a fitting tribute to John. And as always, the museum's well worth visiting.
"In 1977, on the first anniversary of John's death, a reporter for a local newspaper called The Guardian, did a follow up story about the fire, an ended the piece with this comment. 'One day, at some unknown point in the future, however bleak and unpromising it may appear at the moment, schoolchildren of another generation will stop in this street and think of this brave young man who like so many of his fellow countrymen, in war and in peace, gave all he had to save the city, its freedom and way of life'.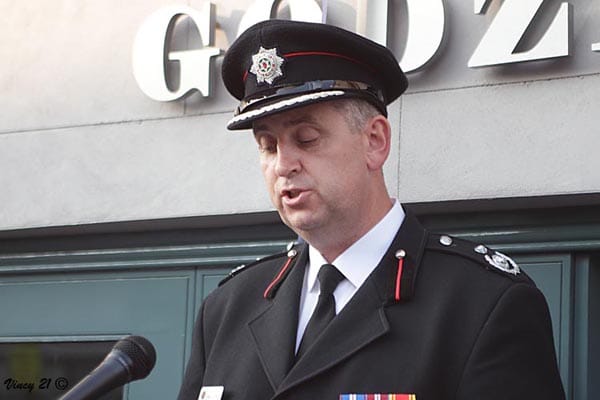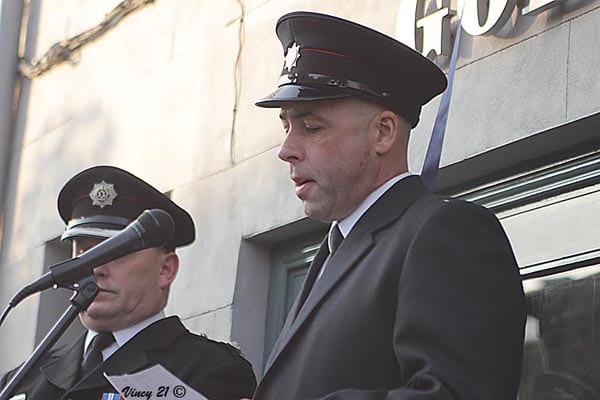 "It is my hope that people will stop and remember the young fireman who gave his life serving the people of Armagh. Although many years have passed since that tragic night and many of those involved in the rescue operation have passed away, I would like to take this opportunity to thank them and those surviving members of Armagh and Portadown fire crews, for the brave actions that night.
"Of course the events of that night cannot be talked about without mentioning two names, L/FM. Tom O'Kane on FM, Joe Martin. These two men made the decision to risk their lives by staying with John and myself after the order was given to evacuate the building, due to the danger of further collapse.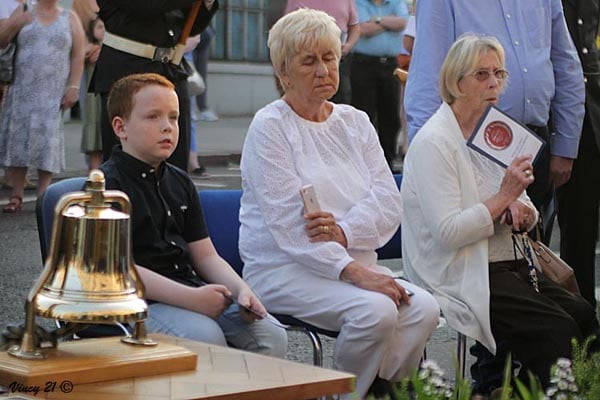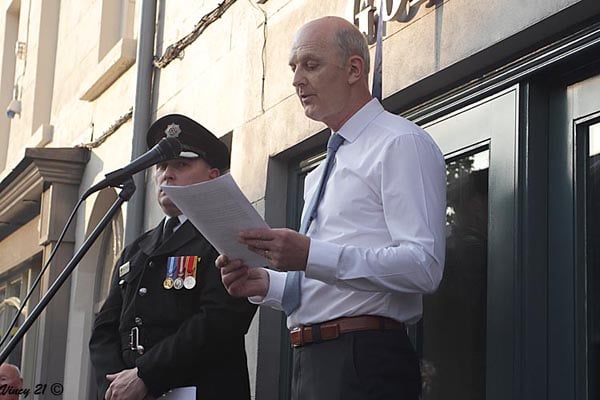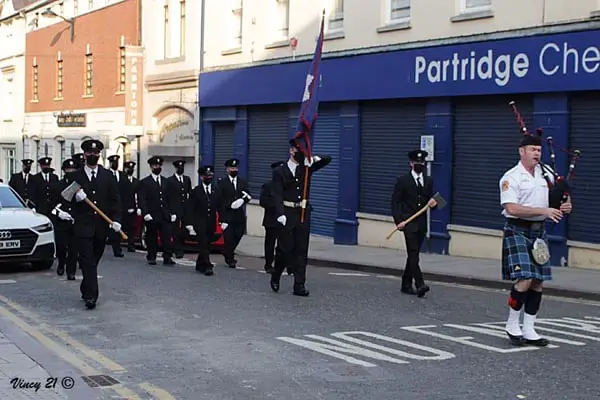 "In the true tradition of the fire service, Tom and Joe put themselves in harm's way to help protect others. It was an act of extreme courage and a debt I can never repay; they were two of the best and bravest firemen I ever knew, something their families can be really proud of.
"Finally, on behalf of John's sister Dolores, and myself, we would like to thank the Fire Brigade Union for providing the memorial plaque, the NI Fire and Rescue Service for supporting this evening's dedication service, Mark Riley of ACDC signs for erecting the plaque and the current owners of the building, the JF McKenna family, for allowing us to display this memorial on their building."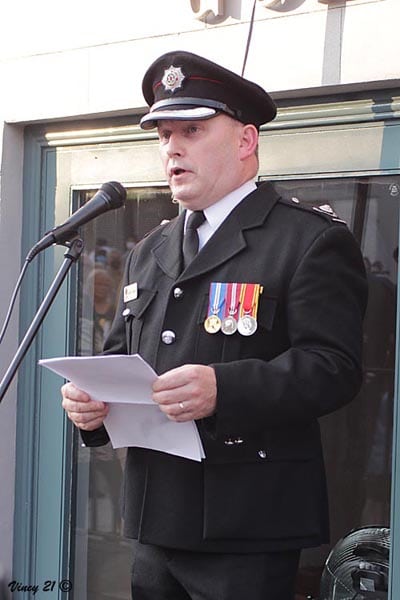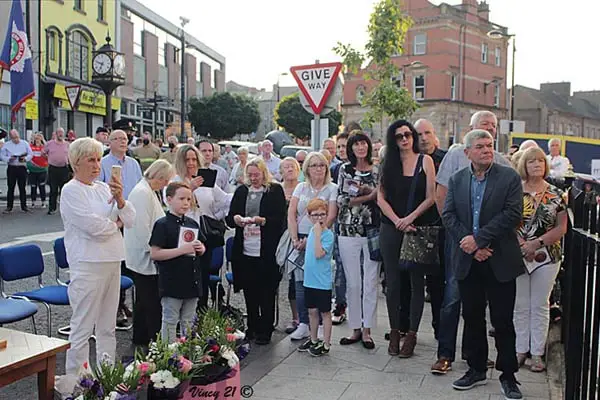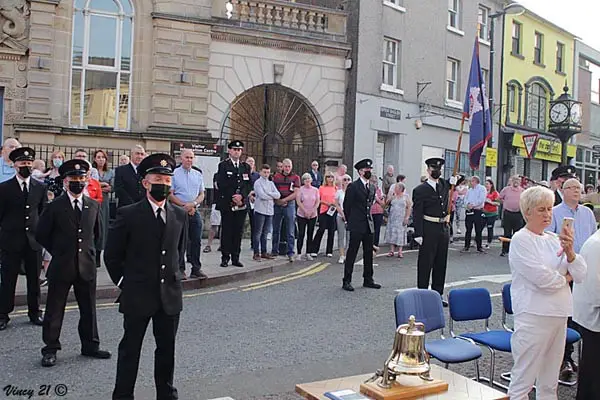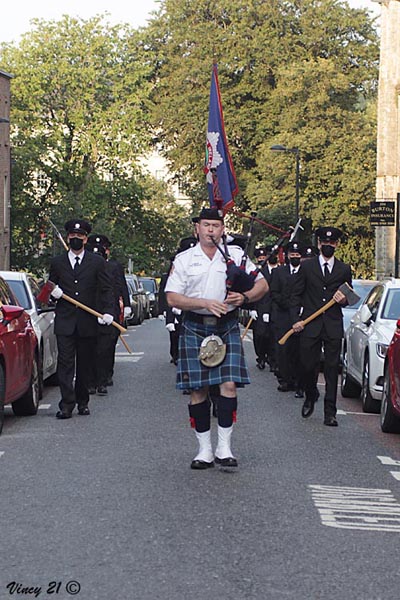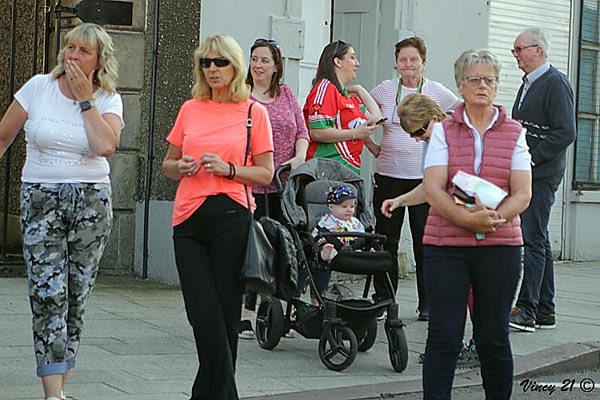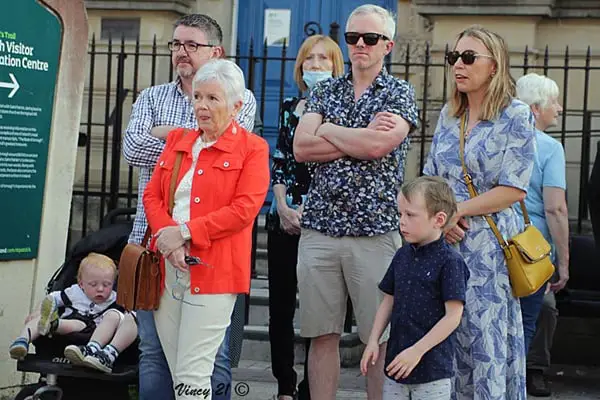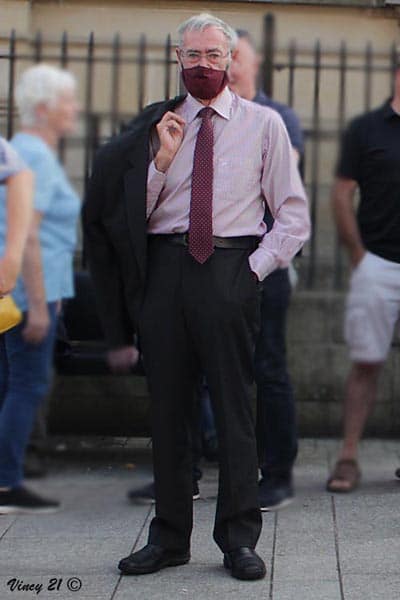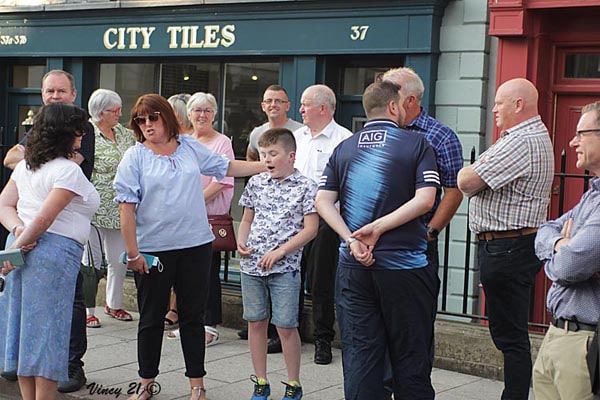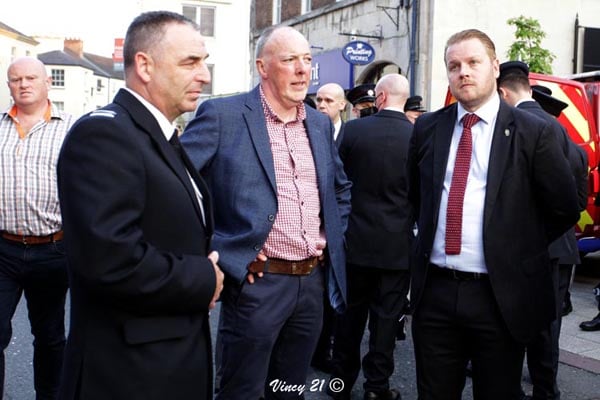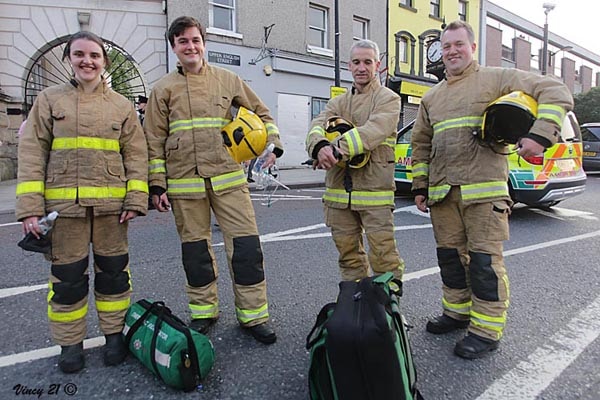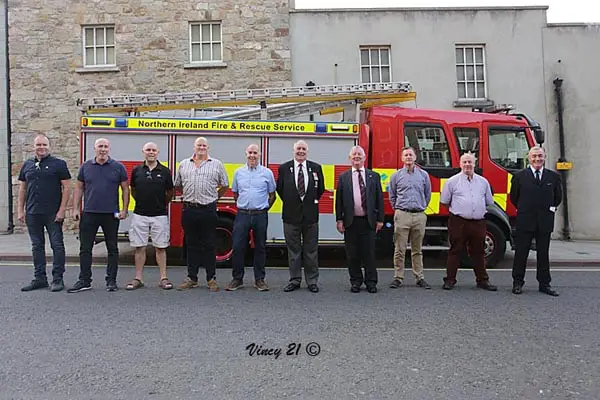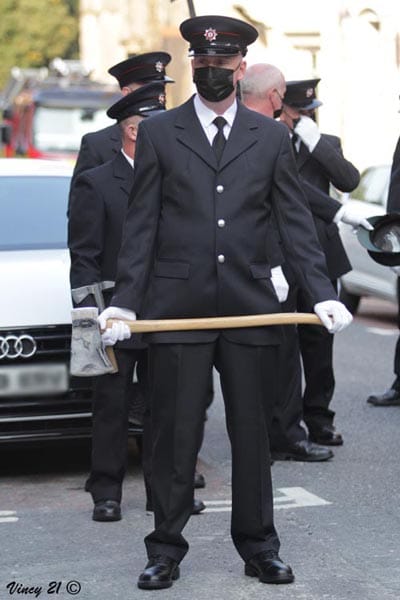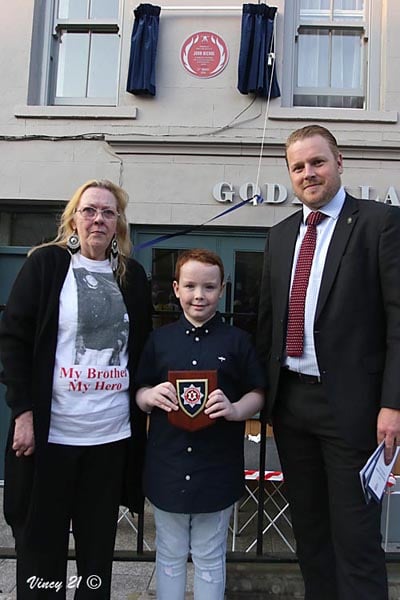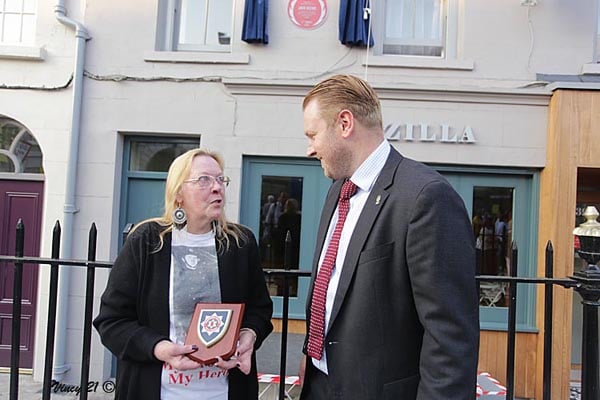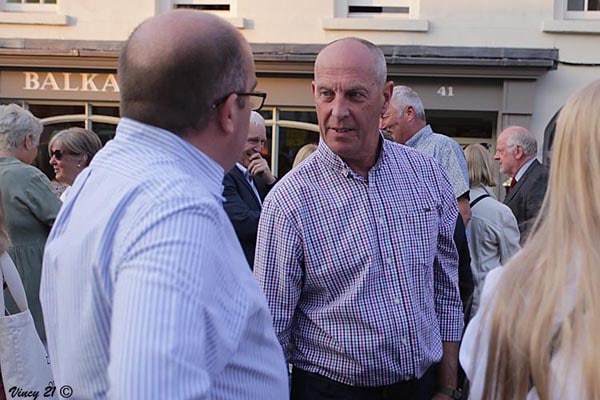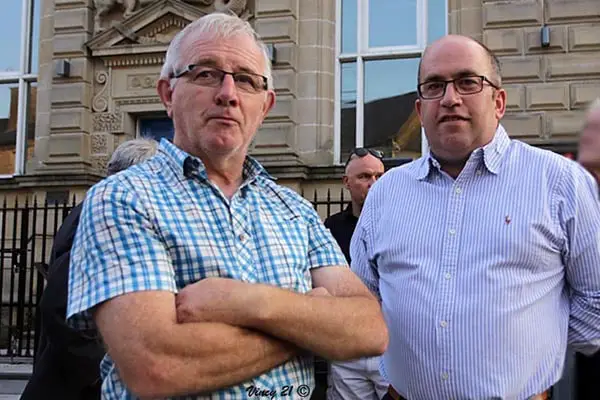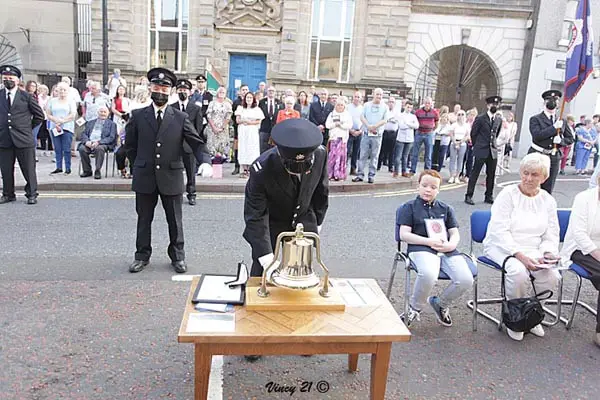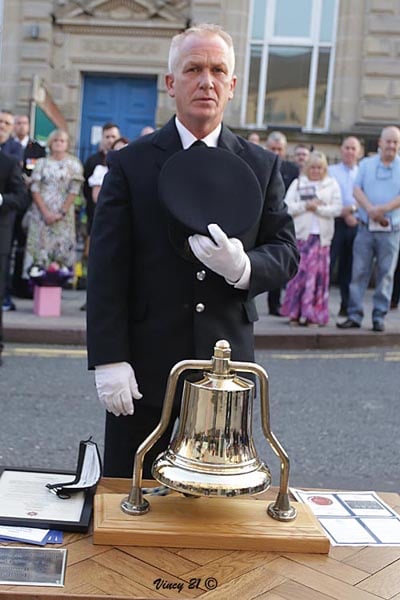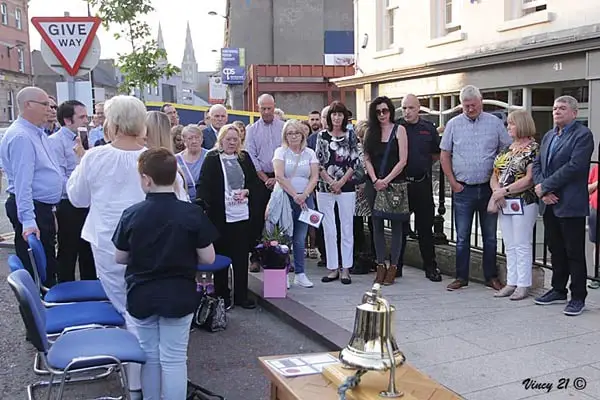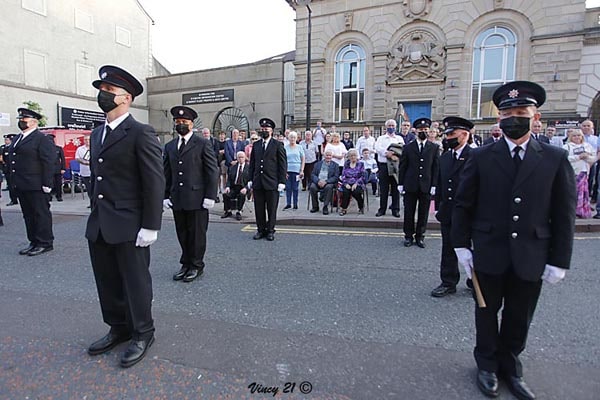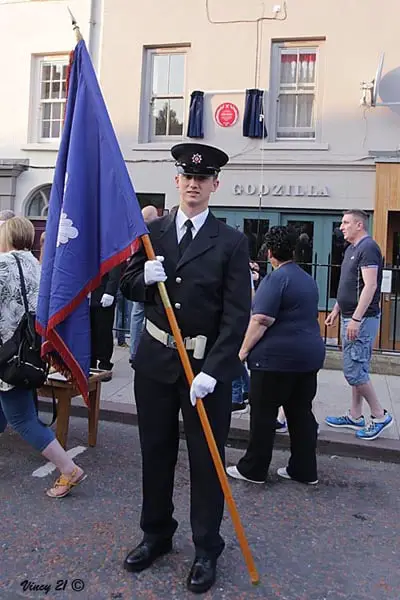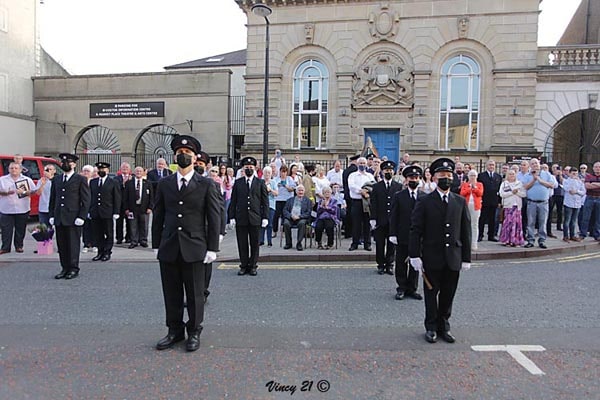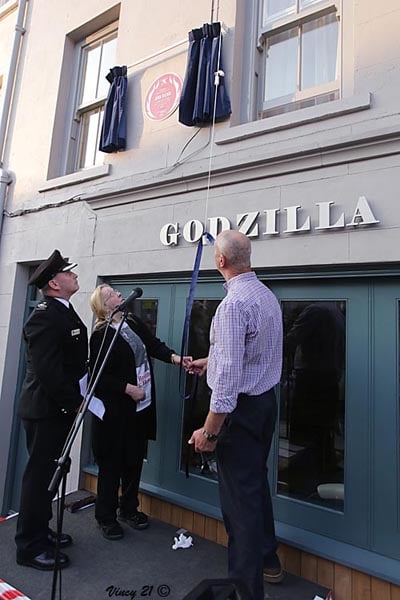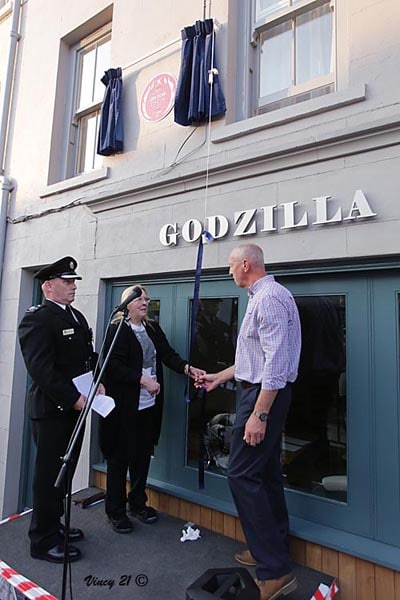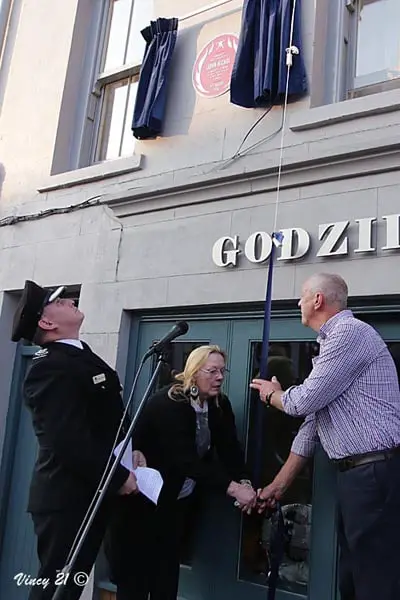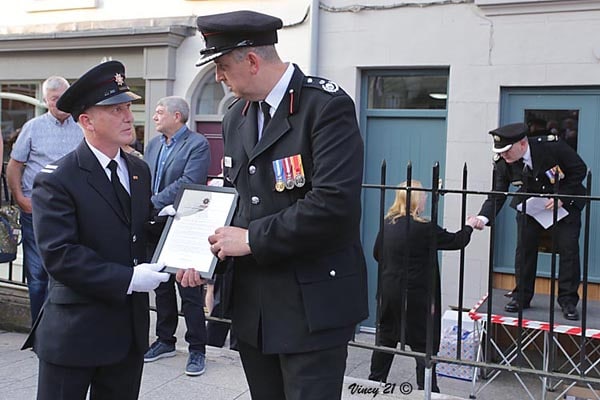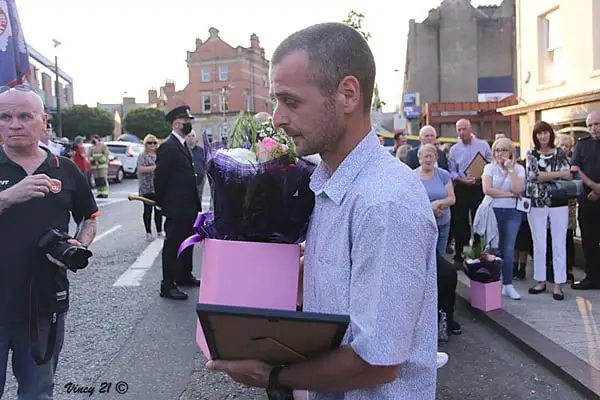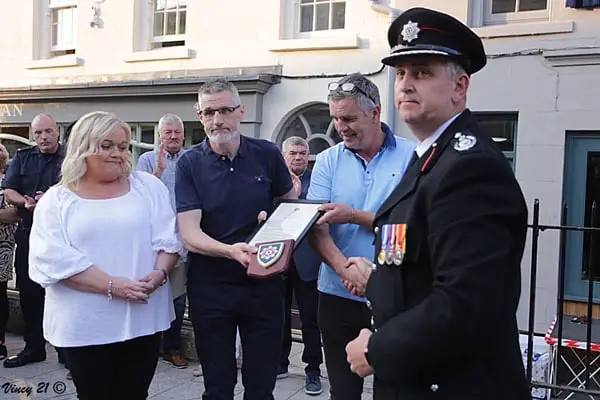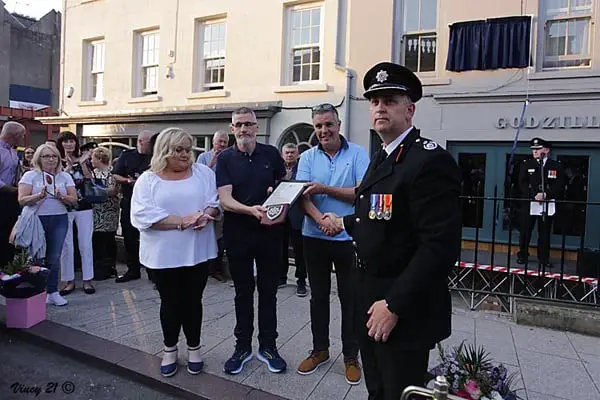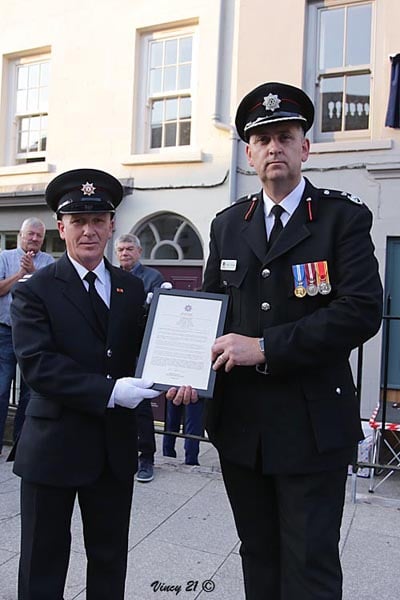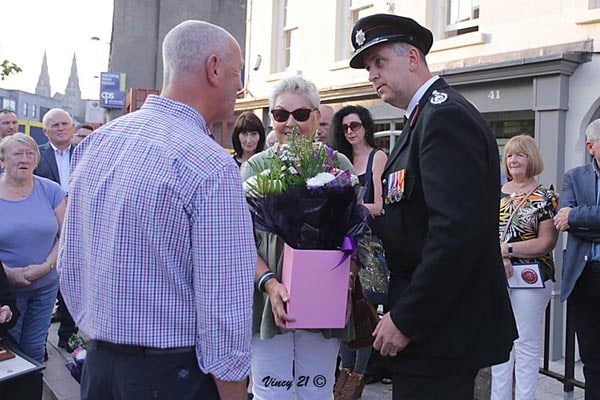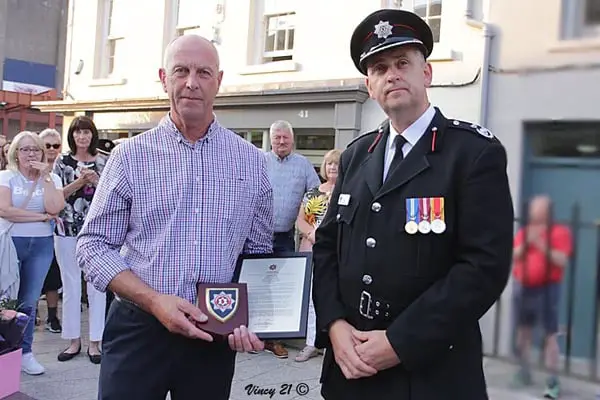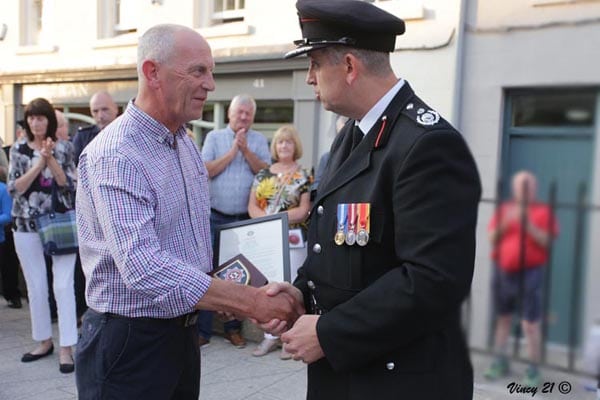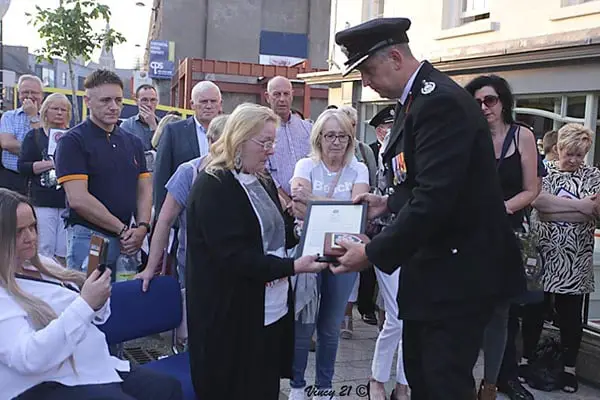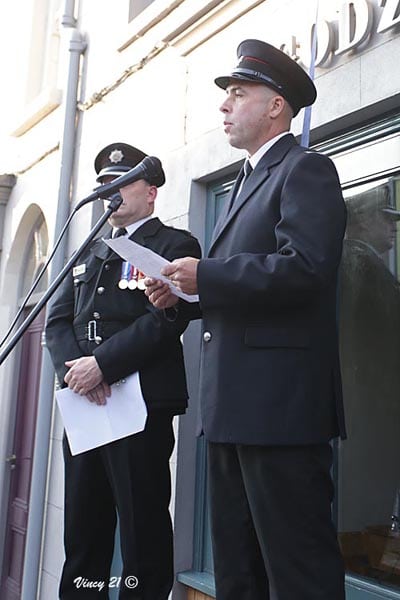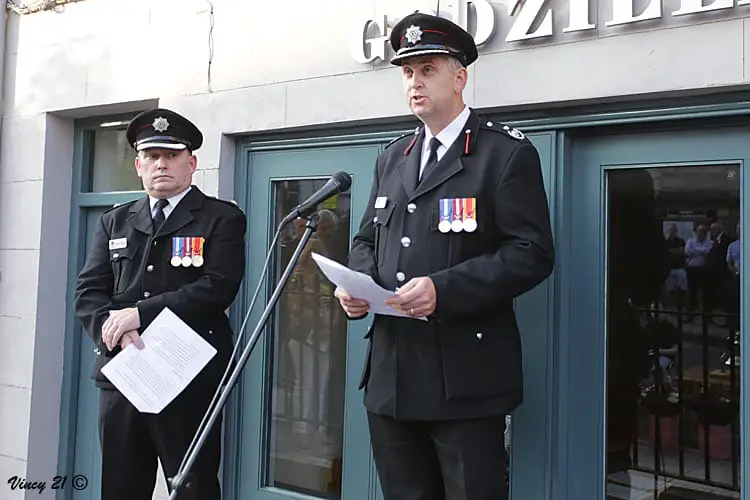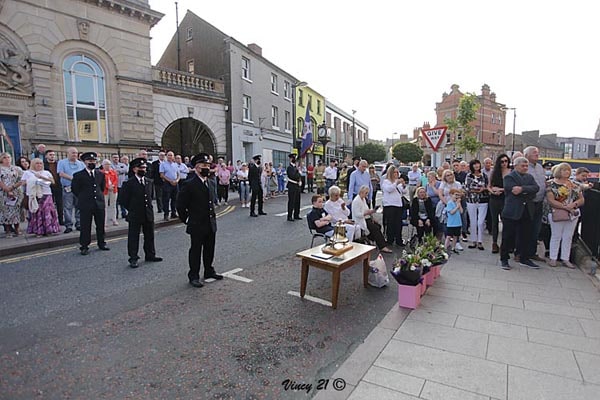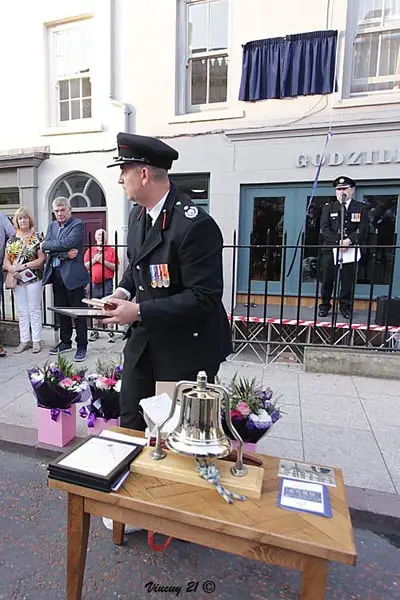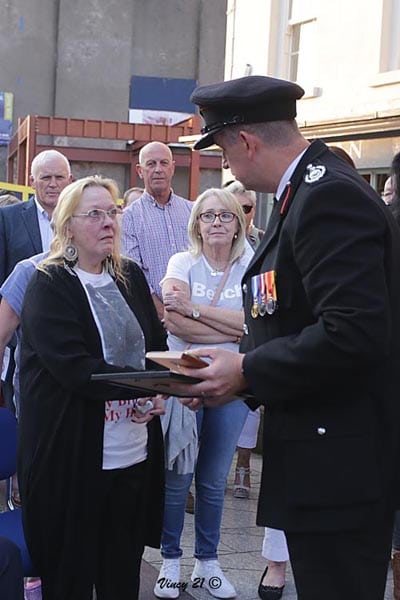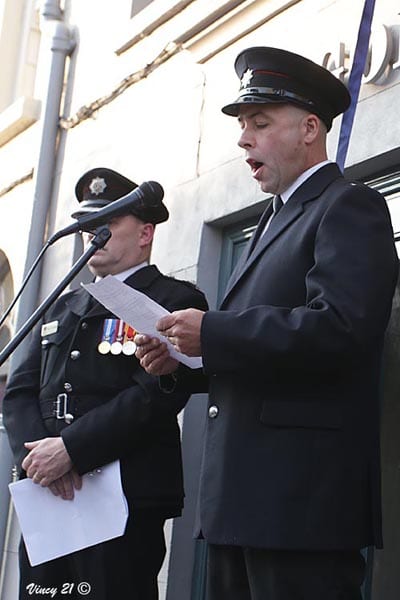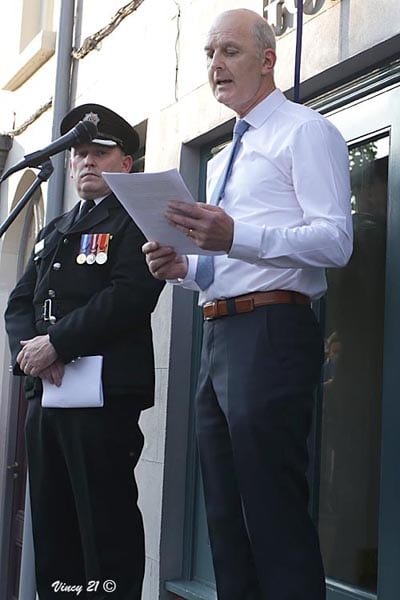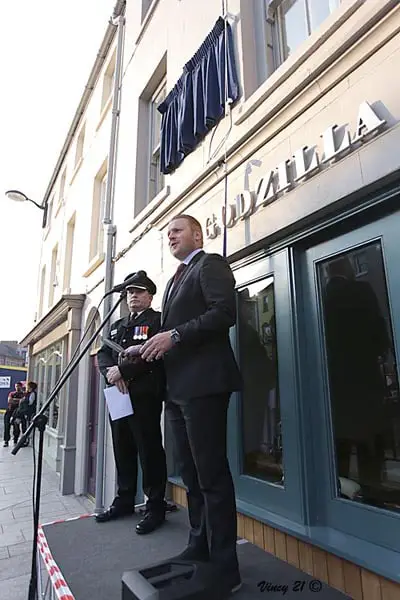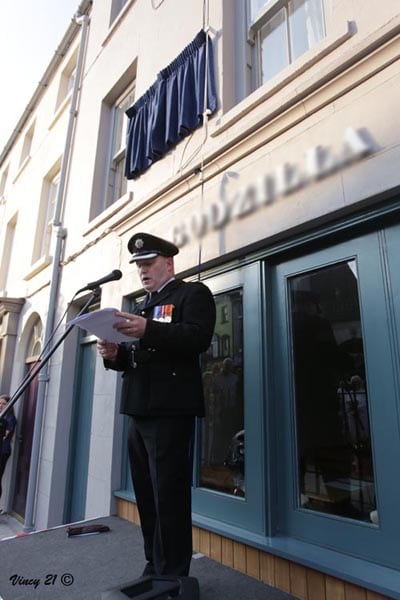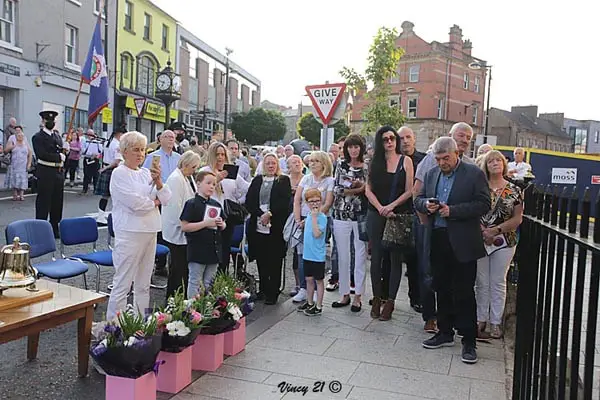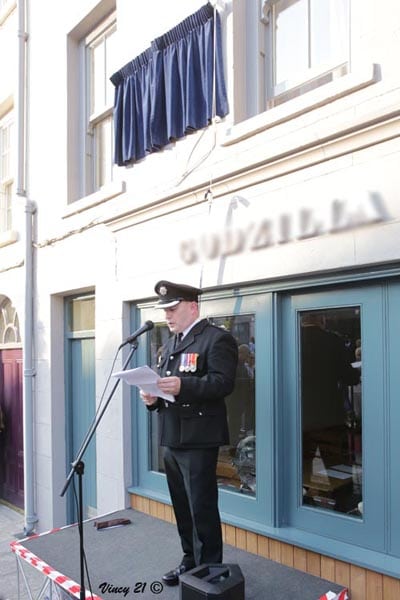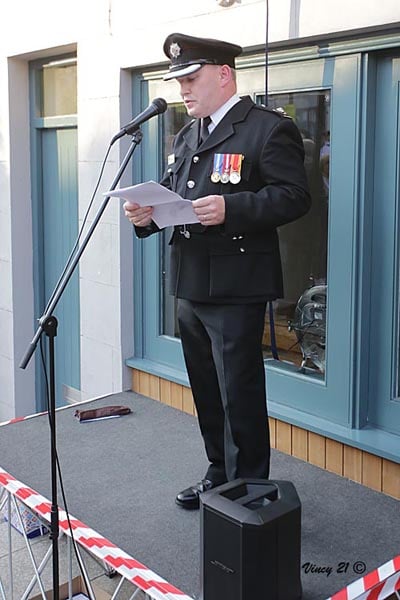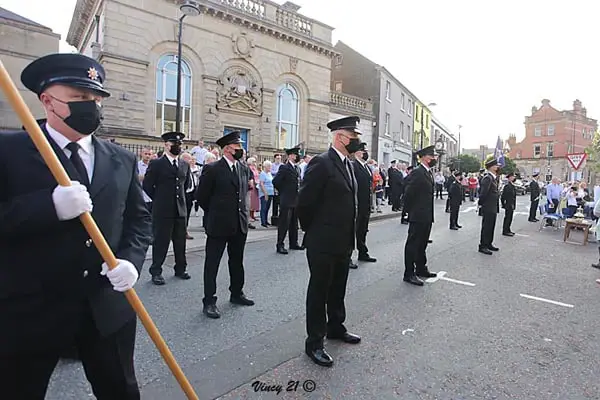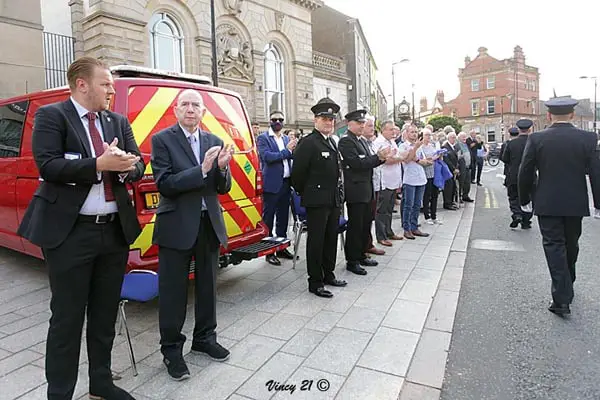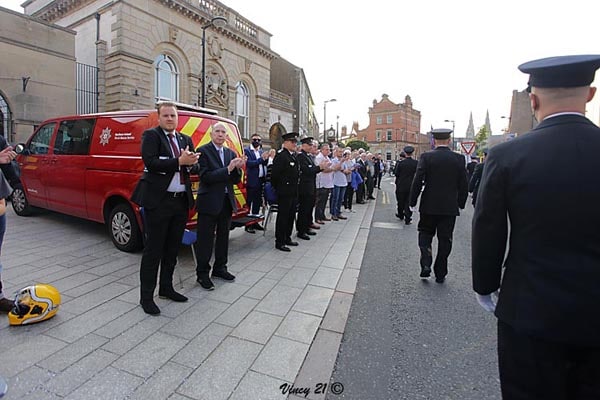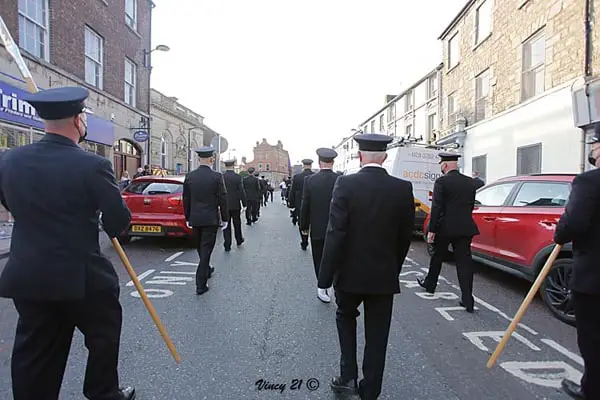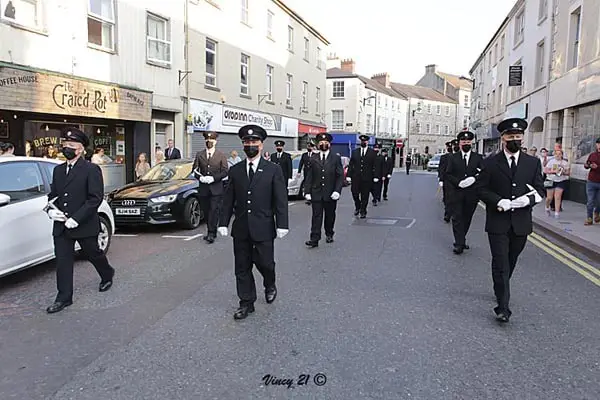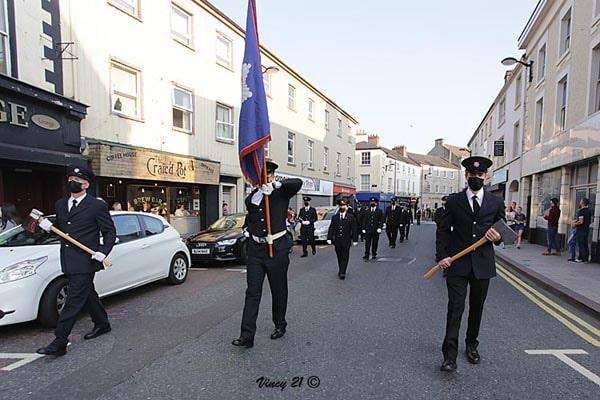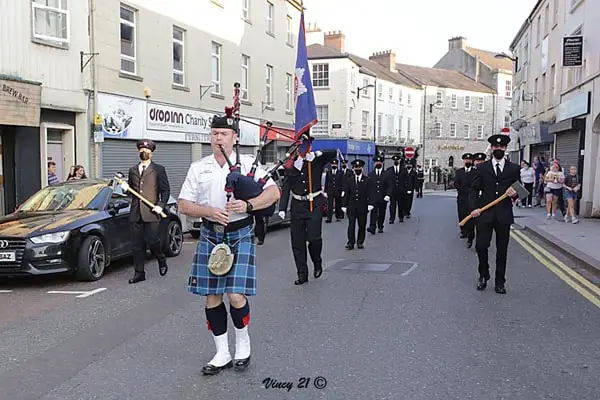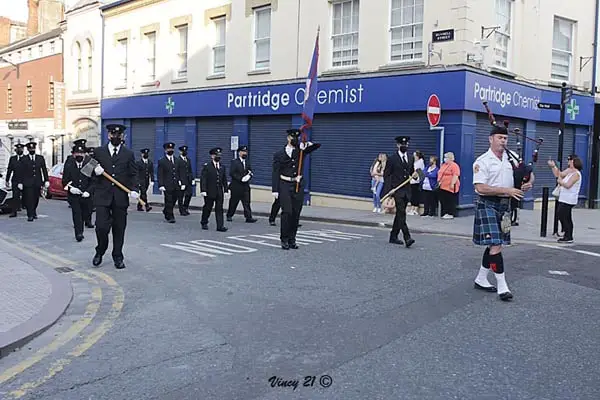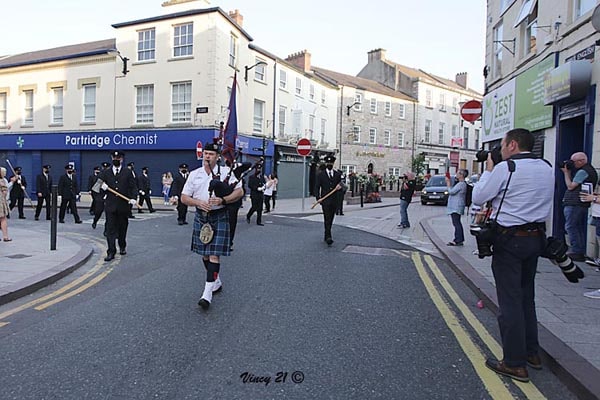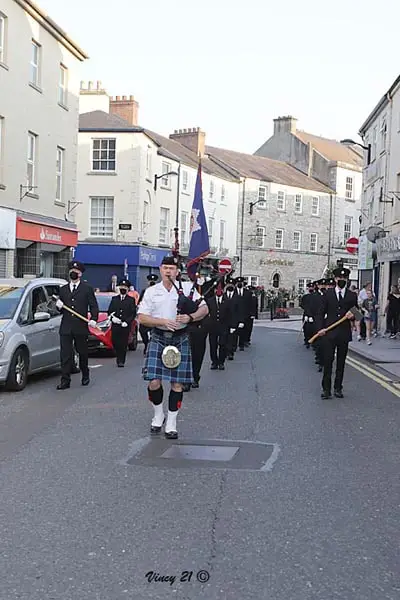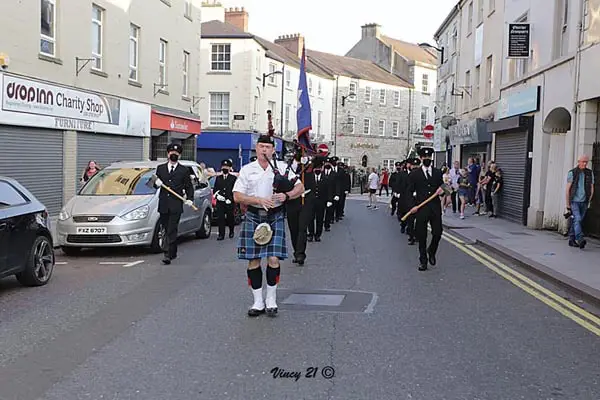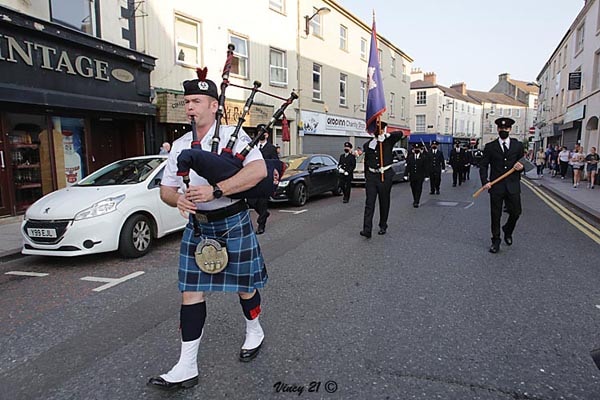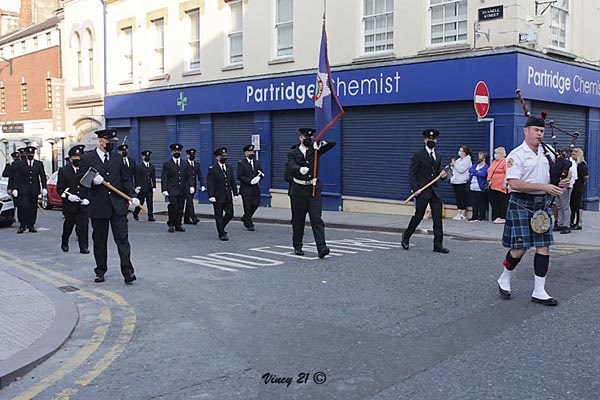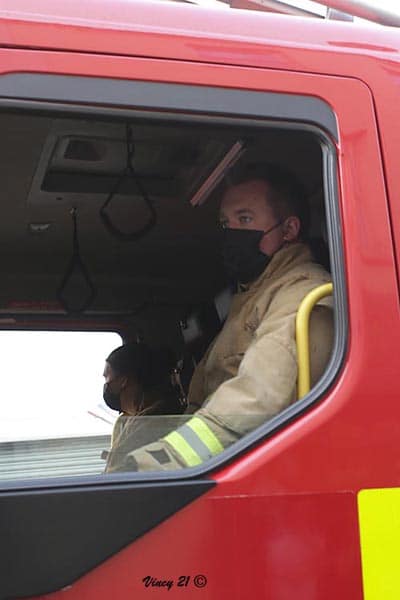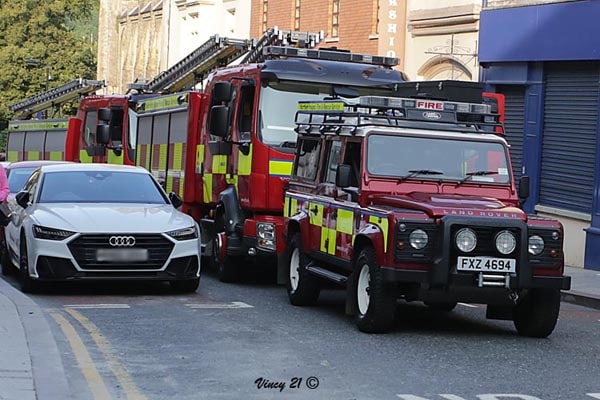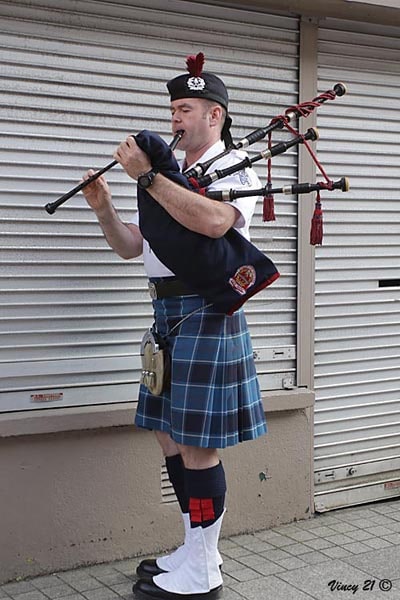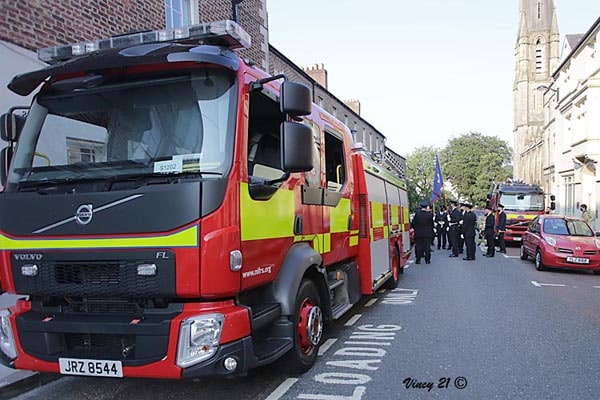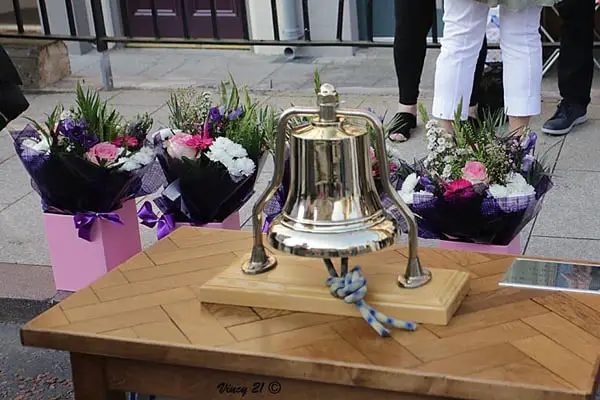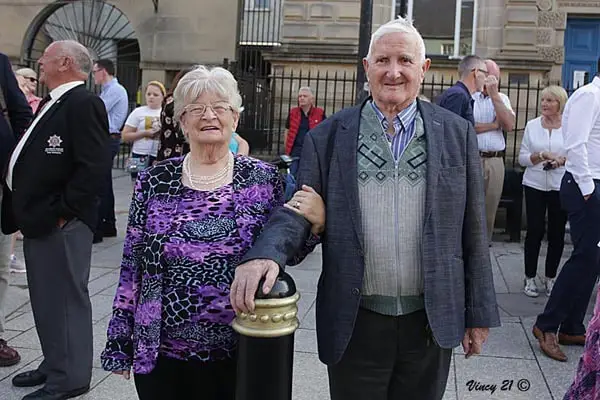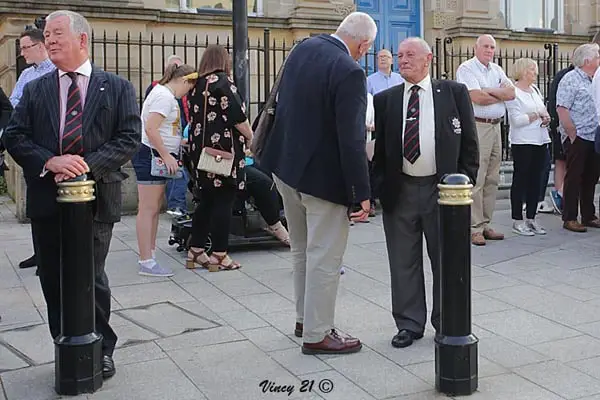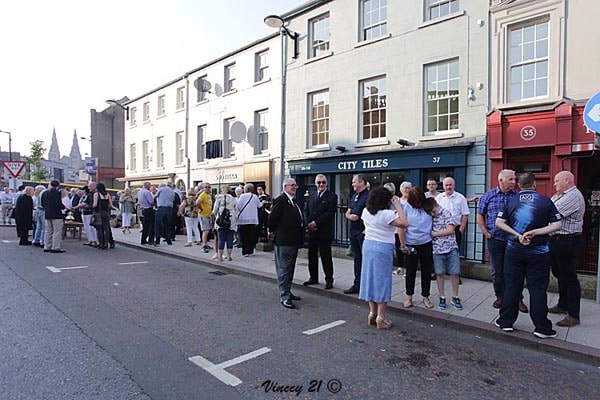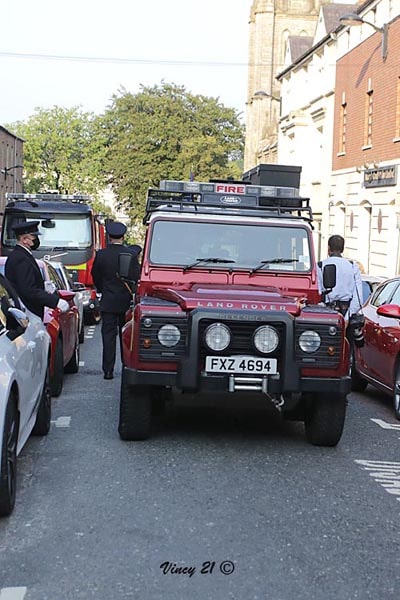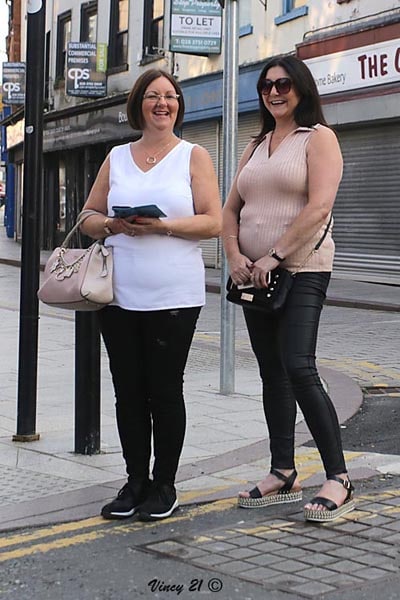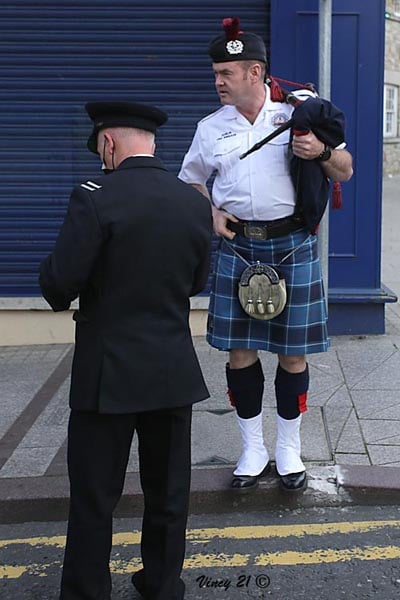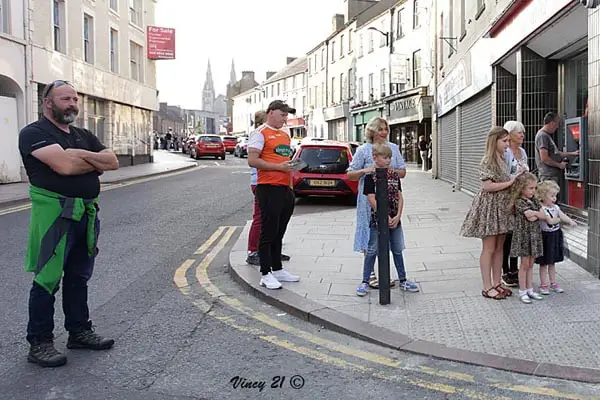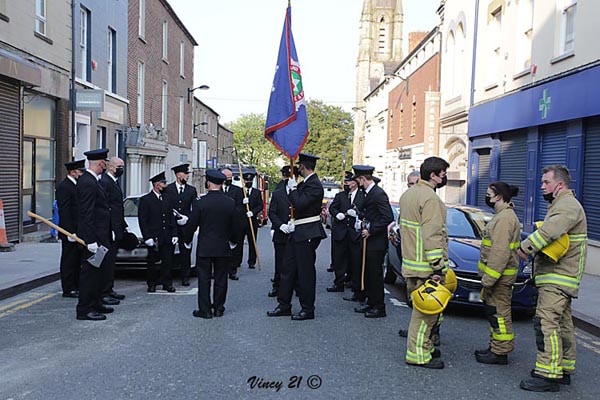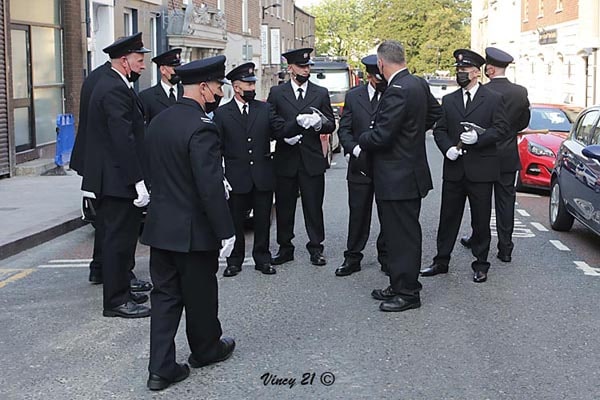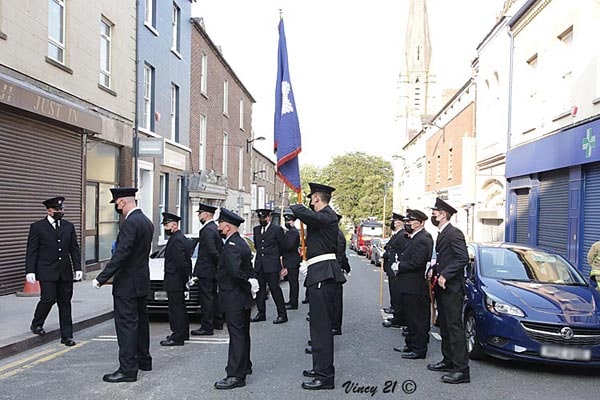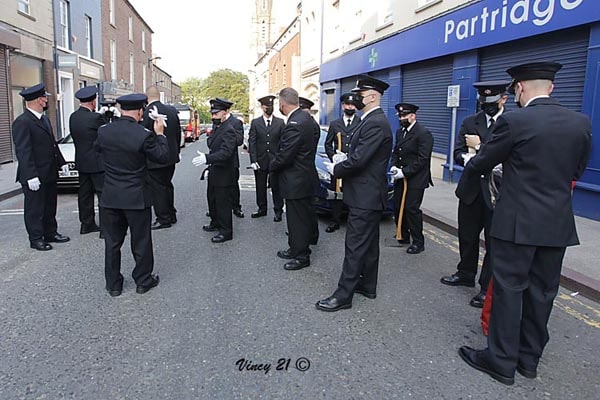 Sign Up To Our Newsletter