With an official unveiling still some weeks away, residents got a first glimpse of the impressive restoration of one of Armagh's most prominent and historic sites following the removal of scaffolding this week.
No 1 Seven Houses has risen from the ashes – quite literally – 60 years after being destroyed in a devastating fire.
The plot, which lay empty ever since that 1955 blaze was the first house in a row of seven – the other six were unaffected.
No.1 has now been restored to its former glory thanks to an overall £6.3 million investment across numerous city centre sites. The construction for this project alone cost in the region of £1million and was undertaken by Moss Construction.
And it's fair to say, the transformative work on the iconic Georgian building, created in 1770, has been well worth it, breathing new life into this part of the city.
Up to 15 iconic buildings are being sympathetically restored across the city centre under a five-year Townscape Heritage scheme in a partnership project supported by The National Lottery Heritage Fund, Armagh City, Banbridge and Craigavon Borough Council and the buildings' owners.
One of the oldest cities in Ireland, Armagh is famous for its Georgian façades and listed buildings which are instrumental in giving Armagh its distinctive, unique and historical feel.
Speaking last year, Colin McKee, who owns No 1 Seven House on Upper English Street, said: "With the support of The National Lottery Heritage Fund and ABC Council, the project to restore No. 1 Seven House will have a positive impact on this part of the city while preserving and protecting Armagh's built heritage."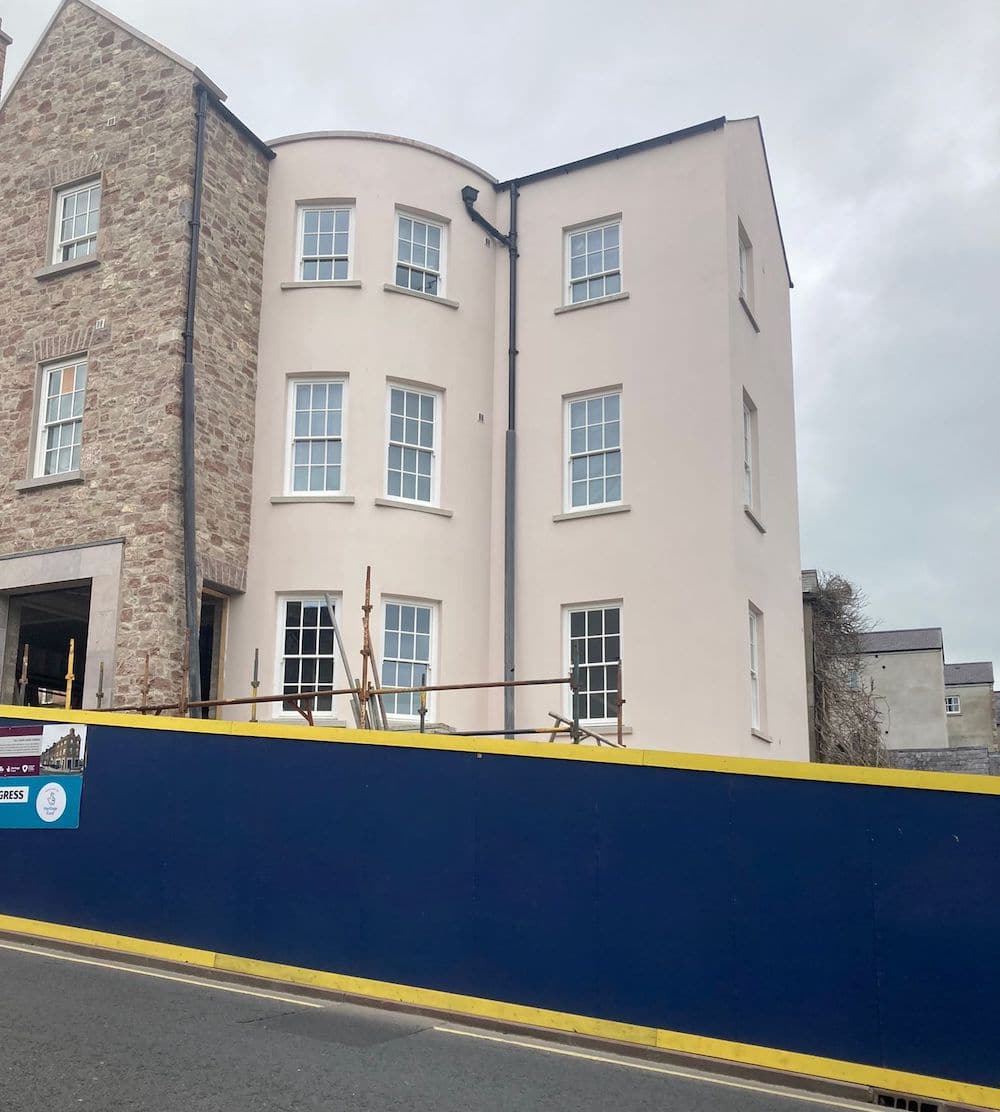 The proposed new uses for the rebuilding of No 1 Seven Houses includes two commercial units on the lower and ground floor levels. In addition there are two, two-bedroom spacious apartments on the first and second floor. There will also be a large area to the back of the building which will be used for service vehicles.
Work has also been carried out at 6 Barrack Street, which is now Sojourn Coffee, as well as 10 Barrack Street.
Elsewhere, work is ongoing at 33 Upper English Street, which os better known as Armagh County Club – an exclusive private members club.
In 2018, Armagh I reported that plans were lodged for the building to facilitate use as a boutique wedding reception venue.
Sign Up To Our Newsletter