A Dungannon teenager and his girlfriend have set the bar high when it comes to arriving at formals in style.
Ethan Sherry and Shannon Convie, from Maghery, touched down in the car park of Armagh Rugby Club by helicopter last Tuesday, creating a bit of a stir and certainly turning more than a few heads.
However, Ethan, who obtained his pilot's licence two years ago, on his 17th birthday – becoming one of the youngest people in Northern Ireland to do so – wasn't at the controls this time.
He left that to a friend so that he and Shannon, who has just finished her A Levels at St Catherine's College in Armagh, could make the onward journey by coach to Monaghan for the school's formal.
Last Tuesday also happened to be Ethan's 19th birthday so it was a double celebration.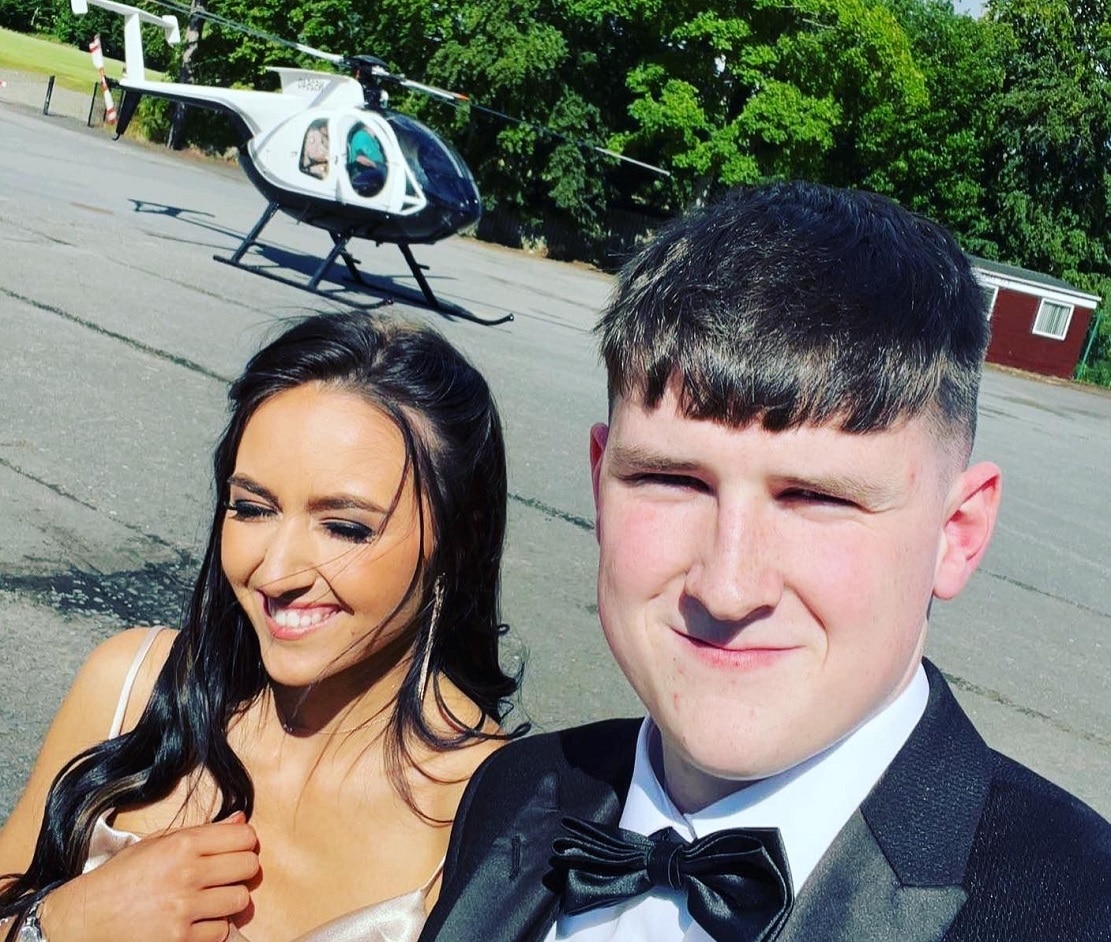 He said: "It was good craic. When I first mentioned the idea to Shannon, she was 100 per cent behind it. She has a big interest in flying anyway. She is going to do aerospace engineering at university in September.
"It was just a matter of getting permission to land in the Rugby Club ground and they were grand.
"I had tried to keep it quiet but a few people knew about it. There were some who arrived by tractor and in fancy cars but we were the only helicopter!
"It was a great night and we stayed down for a few extra days just to make a break out of it."
Sign Up To Our Newsletter