An Armagh woman who is celebrating her 30th birthday by doing 30 challenges, including confronting deep-seated fears, has spoken of the buzz she has got from taking part in her first stage production.
Gráinne O'Neill had always loved singing and musicals but lack of confidence and anxiety held her back.
Plus, she thought that at the age of 29, it was too late to start treading the boards, and that people would laugh at her "lack of talent".
However, when a friend suggested auditioning for a Craic Theatre production as one of her 3o things to do, she could not turn it down.
Last October, she turned up at the theatre in Coalisland, full of nerves, for the audition for '9 to 5' but has been amazed at how much she enjoyed it.
As a member of the ensemble, she found herself acting, dancing and singing to packed but appreciative audiences.
And her message to other people is that it's never too late to try something new.
It was last year when Gráinne decided to embark on her 30 for 30 idea to celebrate her big birthday on October 10.
"I thought I would make it something positive because society makes you feel you have to have a house and kids and husband and all kinds of stuff by that age," she said.
"I'm not doing any of those things. We think we have to achieve all these milestones by a certain time in life and it's not a sprint.
"We are all on our journeys and do different things at different times."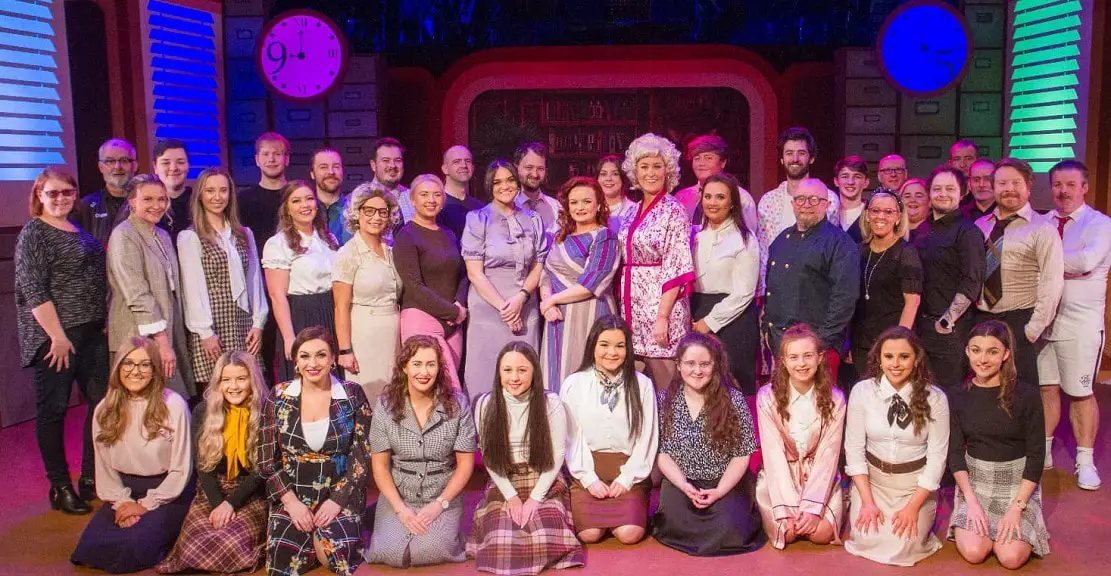 To date, Gráinne has ticked off about about eight items on her to-do list.
She has tried frogs' legs in France and has recently returned from a well-being retreat.
Her list of objectives ranges from making a proper Sunday dinner, riding a motor bike, ice skating (something that always scared her as a child) and holding a tarantula.
She also wants to learn to box, and is planning to get an anxiety piercing – located in part of the ear which is an acupuncture point.
And she is hoping to round the challenge off  in style by doing a skydive in Dubai on or as close as possible to her birthday.
Although Gráinne hasn't decided which charity to support, she is considering a mental health one as she used to suffer quite badly from anxiety.
"A lot of these things on my list represent letting go and surrendering to fear, including the fear of failure," she said.
"I feel the sky dive really represents that as did going on stage and being myself and being there in the moment.
"We are so busy in life, rushing from one thing to the other. Doing something like acting is a form of mindfulness and such a good outlet.
"I would definitely recommend trying something you're afraid of. Overcoming fear is learning to feel comfortable in the uncomfortable."
Gráinne can pinpoint when her fear of failure began.
"There was a school play in P7 and I was to play the trumpet at the side of the stage but I was off sick the whole of the Christmas show due to anxiety and fear," she said.
"That was when the fear first kicked in that you can make a mistake and fail."
Gráinne did manage to overcome her stage fright when she sang in a charity show after losing her mum to pancreatic cancer eight years ago.
But the decision to take part in the Craic Theatre play has been another milestone.
And the true test of its success is that Gráinne plans to tread the boards again.
"I am definitely going back. I love it. It's terrifying but it's the most amazing feeling ever," she said.
Sign Up To Our Newsletter