This is Jamie Dornan like you've never seen him before.
The picture – courtesy of the BBC – is from a scene of his new TV series Death and Nightingales.
Only last month crews rolled into Armagh for the week, as part of the filming for the new BBC show.
Production crews and TV vans were spotted around the city's Church of Ireland Cathedral at the end of July, with a number of high-profile stars spotted in the city.
In this picture Dornan is sporting a waistcoat, necktie and hat while riding on a carriage beside Ann Skelly, who plays Beth Winters.
Set over a desperately tense 24- hour period, it's Beth Winters' 25th birthday – the day she has decided to join the charming Liam Ward (Dornan) and escape from her limited life and difficult and complex relationship with her Protestant landowner stepfather Billy (Matthew Rhys).
As decades of pain and betrayal finally build to a devastating climax, Death And Nightingales is a powerful and gripping drama that follows a woman struggling to control her own destiny and will illuminate tensions that tear both families and nations apart.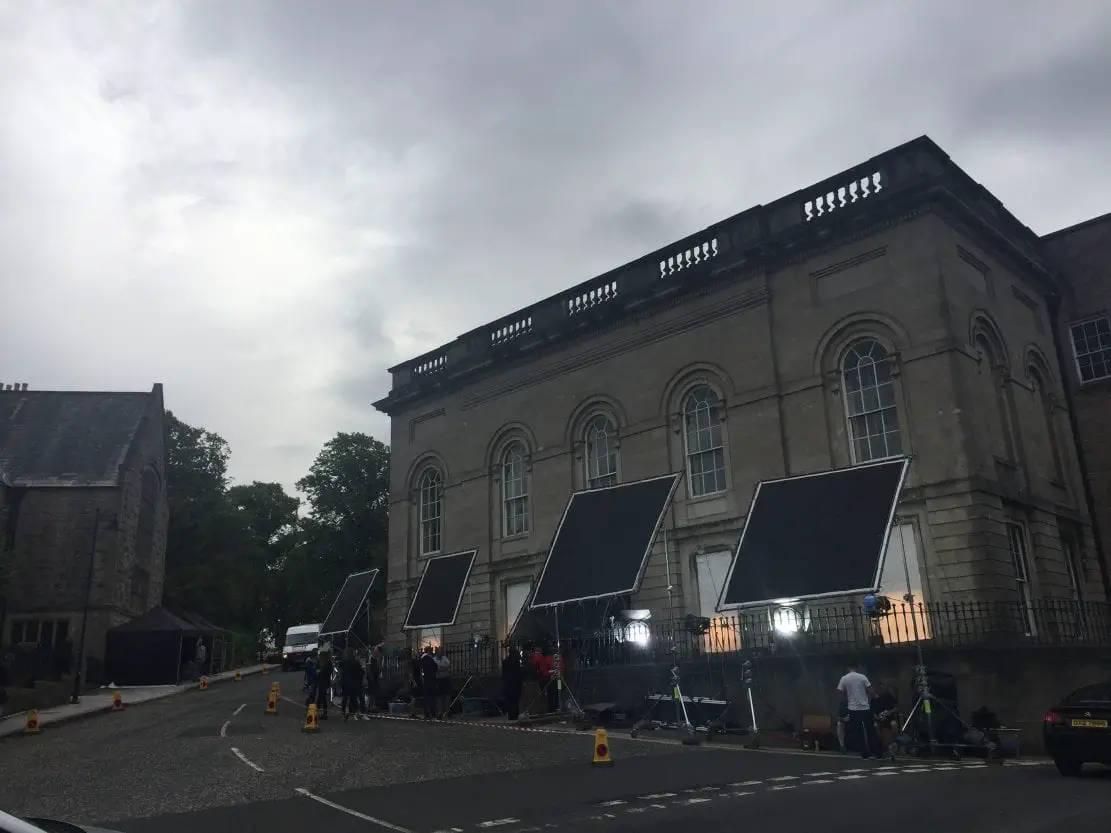 Speaking prior to filming, Jamie Dornan said: "I'm thrilled to be reunited with Allan and his brilliant scripts to play such an intriguing character like Liam Ward and to return to Northern Ireland and BBC Two."
Skelly added: "Playing such a strong character as Beth Winters is truly an actor's dream, and a fantastically intense challenge to be given the opportunity to play.
"And to get to work with such brilliant actors like Matthew and Jamie, and a director like Allan Cubitt, is just surreal to me. I can't wait to start!"
Armagh's Castle Street, Vicars Hill and the Dean's Residence were all used for filming.
Sign Up To Our Newsletter