Two of the driving forces behind Enlighten Hope will appear on Stephen Nolan's Made in Northern Ireland this evening (Monday).
The company creates story books for children undergoing cancer treatments and have been a huge success since its inception last year, winning over 20 awards, including best overall company in Northern Ireland and UK under the Young Enterprise scheme.
They went on to finish runner-up in the European finals.
On the show will be Keady woman Tracy Hughes, who wrote one of the books –  The Adventures of Eva's Hair.
That particular book was inspired by the story of little Eva Tomney who sadly lost her brave battle with cancer. Tracy will appear on the show alongside Managing Director Iveta Liovinaite.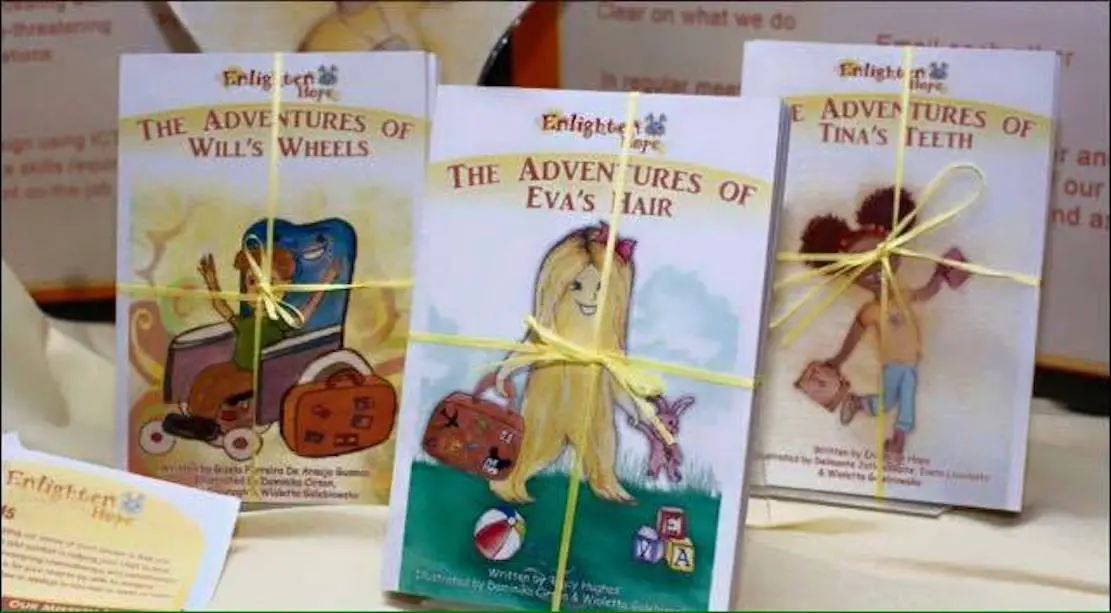 Together they will be discussing the future of Enlighten Hope and the next stages of an exciting enterprise.
With over 4,000 books sold and in excess of £20,000 donated to local charities, the future is bright for this this already hugely successful group.
The show airs on BBC 1 NI from 7.30pm on Monday. Make sure and tune in!
Newsletter
Sign up for our weekly newsletter here.