An Armagh councillor who lost her mum to pancreatic cancer has said the council must "not let people down" after it failed to light up a building as part of an awareness day.
Gráinne O'Neill, an SDLP representative on Armagh City, Banbridge and Craigavon Borough Council,  had asked supporters to meet at the Gaol in Armagh on November 17 to mark World Pancreatic Cancer Day .
However, the building,was not lit up purple as had been previously approved by council.
Just this month, on December 10,  the council again failed to light up the gaol – this time in blue – for TRAP Awareness Day.
The awareness event was organised by Moy mum Megan Kernan to raise awareness of the condition, Twin Reversed Arterial Perfusion.
Her twin daughter Líle died of the condition while sister Éile survived.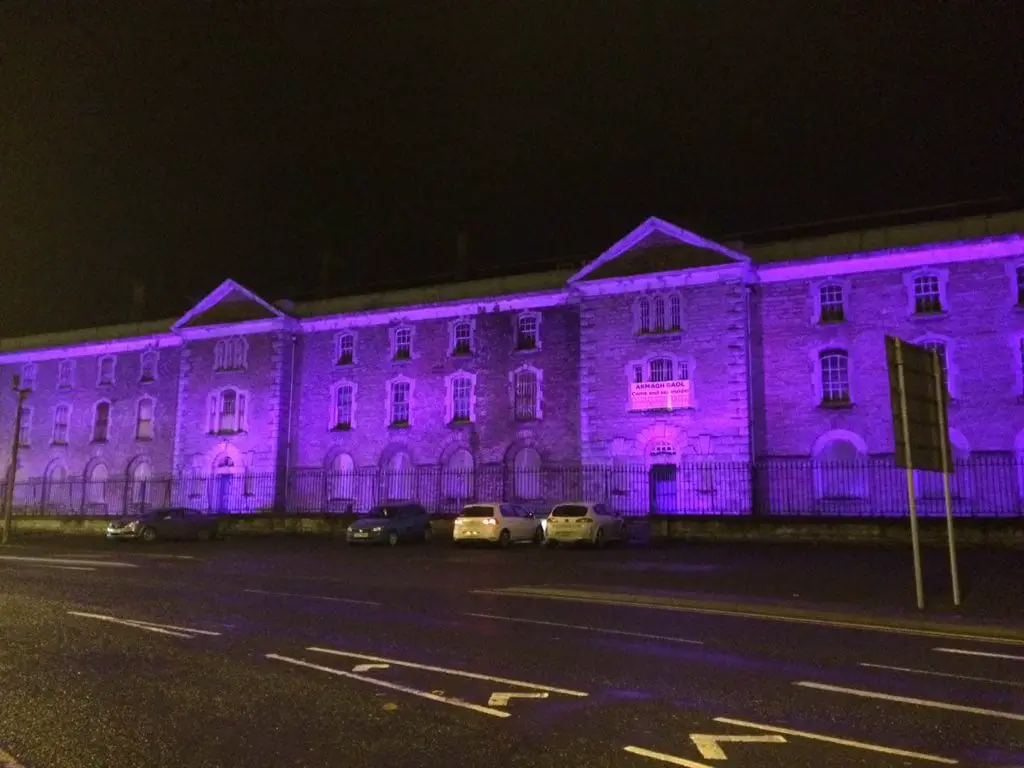 TRAP is a rare condition which occurs in pregnancies of identical twins who share one placenta, and means that one twin cannot survive outside the womb.
In both awareness events, other civic buildings in the borough, including the Palace Demesne in Armagh, were illuminated.
Councillor O'Neill said the light-ups "are so much more than a few lights on a building" and that the council "shouldn't be letting people down".
"They are an opportunity for campaigners, charities, and families to raise awareness of causes close to their hearts," she said.
"So you can imagine the disappointment and heartache when they arrange an awareness event at civic buildings and turn up to see the building isn't lit."
To mark World Pancreatic Cancer Day event, which claimed the life of her mum Anne, aged just 54, Councillor O'Neill had posted up details of the event on social media, inviting people to meet at the Gaol, take photos, share the symptoms and then to walk one lap of the mall together.
At a council meeting on Monday night, she raised the issue and asked for reassurance regarding the civic building light-ups.
She added: "I welcome the reassurance from council and I look forward to a report coming back to committee in due course."
Sign Up To Our Newsletter