An Australian, a Tyrone man and a horse cart full of coffee; how a global pandemic and redundancy led to a quirky mobile café in an Armagh business park.
Coffee Alchemy is the joint venture of Melbourne native Dean Skinner and Newtownstewart man Kevin McSorley.
Situated – Monday to Friday – at the Armagh Business Park on the Hamilstonsbawn Road, we at Armagh I can admit to having sampled most things available over the last number of weeks – and we're not finished yet!
We caught up with Dean to find out how he ended thousands of miles from home, how the business came about and his plans for the future.
Born in Australia's south-east coast, at the age of 19, a young Dean decided move to Brisbane for all-year-round sunshine, but little did he know, five years on, he would end up in a much more temperate climes.
It started when he met his now wife Cait O'Toole, from Ballymacnab, in Australia – who it would appear was searching for that same year-round sunshine herself.
Dean explained: "Cait was meant to be staying in Australia for a year, or possibly two, but that ended up turning into five; then she wanted to come back home. Her sister had just given birth and I think that she didn't want to be the aunt who was never there, sending presents from the other side of the world."
The initial plan for the couple had been to return Down Under after about five years, but eight years later and the Aussie now calls Ireland his home.
But it was not always that way for Dean who, when he first arrived he "absolutely hated it, I just wanted to go back", he freely admits. Sunshine – or lack thereof may have played a part. But in time Dean began to thaw and eventually warm to it – maybe not in the literal sense though.
He got stuck into his work, taking up a job with McGee's in a product development role, before venturing into a similar position with Deli Lites. But with the outbreak of Covid-19, Dean, like many others, faced redundancy and the question of where to go next was front and centre of his thinking.
Dean had met Kevin – the second part of this dynamic duo – under unusual circumstances, through the Belfast Redbacks Australian Rules Football Club.
Even more surprising – given their business – was the fact Kevin didn't start drinking coffee until about three years ago.
"It wasn't until he had his first child that Kevin started to enjoy coffee – now he's infatuated with it," said Dean. "We are just two very similar lads and we got on straight away. We had been talking about going into business for a while, and like everyone says, there is money in coffee, so with everything that was happening we just sort of bit the bullet and took the plunge."
Alas, the horse cart was born. It may have been a case of the cart before the horse but the unconventional approach – and portable nature of their business – seems to have worked.
"We didn't really want to have ourselves set in one space; if you get that totally wrong you are stuck with the lease and the equipment and everything," Dean explained. "You are also not always guaranteed footfall if you are stuck in the one area, so that was the thinking behind it.
"The horsebox came about from just looking around. I knew I guy from Crossmaglen; I knew that he had one so we went and had a look at it and we just fell it love with because of that quirky look."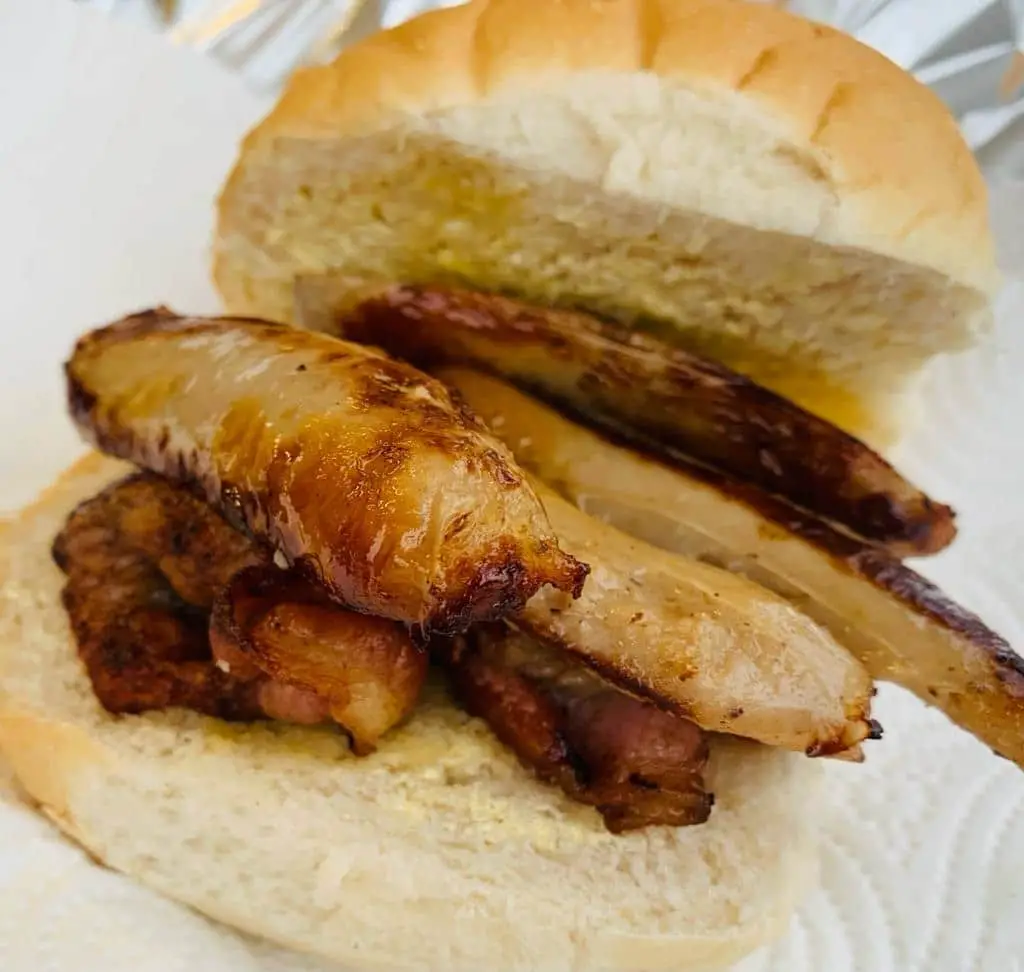 Initially, it had been the pair's plan to set up at weekends for sporting events but stricter restrictions on match day attendances put a halt to their best laid plans.
The operation then moved to a car park adjacent to O'Toole's Bar in Ballymacnab, which is owned by Dean's in-laws, and while it proved popular with locals, it wasn't a long-term fix.
"It is a main road to Dundalk; we were trading there just to find our feet but people just fly up and down that road. There was not many stopping, but we did get good trade from the locals which was nice."
The pair then caught wind that the Armagh Business Park was interested in having them set up there. Dean said they jumped at the chance.
"They have been really helpful; they sorted us out with electricity so we didn't need generators and have been really pushing it out there," he said.
"It has really been great so far building relationships with those in the business park and sort of creating a community feel.
"Hopefully within a couple of years we will be able to open a second and a third, but for the moment it is quite tough, we just want to stay afloat until Covid passes.
"We just hope that it grows and word gets out, so that we have people actively coming from elsewhere to the business park for their lunches and coffees."
As a chef by trade, all of Dean's soups are homemade from scratch with fresh ingredients, prepared the night before.
Alongside this are toasties and traybakes, which are from a local bakery Dean previously did development work with.
"I designed the traybakes," he continued. "So I know they are made with the freshest ingredients. They are using butter instead of margarine, they are using Belgian chocolate so it is more high end."
On top of all that there is also the Friday bacon and sausage baps which are already an Armagh Business Park favourite.
If you would like to see what is on offer you can check out Coffee Alchemy on Facebook or Instagram, alternatively you can find them at the Business Park Monday to Friday or at Cookstown market on a Saturday.
Sign Up To Our Newsletter