The Paint Shop, Armagh, has always been known for and continues to provide inspiration, colour expertise and design ideas for interior decorators, architects and budding DIYers alike.
The shop with its small, understated exterior is a treasure trove of design and experience offering a distinguished palette of styles and colour.
With wallpapers found in some of the most prestigious properties around the world, the Paint Shop are stockists of the world's leading brands of wallpapers, including Sanderson, William Morris, Casadeco, ID designs and Erismann.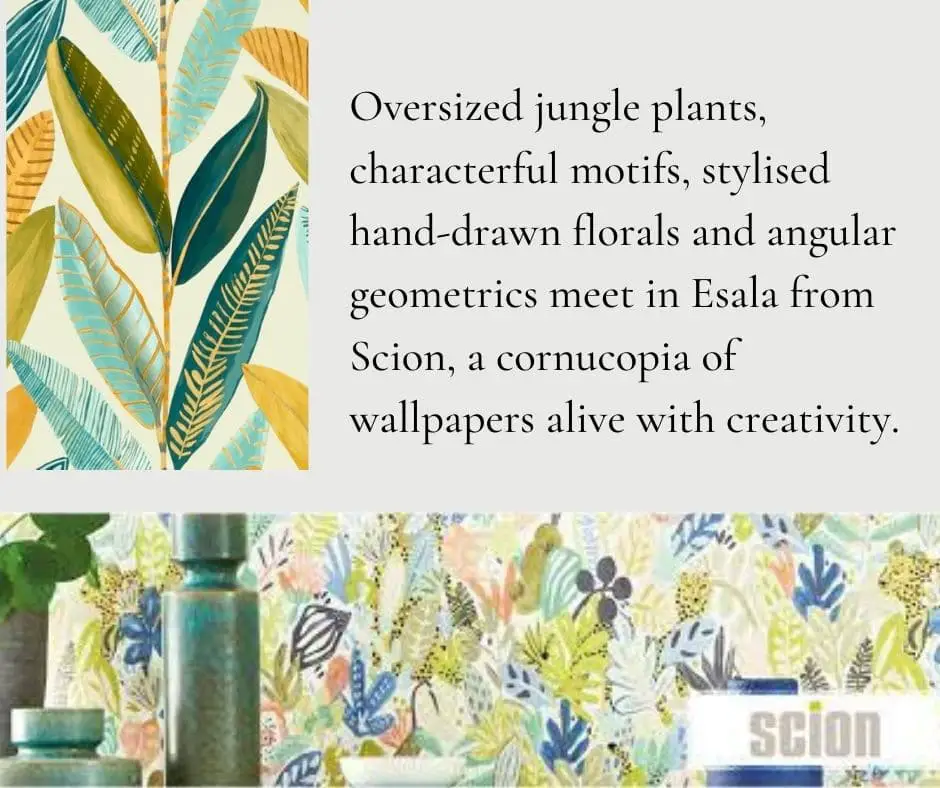 Sanderson Wallpapers offer the world's widest choice and the ability to update any room with the beautiful selection of wallpaper styles in their range. The collections are cheerful, bold and surprising.
Offering everything from powerful plains to ultimate showstoppers, the team will help you piece together a work of art.
"We're here to help you bring your walls to life with beautiful wallpaper and we can mix thousands of colours to match any textures and patterns.
Some of the trends for 2021 include Cottagecore and Contemporary country.
Due to the events of 2020, Cottagecore, nostalgia and the need for comfort are all here to stay. We have changed how we live in our home and ultimately how we feel about them.
Cottagecore started off as very simplistic but is now being mixed with touches of glamour to create a luxury traditional style basically it's a cuter version of Rustic Vogue by encompassing a mixture of traditional and digital printing techniques.
Contemporary country is more about warm amber tones and mellow meadow prints and a mix  of muted colours with folksy and characterful prints for a more modern country kind-of-vibe.
The Potting Room Wallpaper Collection by Sanderson HOME celebrates the art of gardening in all its forms, from the humble garden shed and window box to the rustic allotment and kitchen garden.
Wildlife, flowers and foliage, along with trusty garden tools all feature in this delightful collection of eleven wallpapers. The designs have a hand-crafted feel and are a mixture of standard and wide-width, making it easier than ever to bring the joy of the English garden into your home.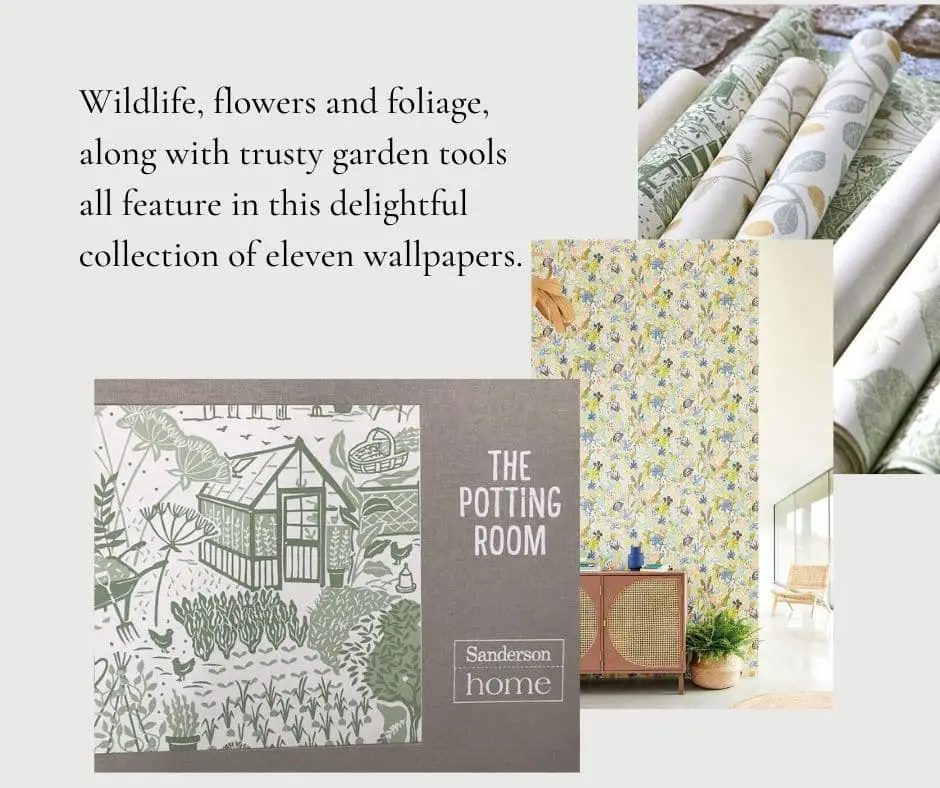 The Paint Shop, Armagh can help you achieve all these looks as well as more earthy grounded styles or classic traditionalism.
From day one, customers have fully embraced the store for its incomparable offering of premium products and services, as well as the convenient city centre location with on-street parking.
Never resting on its laurels, continually upgrading product offerings to give homeowners, architects, designers, and paint/coating professionals a unique buying experience.
Boasting a wide array of the finest products for a variety of applications, the stores specialists team provide expert advice to customers, ensuring their total satisfaction.
Follow on Facebook, visit the website or call in store at 20 Barrack Street, Armagh.
Read more on The Paint Shop, Armagh HERE
Sign Up To Our Newsletter