An Armagh minister has called for action to be taken over parking outside the Armstrong Primary School.
The Rev Rowan Zeelie, minister of Armagh's Abbey Street Methodist Church, fears that a tragedy will result unless something is done – and done now.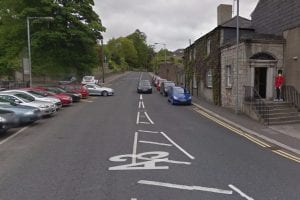 The issue of parking outside the city-based school has long been a cause of concern.
Now the Rev Zeelie wants something done to ensure the safety of local children once and for all.
He has contacted the PSNI in Armagh via their Facebook page regarding cars parking illegally on the pavement on the opposite side of the road from the school.
In particular, he refers to the lower end of College Hill, towards the Mall and the corner where the Royal Irish Fusiliers Regimental Museum is located, and the double yellow lines where the pavement narrows.
Asking for action via Facebook, Rev Zeelie reported: "Once again today we had to walk with the children in the busy road to get around cars.
"I am asking that something please be done before a child is hurt or worse – either by trying to walk in the road to get past the cars or by these cars reversing off the pavement.
"This is a problem that has been ongoing for too long."
Have you experience of the situation outside the school? Is the same thing happening in other areas?
Sign Up To Our Newsletter