A high-quality short break respite facility for those with the most complex needs is needed in the Armagh and Newry area, according to one MLA.
The SDLP's Justin McNulty met with representatives of the Southern Health and Social Care Trust to discuss Short Break services at Carrickore in Newry and Oaklands in Armagh.
During that meeting he pressed on the matter of a regional facility, given that many local families travel as far as Kildare, and even Scotland for help.
"Over the last number of years I have been working closely with families of service users at Carrickore in Newry and Oaklands in Armagh," Mr McNulty explained.
"There have been a number of challenges and disruptions to the service at the facilities as the service sought to meet the demand from a range of service users.
"Thankfully the service has stabilised and this is in no small measure down to the strong relationship that has been built up with the carers support groups in both facilities.
"Notwithstanding that both services have had difficulties in recruiting staff, a problem faced across the health sector, however, I know the Trust are making every effort to boost the staffing complement on an ongoing basis."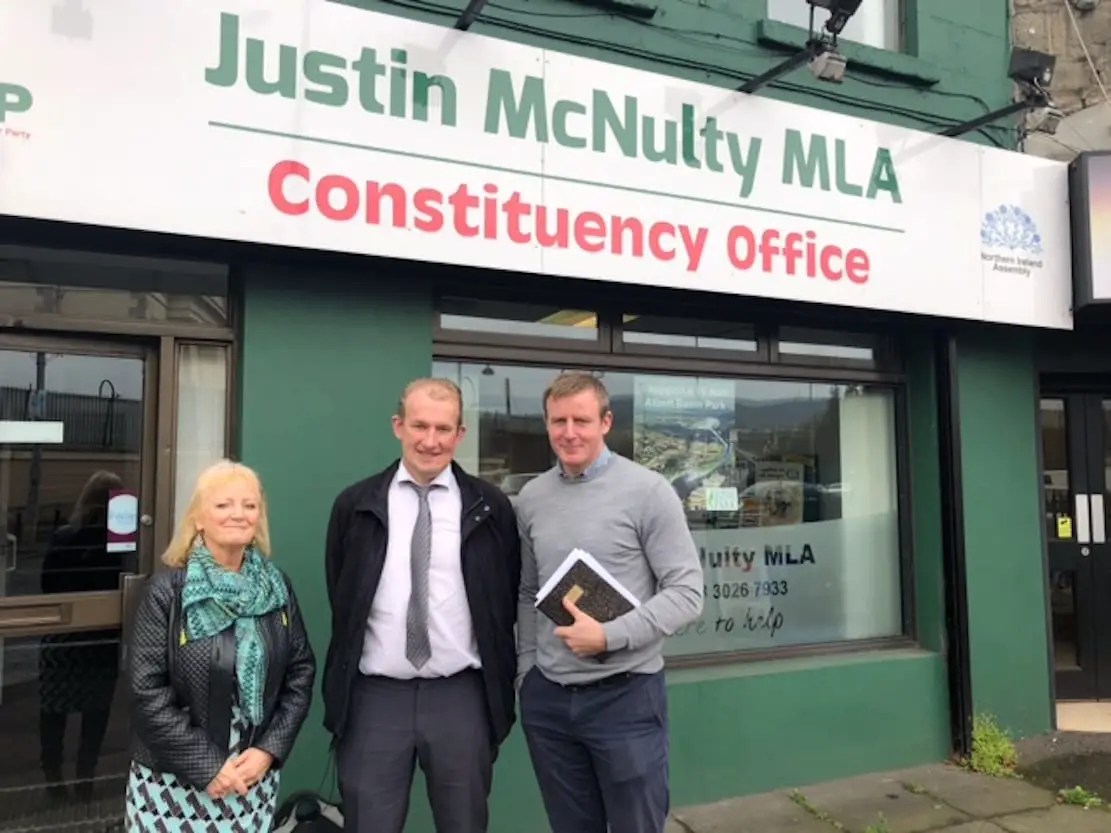 He added: "I did use the opportunity during our meeting to press for a regional facility for the most complex cases.
"These young people and their families deserve a high quality short-break/respite service locally.
"It is totally unacceptable that some of these families have to use facilities in Kildare and Scotland.
"I have raised this issue with the Permanent Secretary on a number of occasions and have been advised that a policy direction in relation to this area of work is awaiting Ministerial approval.
"The services provided at both Oaklands and Carrickore are invaluable to the families who use and rely on those services.
"Families find it very difficult and frustrating if their scheduled care is cancelled and I hope this will only happen on an exceptional basis.
"I want to commend the staff in both facilities who provide wonderful care for users. I've had the pleasure of visiting them and will continue to work with them and the support groups in the time ahead."
Sign Up To Our Newsletter