Personalised Christmas baubles in memory of little May Rose Gibney – who passed away in October just six months of age – are being used to help other grieving parents in their time of unimaginable loss.
May Rose had battled a rare brain condition called Encephalocele, a form of spina bifida, defying doctors and specialists alike with her fight
A community rallied round in support of mum Annalee and the Gibney family.
May Rose underwent surgery in Oxford early in August.
She surprised all with her determination and her fight, but lost her brave battle in October.
Mum Analee has taken great comfort from her family and the entire community.
And she has wanted to do something to help others in May Rose's memory – a permanent legacy for her darling daughter taken from this world much too soon.
As so many had done so much for her, she used some money donated from the public to help children at the hospital where May Rose underwent surgery.
This included a cuddle cot which allows families to create that important bond with their baby before laying them to rest.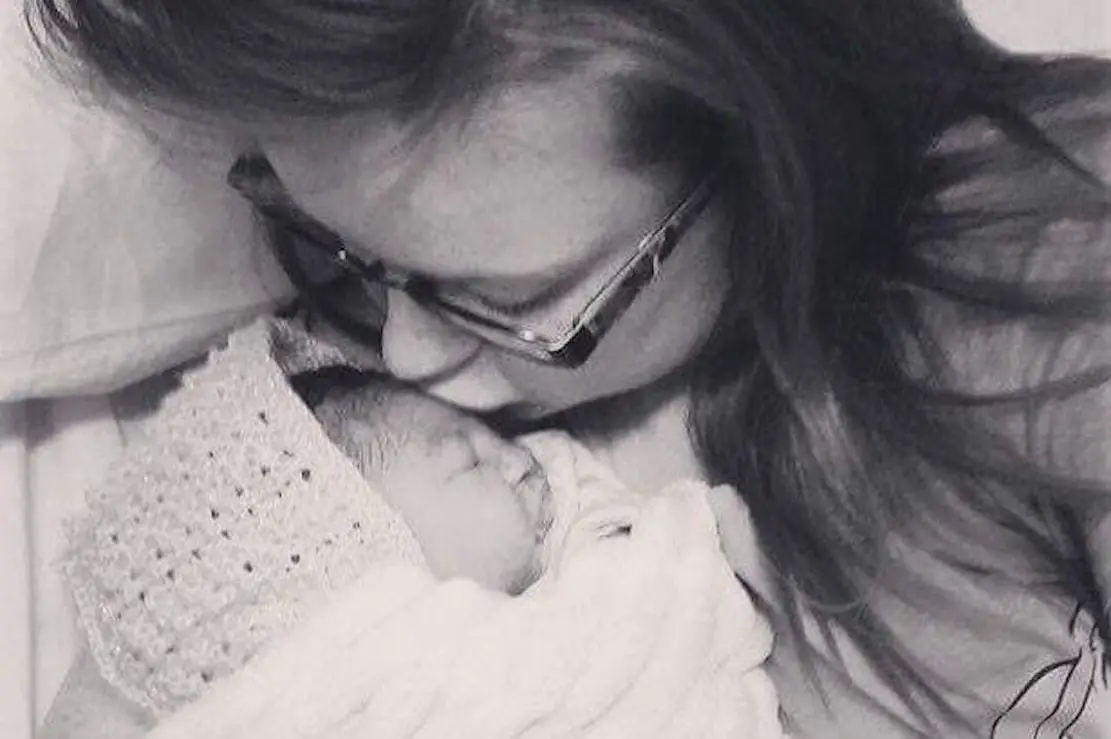 The remainder – together with money from the sale of baubles – has bought the cuddle cot, which will have a tiny plaque bearing May Rose's name.
Personalised baubles meanwhile will also buy a cuddle may, which Annalee says will also help parents "who have to go through the tragic ordeal of losing a baby".
The idea came from designing baubles for close family and friends in memory of May Rose, and her grandmother Flynn, who passed away on the day of May Rose's month's mind mass.
She has been overwhelmed with the response.
Analee told Armagh I : "I thought it would be a nice gesture to have them around the trees at Christmas.
"I just happened to put up a status to see if anyone would like one in May Rose's memory and the private messages started coming in.
"The May Rose Baubles have been a great hit, and I also started doing a few personalised ones, they were also big.
"The money for the cuddle cot has come from the fundraising people had done over the  six months of May Rose's life.
"When May Rose was in hospital in Oxfordshire we also donated to the wards and people that helped us. Each ward had a 'Wish List' for the kids; this was from Amazon and stores around Oxford.
"So the morning of May Rose's surgery when I left her in theatre I went and donated what all that was needed.
"We donated washing baskets, washing powder, quilts and sheets and bits that were needed to the Ronald McDonald House, where myself and family slept for over two weeks while May Rose was admitted to hospital."
The cuddle, meanwhile, has also already been purchased and is in the process of getting ready for delivery.
Annalee continued: "This will have a wee plaque on it with May Rose's name. Without a cuddle cot, I wouldn't have got the time I needed to say my last goodbyes to May Rose.
"Cuddle cots and snuggle mats are so much needed in the communities.
"Every week there is a parent losing their baby, whether that be from still birth, neonatal death or unexpected, this happens.
"I've offered to help another lady I met through May Rose's passing on raising the funds for a snuggle mat. This will also be her second snuggle mat; she's fundraised over the summer and donated a cuddle cot to the hospital.
"She also went through what I have; when her beautiful daughter was born she passed away. I was fortunate to spend six-and-a-half blessed months with May Rose, where she was not.
"She has been doing raffles etc, and I've been doing the baubles and favours in memory, as every little penny helps."
The cuddle cot will based at McConville's Funeral Home in Crossmaglen but will be 'floating' – in that all local funeral directors can access it upon request when needed and have it returned to Crossmaglen afterwards.
Analee added: "I chose this funeral home as this is who my family would deal with for bereavements and the community up that way has really gone beyond helping us in our journey.
"So this is how May Rose and our family give back to these wonderful people.
"Dealing with the death of a baby or child is incredibly difficult and bereaved parents should be given the option of spending time with their precious baby. Providing family time through the use of a cuddle cot is internationally encouraged by midwives, bereavement practitioners, neonatal and still birth charities, and doctors.
"A cuddle cot allows the families to create that important bond with their baby before laying them to rest at their forever bed. Whether that's changing his or her clothes one last time, changing nappies, taking photographs, footprints or handprints or simply just staying close by, this helps families in dealing with their loss."
Analee is determined to continue to help families in need in memory of her baby girl.
You can keep up to date with all that is planned by LIKING the Facebook page May Rose Gibney's Journey.
Sign Up To Our Newsletter