We are all familiar with the infamous Sweeney Todd: The Demon Barber of Fleet Street.
The horrifying, blood-thirsty coiffeur, who dispatches his victims by pulling a lever as they sit in his barber chair.
Well, he is nothing compared to Armagh's  'NotWise': The Demon Barber of Lower English Street.
Eh?!
Urban legend has it, 'NotWise', a villainous clown which haunts this part of Armagh city, only comes out once a year.
On the 31st day of the tenth month, Not Wise, a far out cousin of Pennywise – the main protagonist in the Stephen King novel IT – comes out to terrorise young children as they enter through the doors of number 37, looking a fresh new hair do.
But legend has it, some children have left with crude bowl cuts, their hair butchered by the fiendish demon barber clown.
If you don't believe us, check out this video below…
Thanks to Mark McSherry, 'The (friendly) Barber', on Lower English Street for sending this our way.
Mark is famed for embracing the Hallowe'en spirit and this year was no different. This time around he decided to forgo the zombie mask (for sweaty reasons) and don the make-up for a more sinister character.
Hope you enjoyed his "acting". Happy Hallowe'en everyone.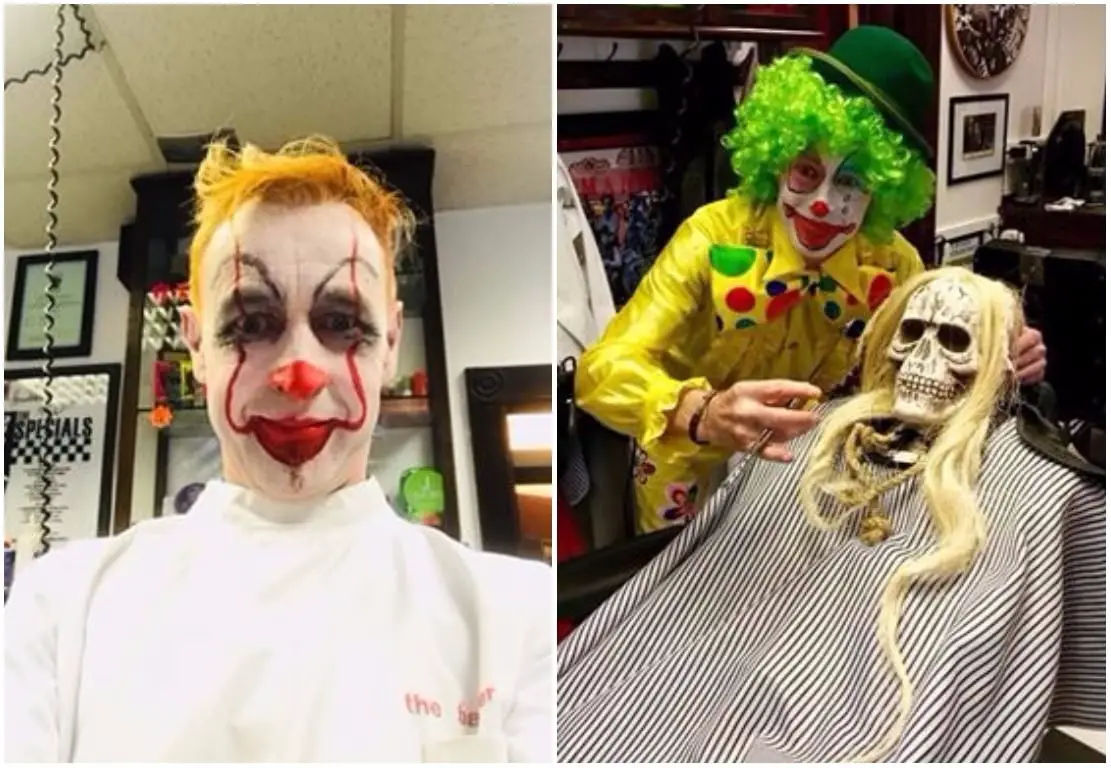 Sign Up To Our Newsletter