An Armagh lady who has devoted a quarter of a century to raising money and awareness of cancer has been honoured at a special reception.
Phil Quinn was joined by friends and local charity campaigners at a function – hosted by Lord Mayor Gareth Wilson – at the Palace in Armagh.
A special cake and display formed part of the reception, reflecting on 25 years dedicated to helping others by raising money and awareness after her own first hand experience.
Lord Mayor Wilson paid tribute to a remarkable and much deserving lady.
"What a tireless campaigner Phil has been over many years and her huge contribution to cancer awareness and services locally has been all the more remarkable given the fact she herself has fought a long and hard battle with cancer over this time," he said.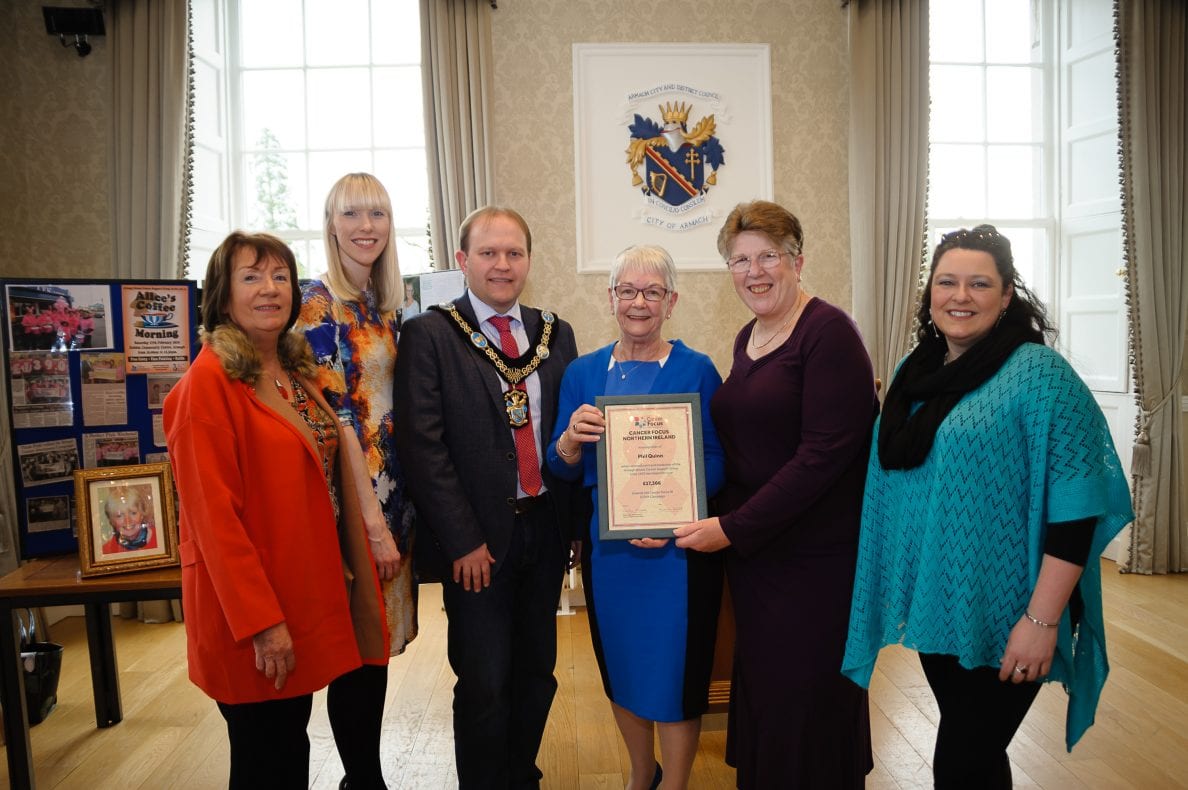 "Having battled cancer on two occasions, Phil has shown not only tremendous tenacity and resolve but she has brought her own experiences, her well-grounded advice and warm heartedness to many others going through treatment over this time.
"Her leadership and dedication has been simply inspirational to hundreds of people, indeed it is so difficult to imagine just how positive and important her work has been.
"I wish Phil and her family well as she takes things a little easier and it was such a great afternoon seeing her family and friends coming together to recognise her hard work.
"Phil Quinn is a real champion in our Borough and is so deserving of recognition, well done Phil."
Sign Up To Our Newsletter