A Co Armagh man – landed with a bill for £800 after his vehicle was damaged by a pothole in December – says the crater has yet to be filled in.
And that comes despite an official from Roads Service, he says, admitting that it's "a danger to life".
Eamon McAtarsney contacted us after we reported on Saturday of Tullysaran resident Julie O'Neill's plight.
She had struck a pothole on the Tyra Road, Tullysaran, last Thursday night and had to abandon her vehicle.
When she returned another vehicle had also been grounded as a result of damage.
Julie was facing a bill for hundreds of pounds.
Eamon said he had also suffered damage in the same area and in a similar way in December.
He even offered to help tape the potholes off or highlight them to make other road users aware.
And, while he has now submitted a claim for the costs incurred as a result of the incident, he has not yet received any reimbursement, and his offer to help flag the issue has not been taken up, nor has anything been done to remedy the issue.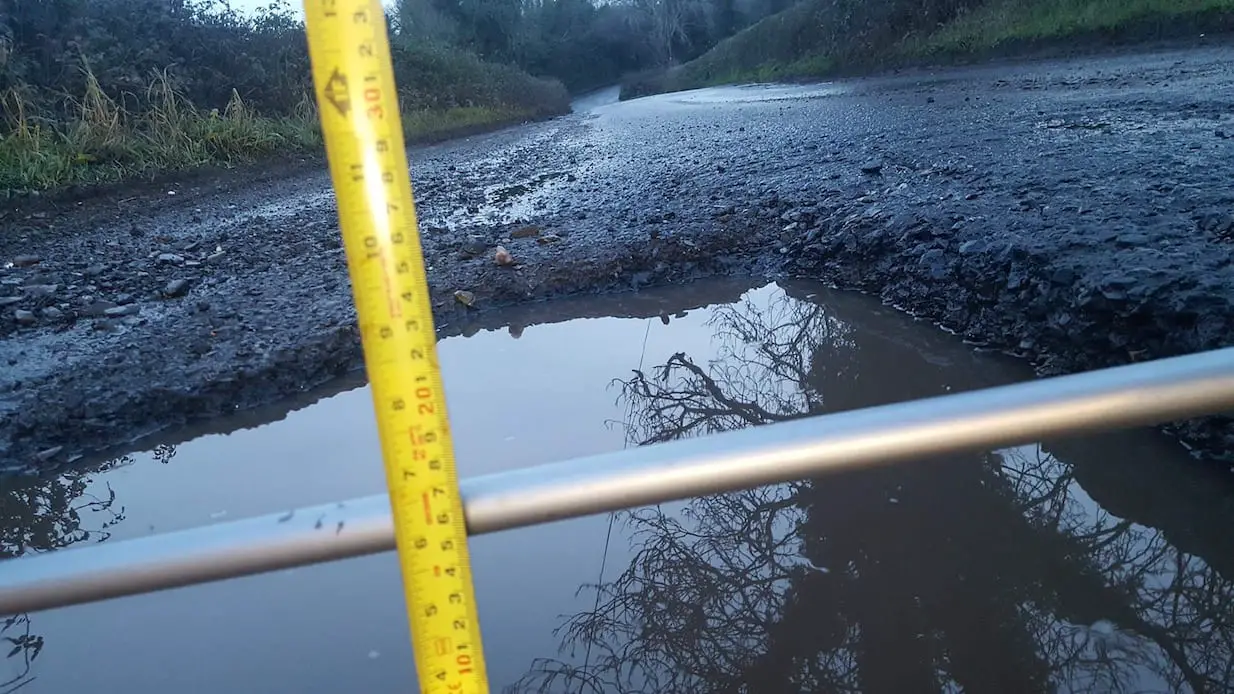 Eamon told Armagh I : "I made contact with the local council and they were very nice and actually told me how to claim from the Roads Service as they too were disgusted with the state of the roads.
"My car had to be picked up by a transporter and major suspension replaced at a cost of £800.
"I actually rang the council several times asking if they would supply me with traffic cones etc to make locals aware of the location and was rang back by someone called Gary, who agreed it was the worst he had seen and would get a crew out that night to repair.
"It is still there as before – and that was mid December!"
Eamon also said the process of logging a pothole using an 'app' is far from easy and when he rang looking for help "one of the ladies sighed as we spoke, as she too wasn't looking forward to the process of doing it when I told her I was having difficulty".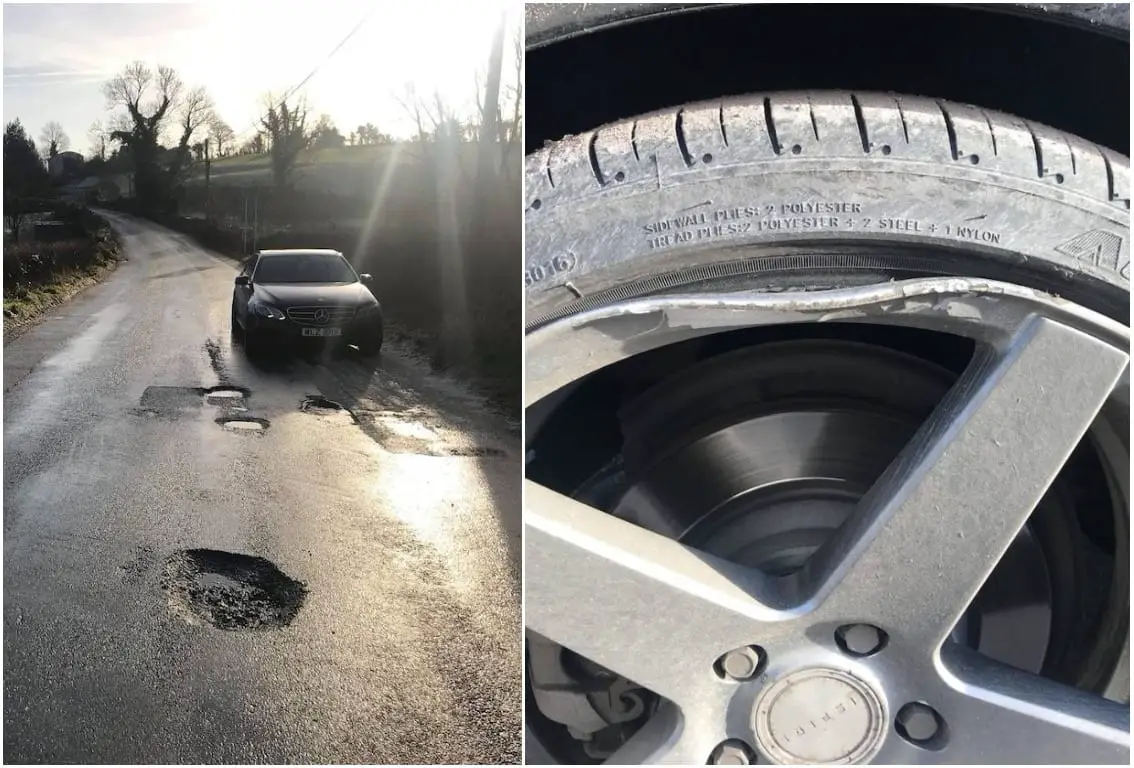 But Eamon said he had been assured the pothole had been logged for attention.
He added: "Because this particular pothole was in my opinion a danger to life, I was trying my best to help and actually, if needed, do the warnings personally, as I know our local councils are under pressure regarding funds.
"A phone call at a later date after travelling the same road again and finding no change got me a return phone call from a Roads Service employee Gary, who must have actually gone on site and assessed the area.
"He agreed it was the worst he had seen. This was pre-Christmas and I take it the ladies in the council had forwarded on my details to Gary.
"I told him I would come to him and get traffic cones, tape etc and actually personally create a warning for fellow motorists.
"Gary assured me that he would get off the phone '5pm-ish' and go speak to his supervisor about getting an after hours crew out to do some kind of repair or warning as he too agreed it was a danger to life.
"The crater in question is on a short straight between two corners with no vision for advancing vehicles.
"As you are aware newer cars do not carry a spare wheel so when your tyre is damaged beyond repair you have no possibility of replacing on site; the only option is a recovery truck."
The pothole has yet to be filled in and Eamon has still not been reimbursed.
"I have filled out the relevant forms etc, in regards to compensation and as stipulated with pictures," he said. "But I have had no contact since."
Sign Up To Our Newsletter