Armagh man, Eamonn Donnelly and his friend Sepp Tieber-Kessler from Graz in Austria will finally arrive in Ireland after clocking up over 2200km (almost 1400 miles) of their epic 2,500km (1,550 miles approx) expedition across Europe to Northern Ireland to raise awareness and much needed funds for dementia research.
As they are set to begin the final homeward journey northwards to Keady in County Armagh, they will also be inviting members of the public to 'Share a Leg' of their journey.
Over the last 11 weeks, the pair have already climbed, trekked and camped their way across Austria, Germany, France, England and Wales totally unaided.
Today they will arrive off the ferry from Fishguard in Rosslare to begin the final leg of their challenge.
Over the subsequent 10 days they will walk up the East coast of Ireland, including through the Wicklow mountains, via Dublin and then northwards through Ashourne, Ardee, Carrickmacross and Castleblaney, before eventually crossing into Northern Ireland for the final few miles to Keady – where they aim to arrive by September 11.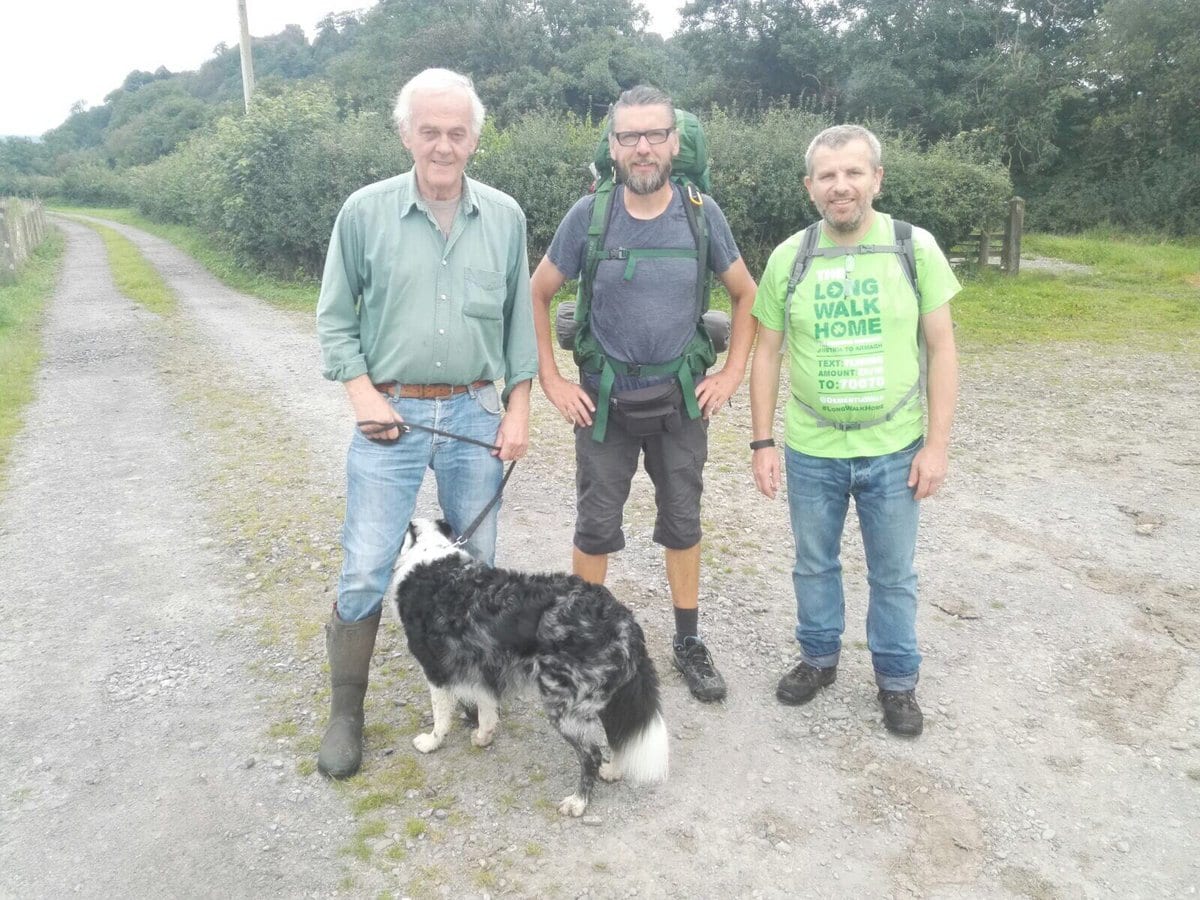 The expedition entitled 'The Long Walk Home' is inspired by the life of Eamonn's mother Margaret who died in April 2014 at the age of 71, having suffered from a rare and extremely aggressive form of dementia.
It is aiming to increase awareness about the importance of this issue given the exponential growth of the disease in recent years, while also raising funds for dementia research across the island of Ireland, UK and Austria.
It has enlisted the support of The Alzheimer Society of Ireland and The Alzheimer's Society in the UK, who will both
They are recording their trek and journey via their website through a written and video blog which also includes a live tracker and route maps. It also includes details of the various ways that people can make a donation.
https://thelongwalkhome.wixsite.com/thelongwalkhome
You can also follow them on Twitter on @DementiaWalk or search for the hashtag #LongWalkHome
We would be delighted if you could consider this opportunity for the news agenda on the arrival day and/or subsequent days of the walk through Ireland.
Sign Up To Our Newsletter