A church organist from Armagh is donning her leathers in a unique attempt to play 12 concerts on 12 cathedral organs across Northern Ireland in one day.
Musician and biker Elise Crean will be helped to reach the 12-venue, 270-mile dash scheduled for July 21 this summer on a powerful motorcycle piloted by her husband Dessie Moorcroft.
Bike enthusiast Elise who is the resident organist in First Armagh Presbyterian Church says she is aiming to raise money towards the £70,000 required to rebuild the church's historic organ.
"This may be the first time a church organist has been seen in motorcycle gear and I am hoping that a combination of curiosity and generosity will help generate audiences for each concert," she says.
"Each stop will be exactly 30 minutes long. We have to stick very strictly to the schedule so that we can complete the round trip through each of the six counties on time."
Elise will be playing a programme of favourites from across the centuries including Purcell's Trumpet Tune, Pachelbel's Canon in D, Elgar's Nimrod (from Enigma Variations) and Karg-Elert's Nun danket alle Gott. Each concert will also feature an organ and bagpipe duet of Highland Cathedral.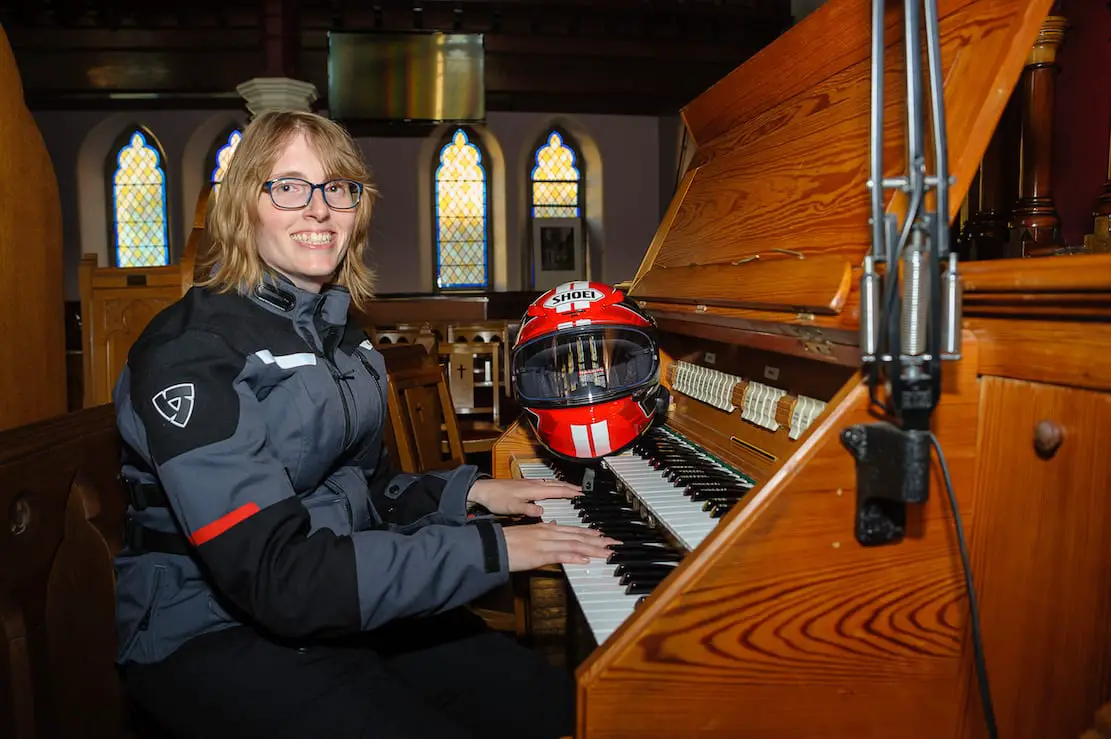 The twelve venues and timings include:
21 July 2018
Time Venue
0700 Armagh – St Patrick's RC Cathedral
0800 Newry – Cathedral of St Patrick and St Colman
0925 Downpatrick – Cathedral Church of the Holy Trinity
1030 Dromore – Cathedral Church of Christ the Redeemer
1115 Lisburn – Lisburn Cathedral
1205 Belfast – St Anne's Cathedral
1345 Belfast – St Peter's Cathedral
1545 Derry/Londonderry – St Columb's Cathedral
1625 Derry/Londonderry – St Eugene's Cathedral
1840 Enniskillen – St Macartin's Cathedral
1945 Clogher – St Macartan's Cathedral
2100 Armagh – St Patrick's COI Cathedral
Fundraising details are www.justgiving.com/crowdfunding/firstarmaghorgan
Newsletter
Sign up for our weekly newsletter here.