An Armagh artist who was due to have her work showcased in her home city for the first time has been left "with an exhibition but no people".
Joanne Fitzpatrick's first solo exhibition at the Market Place Theatre, 'Into the Blue', was due to begin on October 16, just as planned further restrictions to curb the spread of Covid-19 came into effect.
Speaking to Armagh I, Joanne described only finding out about the cancellation as it was confirmed to her on the morning of the launch.
She said: "They were not sure where the likes of galleries and exhibitions stood. It wasn't until the Friday morning that they got news that they were closed for four weeks.
"So they closed up at six o'clock and my exhibition was due to start at seven."
Joanne did get the chance to have a look at her exhibition on the day it was meant to open and remains optimistic despite the delay.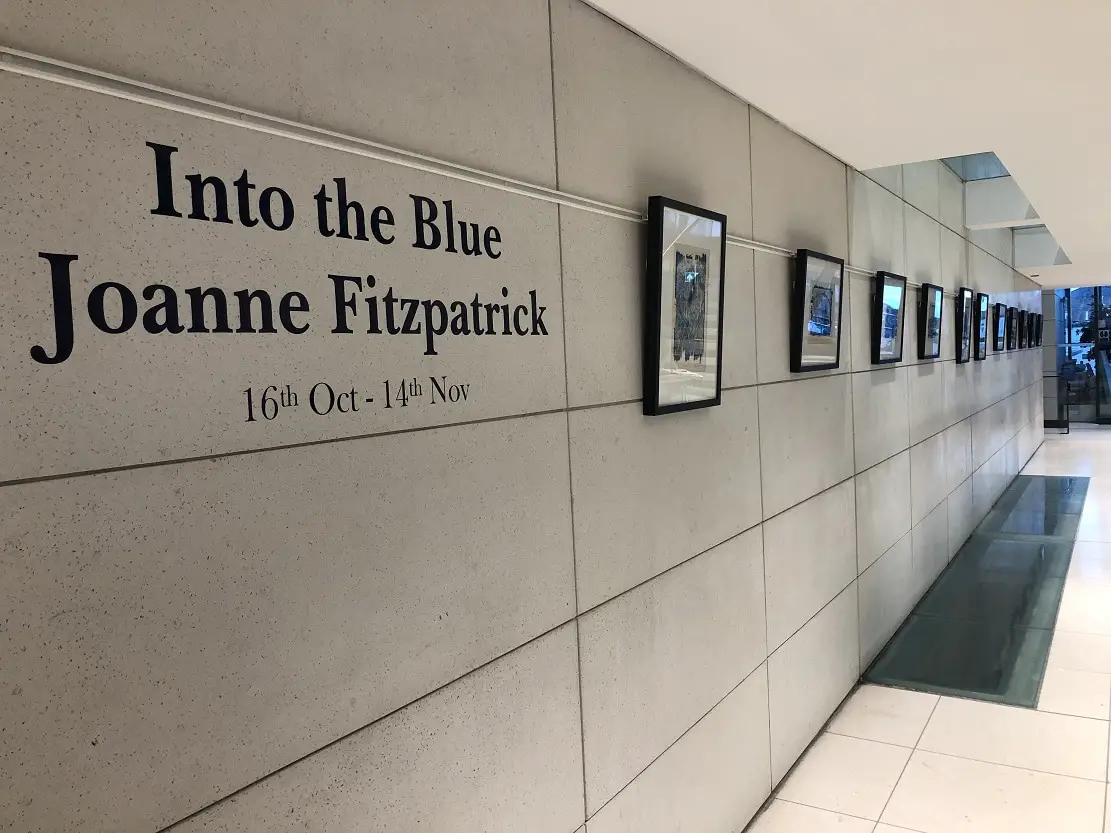 "The exhibition had been due to be on display until November 14, but the person after mine has had theirs cancelled so mine will now run until January 14, so at least it gives me a bigger window.
"The plan is, if they get the go-ahead to reopen, we will reschedule and get in contact with those who had booked to go."
Originally from Armagh, Joanne was an art teacher in Belfast for 17 years, and five years ago she decided to start exhibiting and displaying her own work.
"I joined Seacourt workshop in Bangor. My background would be in print, painting and photography. I started initially to exhibit through them."
Through this, Joanne was involved in international and national group exhibitions along with group exchanges, with her work being displayed in places as far flung locations as Hong Kong, Australia and the United States.
She commented that it has been a "pretty busy" five years "trying to juggle working full time as an art teacher and trying to do as much as I can as an artist".
Joanne had her first solo show back in 2018 in Bangor, but said the exhibition at the Market Place would have been on another level and a 'return home'.
On the exhibition itself, Joanne explained: "It is print making and photography. I would say about 80% of it was completed since March, when lockdown restrictions lessened.
"Most of it is photographic, based on Northern Ireland. You see I joined National Trust over lockdown, instead of the normal holidays, I staycationed in the likes of the north Antrim coast and different locations in Northern Ireland."
Joanne said this allowed her to "focus on home and the beauty of it".
The exhibition also includes her second series of Cyanotypes prints. The initial series, which was very much well received, had focused mainly on Belfast landmarks and landscapes.
Joanne added "I would have had a lot of people asking me to do one of this or that, so I decided to kind of stretch it further and capture as much of Northern Ireland as I could for this one."
Sign Up To Our Newsletter