2017 – it's been a busy year and a lot has happened in 12 short months.
At Armagh I, we've tried to capture it all for you, the reader, as and when it happens.
From the hilarious, the outrageous, to the tragic, it has been a rollercoaster year across the boroughs we cover. And let's not forget the much-loved pet dogs that have gone missing and been found again!
So, with it being New Year's Eve, we thought we'd give you a snapshot of 10 of the most talked about stories of 2017.
We'll start on a happy note.
Towards the end of summer, in August, we brought to you the hilarious cafe owner's response to a bad TripAdvisor review.
McCooey's at Monaghan Street in Newry was slated for closing at 4pm.
And it was this complaint which led to a one-star review and the profilic reviewer posting: "Was hungry and called in just after 4pm. Was told in no uncertain terms we are closed. So I went across to Shelbourne and though they were on the run down I was welcomed with open arms and fed and coffeed."
The owner – McCooeyHerself – responded to the claims and refused to say sorry for the hours – insisting this was always the hours of business. Read the full story here.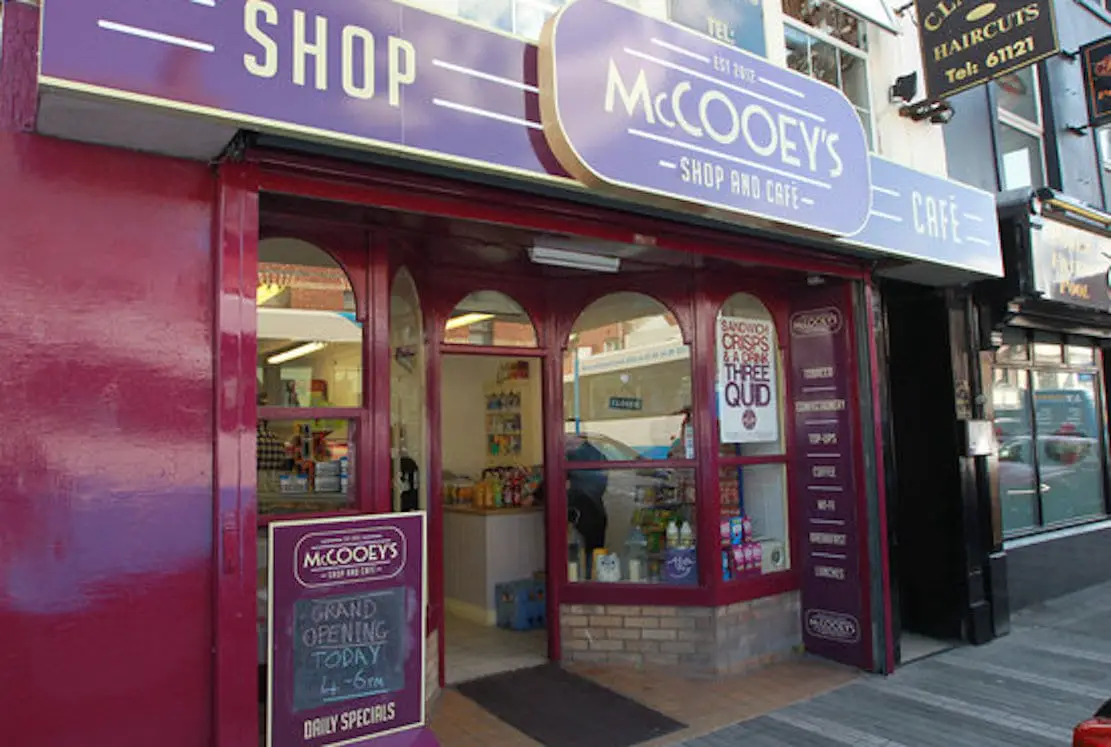 Who remembers the ghost caught on camera back in July?
The 'chilling' footage was captured on Vicars Hill in Armagh around lunchtime on a Monday, in the shadow of the towering St Patrick's Church of Ireland Cathedral.
The distinctive figure can be seen walking from one side of the road to the other before disappearing into the wall and grounds of the Cathedral opposite.
We'll leave you to make up your own mind on this one…
April brought the heartbreaking news of the sudden death of Armagh man Christopher Rogers.
The 20-year-old had taken ill while training in the swimming pool at the Orchard Leisure Centre in Armagh. He later died in hospital.
His family paid tribute to a "selfless" and "brave" son and brother.
His brother Oisin, speaking to Armagh I, said: "For two-and-a-half hours he fought bravely to allow us enough time to say goodbye to him.
"It was the power of love between my brother and mother that made him fight on, that allowed us to share those last moments.
"This final fight for life was Christopher's final gift to my mother.
"I made it to the hospital three minutes before he passed away, and that just shows that he wanted everyone to have enough time to say goodbye.
"Even when he was about to die he was selfless and brave, just as he was in life."
Read the full story here.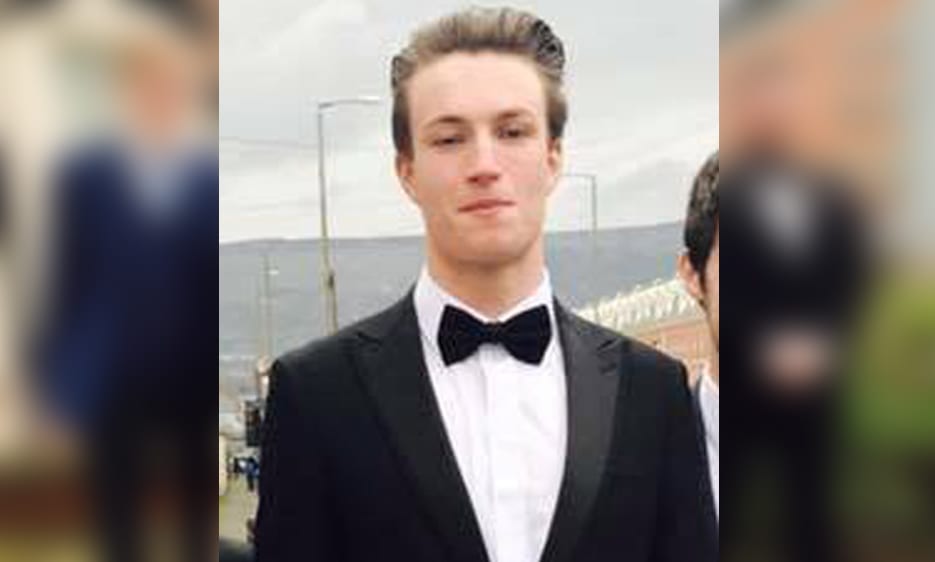 April also saw the closure of an Armagh institution. The Observer Newspaper Group announced that they were to cease trading – including the Armagh Observer.
It was an end of an era for the city publication which closed after nine decades in operation.
And at its helm was another Armagh institution, Joe McManus, from Milford.
Joe had been the editorial driving force at the Observer and was to many, 'Mr Armagh'.
The company in a statement said: "The newspaper industry has been subject to a steady decline in advertising and readership over recent years. In these challenging circumstances Observer Newspapers has struggled to sustain long-term sustainability.
"We regret that this has led to a decision to cease publication.
"We wish to sincerely thank our readers and advertisers for their support down through the years." Read the full story here.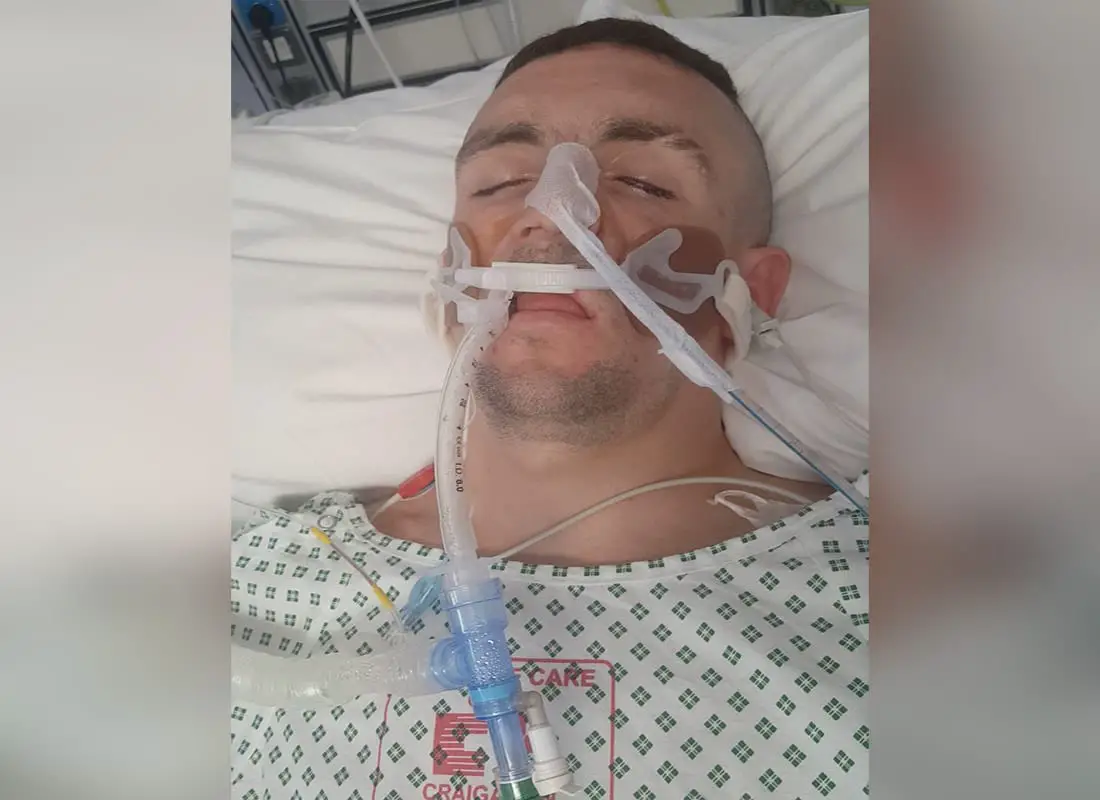 In July, Newry mum Bernadette Curran shared this photo of her son on Facebook.
"Mummy, I haven't taken anything, I need help, my head's gone, it's gone!"
This was the plea of a 23-year-old man to his mother as he began to suffer the effects of withdrawal from an eight-year drug addiction.
Days later, promising young boxer Conor O'Neill from Newry, was in an induced coma in Craigavon Intensive Care Unit.
Bernadette spoke candidly to Armagh I about the story behind that image. Read the full story here.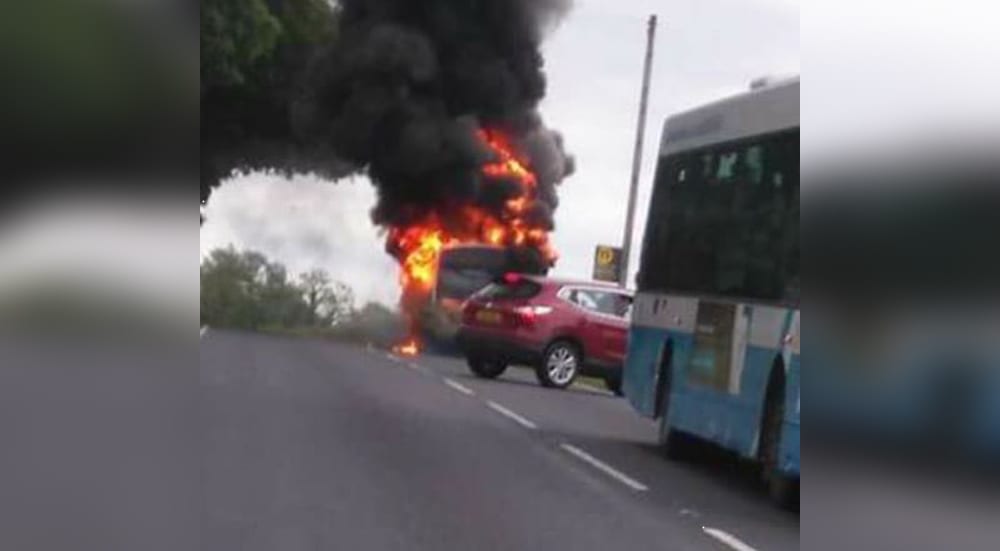 This dramatic image shows a bus on fire on the Killylea Road, just outside Armagh City.
Luckily nobody was injured but the photo shows just how fortunate that that actually was the case.
October saw another dramatic road incident, this time involving two drivers on the Northway leading into Portadown.
The two enraged motorists engage in a full scale punch-up in front of horrified onlookers
The video, which went viral online, led to several arrests. Read the full story here.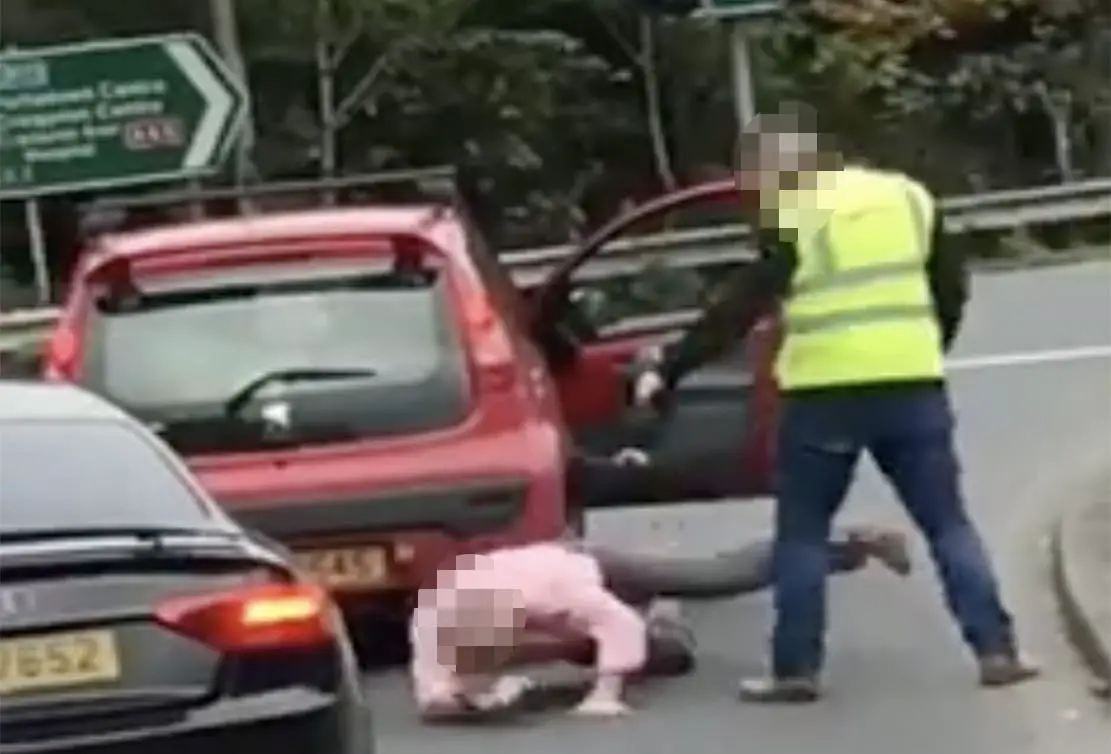 May saw beautiful Co Armagh bride Edele Moley serenade her husband-to-be all the way down the aisle.
Edele, from Culloville, linked arm-in-arm with her dad Thomas, walked down the aisle at The Knightsbrook Hotel in Trim, with Clady man Peter McGeown nervously waiting at the other end.
To the surprise of Peter and the entire congregation, Edele melted the room with her stunning rendition of God's Plan.
November saw the curious case of the man "amusing" himself in a Co Armagh shopping centre.
A PSNI spokesperson, speaking at the time, said: "In January, we had an incident reported to us where a male was alleged to be sitting in a Portadown shopping centre watching porn on his phone whilst 'amusing' himself.
"An investigation began, during which time CCTV was seized.
"One of our officers was then able to identity a suspect they knew.
"He was eventually caught up with, interviewed, and has this week been charged to court for the offence of 'committing an act outraging public decency'." Read the full story here.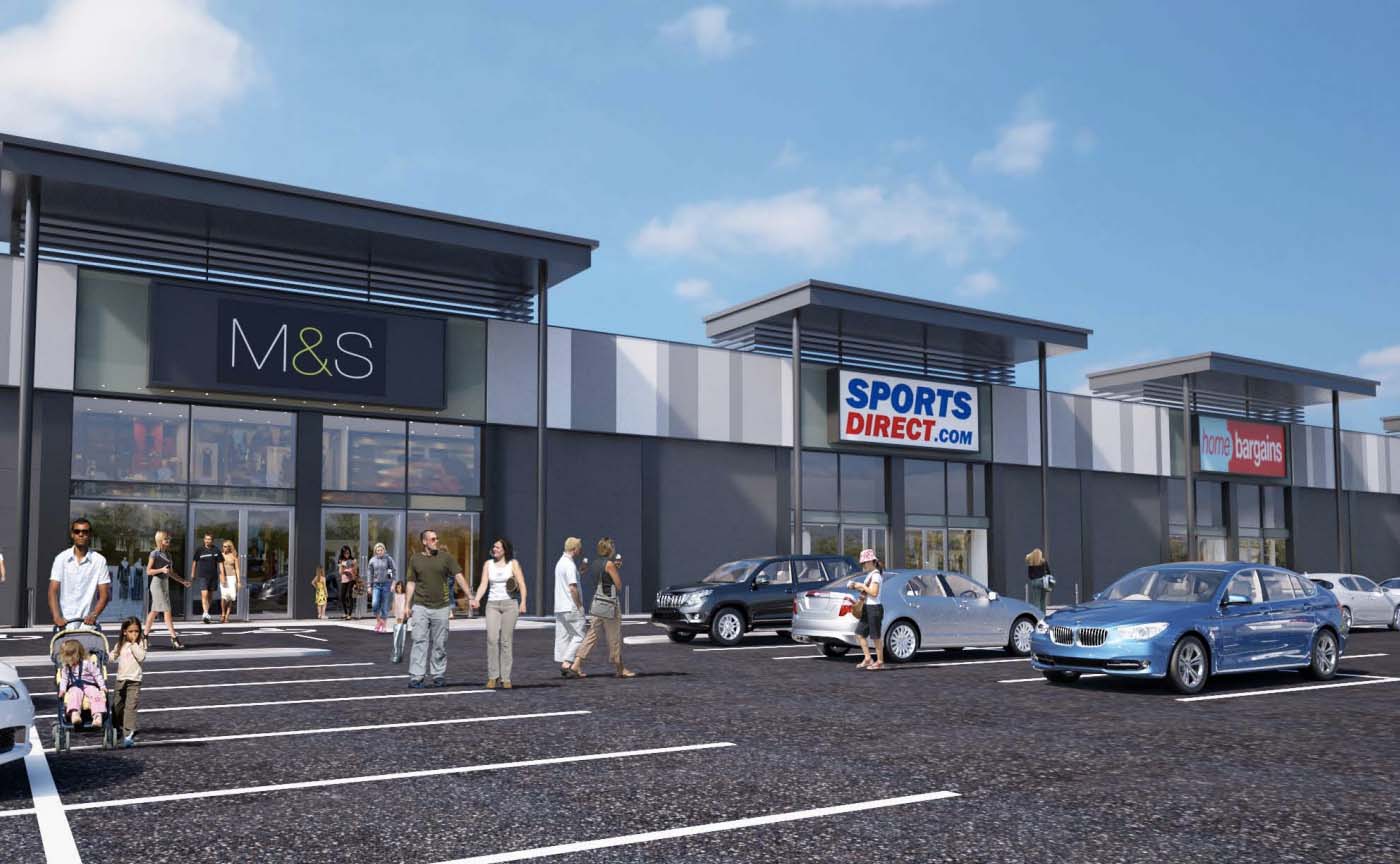 Earlier this month Armagh I revealed that Sports Direct is planning to open a massive store as an anchor tenant for a major new Co Armagh retail park.
The leading retailer has signed up to take one of the four units planned as part of the Marlborough Retail Park development in Craigavon.
And it may just be the start of things to come – with future phases expected to add more big name retailers on site. Read the
In June, we also revealed the news that Home, leisure and garden giant The Range is to open in Co Armagh – with 65 new jobs due to be created. Read the full story here.
Sign Up To Our Newsletter