As 2020 was wrapped up, many of us were looking forward and wondering what the following year would have in store for us.
The return of schools, restaurants, pubs and normality?
It was probably inconceivable to many that we would still be in the midst of a pandemic and at the end of 2021 we are still grappling with those same questions.
Through the year, we at Armagh I have been working hard to keep you up to date with the latest news.
As we enter 2022, we have a look back through the headlines, podcasts and videos which captured your attention this year.
The year started with some devastating news as shock reverberated across the district at the sudden passing of a Portadown man who died while walking in Mournes.
Mark Elliott – who was affectionately known as ET – passed away while descending the Donard Commedagh Saddle around 1.50pm on New Year's Eve.
In January, we also brought you the news of the dad and daughter double act taking the world of TikTok by storm.
The Portadown firefighting duo went viral with a collection of videos showing the pair rushing from their home to attend incidents at all hours of the day.
Check out the video below..
We also saw our ever popular podcast only grow in demand, with our interview with Armagh man Martin Rafferty giving us an insight into the rock 'n' roll life proving a big hit.
An extremely entertaining chat ensued, including some weird and wonderful stories from a life on the road.
The following month, audiophiles could not get enough of our podcast with Paddy and Philippa McShane on their 25 years in business.
Paddy McShane told of how he borrowed £3,500 from Armagh Credit Union, bought a second hand van, rented a small unit in Dungannon Business Centre and started to build what today is the hugely successful McShane Packaging company.
February also brought sadness as the news broke of the sudden death of Ballylisk business owner Dean Wright.
Forty-eight-year-old Dean won numerous awards for his fine fayre over the years and won an army of fans for his superior produce.
In May, our podcast host Elaine Ingram caught up with Armagh man Stephen Darragh who took us behind the scenes of Bloodlands, Line of Duty and more.
Bloodlands broke BBC viewership records in Northern Ireland after the first episode aired – with over 300,000 tuning in to the gritty crime drama.
Stephen was the Second Assistant Director on Bloodlands, and that's just a drop in the ocean when it comes to the TV shows and films that he has worked on since joining the industry in 2006.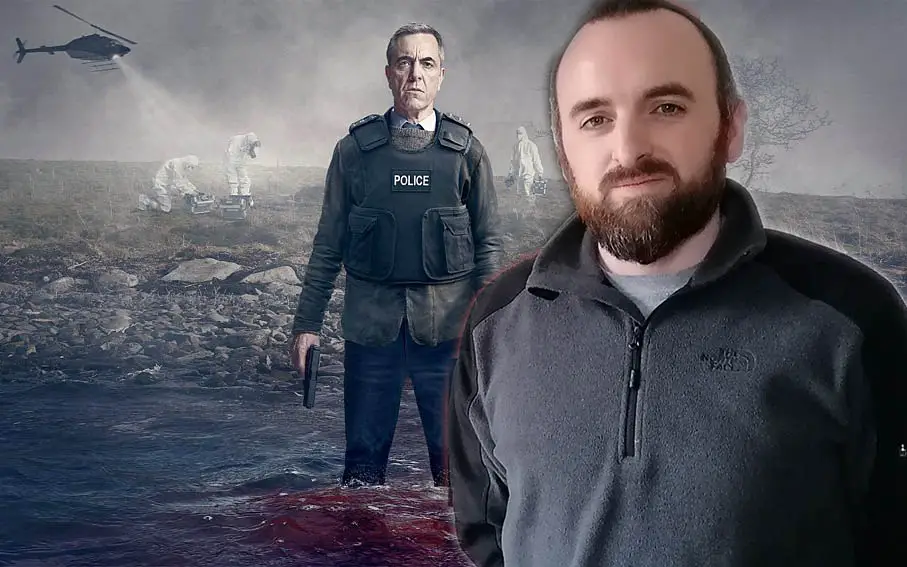 April saw Elaine chat with Co Armagh's very own Paranormal Investigator Sharon Moen and many of you were brave enough to listen in.
Sharon set up a group called Paravent who believe that the dead are very much in tune with the living, and the group actively seeks these spirits out – or indeed finds it to be the other way around at times!
Perhaps one of the harder stories to write also came in this month, as we spoke with Portadown mother Julia McKeever about the online suicide forum which gave her son detailed information which he used to take his own life.
Speaking just 10 weeks after she discovered her 25-year-old son Luke's lifeless body in his flat, Julia admitted that the ordeal was still "raw" but she felt the need to tell her son's story in order to prevent another mother going through the same experience.
In May, we spoke with Kilkenny native Luke O'Connor who made the 130-odd miles trip after the well-publicised and welcomed reopening of the hospitality sector in Northern Ireland for a pint of the Black Stuff.
He had clearly been itching for a cold, poured pint and arrived ahead of schedule at Keenan's Bar in Crossmaglen, where Armagh I caught up with him.
We also had the chance to interview a star in the making in the form of Lurgan's Emma Horan.
From home-made bedroom sessions posted on Youtube to performing in front of royalty, for the singer-songwriter the last five years really have been a blast!
We caught up with Emma to chat about this whirlwind of a year and her early beginnings as her latest song – '3 words' was released.
In June, we spoke with the mother of a Co Armagh teenager who tragically lost her life a day after arriving at university in Newcastle.
Jeni Larmour, along with her mother Sandra, travelled across from Newtownhamilton, to the city on Thursday, October 1, 2020.
An inquest into Jeni's death found she had died as a result of taking an unknown substance. Kavir Kalliecharan, 19, of Coleridge Close in Leeds, who was one of eight people found in the student accommodation where 18-year-old Jeni passed away, pleaded guilty to possession of MDMA, ketamine and cannabis.
He was handed a conditional discharge, which Sandra, speaking to Armagh I after the hearing, described as "basically a slap on the wrist".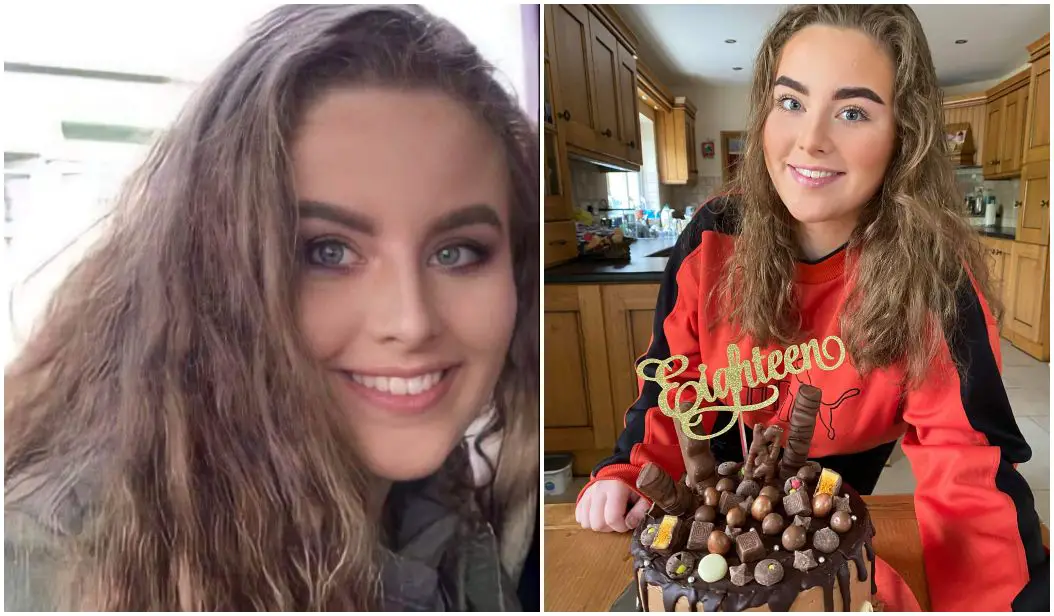 In July, we brought another podcast with Newry's very own Simpson family who have amassed over one million followers on the TikTok video platform.
Mark, Ali and their children Zoe (14), Eva (13) and Ella (8) opened a family account on TikTok and despite being taken down by the social media platform's 'Bots' twice, their popularity continued to skyrocket and the number of followers they have continues to grow.
We also had the chance to interview David Livingstone, who was given the devastating news back in May 2016 that he had aggressive prostate cancer with a life expectancy of six months to a year.
However, over five years on, David spoke of still beating those odds after being chosen to take part in a ground-breaking clinical trial led by Queen's University Belfast.
In August, Armagh I were contacted by a County Armagh woman, who suffers with a debilitating and chronic bowel disease, who said she felt unable to shop in her local town because a lack of toilet provision left her feeling "humiliated".
The woman, in her 20s – who did not wish to be named – said the situation around toilet provision in shops and other facilities was not just a problem for Portadown but right across Northern Ireland.
She has urged local councils and shops to become more aware of the fact that people are struggling with "hidden disabilities and these difficulties are adding unnecessary suffering to people  in our local towns and villages".
We also had you glued to your phones, laptops and tablets with an array of video content during the month of August.
There was the footage and images of a building on Tandragee's Market Street on the verge of collapse.
We spoke to Independent Councillor Paul Berry at the time, who told us how police intervened in the matter given the severity of the problem.
And Armagh I had the pleasure of chatting with Armagh legend Willie Nugent almost 50 years since he first began fundraising.
We also brought you an interview with Ben Downey at Cafe IncredABLE in Craigavon where he told us about what it's like to have autism and how the organisation has helped him.
September was lucky for one person as a former south Armagh church was snapped up for less than £90k!
The sale was agreed for the Church Hill, Jonesborough, property after a brief period on the market. No details have emerged of the owner of the Grade B listed building which sits close to the Armagh and Dundalk border.
The church, which was built in 1856, had been marketed by Best Property Services with an asking price of £89,950.
Meanwhile, Portadown saw the demolition of the former Denny's factory and this stirred up fond memories for one local couple.
Gordon Speers and his wife Margaret met at the factory in their early 20s and, last year, to mark their 50th wedding anniversary, they were treated to a final tour of the building.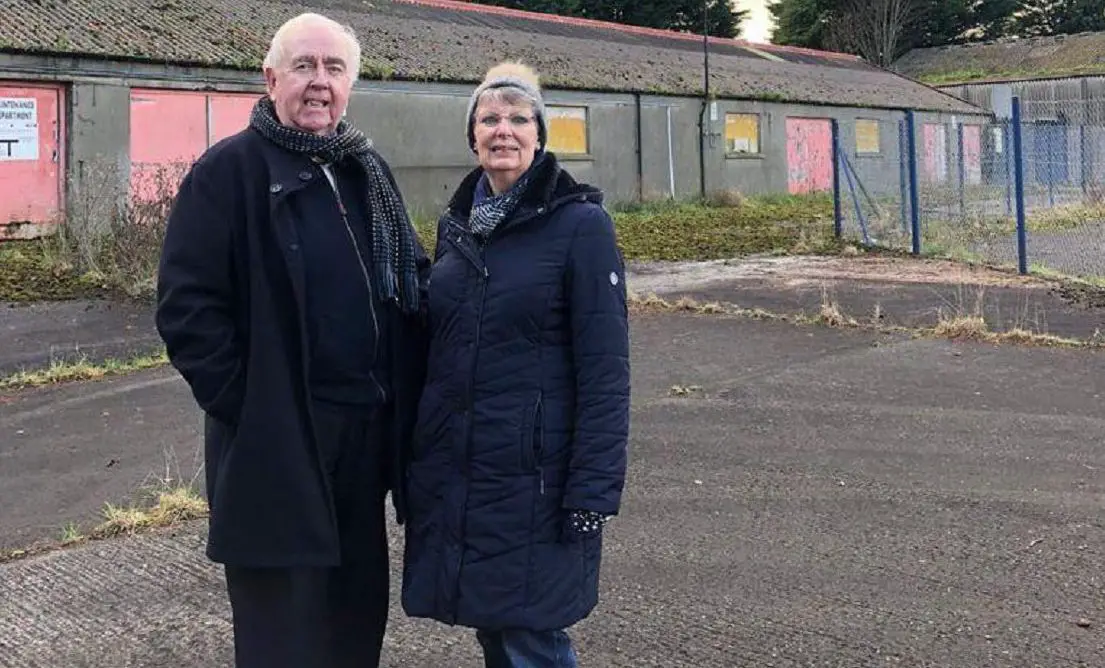 In 2014, a petition was presented to Stormont with 10,000 signatures gathered from the streets and shops around Armagh, calling for the reinstatement of the local railway line.
Two years before that the Portadown Armagh Railway Society (PARS) was established with the same purpose in mind.
In October, we had the opportunity to speak with Chairman William Hutchinson and Committee member Willie Parr who told us all about the organisation and the progress their campaign has been making.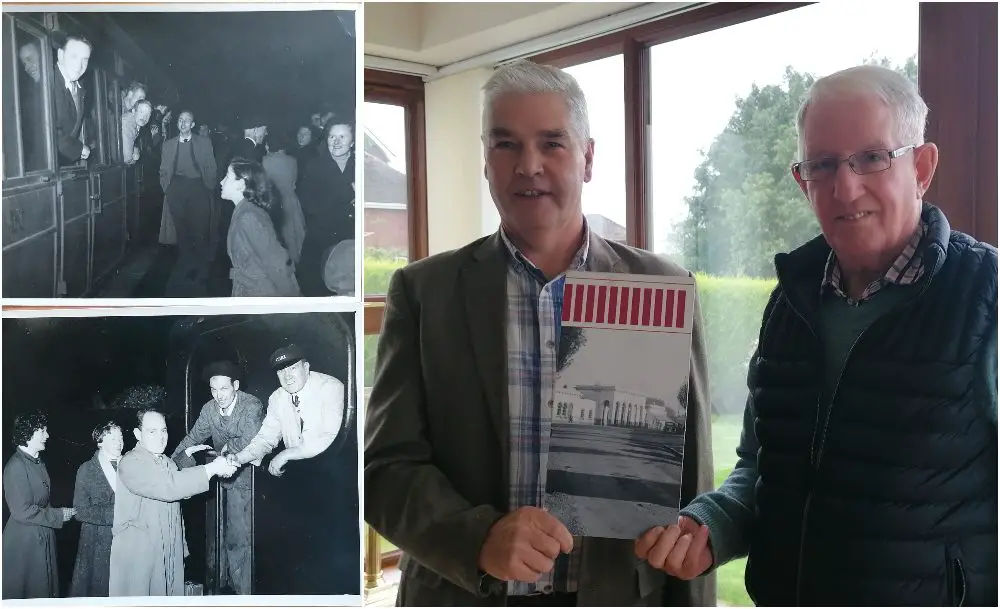 November was a busy one, first we brought you the news of Co. Armagh family distraught after being told to remove their caravan from a holiday site
The Greenaway family from Richhill, had been regular visitors to the family caravan at Shanlieve Holiday Park in Cranfield.
But that all came to an abrupt end when Rhonda-Jane's sister-in-law received notification from the holiday park that they would not be renewing her licence for the 2022 season.
Rhonda-Jane Greenaway, a mother-of-five, said she was "absolutely devastated" as she later posted an emotional video of the beloved family caravan being towed off the site.
In our podcast, we spoke with Niamh Noade,  a 13-year-old from Lislea who was launching a CD to raise funds for the Cancer Fund for Children.
This came off the back of wowing the judges at the TeenStar UK Singing competition, as the only harpist ever to compete in the online show and the only Irish contestant out of the 1,000+ hopefuls.
We also spoke with a Lurgan mother whose son suffers from a severe peanut allergy as she was urging others to be allergen aware whilst in public spaces.
Kayleigh Dawson recalled how cupboards were like 'Russian Roulette' after discovering about her young son Wyatt's allergy.
In December, many of you were listening to our podcast (perhaps looking some inspiration) with renowned fitness guru Tommy Stevenson.
It goes without saying that Tommy is a popular character, but it's taken many years of dedication to earn the respect he has in his community.
We had a video interview with Theresa Burke who lost her son Kealan in February of 2009 aged just 22, after taking an overdose of methadone over a year earlier.
The Dungiven mother, who now lives in Spain, has dedicated the past decade speaking to schools and groups about the dangers through telling her son's story.
However, there were some laughs as Portadown tattoo artist Alan Hooks let us in on some of the antics of Mr Jingles, the family's resident Elf on the Shelf, over the years.
He spoke to us about the lengths he has gone to in order to keep the smile on his seven-year-old daughter Darcie's face.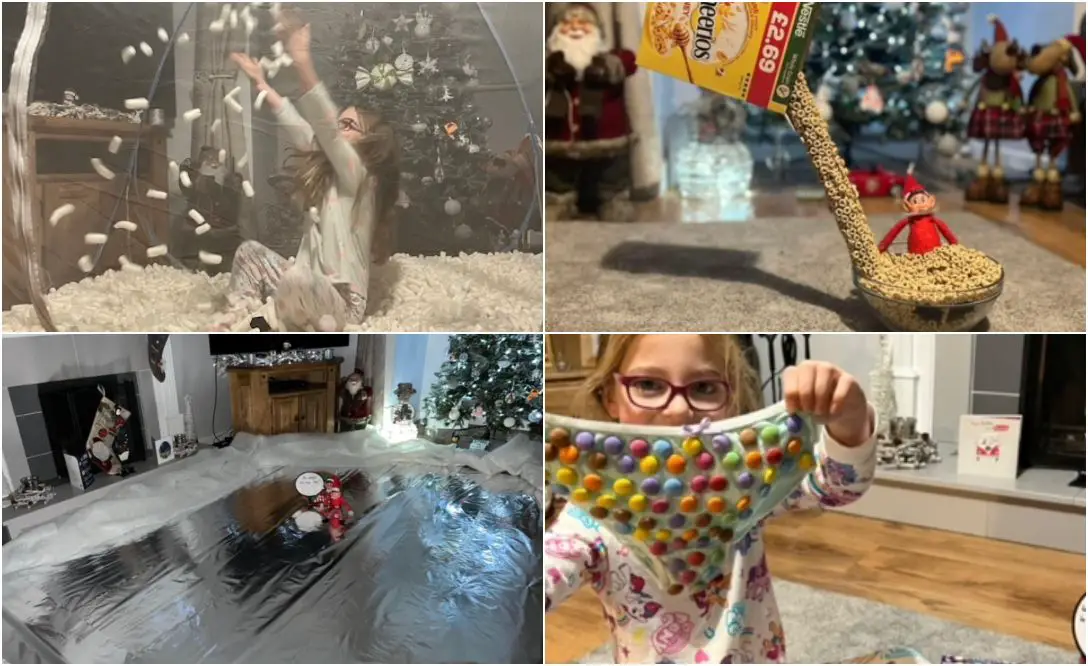 Sign Up To Our Newsletter