Four months on from their official opening, in November 2022, Alora Rejuvenation have continued to grow their ground-breaking treatment centre, with the further expansion of their state-of-the-art Recovery Suite.
The holistic well-being clinic, based on Russell Street Armagh, works with some of the most cutting-edge technologies to deliver impressive pain-relief and recovery clinics.
With the recent introduction of their cryotherapy chamber, Alora are now excited to be in a position to facilitate group recovery sessions perfect for a post-workout/post-match recovery with friends or team mates.
Cryotherapy is an excellent means of sports recovery, encompassing the whole body, it helps to improve stamina, reduce muscle fatigue and improve joint movement and with sessions lasting no more than 2 to 3 minutes per person it makes for an effective and efficient group treatment.
In their lower level Recovery Suite, clients can enjoy the bright and spacious, private relaxation room whilst awaiting commencement of their treatment.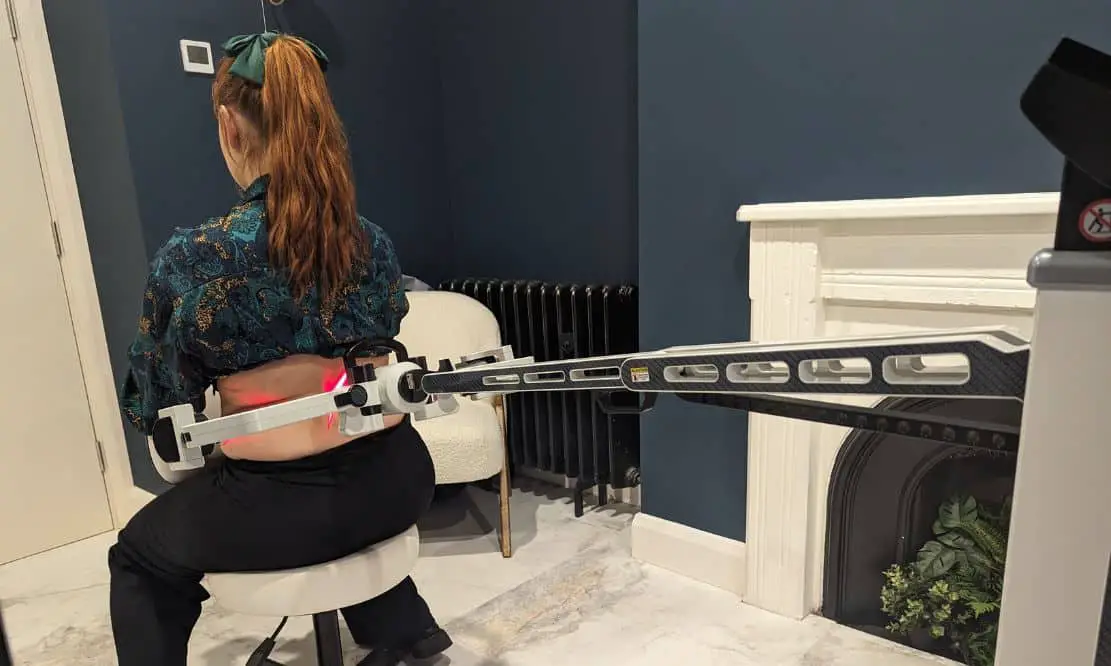 The Recovery Suite can also be adapted to incorporate the use of the FX 635 Laser – the first and only laser in the world to be given FDA market clearance – for the treatment of chronic pain, specifically in the lower back pain or for migraines and plantar fasciitis.
However, the laser is extremely versatile and owner, Ciara would encourage clients with any type of chronic pain – no matter the cause or location – to contact the clinic to assess their suitability.
The pain-targeting laser is mobile and, as such, can be easily combined with additional recovery treatments. It is also low-level and non-thermal, with no side effects and effective on complex conditions, pain sensitivity, sports injuries and more.
On the first floor, their treatment room with Georgian street-scape vistas, is set up to offer BTL Lymphastim lymphatic drainage system and the world's only non-invasive fat-burning, muscle-building Emsculpt Neo treatment.
Lymphatic drainage assists recovery by helping to speed up the body's natural way of getting rid of toxins by "gently pushing fluid to the lymph channels through a controlled and targeted technique." The treatment leads to an enhancement of blood circulation and oxygen supply, and helps regenerate the skin and body.
The Emsculpt Neo uses Radiofrequency and HIFEM (High intensity focused electromagnetic) technology to eliminate fat and build muscle non-invasively.
The radiofrequency technology raises the temperature of the muscle by several degrees, preparing the muscle for exposure to stress, similar to a warm up, leading to enhanced workout performance.
Patients experience an average of 30% fat reduction and an average of 25% more muscle mass, with 30 minutes being equivalent to 20,000 sit-ups, squats, bicep and triceps curls.
Contact Alora to avail of discounts for groups.
Sign Up To Our Newsletter