Do you want to explore the Cooley Mountains but don't know where to start?
Anam Tours have combined their love of the mountains, the history of the local area, an abundance of knowledge and years of experience, to develop a range of tours that can be tailored to all ages and levels of fitness.
With three main trails on offer, each tour can be personally adapted suit the needs of your group, so there's something for everyone.
Town Tour
Discover the medieval, social and general history of Carlingford. A gentle, fun and insightful tour, which is rated as easy on a fitness level. | Duration: 1-1.5 hours
The Hillside History Tour
A gentle hill walk covering the general history of the area and ending back in the town for a medieval and historical tour. While not very strenuous this tour has some inclines and uneven rocky surfaces, so an average level of fitness is required. | Duration: 2-2.5 hours.
Mountain Myths & Legends Trail
This Tour will take you up to Barnavave and down through the Deserted Village. This hike will cover pretty much a bit of everything from Celtic Myths, Vikings, Medieval times and even some Railway history. Please note: a fair level of fitness is required to cover the distance on this tour with steep inclines and rocky surfaces. | Duration: 2.5-3.5 hours.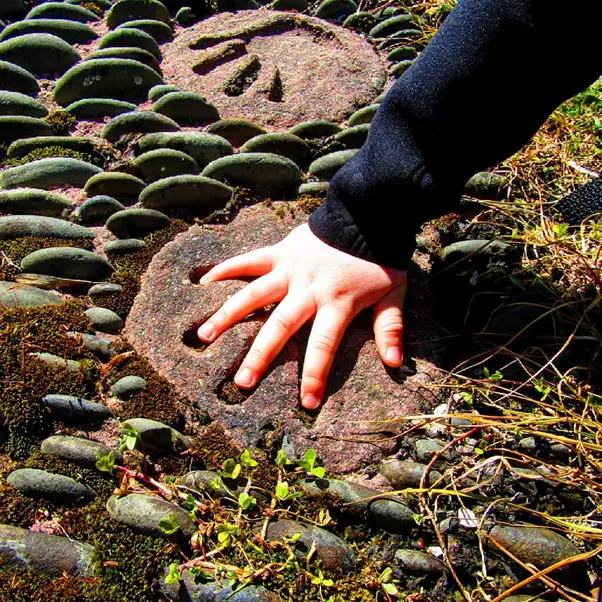 Slieve Foye Scenic Tour
As well as three main tour packages, Anam Tours also offer the option for a longer hike to the top of Slieve Foye to take in the magnificent views. This can be a trail suited to the whole family or you can split up and send the kids on a junior trail, while the adults take on a more strenuous hike.
What you'll need: For all tours you will need to have well fitting walking boots or shoes and be prepared to get them mucky – and also "Irish weather appropriate" clothing!
To book your personal guided tour: contact Clódagh | Call:  +353 (0)863873964 | Email: anamtours@outlook.com | Facebook: @AnamTours1
Ferry tickets can be purchased directly on-board from our friendly crew, or online at www.carlingfordferry.com where you can avail of our special 10% online discount. So, what are you waiting for, book your adventure in the Cooley Mountains today!
Sign Up To Our Newsletter